155Uploads
153k+Views
56k+Downloads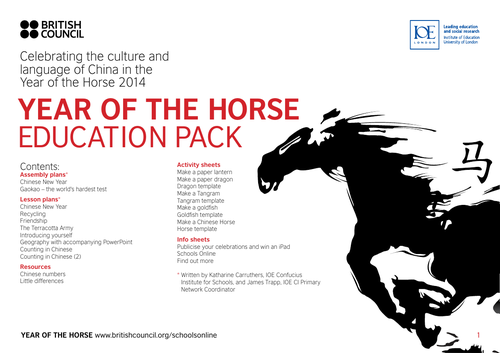 The British Council's Year of the Horse education pack contains classroom resources focusing on China and designed to help introduce primary school children to some of the differences and similarities between the lives and culture of people in the UK and China. The pack was produced by the British Council in connection with the IOE Confucius Institute for Schools. It is also available in Welsh. For more information, to access supporting materials and to download individual chapters, please visit http://schoolsonline.britishcouncil.org/projects-and-resources/year-of-the-horse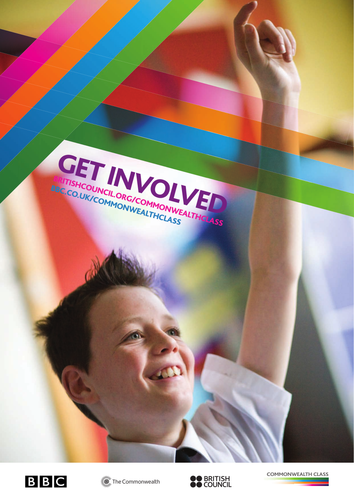 The Commonwealth Class education pack is a dynamic, exciting resource for teachers who want to teach young people about Commonwealth values like rights and responsibilities, protecting the environment and what people need to lead healthy lives. The pack contains cross-curricular activities, short films and discussion guides with learning outcomes that link to key skills, curriculum subjects and Commonwealth values. The activities can be used to support lesson planning and teaching across your curriculum. The flexible and wide ranging materials are mainly targeted at 7-14 year olds.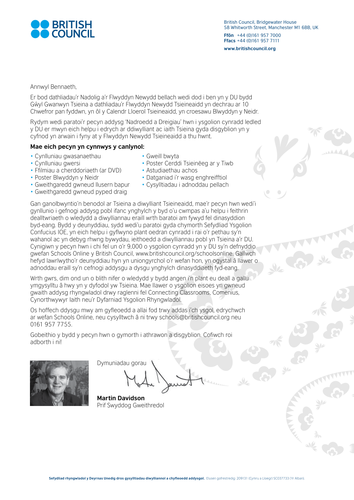 Focusing on China, the materials which were prepared in connection with the IOE Confucius Institute for Schools will help introduce primary school children to some of the differences and similarities between the lives and culture of people in the UK and China. Each education pack contains an array of resources for the classroom including; lesson plans, Chinese poems, assembly plans, posters and activities to keep your young people engaged throughout.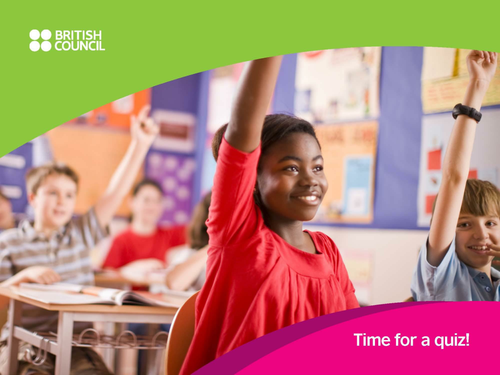 Our primary languages downloadable pack is designed for Language Assistants and other native speakers who are new to teaching languages at primary level as well as giving advice to the host schools. The pack includes guidance on how to get started, examples of best practice, specific teaching ideas and resources for use in the classroom.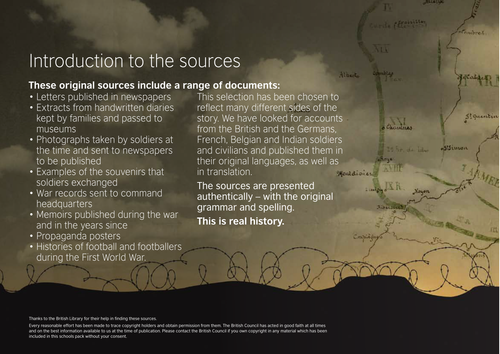 British Council has joined forces with The FA, Premier League + Football League to commemorate the 1914 Christmas Truce. The pack includes photos, eye-witness accounts + letters from soldiers. Perspectives from British, French, Belgian, German + Indian witnesses are included with activities for English, language, drama, art, sport, history + moral education. Schools are invited to design a memorial with the winner chosen by The Duke of Cambridge + Arsenal/ England forward Theo Walcott to be built at the National Memorial Arboretum. http://schoolsonline.britishcouncil.org/football-remembers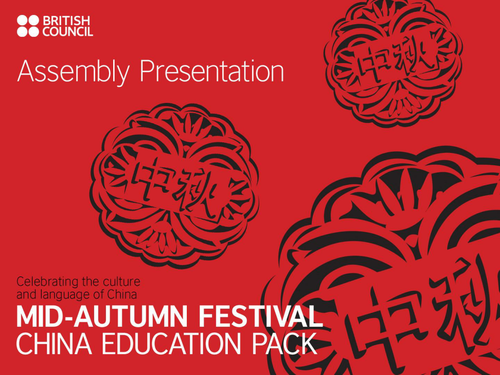 The Chinese Mid-Autumn Festival, also known as the Moon Festival, is the second most important festival in the Chinese lunar calendar after Chinese New Year. This year the festival will fall on 19 September. Each education pack contains lesson plans, an assembly plan, activities and supporting materials to introduce Chinese culture to the classroom, keep your young people engaged and look forward to next year when, according to the Chinese Lunar Calendar, we enter the Year of the Horse.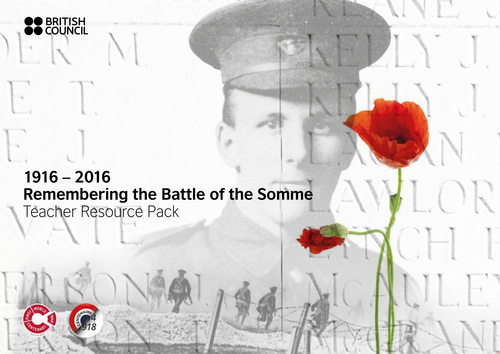 The Battle of the Somme was one of the bloodiest battles in history. It took place in Northern France around the River Somme from 1 July to 18 November 1916. Now, a century later, our education pack is designed to help teachers introduce aspects of the Battle of the Somme and the ways in which it is being remembered. The pack contains resources to help students develop a deeper knowledge and understanding of the conflict. It covers topics including experiences of the Somme from around the Commonwealth, Pals Battalions, conscription, recruitment and remembrance today. The materials are designed to be flexible and adaptable. They can be used as starting points for individual lessons or activities, or form part of a larger cross- curricular project with a partner school overseas. This resource pack has been developed by the British Council in partnership with the Commonwealth War Graves Commission, First World War Centenary Battlefield Tours Programme, UCL Institute of Education and Big Ideas Company.
The Polish Language and Culture pack helps primary teachers introduce aspects of Polish language and culture to their pupils. It contains lesson and assembly plans, factual information and resources to help pupils develop a deeper knowledge and understanding of the rich language, geography and culture of Poland. The materials are designed to be flexible and adaptable for use in a variety of settings. They can be used as starting points for individual lessons and assemblies or form part of larger cross-curricular joint projects involving collaboration over a number of subjects. Your pupils can learn how to greet a friend in Polish, get creative making paper cut-outs, and find out about many aspects of Polish culture. This education pack was produced by the British Council and the Polish Cultural Institute in London in partnership with Dwie Siostry Publishing and Templar Publishing.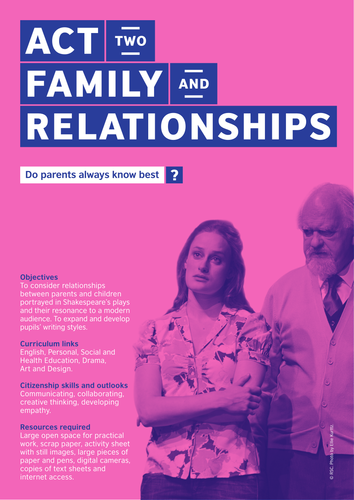 This Shakespeare Lives schools' pack has been created by the British Council in partnership with the Royal Shakespeare Company to mark the 400th anniversary of Shakespeare's death in 2016. The pack celebrates Shakespeare as a writer who still speaks for all people and nations, addressing big questions and themes about the human experience and what it means to be a citizen in the twenty-first century. This pack encourages teachers and pupils to engage with some of the key issues, themes and ideas in Shakespeare's plays, and to explore the ways they remain relevant and current in our lives today, wherever we are in the world. Specially designed to encourage learning across the curriculum, the resource is split into five key themes; Leadership and Power, Family and Relationships, Identity and Equality, Fate and Destiny, Justice and Rules. Within each themed section you will find a wide range of activities for pupils aged 7-14. These can be used as starting points in individual lessons or as elements of a cross-curricular project, which could be carried out with a partner school overseas. Shakespeare's plays have been staged many times since they were written over 400 years ago, and there are still so many different ways of interpreting his work. Each interpretation will draw out different themes and ideas. We hope you and your pupils will enjoy exploring the ones we have developed in this pack, which is available to download now.
According to the Chinese Lunar Calendar, we enter the Year of the Rooster on January 28, 2017. This education pack for UK primary schools contains information and activities to help teachers and pupils learn more about this important spring festival and explore Chinese culture and language. Your pupils can learn about the story of The Rooster, the Dragon and the Centipede, how to play a traditional Chinese playground game, find out how to say what foods you like and dislike in Chinese and cook some delicious Chinese food. You can also get creative making rooster paper cuts and painting traditional plate designs, find out some facts and hear from children across China about their favourite meals. Age suitability: 4-7 years, 7-11 years Curriculum links: Art, PSHE/Citizenship, Design and Technology, Geography, History, Modern Languages.
According to the Chinese Lunar Calendar, we enter the Year of the Dog on 16 February 2018. This education pack for primary schools contains information and activities to help teachers and pupils learn more about this important spring festival and explore Chinese language and culture. Your pupils can read a traditional story to find out how Er Lang and his dogs captured the Monkey King and learn to give commands in Chinese to our animated dog called Dumpling (Jiaozi, pronounced Jow-dzr). You can also read letters from Chinese children about their pets and get creative making clay dogs and paintings and cooking dumplings.
70,000 children lost their homes when an earthquake and tidal wave hit the town of Kesennuma on the north-east coast of Japan in March 2011. The big wave destroyed everything in its path including houses, schools, shops, cars and bikes. Many people died and others, like 10-year-old Shotoro, were made homeless.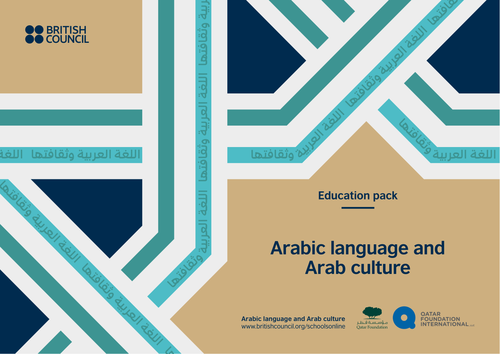 The Arab world is a fascinating, diverse geographical region with a rich culture and history. Arabic is spoken by more than 300 million people. The education pack is designed to help primary school teachers introduce aspects of both Arabic language and Arab culture to your pupils, including: well known Arabic fables, teaching students moral lessons. counting to 10 in Arabic perfecting your pronunciation of Arabic greetings exploring the intricate geometric patterns of Arabic mosaics The Arabic Language and Culture pack is an excellent way to introduce young learners to the Arab world while also challenging their preconceptions of Arab culture. This education pack has been created as part of the British Council's Arabic Language and Culture Programme in partnership with Qatar Foundation.
Felicia lives in Isleworth in London. She's studying hard for her art A-Level exam. Today she has taken time-out to visit her grandparents, Eileen and Henry. Felicia lived with her grandparents for the first eight years of her life as her mum was working full-time. She has always shared a special bond with her granddad. But in recent years things have become increasingly difficult. Although Henry looks very healthy, he has a disease called Alzheimer&'s. Alzheimer&';s is a type of dementia or disease of the brain.
Eleven-year-old Sean has a condition called cerebral palsy. It means his muscles don't always work properly. This sometimes makes it harder for him to speak and to control his legs. Sean goes to school at Multikids Academy in Ghana. Any child can come here - whether they have special needs or not. There are six children in Sean's class. About half of them have a special need. Keeping class sizes small means the teacher can give all the children the right amount of attention. Around 1 in every 300 children in Ghana has cerebral palsy, which is caused by complications at birth.
Kofi goes to school at Multikids Academy in Ghana, West Africa. It is unique because it's inclusive: any child can come here, whether they have special needs or not. Kofi has severe cerebral palsy and needs a wheelchair. There are seven pupils in his class, all with special needs. Extra helpers make sure everyone gets enough attention. Although Kofi's friends think he&'s around 16 years old, nobody really knows. He was abandoned near a graveyard three years ago, and he&';s not able to say where he came from.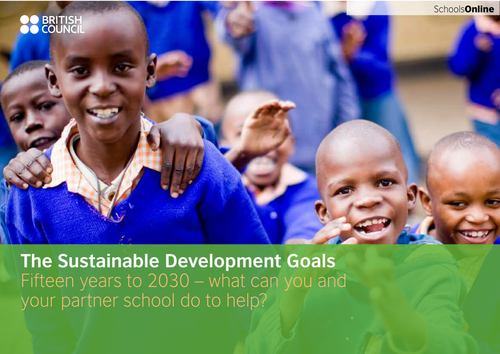 193 world leaders have committed to The Sustainable Development Goals (SDGs) to help make the world safer, fairer and more just for everyone. There 17 Sustainable Development Goals aim to accomplish three things by 2030: 1) tackle extreme poverty 2) fight inequality and injustice 3) protect the planet. The resource challenges you and your students to discuss the 17 goals and think of practical solutions to contribute to a more sustainable world. Exploring the themes of the SDGs is an excellent way to get your students thinking about their wider community and environment, while also delving into the life obstacles faced by others.
A Technicolor study of English pottery, the skill of the potter, and the modern mechanised factories of Wedgwood.
Instead of learning sign-language, deaf children are taught to speak and lip-read so that they might interact with others as easily as possible.
Ten-year-old Rael lives in Birmingham in the UK with her mum, Simone, and her great-grandmother, Daisy. Nanny Daisy is 90 years old. She and the whole family love music. But sometimes life can be hard. Daisy has a disease called Alzheimer's. It means she has problems with her memory and gets very confused. Until recently, not much was known about Alzheimer's and people didn&'t really talk about it, but over 800,000 people in the UK have this kind of illness and there are more than 24 million people around the world with the disease. Daisy developed Alzheimer&';s nine years ago.
This resource will support you in developing students' core skills through the study of solar electricity. It will also help you explore the United Nations' Sustainable Development Goals, in particular Goal 7 which is to ensure access to affordable, reliable, sustainable and modern energy for all by 2030. As the world population rises and many millions continue to move to urban areas, there is a huge increase in the demand for cost effective and reliable modern energy. What are the problems with conventional sources of energy? How could solar energy help to address some of these problems? Using this resource, you will be able to support students to develop their knowledge of renewable energy through cross-curricular activities that span maths, geography, ICT and other subjects. Among the skills that can be acquired through this unit are core skills such as citizenship, critical thinking and problem solving. The resource's learning materials can be used with or without an international partner school.