3Uploads
254Views
141Downloads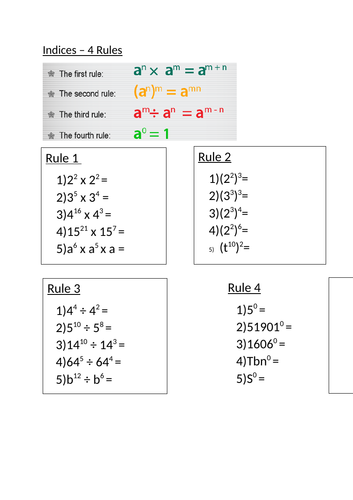 Starter/Plenary activity looking at the 4 indices rules. Simple worksheet with 5 questions for each rule. It's been a hit with my KS3/4 students.
6 crazy facts about animals featuring The Peacock Mantis Shrimp, Flamingos, Whitetail Deer, Labradors, Grizzly Bears and Sharks. Also featuring the legend that is Usain Bolt.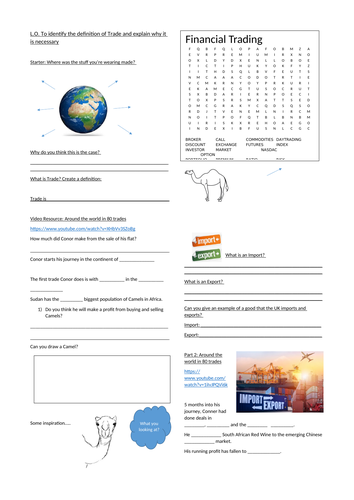 Fun lesson on Trade, Imports and Exports. Featuring video resource links, a word-search, definitions, a drawing activity and kinesthetic learning. A quick win for a cover lesson or a PSHCE lesson.