70Uploads
35k+Views
7k+Downloads

This booklet is designed to give students a focus for their work experience and helps them them to document the work experience process. Includes: Student code of conduct (student must sign prior to work), Target setting (example given that meets the expectation of employers), Diary (daily reflection), record of skills developed (how achieved and how to develop further), An explanation of the work placement process (for parents and employers). ***Add school logo and Print as a booklet***

An A3 worksheet to stimulate thought into choosing a career destination. Students answer questions about themselves, their network of career contacts before researching their chosen career path.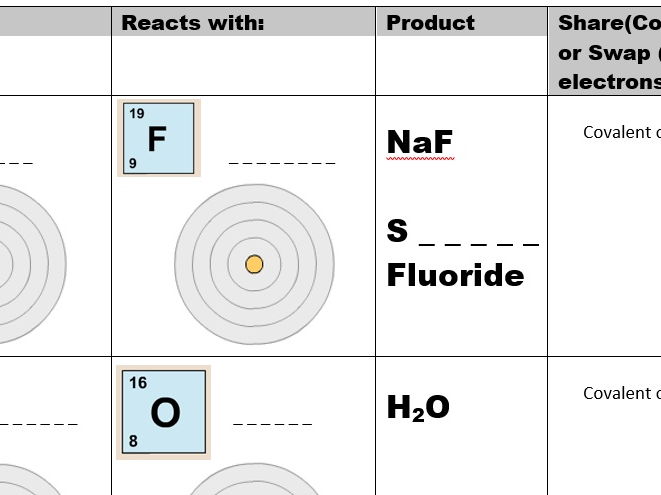 Introduce ionic and covalent bonding using the animated PowerPoint. Get students to explain what is happening at each stage. Worksheet challenges students to recall electron arrangements for atoms and identify products of reactions. Finally students identify the type of bond formed. As an extension, students could give their own examples. This lesson should follow an introduction to atomic structure.

Introduces Friction and streamlining with an emphasis on writing control variables. Students must identify variables to control and justify them. Remind them that the Independent variable changes, the dependent variable is measured and everything else is controlled.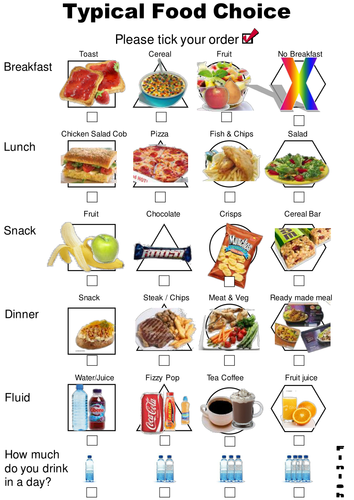 Nutrition lesson for Teachers or Health Professionals. Raise awareness about poor food choices through a nutrition survey and highlight healthy diet choices. Food labels and worksheet to teach' reading food labels'. Familiar food labels to supplement labels bought in and for use in ranking foods by nutritional qualities.

Cross curricular activity involving English persuasive writing, comprehension, scientific investigation and data analysis skills. Students will debate the use of plastic packaging. Both sides of the argument are presented and the teacher can decide if they choose. Ideal for cross curricular (also citizenship and fund raising) or even a one off cover lesson. Requires printing of colour data sheets (3 A4 per group). Supporting PowerPoint with prompts. Lesson plan. All proceeds will go towards The War on Plastic fund:

Microsoft PowerPoint required! 150 assessment questions to assess competence in the new AQA Trilogy specification. If Macros are enabled the assessment will mark itself and suggest areas that need developing. Feedback can be printed and used for extension work, independent learning or homework. Hard copies of the assessment have been provided in case the ICT lets you down or you need this for a cover lesson with a non science specialist. I hope this saves you lots of marking and identifies areas your students are weak.

A PowerPoint with supporting instructions, starter and extension activities. Best if you use tealight candles. Encourages students to consider variables and to make accurate measurements. Students draw a graph to show their results. If students are difficult to motivate then ask them to estimate how long a candle would last in a specific volume (i.e. 300ml beaker) which they will have to produce a graph to extrapolate or interpolate to find this out. You could test a 300ml beaker at the end to test this. The extension activity promotes higher level scientific thought. It is unknown if the carbon dioxide smothers the candle or if the oxygen runs out first. Most students will say the taller candle as this will last longer!

A simple activity to model cloning and genetic engineering using Haribo starmix. Student instructions are included. May also wish to buy some flumps. Ensure lab is clean and advisable to wear gloves. I found the smaller Haribo starmix bags to be better as the students can handle these. Must check there are two eggs or have a supply of spare eggs. Get students to describe the process back to you as a plenary. Enjoy.

The presentation considers the adaptation of Villi to perform their role. Investigate how the structure of Villi make it effective at absorbing water and nutrients. The worksheet explores digestive enzymes and assesses the students understanding.

Instructions to make your own model of the lungs and student worksheet. Identify the key parts of the respiratory system (Students will confuse this with respiration so avoid using this word), Describe how the diaphragm is used for gas exchange and how gasses diffuse at the alveoli. Items needed for model lung: Clear plastic cup each (1 pint), Straws (preferably thick), Elastic bands and lots of standard balloons, screw driver.

Presentation identifying vector and scalar quantities including interactive vector search. Snakes and ladders activity for calculating distance travelled and displacement (ruler and dice required). Thanks for looking. TommyC - Making science accessible to all.

All the key components of unit 2 and unit 9 organized into a blank presentation. Students populate the slides with their research and notes and this then forms an interactive presentation to support their revision. Some prompts are given for more difficult topics. This can be used for cover or self guided learning. Computer access is required! Enjoy....

An activity book designed for tutors. Students can work through activities and activities can act to stimulate class discussion. Stickers can be added when students demonstrate skills across the curriculum. Students and teachers can track attendance using the wall chart. License for one tutor group (up to 30). Ensure you check term dates match your own and re-order as applicable. Please leave feedback. Thanks for browsing. Topics including: self assured, self motivated, Science, Maths, English, BTEC, citizenship, resilience, informed citizen, cooperative and more.

Two activities that promote good interview technique, positive responses and body language. Activity 1: sitting in pairs, students ask the example interview questions to their partner. The partner responds, they flip the card over (print both sides) and reveal the true meaning of the interview question as well as the perfect response. Students compare their response to the suggested response. Activity 2: With students in pairs, sit one on the outside (interviewer) and one on the inside of the desk (interviewee). The interviewer asks the questions provided and takes notes. After 4-5 minutes call 'time' and the students on the inside move to the next interviewer. When students return to the first interviewer they swap and become the interviewer. Worksheet: Interview candidates give their worksheet to the interviewer and receive a score for their body language during the interview. These activities will last 2+ lessons depending on class size.

A useful presentation and activity to plan career and education pathways. Students can visually map out the route needed to achieve their desired career. Students can test their outcome goal by checking that it is well formed and doesn't conflict with other areas in their life. Includes exemplar careers in STEM to support those who have no career choices.

PowerPoint based assessment that gives instant feedback (when macros are enabled). Covering Biology, Chemistry and Physics topics from the new GCSE 9-1 Spec. Also available for AQA Spec here. Ideal for end of year revision, exam prep and homework activity.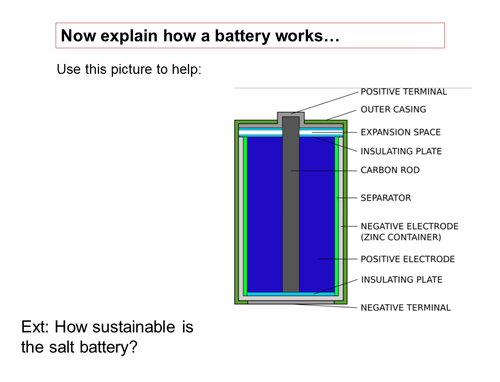 Presentations considering sustainability and energy sources. Includes a debate about using vegetable oil to fuel our cars.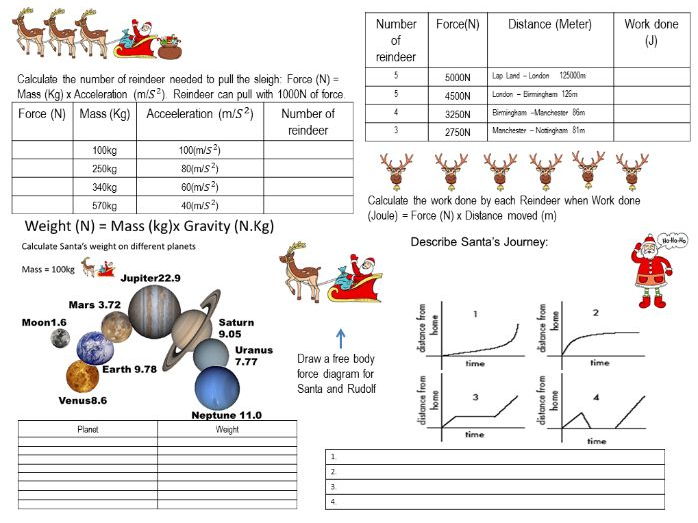 A3 worksheet for GCSE Physics Edexcel P2. Please check my shop for more engaging resources.