70Uploads
32k+Views
6k+Downloads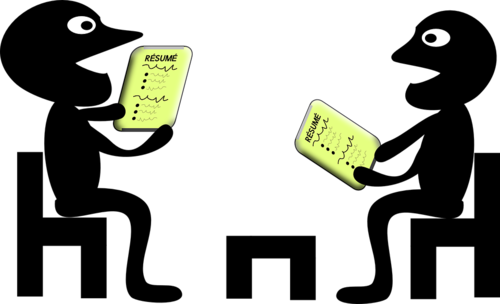 A range of activities to develop your students interview technique and practise responding to tricky questions. A self reflection activity that explores their employability skills and a career planning task (computer required for career planning).

An A3 worksheet to stimulate thought into choosing a career destination. Students answer questions about themselves, their network of career contacts before researching their chosen career path.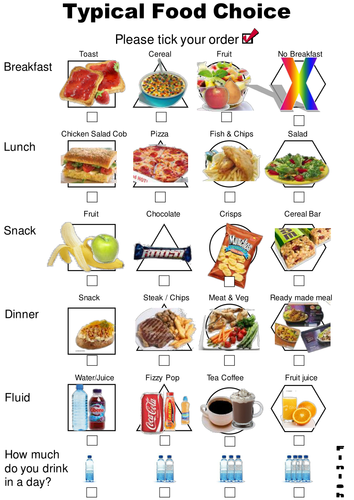 Nutrition lesson for Teachers or Health Professionals. Raise awareness about poor food choices through a nutrition survey and highlight healthy diet choices. Food labels and worksheet to teach' reading food labels'. Familiar food labels to supplement labels bought in and for use in ranking foods by nutritional qualities.

This booklet is designed to give students a focus for their work experience and helps them them to document the work experience process. Includes: Student code of conduct (student must sign prior to work), Target setting (example given that meets the expectation of employers), Diary (daily reflection), record of skills developed (how achieved and how to develop further), An explanation of the work placement process (for parents and employers). ***Add school logo and Print as a booklet***

All the key components of unit 2 and unit 9 organized into a blank presentation. Students populate the slides with their research and notes and this then forms an interactive presentation to support their revision. Some prompts are given for more difficult topics. This can be used for cover or self guided learning. Computer access is required! Enjoy....

Worksheets supporting chapter 1 of the Collins revision guide. Ideal as homework task or complete lesson. Topics include: Physical characteristics, Human characteristics Data collection, Geological timescales and plate tectonics. Answers are included.

A PowerPoint based multiple choice assessment for AQA Trilogy Combined GCSE. Best used where ICT is available. Students complete 50 multiple choice questions and if macros have been enabled (students are prompted to do this) the assessment will mark itself and give detailed feedback on topics of weakness and areas for development. The feedback can be easily printed (slide 52) and students can perform research on the suggested topics. I have included a paper copy of the quiz in case the computers let you down or this is a cover lesson. See the whole set (Chemistry, Biology, Physics) as a bundle: <a href="https://www.tes.com/teaching-resource/aqa-science-trilogy-assessment-bundle-biology-chemistry-physics-11973736?theme=0">HERE</a> I hope you enjoy it, please leave feedback if you do.

A simple activity to model cloning and genetic engineering using Haribo starmix. Student instructions are included. May also wish to buy some flumps. Ensure lab is clean and advisable to wear gloves. I found the smaller Haribo starmix bags to be better as the students can handle these. Must check there are two eggs or have a supply of spare eggs. Get students to describe the process back to you as a plenary. Enjoy.

Instructions to make your own model of the lungs and student worksheet. Identify the key parts of the respiratory system (Students will confuse this with respiration so avoid using this word), Describe how the diaphragm is used for gas exchange and how gasses diffuse at the alveoli. Items needed for model lung: Clear plastic cup each (1 pint), Straws (preferably thick), Elastic bands and lots of standard balloons, screw driver.

The presentation considers the adaptation of Villi to perform their role. Investigate how the structure of Villi make it effective at absorbing water and nutrients. The worksheet explores digestive enzymes and assesses the students understanding.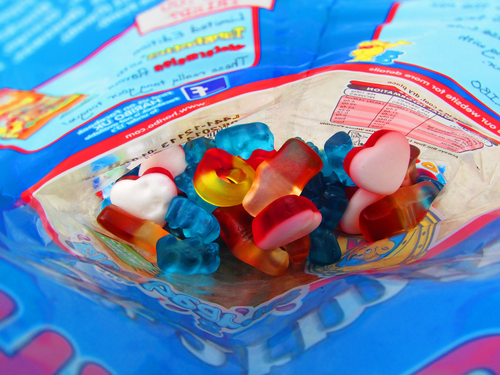 Activities for science club. Resources are easy to get hold of and includes supporting presentations. Make a sustainable battery out of salt, Build a model of the Lungs, clone mice using sweets and draw a classification key out of licorice.

GCSE Maths revision PowerPoint activity (Core and foundation - some higher to stretch) may be teacher or self guided or even cover lesson. Most GSCE topics covered with example questions and answer reveal. Interactive format, dyslexia friendly screen / font. Students can recognise questions from pricture prompts.

Requires Microsoft PowerPoint. 150 Multiple choice questions from the new specification. If Macros are enabled when prompted at the start of the presentation, the powerpoint will mark itself and give feedback (topics of weakness and more specific question feedback). Could be used at the start and end of the year to measure progress. Students can print results on slide 52 and use the feedback for independent learning or homework. I hope this saves you lots of marking. I have included hard copies of the questions and answers in case the ICT lets you down or you want to use it for a cover lesson.

A Microsoft PowerPoint multiple choice style assessment covering the Edexcel Paper 1 Physics 2019. The assessment identifies gaps in knowledge and topics of weakness. Self marking and automatic feedback (you must enable macros when prompted). I have included the Questions and answers in case you have technical problems or want them to do this in a cover lesson (answers for non specialist). Also printing function allowing students to name and print the feedback. See Chemistry assessment here. Biology coming soon.

Tape the sheets to a small box (dice). Students choose a topic and roll the dice to determine how to present their information. Adapt slide two with your own topics.

Use for an exam success assembly, presentation or tutor talk. Includes a diet survey. Tell students this is for a future excursion for honest responses to the menu. Discuss sensible choices using the feedback sheet.

A useful presentation and activity to plan career and education pathways. Students can visually map out the route needed to achieve their desired career. Students can test their outcome goal by checking that it is well formed and doesn't conflict with other areas in their life. Includes exemplar careers in STEM to support those who have no career choices.

Worksheets to supplement the popular Collins KS3 revision book or stand alone research activity. Consolidate learning with these worksheets and make it feel more like a lesson than a reading exercise. Chapter 1 Britain 1066 - 1509 topics: The Norman Conquest, Christendom and the Crusades, Magna Carta, The black Death, The Peasants Revolt. Please give 5 star and I will upload Chapter 2.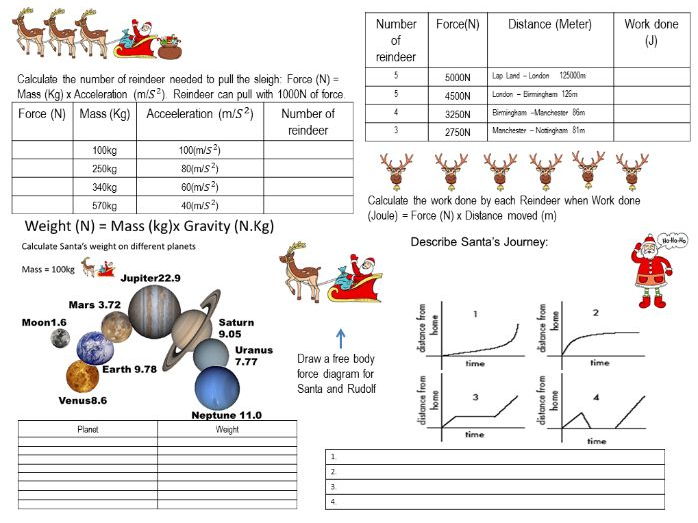 A3 worksheet for GCSE Physics Edexcel P2. Please check my shop for more engaging resources.