Foundation Phase 💜
Mostly Foundation Phase resources
105Uploads
15k+Views
1k+Downloads
Mostly Foundation Phase resources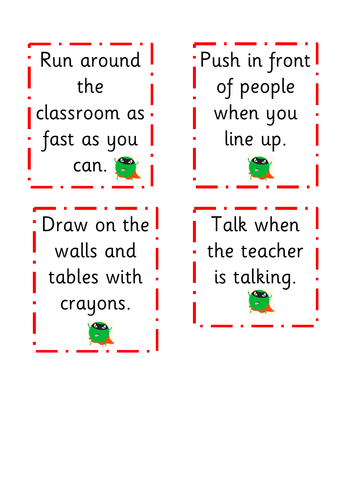 Year 1 - Theme of Superheroes. Read the story Supertato. DT project - design and make a Supertato. We used the TASC wheel to structure the project. Letter from the Evil Pea - I left 'bad messages' from the Evil Pea around the school. Whoever read these messages turned bad. My TAs were mixing up all of the toys, and sitting on the tables. The children were in shock at first! Then, someone decided to make posters that had good messages on them to turn everyone back good. We focused on what 'good' and 'bad' meant.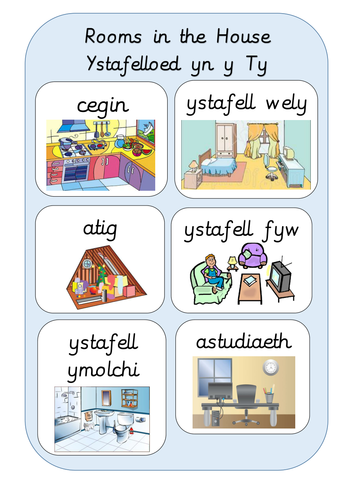 Foundation Phase Second Language Welsh Rooms in the House Vocabulary Mat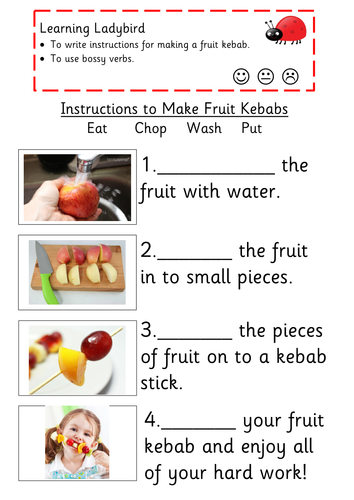 Bossy Verbs - Instruction Writing - How to Make Fruit Kebabs Reception Language, Literacy and Communication Differentiated - fill in gaps, cut and stick pictures in order, write sentences independently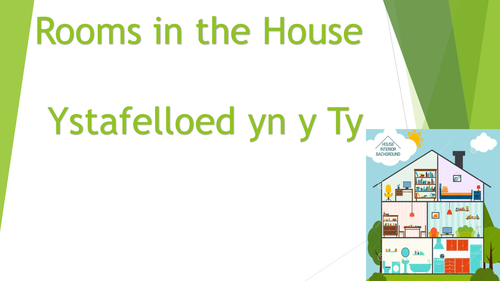 Second Language Welsh Reception and Year 1 - Differentiated Worksheets Ble mae Tedi Twt? Powerpoint containing vocabulary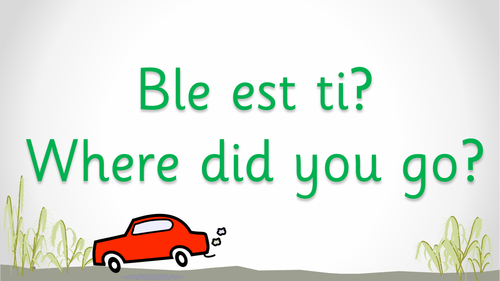 Year 1 Welsh sentence patterns - Ble est ti? Where did you go? Powerpoint - contains vocabulary and sentence patterns. We read through it daily. Word mat - this was used for independent writing. We also cut out the words and pictures and played snap and pairs. Worksheet - I used this for my lower group. They matched the vocabulary to the picture. My other groups used the word mat to write sentences in their Welsh books. My top group wrote with who… gyda fy mam (with my mum) etc.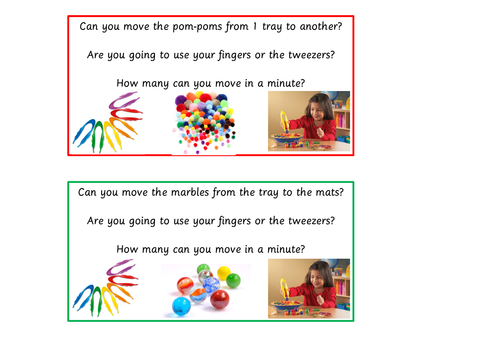 I put different challenges up every week for my Reception class. Funky fingers Fine manipulative skills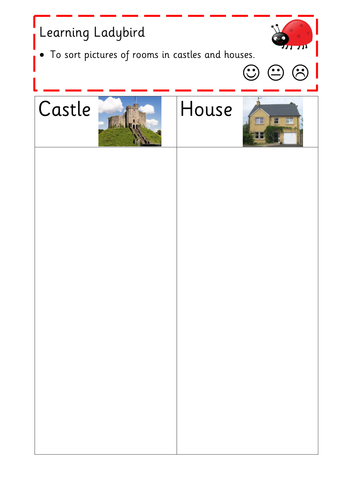 Compare and contrast pictures of rooms in a house and rooms in a castle Rec/Y1 Cut and stick castles Dragon Tales - Cornerstones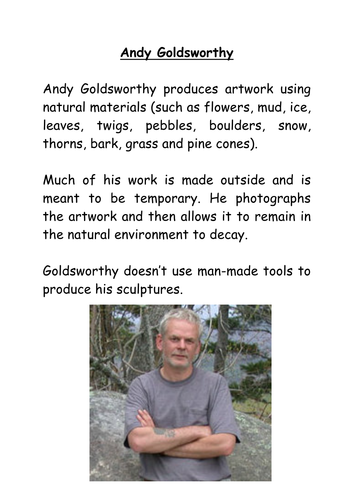 Information about Andy Goldsworthy. Pictures of his work to share with the children as a stimulus.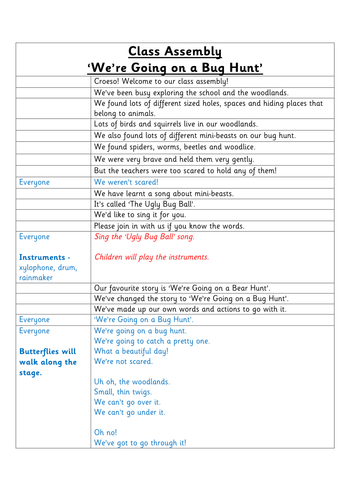 My Reception class enjoyed the story 'We're Going on a Bear Hunt'. We came up with our own story, and changed the words to 'We're Going on a Bug Hunt'. For our class assembly, we learnt Pie Corbett actions to retell the story. We also sang the Ugly Bug Ball song. It took us about 20-25 minutes. The parents and children loved it!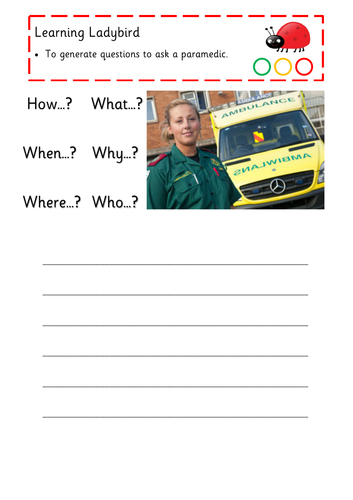 My Year 1 class completed this worksheet. We differentiated by my lower group copying underneath my writing, my middle group copied from a model and my higher group and MAT wrote questions independently. We then invited paramedics to come into class for the children to ask them their questions.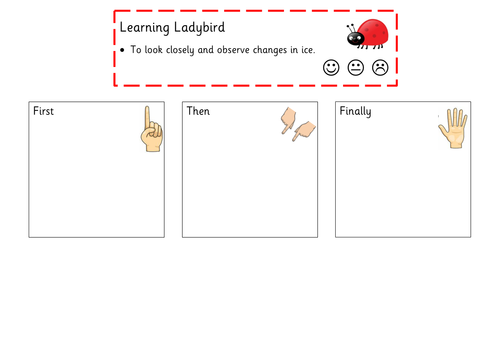 Make observations Differentiated worksheet - lower group - cut and stick pictures - middle group - draw pictures - higher group - draw and explain pictures Science Foundation Phase Melting ice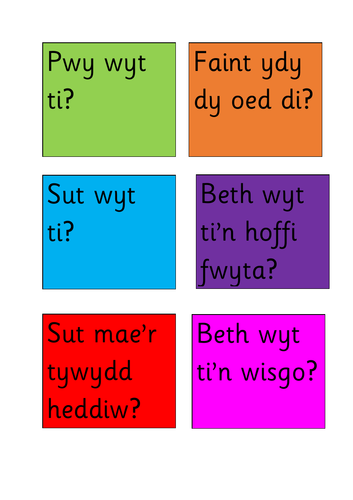 I cut out these questions and put them in a foam dice. We threw the dice and took turns asking and answering the questions. We do slot drilio every day for 10-15 minutes.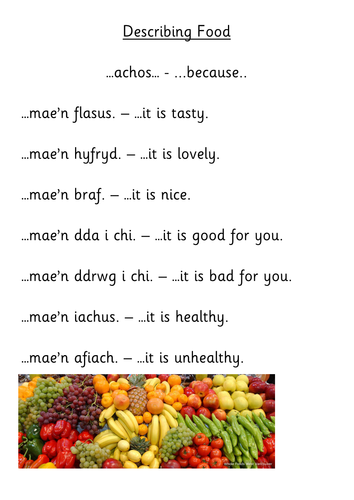 Describing Food in Welsh - Word Mat bwyd second language Welsh Reception - Foundation Phase - KS1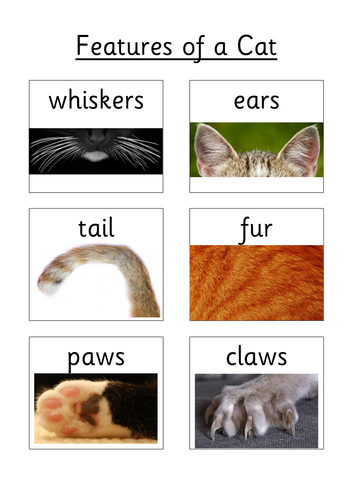 Features of a Cat - Paws, Claws and Whiskers Early Years Topic/Literacy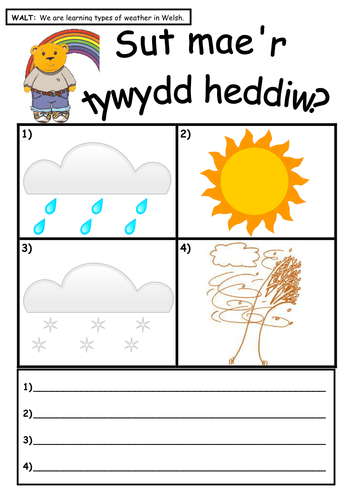 Sut mae'r tywydd heddiw? Worksheet Reception/Year 1 second language Welsh Y tywydd - The weather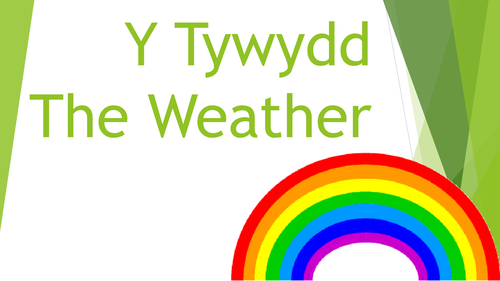 Sut mae'r tywydd heddiw? Powerpoint Slot Drilio Welsh Sentence patterns - questions and answers Reading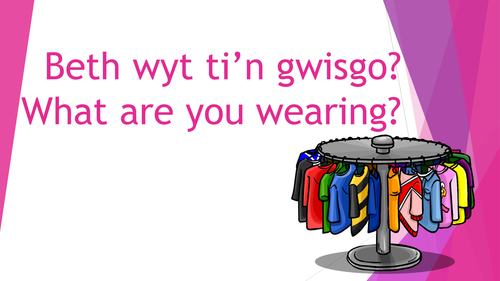 Beth wyt ti'n gwisgo? - Powerpoint Welsh Reading Slot Drilio Second Language Welsh Sentence Patterns - questions and answers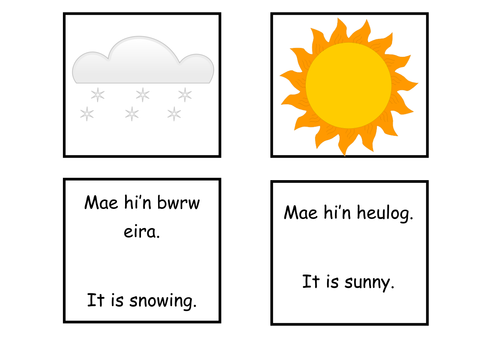 Y Tywydd - Worksheets, Flash cards and Help Mat The Weather Second Language Welsh differentiated worksheets flash cards help mats with sentence patterns and vocabulary