36Uploads
4k+Views
447Downloads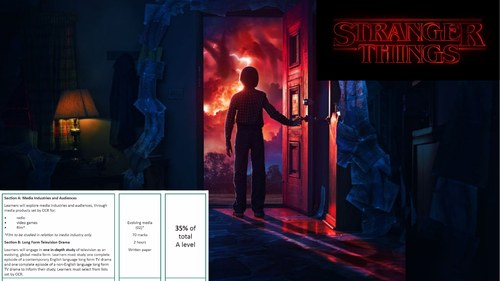 Using some info from OCR plus additional bits, this should prepare students for this section of the exam.

A full unit of work to cover all the key requirements for audience and industry for film texts. Should be used in conjunction with my other two units of work: Wonder Woman and I, Daniel Blake which are also on here.

A unit of work/ information to aid study of Film Industry for MS4 with a focus on the recent Wonder Woman 2017 film. Should be used in conjunction with my other two units of work on I, Daniel Blake and La La Land.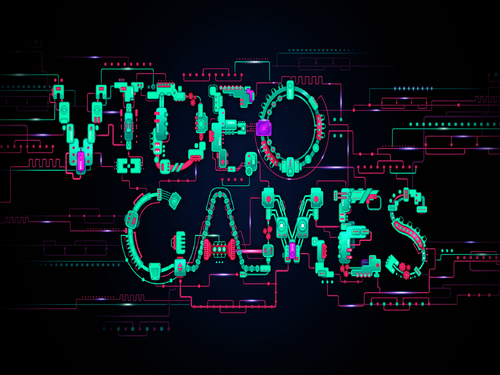 A fully comprehensive intro for year 9 Media students to prepare for video games unit in year 10. Covers theory,. audience, representation and industry.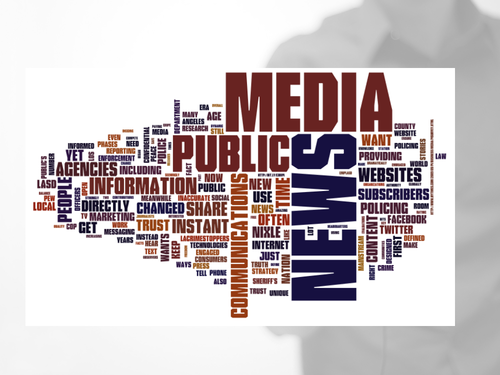 I have created this as an intro for year 9 or 10. It goes through media language, camerawork, genre, stereotypes etc and has tasks.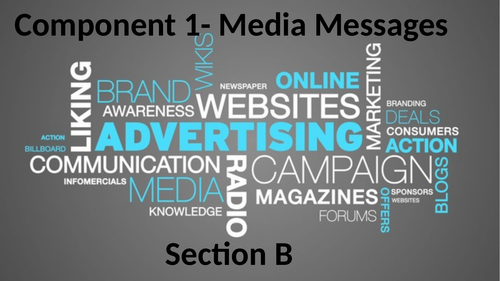 An sow to cover advertising theories, media terms, the set texts for the exam and possible questions.

A whole sow for music promotion with tasks. Suitable for OCR/ WJEC GCSE or A level as an intro.

For A level Media Studies: it contains information and tasks on: Text  · genre · narrative · representation   Industry  · production · distribution (and exhibition where relevant) · marketing and promotion · global implications · relevant historical background   Audience  · audience/user targeting · audience/user positioning · audience responses and user interaction · debates about the relationship between audiences/users and text. Should be used in conjunction with my other two units of work on Wonder Woman and La La Land.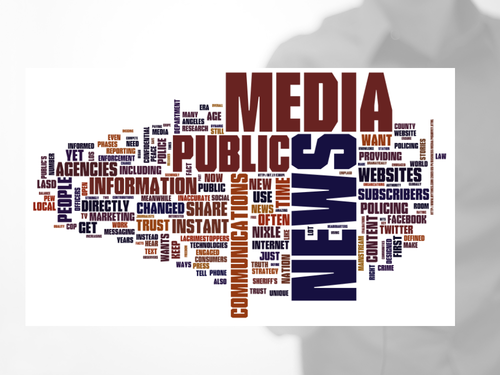 Two sow for year 9 media students to introduce them to film in preparation for GCSE.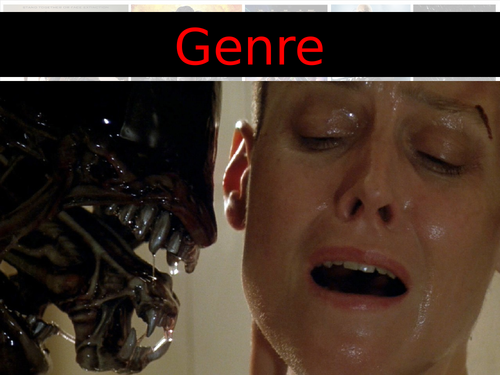 A complete unit looking at the superhero genre. This has a case study of the 2017 DC Comics Wonder Woman film and also a look at the Marvel franchise across film and TV.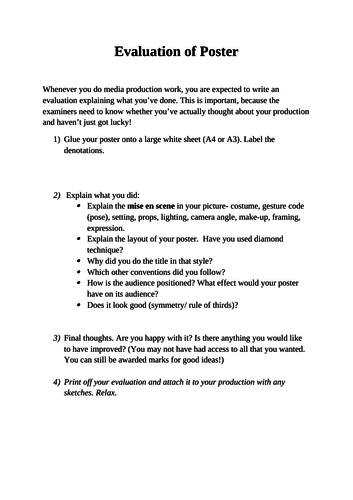 This resource contains a PPT to work from, a series of tasks, screenshots and video.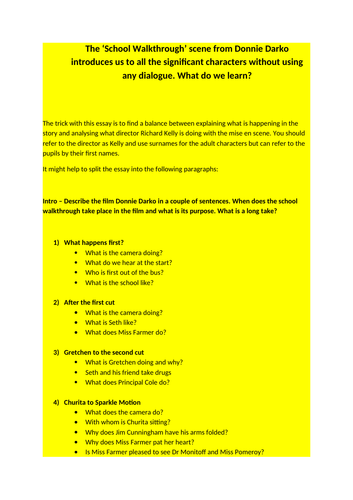 An intro to film using Donnie Darko. This contains a PPT, tasks, an explanation of the film and a series of screenshots to analyse.