Woke Teachers
Promoting equality, diversity and inclusivity in schools.
4Uploads
385Views
39Downloads
Promoting equality, diversity and inclusivity in schools.
THE WOKE CLASSROOM is a guide for educators of transgender and non-binary students. Topics covered include: Non-binary genders explained -Gender pronouns and how to use them -How to make your classroom more inclusive -Guidelines for establishing a safe space -How to reduce transphobia in schools Resources provided in the pack: -Self-evaluation quiz for teachers to assess how inclusive your classroom really is -Gender pronouns table wall chart -Safe space and inclusion officer posters -Gender pronouns name labels
8-page booklet providing information for students in the process of gender transitioning. Topics covered include: -Advice for educators -Tips for coming out -Name and pronoun changing process -Choosing a uniform -Toilet and changing room issues -Healthcare support -Guidance for activities outside of school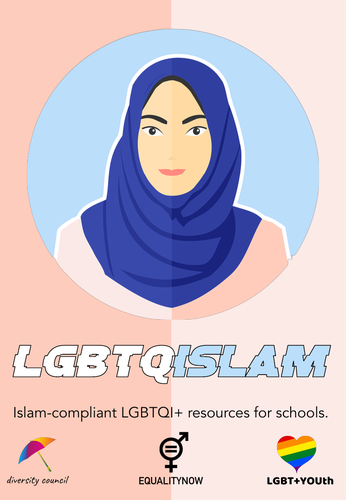 Educator's training guide to teaching LGBT issues alongside Muslim values in the context of the recent No Outsiders protests. The guide covers the following: -A brief overview of the -Tackling misconceptions about Muslim attitudes towards LGBT issues. -Best practice for teaching staff to trading the fine line between homophobia and Islamophobia. -How to handle protests and parental concerns who object to LGBT school programmes.
Three .pdf best practice guides for teachers, dealing with: Support guide for transgender students transitioning during their school career. How school staff can support LGBT+ learners in the classroom and beyond. How to teach LGBT+ issues alongside Muslim values.