173Uploads
1568k+Views
506k+Downloads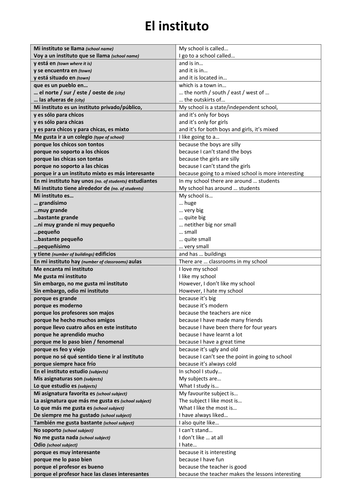 Writing frame that sums up the whole of the topic school. It contains a few useful sentences to help pupils describe their school or add a few structures that may be more complex.
Spanish Vocabulary exercises to reinforce and expand the vocabulary for Leisure and Free Time activities.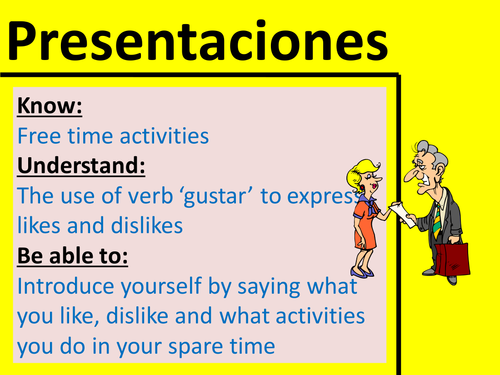 PowerPoint Presentation to introduce a few Free-Time activities, the use of verb 'Gustar' and some basic information such as Name and Age.
Writing frame to describe your School and daily Routine. It also can be used for Speaking activities.
Pairwork activity to practice Conversation and Speaking in the clothes shop. .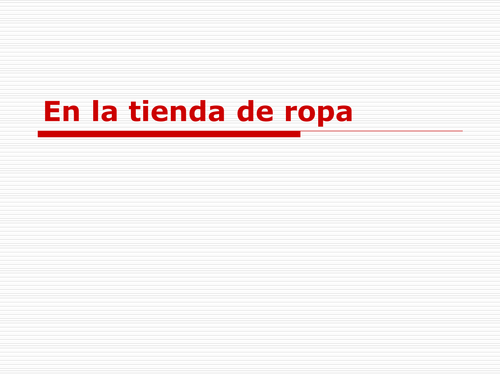 Powerpoint presentation to introduce Comparative, revise Clothes Vocabulary and Adjectives, and practise all with translation and Speaking activities.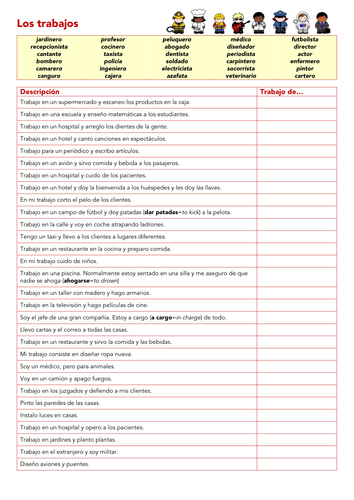 Worksheet to revise the names of jobs. There is a list of jobs at the top of worksheet and a number of job descriptions underneath. Students are to match up the job names with the descriptions.
Short powerpoint presentation that introduces the words necessary to describe their uniform and focuses on the agreement noun-adjective.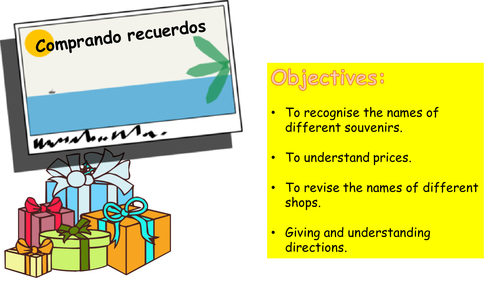 Presentation to introduce items you can buy in a gift shop, names of different shops and giving directions. This presentation is linked to AQA Mira / Edexcel textbook pages 30-31.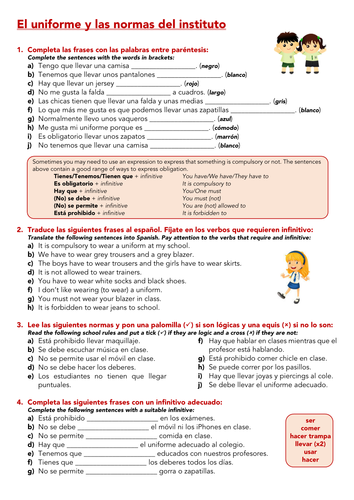 Worksheet which can be given as homework to revise adjectival agreement and phrases followed by infinitive.
Posters that outlines some of the reasons why your students should be learning Spanish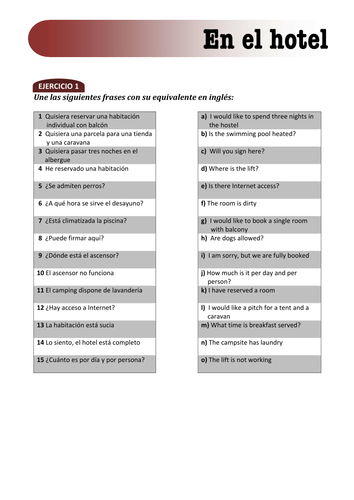 A match up exercise, fill in the gaps and translation about common Sentences and Expressions used in a hotel situation.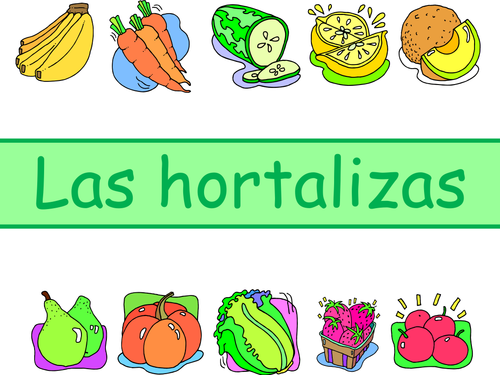 A Powerpoint presentation to introduce the words of fruits and vegetables as well as a conversation in the Market, good as a practice for Speaking skills.
Post 16 Resources with a Reading Comprehension and Writing activities from the magazine TECLA about the Smoking Ban.