Alainechristian's Shop
Sharing for free in the spirit of collaboration and development.
720Uploads
1002k+Views
1027k+Downloads
Sharing for free in the spirit of collaboration and development.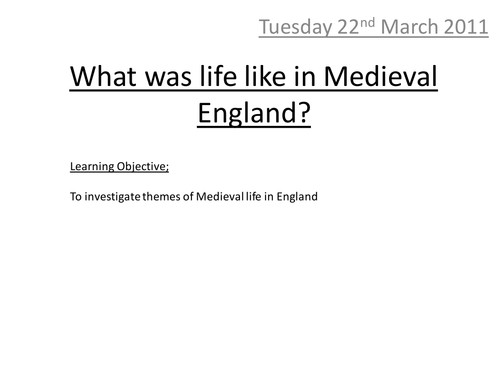 Introductory lesson examining different areas of life in Medieval England with main Activity of Walk-About-Talk-About complete with instructions, information cards, and worksheet.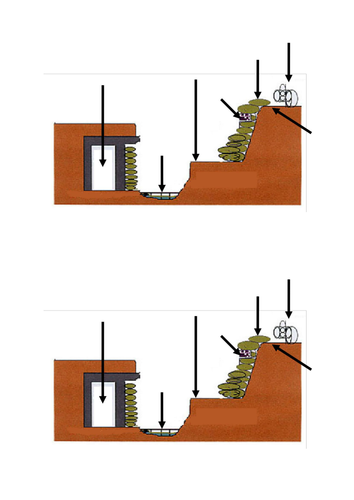 Lesson using walk about talk about (market stall) activity to examine what life was like in the trenches for soldiers, in addition to labelling parts of a trench (diagram) and general introduction.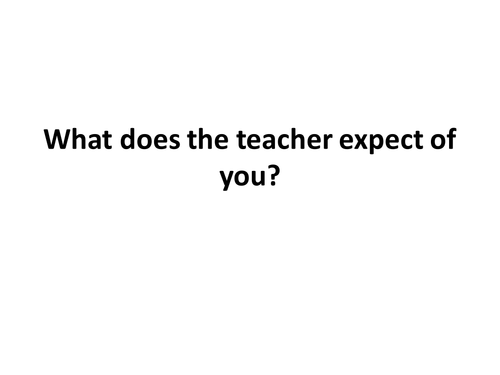 Short powerpoint setting out expectations in my classroom, including a learning contract for pupils to write down in their exercise books - can be adapted.

Lesson examining conscientious objectors in WW1 and the implications for people who objected to the war on religious or moral grounds.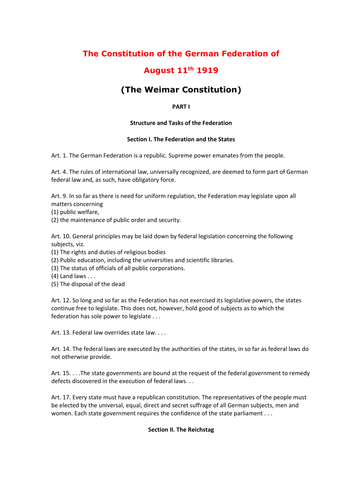 Lesson examining the constitution and government of the Weimar Republic including comparison activity for Germany in 1914 and 1919, and explanation of proportional representation.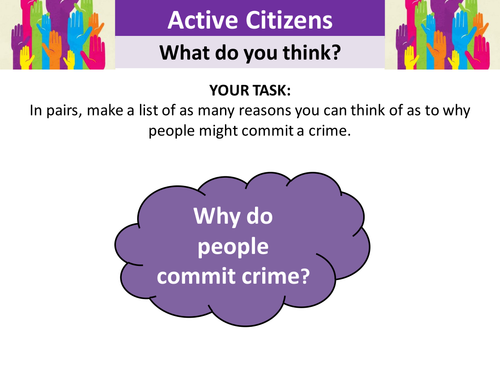 Y8 SOW - Unit 3; How are we kept safe? Lesson 2 - What causes people to commit crime? Learning Objectives To explore reasons why people commit crimes To sort these reasons into categories To apply this reasoning to case studies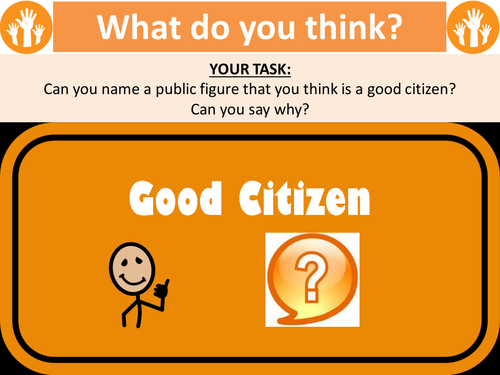 Learning Objectives To identify some key attributes of a good citizen To create a "Good Citizen Guide" Students complete and activity then assessment identifying key attributes of good citizens. Assessment/marking criteria included but with new GCSE grades matched against old NC level criteria - this will not be appropriate for all schools.

Lesson examining what changes to religion Elizabeth made and how the Religious Settlement was perceived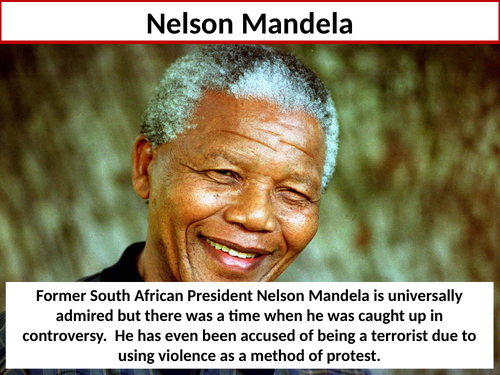 A variety of assemblies used in secondary school for different year groups, along side review tutor time activities and display/poster material to complement these.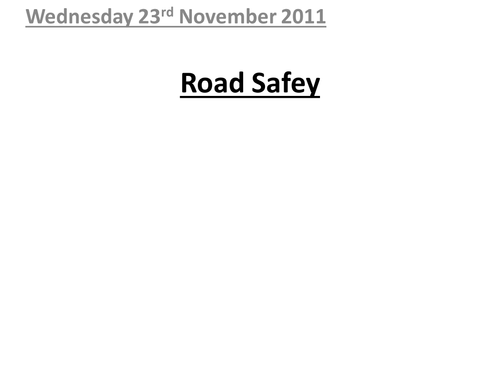 Lesson using think incident scene investigation to encourage pupils to identify the causes and consequences of road accidents as well as examining what could have been done differently in order to prevent the accident.

Lesson examining Gallipoli - teacher led lesson. Gallipoli film (last 20 minutes) could be used to emphasise huge losses in conjunction with powerpoints.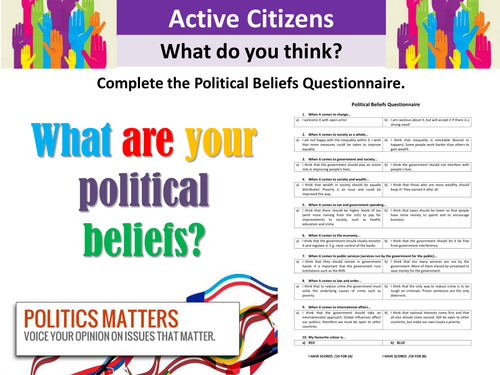 Lesson examining the political spectrum in the UK including 2 questionnaires for students to reflect on where they would place themselves on the spectrum.

Anachronisms lesson for low-ability and SEN pupils with 'spot the anachronism' cartoons in addition to CLOZE activities.

Introductory lesson asking pupils to examine whether they think the British Empire was a good thing or a bad thing?

Booklet produced as revision aid for soure skills for GCSE pupils including; primary and secondary sources, types of sources, utility, bias, reliability, sources that agree, sources and own knowledge and source glossary.

Lesson focusing on the skill of making inferences from sources, cartoon interpretation modelled step by step on powerpoint with selection of cartoons for pupils to attempt on their own - can be adapted for group work and feedback to whole class.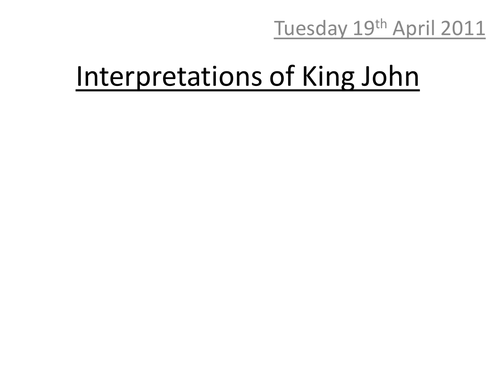 Series of lessons examining different interpretations of King John - building up to assessment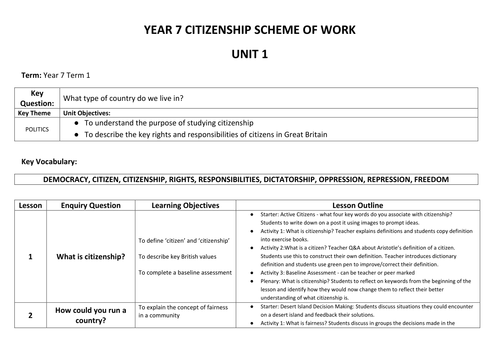 New Y7 SOW from September 2015 - all powerpoints/resources to match this available on TES