Extracts from texts chosen for their illustrative points of verbs and nouns. Notes in the viewing panel for notes. Powerpoint - very simple. Can be edited. A level material. AQA
Interpersonal communication - personality theories - a summary - useful for revision.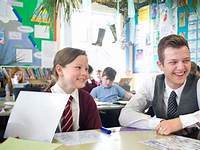 Simple lesson idea based on the Young Apprentice - healthy eating theme, useful for group presentations. Suitable for business studies students too. Upto GCSE standard.
Useful powerpoints : Fact or opinion Homophones Idioms ing to verb endings Worth the money to save preparation.
Quick fillers for lessons - useful for reinforcing technical terms. GCSE or A level Language.
An overview of the knowledge, skills and understanding required to study A level Hamlet. A visual map of relationships in the play. Hamlet - AQA
A set of resources for A level English Language teaching. Hours of preparation time to be saved. Revision notes. All in word for adapting. Bargain! Gender, Acquisition, Society, Power, Technology, Change, Investigation.
Simple 'fact' or 'opinion' powerpoint for Years 1 or 2. Sparks a conversation to build on. Powerpoint is customised.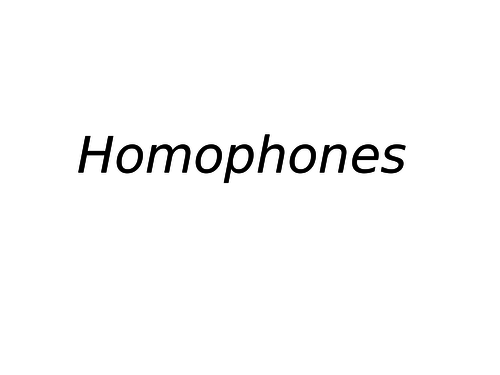 Suitable for Year 1 or 2 - homophone powerpoint. Customised powerpoint.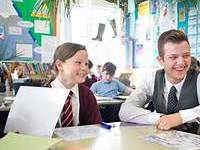 Suitable for Year 3 - an explanation of idioms. An exercise on powerpoint with customisation.
A powerpoint to encourage creative writing improvements - suitable for Year 3.
10 pages of notes on the stages of Child Language Acquisition. Useful summary handouts. Good to go for revision purposes. Word document.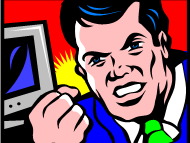 An approach to A Level Investigations / Projects. Possible ideas. Proformas for completion as guidance. What to include. How to prepare for an A level language investigation. Lots of materials - 42 pages. A resource to help you succeed.
Useful activity for adding - ing to verbs. Primary Year 2. Interactive powerpoint / slideshow
Notes and activities covering Language Change for A level. Useful materials, research summaries and activities all in these 65 pages. Well worth the preparation time, useful revision tool. All in word for editing.
32 pages of Language Acquisition notes and some activities. Well worth the money - saves preparation as a teacher. Useful for revision as a student. Why wouldn't you buy it?
Alphabetical order to the third letter power point with animations. Useful lesson material. Save preparation time.
Quick introduction to English Language - discussion topic the paranormal. Suitable for Key Stage 3 and 4.
A lesson's worth of materials on Language and Gender - Year 10 upwards. Good introduction for AS level study or even A Level
A powerpoint with short exercises on language and power / accents/ and gender. Adaptable. Useful for cover lessons. A level or whole school. Some theory integrated. Plain background, but on point.
Activities on Act 1 scenes 1-5 of Macbeth. GCSE. AQA. Useful for cover lessons.