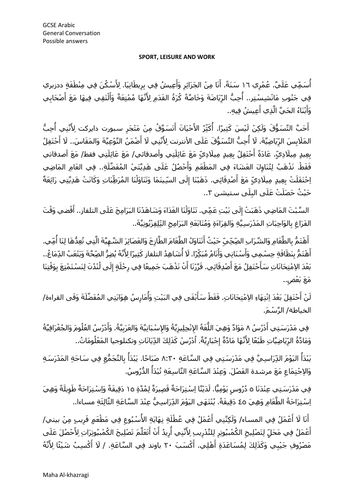 Sample General Conversation on Sport, Leisure and Work. It help the students to practise for their speaking exams. They will gain ideas, thoughts, vocabulary and use them in their own writing and speaking.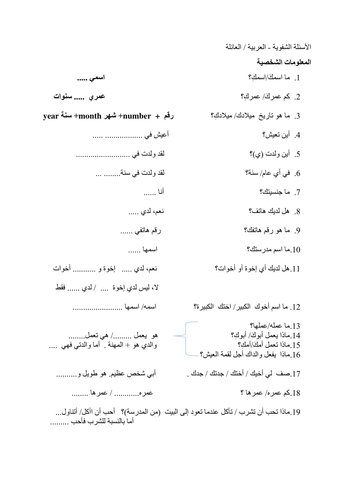 The questions help the teacher to prepare the students to their GCSE Arabic speaking exam. It could improve their writing skills too if wretten responses required.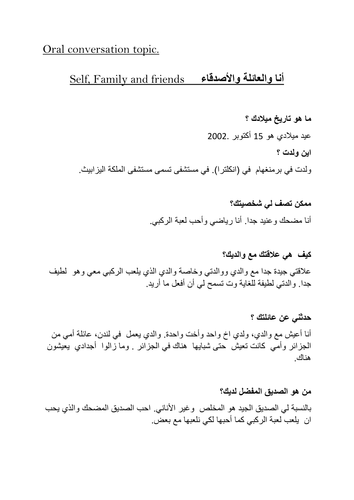 GCSE Arabic speaking Self_Family_Friends Sample questions and aswers. General conversation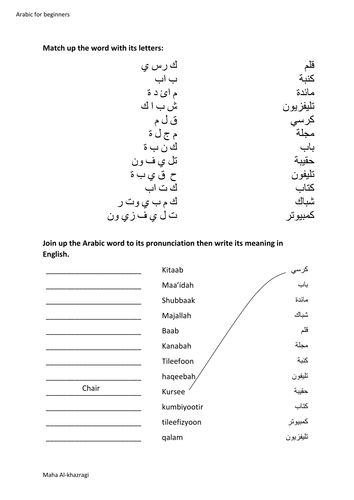 New Arabic Nouns/objects Demonstrative nouns Present verbs verb Conjugation. Sun and moon letters.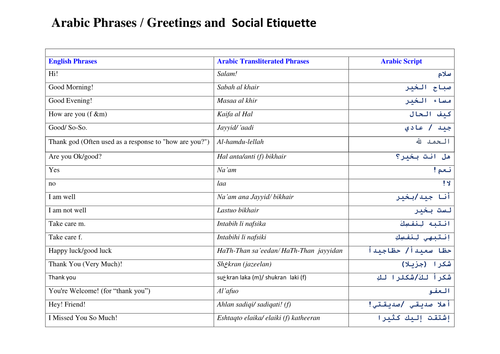 Arabic Greetings and other Phrases for Social Etiquette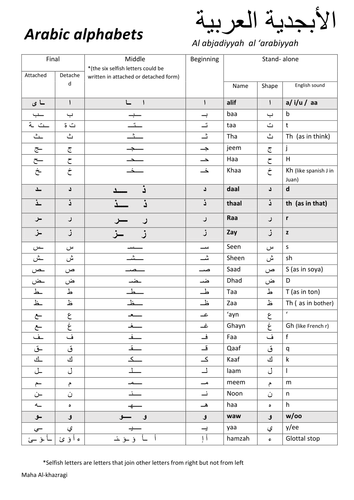 Dilogue on Arabic Greetings with various activities with transliteration. Suitable for total beginners.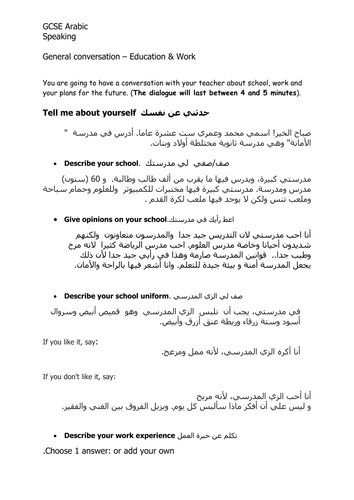 Speaking exam General conversation sample questions and answers Education and Work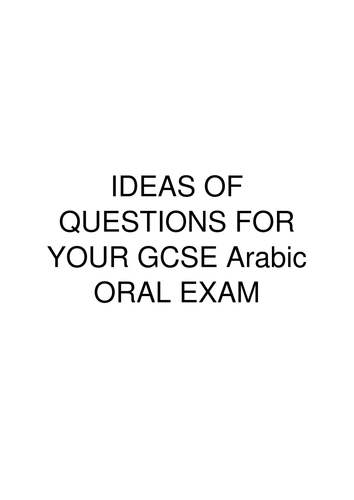 Sample questions that the teacher ask during the speaking exam. Teachers to make sure students can answer every single question to prepare them for the speaking exam.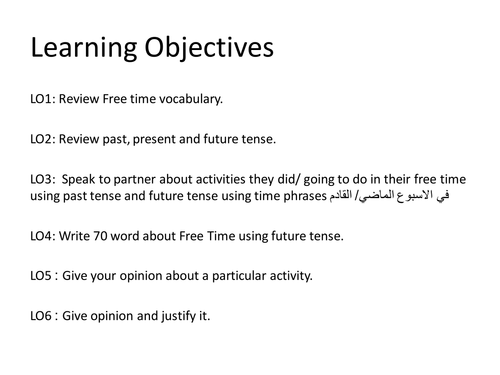 Teacher can use these resources to revise Arabic Grammar, speaking, writing and translation. Students to practise speaking and writing about free time in different tenses.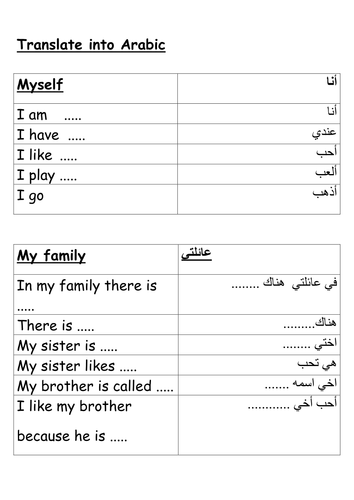 Very useful phrases to prepare for the GCSE Arabic exam. The phrases cover many topics such as the family, the house, the school, the town and many more.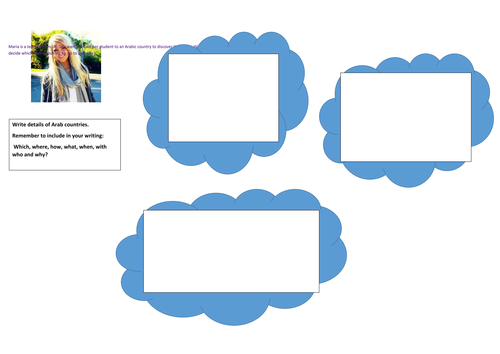 The presentation includes links to clips about some Arabic countries tourists attractions. It will help the GCSE Arabic students to get more information about the Arabic countries, talk about it and use it in their writing. Teachers are free to add more links to encourage more speaking, comparisons, debate and discussions according to their students needs and abilities.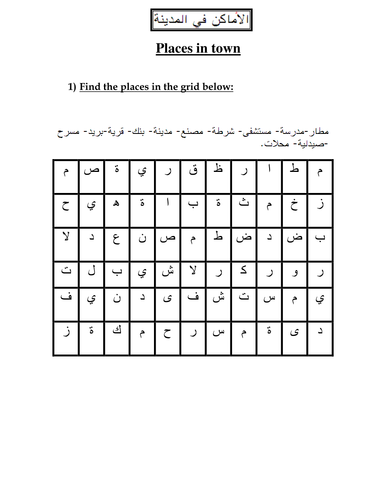 These activities allow the students to speak and write about why they go to different places.