3Uploads
39Views
1Downloads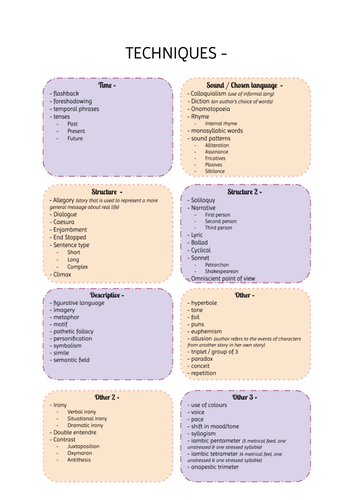 This is a very helpful resource in acting as a checklist for student when analysing quotes in depth. Perfect for enabling students to extract as much analysis as possible from a key quotation. This urges students to think broader and not solely focus on familar techniques such as similes - which is vital if students want to achieve grade 9 / A* .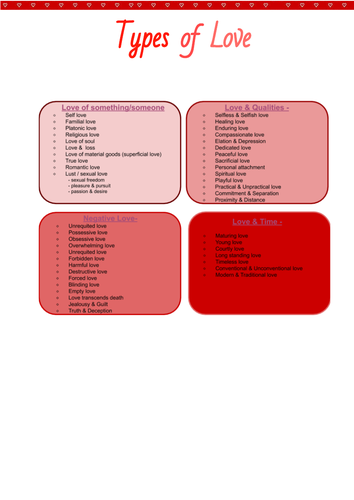 Very useful list showcasing the different types of love. This resources is perfect in enabling students to develop alternate/personal interpretations as the types of love listed are often not thought about. Resource is great in acting a basis for students when reading/analysis texts' such as Romeo and Juliet.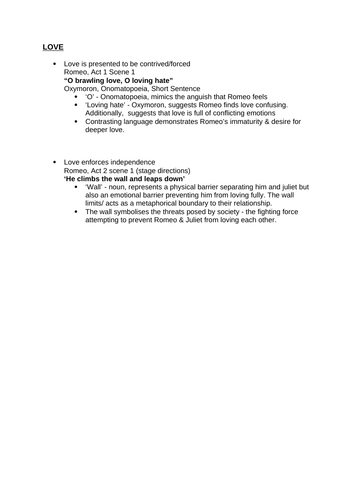 Grade 9/A* quotation analysis Quotation Analysis on the theme of Love in Romeo and Juliet This resources contains a clear PEEL structure; outlining points about love, techniques used by Shakespeare, the effects of the techniques and clear in depth word analysis. The resources also offers personal and alternative interpretations which is vital in achieving the highest marks/grade.