140Uploads
43k+Views
10k+Downloads Three lessons suitable for new 2017 GCSE Geography specifications. Location of Lagos and case study of Challenges in an LIC. Challenges include: -Problems resulting from an informal economy -Problems of living in squatter settlements -Problems in Lagos' water supply -Problems caused by traffic congestion -Challenges facing Lagos in the twenty-first century Exam practice included with writing frame and mark scheme.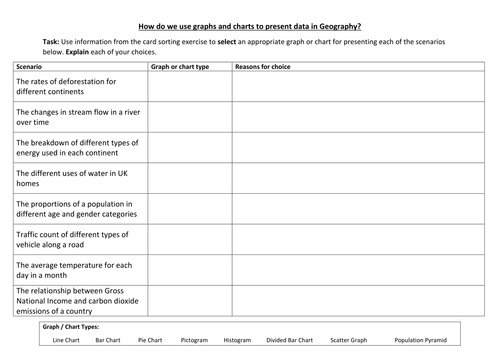 Students complete a card sorting task and worksheet in order to select appropriate graphs and charts to present geographical data and explain reasons for using choosing appropriate data presentation techniques. Ideal for an introduction or revision lesson on graph types used in Geography. Covers all graph types outlined in the AQA 9-1 GCSE specification. Exam practice question included about choosing and justifying data presentation technique. A fully resourced GCSE lesson about Sustainable Urban Living in a High Income Country (HIC) - London. Lesson studies the Beddington Zero Energy Development (BedZED) in Sutton, London. Students have to ask geographical questions, sort information cards about the sustainable strategies used in BedZED, and explain how the strategies lead to sustainable urban living and improve quality of life. Lesson includes sample exam question focus. Case study is relevant for all the new 9-1 GCSE Geography specifications. Fully resourced lesson from KS3 Weather and Climate scheme of work. Fully resourced lesson identifying, describing and mapping the UK's Glaciated, Upland and Lowland landscapes. Ideal for use at KS3 or introduction at KS4. Direct links with new GCSE 9-1 specifications. ***Complete lesson and resources*** Students will learn a case study of the Icelandic volcano eruption in 2010 (Eyjafjallajokull) including location, causes, effects and responses. Ideal for KS3 or GCSE.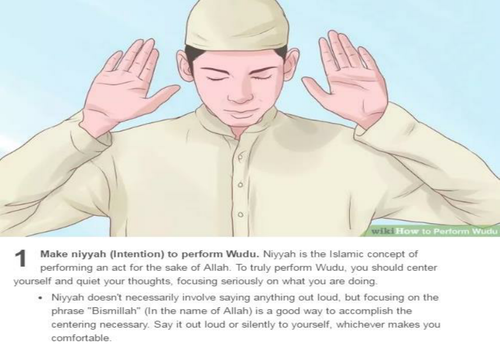 Fully resourced lesson for KS3 about Islam process of Wudu and Salah. Students explain what Salah and Wudu are and why Muslims perform them, explain what Muslims do during Salah and Wudu, and evaluate the importance of Salah and Wudu.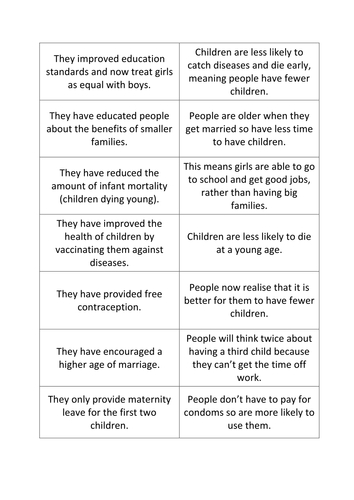 Fully resourced lesson with built in exam practice, video and fact sheet. Alternative population management to China's One Child Policy. **NEW** An Excel tracking sheet for the whole course of the new AQA GCSE Geography 9-1 course. Includes I can success criteria statements for each unit of the course (including core and optional units). Cells are conditional formatted to turn red or green to show whether students have met the I can success criteria or not. Easy to see gaps in whole class / cohort and focus intervention where required. Ready to use - just copy and paste in your student names from your registration system. Fully resourced lesson from KS3 Weather and Climate scheme of work. Full resources GCSE lesson designed for new 2017 GCSE specification. Lesson includes locating Lagos, explaining reasons for its growth as a megacity and opportunities the city offers. Lesson finishes with GCSE exam practice appropriate to new 2017 GCSE specifications and includes a writing frame.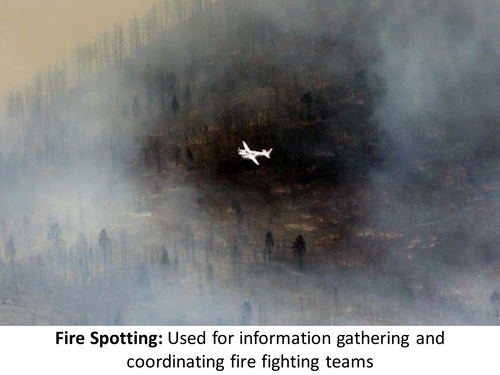 Differentiated lesson from KS3 Scheme of Work about hazards and forest fires.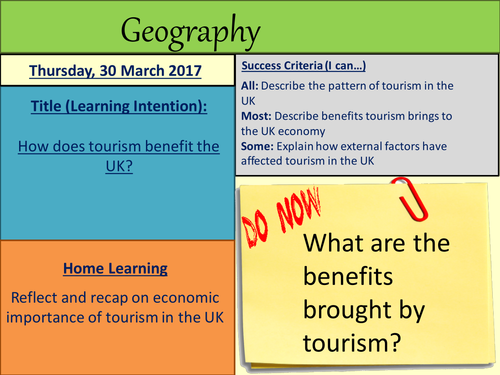 Fully resourced lesson where students describe the pattern of tourism in the UK, describe benefits tourism brings to the UK economy and explain how external factors have affected tourism in the UK.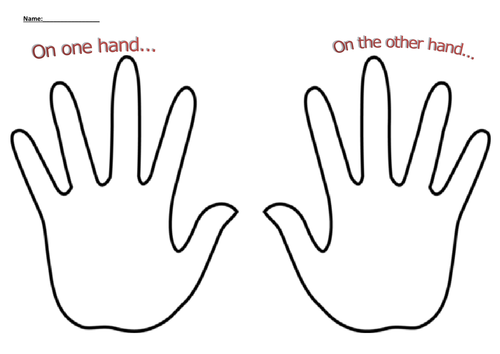 Really useful worksheet when comparing / contrasting / discussing a topic. Place your task in the middle of the worksheet and get students to record key points for either side of an argument or debate within the hand prints. Works really well in groups when printed on A3 paper.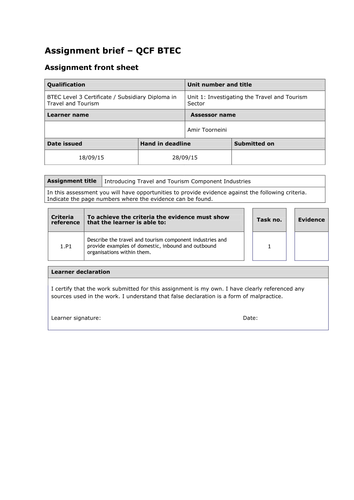 Level 3 BTEC Travel and Tourism (QCF) Unit 1 Assignment Briefs ***New case study - complete lesson and resources*** Amatrice Earthquake in Italy 2016. Students look at location, causes, effects and responses. Fully resourced lesson from KS3 Weather and Climate scheme of work. Can be customised to fit your own school. ***FULLY RESOURCED GCSE LESSON FOR AQA A POPULATION CHANGE*** Includes jelly baby geography mystery and exam practice.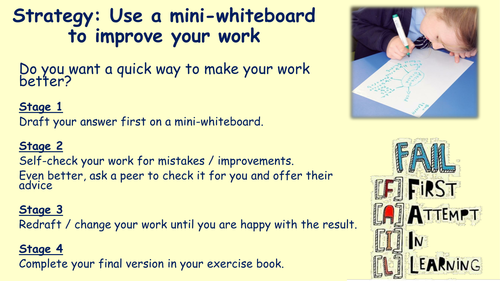 Classroom or corridor poster for getting students to use mini whiteboards as a tool for assessment for learning. Could be used in assembly.