Danny Barthorpe's Shop
A range of useful SEMH based tools, some ICT and design/art based resourced
57Uploads
122k+Views
107k+Downloads
A range of useful SEMH based tools, some ICT and design/art based resourced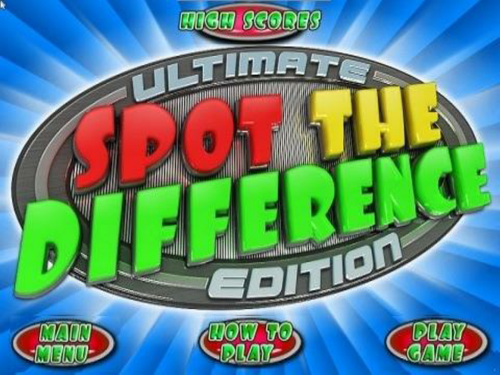 A warmup activity for the class. A fun game to engage the students using an interactive whiteboard or a standalone PC. There are 5 differences between each picture, can you find them all? If not, give me an email and iwill send the answer sheet.


This is a resource we use to prepare KS2 year 6 children for school transition. We work through the booklet with the children on a 1:1 basis but this can be a self driven document.

I created this resource to introduce Human Behaviours, how we learn and more importantly how we can utilise this in school. I plan to use this as a training resource for my behaviour team at school and to challenge their beliefs on behaviours. The resource goes into the psychology of behaviour and the learning processes involved. The resource touches on the Behaviourist Perspective, Classical Conditioning and Operant Conditioning. The outcome is for the users to 'understand key motivators to behaviour', 'develop a toolkit to use within schools' and 'gain knowledge in the ways we can influence others to behave the way we want.' I hope you find this resource useful.

This resource is designed for people who work within a school setting and wish to develop their skill-set in behaviour management. I will be using this training tool for NQTs and the enhance the expertise of the schools SENCOs/Pastoral team. The presentation covers a wide variety of topics and techniques including: Low Level Responses Assertive Responses Empathic Responses to Behaviour Management. Many techniques in this resource are based upon sound research and evidenced based practices that have been utilised within the classroom for years. I have merely collated and presented. I hope you find the resource useful.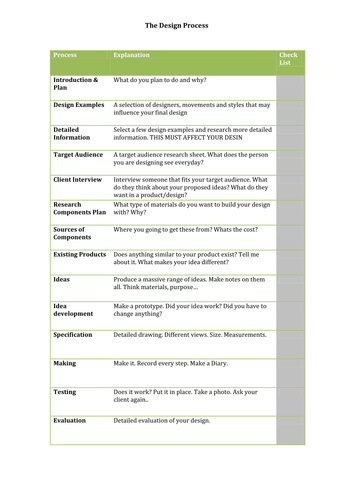 A worksheet designed for the students to track their progress within design tasks. The worksheet includes the design process and definitions for the students.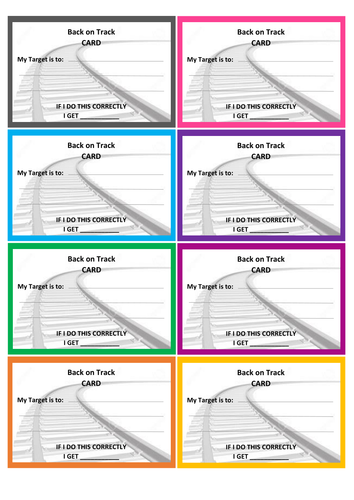 A document with the sole purpose of providing a child with a small S.M.A.R.T target to get them 'back on track' with their learning/behaviour. A reward is outlined at the bottom of each card. The card is designed to be kept by the child so the ownership is on them to achieve the target and get themselves 'back on track'.

Restorative Approaches are somewhat new to schools, especially the primary sector. However, data already shows that Restorative Approaches reduce incidents of disruptive behaviour, reduce incidents of verbal abuse, reduce incidents of theft, reduce incidents of physical assault and reduce exclusions. It has also been found to increase attendance. These resources are designed to support the behaviour systems currently in place within schools, aid the learning from these systems (for all parties) and repair any harm that has taken place (both physical and emotional harm). The resources cover initial introductions for all staff, specific training for Low-High level responses (including handouts and an introduction to pedagogical ideals) and all school INSETS to support. The resources are supported through a whole school plan and risk management documents. Using these resources I introduced restorative practices across six primary schools within the academy I work. I utilised the expertise already in place within my pastoral teams and school SENCOs to support the delivery of this across two academic terms (Sept-March).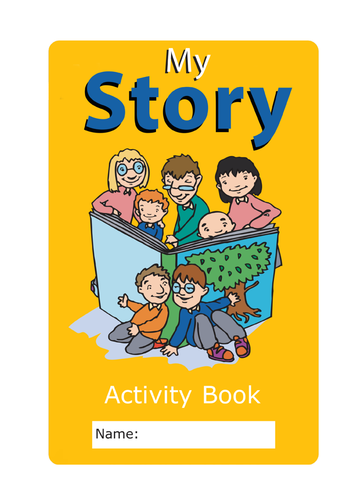 A worksheet designed to engage children in talking about themselves. This booklet can be used to reflect on home life and provide a supportive and nurture based intervention with children. The document helps break down the language barriers for children who suffer with social anxieties and behavioural difficulties. The booklet is fun, engaging and thought provoking for key stage 1/2 children. The outcome for the booklet is that children are able to talk about themselves and understand that home life and school life are both a supportive capacity to learning.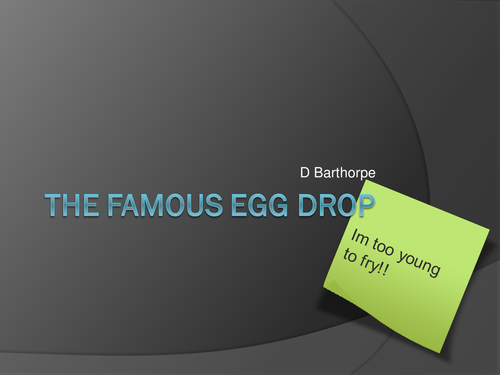 A single or group task that requires creative thinking, research, design skills and eggs!!

Taken from my series of One Minute Guides, this is my top 10 tips for teaching a child with SEMH needs.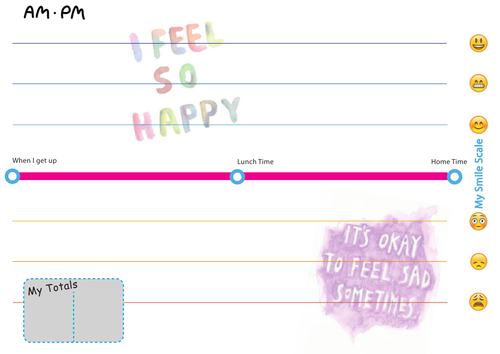 This document is used for a child to reflect on their learning attitude, behaviour and emotional wellbeing throughout the school day. This document has proved invaluable in nurturing children with little to no self confidence in school! The child should mark, periodically, where they are on the 'smile scale' throughout the school day enabling supportive reflection 1:1 with a member of staff. I often use a variety of open questions to enable the children to open up and talk about their emotional wellbeing and reinforce the positive aspects of the school day but reminding them, 'It is okay to feel sad'. I welcome any questions and welcome all feedback.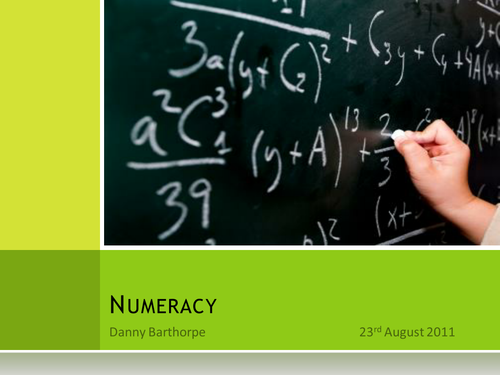 A GCSE interactive presentation introducing the students to Mean, Mode, Median using fun characters and cartoons. The presentation uses interactive elements and some aspects require it to be taught from the front of the class.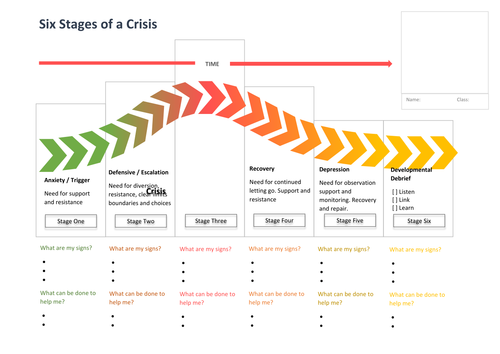 This document has been produced to provide a child with the opportunity to break their behaviours down and implement strategies to support and avert a 'crisis'. The document also provides a great opportunity to share individualised good practice and provide ongoing support and professional development. I have found this document useful in explaining to professionals the different stages of negative behaviours and suggesting ways to support. This document has been used as part of SMART and SMART+ plans. The document is based upon the research of Robert C. Chandler, Ph.D., internationally renowned crisis communication expert. He states a crisis has six stages: 1) warning, 2) risk assessment, 3) response, 4) management, 5) resolution, and 6) recovery. Certain incident types, have very distinct warning phases and therefore can be prevented.

This workbook is designed for children across EYFS, KS1 and KS2 to reflect on their COVID story and journey. This book promotes social and emotional recovery and offers the children the opportunity to express. To support this workbook, ideally family members in the home environment would be invited to complete alongside the pupil. Our schools are using this workbook as part of the pupils re-integration back into education on or around the 1st June. Thank you for taking the time to consider using this, i truly hope it helps the little ones in your school!

An informative resource created to describe the Cognitive Biases that effect our decision making processes.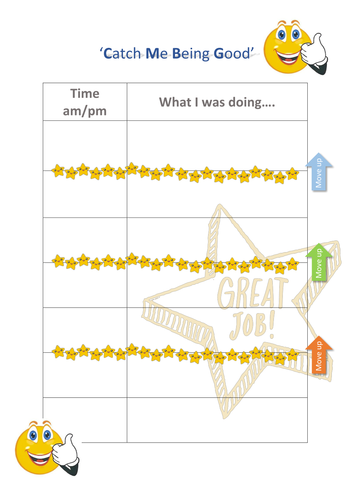 This is a child led document designed to focus on the positive behaviours of a child, rather than focus on the negative. The initiative is the 'catch' the child doing well and record it for positive reinforcement/reflection. This has worked wonders in my school*, let me know how is goes for you. *We have a 'catch me being good badge' that accompany the document. Making it even easier to spot the students we need to focus on/praise.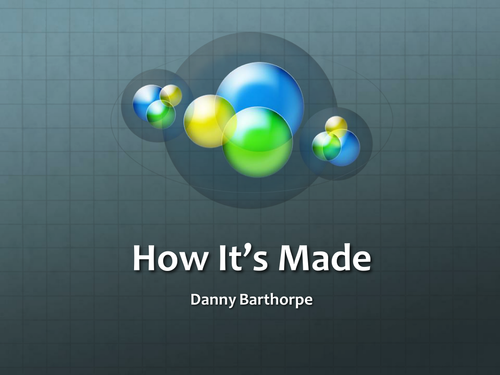 A presentation and revision aid, outlining industry standard for material production. This presentation outlines how marbles, bubble gum, pens, coke can, pliers, headphones and gold chains are made.

A document with the sole purpose of 'challenging' a child with a small S.M.A.R.T target to get them working above and beyond the normal expectations of the classroom. The card is two sided. One side of the card outlines reasons why a child may be required to leave the room and seek the help of a TA, Interventions team or a member of SLT. The second side outlines the 'challenge' and provides the child with the opportunity to earn a reward. Enabling the child to take ownership of their behaviour and work towards achieving desired outcomes. The card is designed to be kept by the child so the ownership is on them to achieve the 'challenge' and earn the reward. *The card is required to be folded down the middle*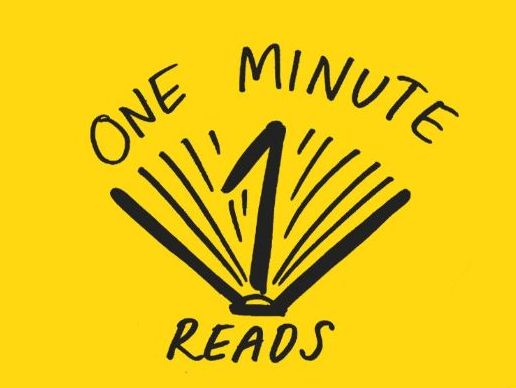 These are a series of behaviour management one minute guides produced as usual references or training pieces. The one minute guides cover a range of techniques including being assertive, descriptive cues, directional cues, empathic responses, praise, secondary behaviour and a range of low level behaviour responses.