Bg1974's Shop
Science teacher. Biology specialist with 22 years of experience teaching A level.
11Uploads
3k+Views
313Downloads
Science teacher. Biology specialist with 22 years of experience teaching A level.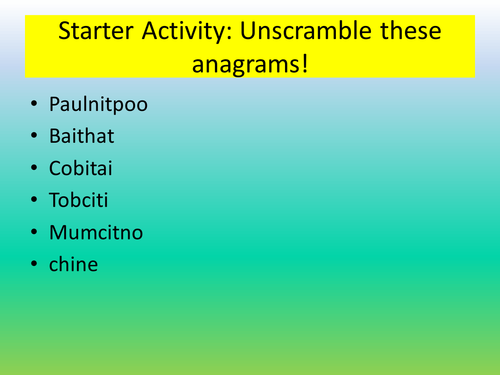 Competition. Factors organisms compete for. Intraspecific and interspecific competition with examples. Includes a starter and exam question with mark scheme.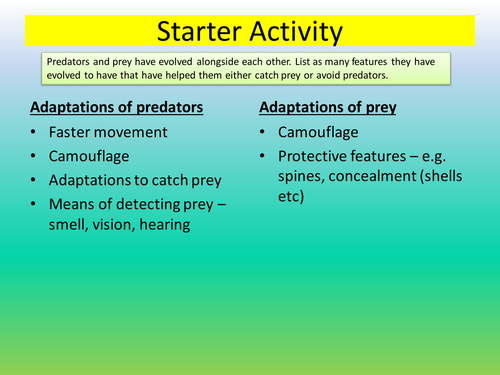 Predator prey relationship. Cyclic fluctuations in population size. Examples of predator prey relationships. Also, includes, starter, summary questions, exam question, mark scheme and crossword plenary. Originally made for A2 class but can be easily adapted for a GCSE class.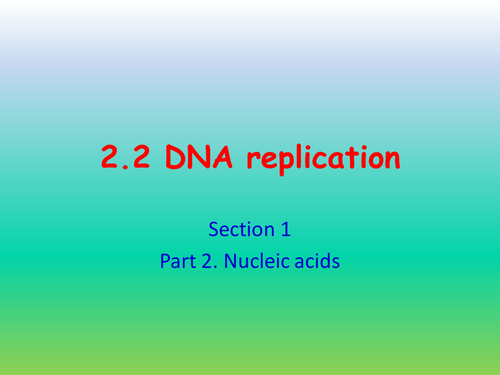 Includes DNA structure recap as a starter. Possible mechanisms for DNA replication. Meselson-Stahl experiment for semi-conservative replication. Video link. Practical activity to model DNA replication. Enzymes involved in DNA replication.
AQA Biology 2nd year powerpoint presentation. Covers the structure of synapses, transmission across them and the effect of different neurotransmitters and drugs. Includes a step by step animation of transmission across the synapse.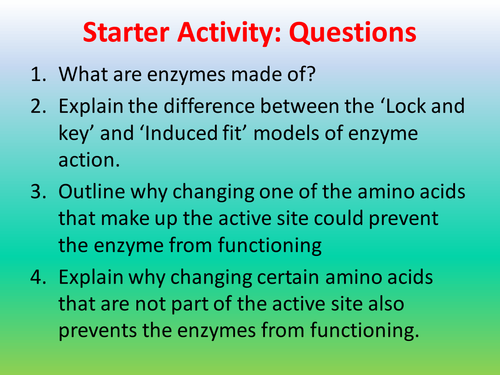 This lesson covers the theory behind factors affecting enzyme action. Temperature, concentration and pH and how they affect enzymes. There is an explanation of how to measure rates of reaction from a graph and how to go about explaining the shape of enzyme controlled reaction graphs.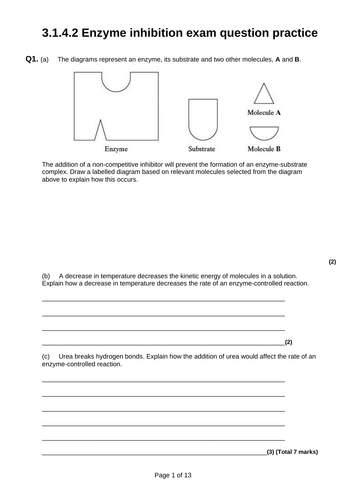 Effect of competitive and non-competitive inhibition on enzyme activity. Affect on active site and rates of enzyme controlled reactions.
This presentation covers the new AQA specification 3.1.4.2. Enzyme action, Model of enzyme action and the induced fit vs lock and key model. Includes starter activity, learning outcomes, specification reference, diagrams and animations, notes and exam question plenary.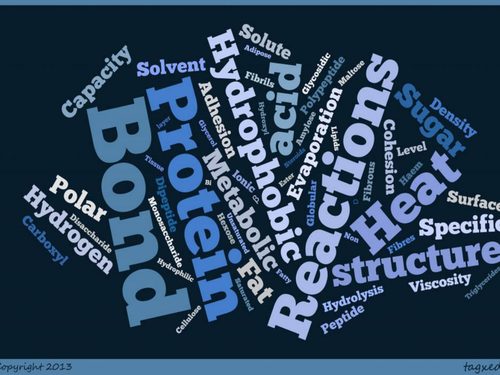 An introduction to the new 2015 AQA A level biology. This lesson includes explanations of the key words monomers, polymers and polymerisation. Types of chemical bonds, condensation and hydrolysis and Mole and molar solutions with worked examples.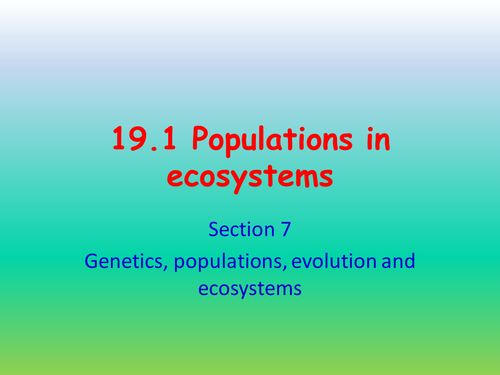 Definitions and clear explanations of key ecological terms such as niche, biotic, abiotic etc. Starter, summary, plenary and exam question tasks included within the presentation.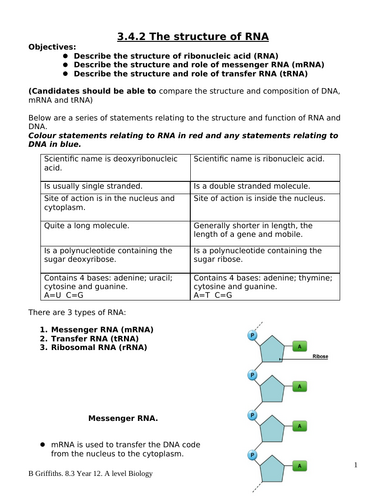 Structure of nucleotides, phosphodiester bond, polynucleotides, DNA and RNA structure. Complementary base pairing, How DNA structure relates to its function.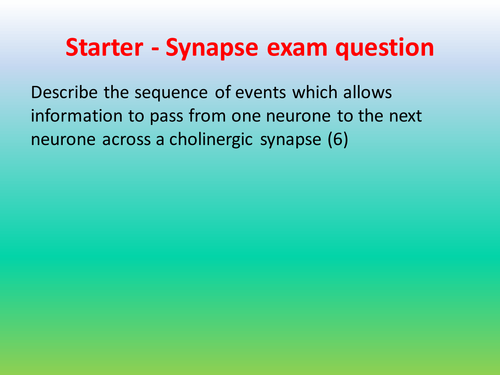 The lesson covers the following learning outcomes: Be able to describe the gross and microscopic structures of a skeletal muscle. Describe and label the arrangement of actin and myosin within a myofibril. Describe the main properties of slow and fast twitch fibres. List the differences between slow and fast twitch fibres Describe how the sliding filament theory of muscle contraction cause muscle to contract and relax. Summarise the evidence that supports the sliding filament theory. Describe the cross bridge cycle. State where the energy for muscle contraction comes from. Please visit my shop where I will be regularly adding new powerpoints to cover the NEW (2015) AS and A2 AQA Biology spec.