Cinspider's Shop
Please find a selection of good/outstanding PSHE and Health and Social Care resources from an experienced teacher/curriculum leader.
58Uploads
11k+Views
2k+Downloads
Please find a selection of good/outstanding PSHE and Health and Social Care resources from an experienced teacher/curriculum leader.
This is a complete 35 page homework revision booklet to prepare year 11 students for their GCSE Health and Social Care Unit 1 examination. This could also be used as a revision guide for students near to their mock exams, or final GCSE exams. This could easily be adapted to other specifications e.g. AQA GCSE or BTEC. Included in this resource are 20 separate themed tasks covering all of Unit 1 e.g. lifestyle choices, self-concept, development through 6 life stages, relationships etc. There is also peer assessment opportunities throughout. There are a number of key word based questions, case study questions and exam style short and long answer questions.
This is a 1 hour lesson I have put together for my mixed ability class who will be studying the new BTEC Tech Award in Health and Social Care - Level 2. This lesson corresponds to Component 3 - lesson 9 on the Edexcel scheme of work on 'stress' Included is a powerpoint with all relevant worksheets / case studies. Please review if you download! Thank you :)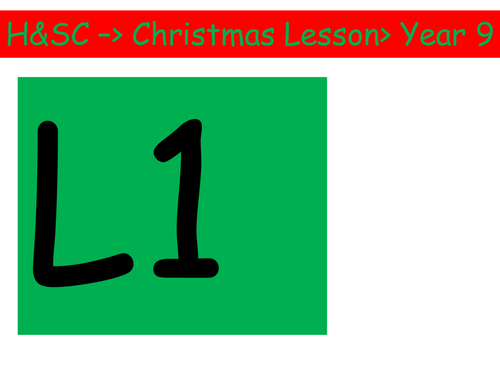 This is a Christmas lesson I use with my class to get them to look at the calorie/nutritional content of Christmas dinner. There is also a competition element where they get to design a healthy dinner.
A fab selection of Unit 4 resources to aid revision for Health, Social Care and Early Years in Practice (Unit 4) of the Edexcel GCSE Double Award exam.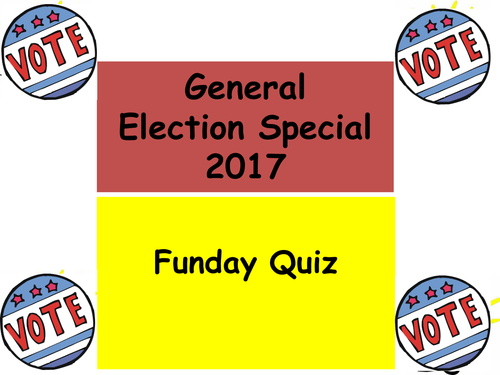 A fab and fun kid-friendly politics quiz - perfect for starters in Citizenship or to use with your form or tutor group in election week. There are 20 relevant and up-to-date colourful questions and a tiebreaker question with a full answers powerpoint. This could be split over a number of form times too. Please note that for Q12, you will need to research the MP for the school in which you teach.
This is a scheme of work I have created for my y11 double award class in preparation for their Unit 4: Health, Social Care and Early Years in Practice GCSE exam for the double award Edexcel GCSE course. This slide show on powerpoint contains over 130 slides of exam content, self/peer/group activities and a variety of exam questions with exam technique to aid successful completion of questions. This has been designed with my class in mind, so does not contain step-by-step lessons, but is a great place to start, as I teach straight from this. It has taken me a good 20 or hours to put together, so it is a real time saver!
This lesson is something I created to aid my students with their longer answer essay writing skills. It is based around a 10 mark question on adolescence and self concept. This is a complete lesson and the students found it exceptionally helpful.
This resource is a 20 page a4 booklet to prepare my y11 students for their GCSE Health and Social Care unit 4 examination. This booklet poses a number of case study questions, and shorter answer questions to allow them to recall their knowledge across their double award GCSE. There is no mark scheme attached, even though there is some assessment style questions included. I have set this booklet for home-learning.
2 workbooks for revising for unit 4 are included, as well as a bonus health promotion mini sow which may be useful for revisions sessions.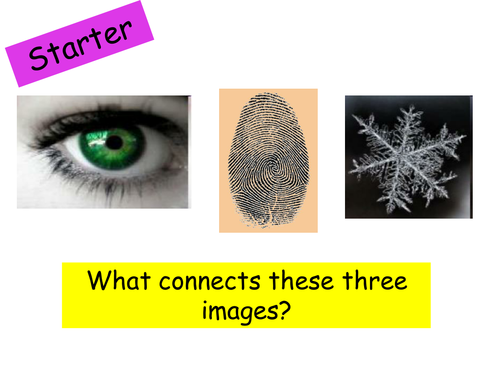 This is a simple lesson on self-esteem which cover a definition of the key term and allows students to assess their own self esteem. It was originally created for my Health and Social Care students, but I have adapted it and used it for KS4 PSHE lessons too.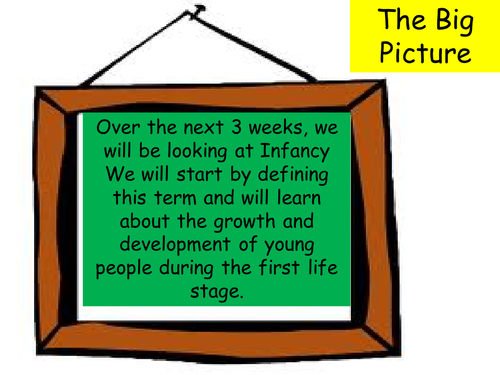 These are three random lessons I use when teaching infancy at the start of 'human lifespan development' modules of work. Obviously, this will need supplementing with your own lessons on PIES development in infancy. Included: * a double lesson on 'baby shopping list' - which allows students to get to grips with a baby's needs. The students love this introduction into infancy and they usually are very excited about these lessons! * a consolidation lesson on milestones/guide to infancy to bring together their knowledge on infancy. This is differentiated for all levels. * a lesson on bonding and attachment in infancy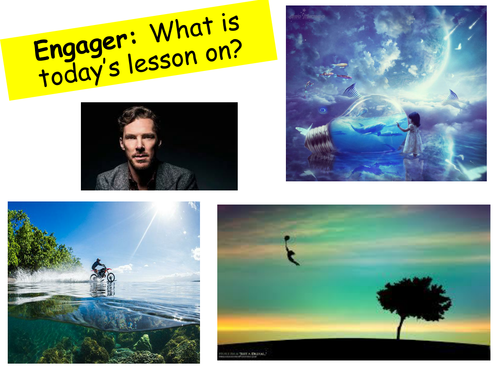 This is a double lesson that I have created on the impact of sleep on health. All of the resources you need for the lesson are included with the Powerpoint presentation. There is exam questions, a WAGOLL, assessment opportunities etc. There is so much in this lesson, you could spread it out over 3 lessons or use tasks as home work pieces. There is a focus on deep reading / comprehension in this task and 2 source materials are included which will be easy to print off for students to read in small groups.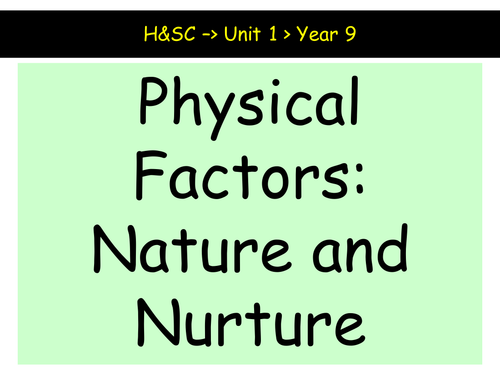 This is a double lesson I created for my mixed ability year 9 class on the nature vs nurture debate. It is a project based lesson with plenty of whiteboard, carousel and written activities to keep them engaged. There is also a peer assessment opportunity. You may wish to amend this lesson to suit the requirements of your exam spec / class.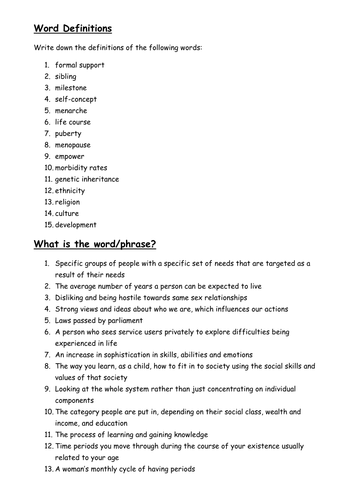 This is a 10 page document with a variety of revision materials for Unit 1 of Edexcel's GCSE in Health and Social Care. Some of the activities are key word based, others are case study based and others are long answer questions. This is a basic document - so you may want to create homework activities or a booklet for your students from the content provided.

Please find a selection of tools and activities to prepare your Edexcel GCSE Health and Social Care students for their Unit 1 exam,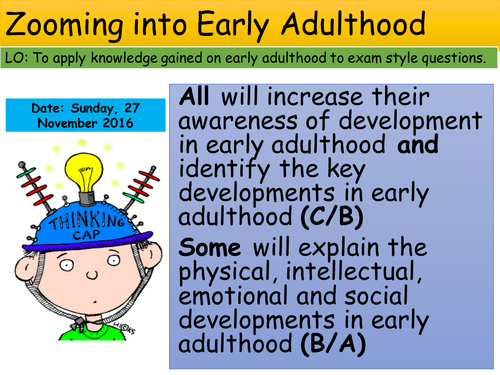 This is a resource I created to help my students write their own model answers to a 6 mark question on early adulthood. Self and peer assessment opportunities.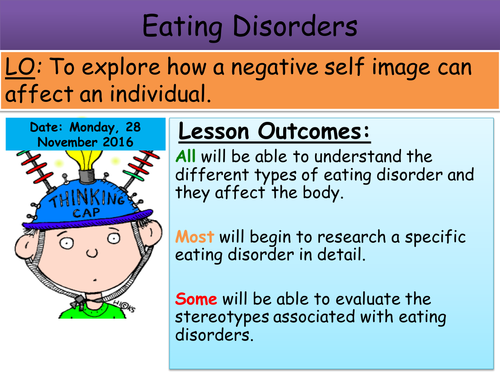 This is a ICT based lesson on eating disorders - it is heavily differentiated using the Nando's periometer. It was originally created for my Health and Social Care students, but I have adapted it and used it for KS4 PSHE lessons too.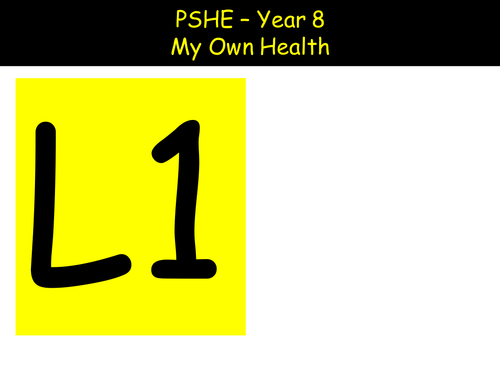 This is a 2 lesson mini SOW that I created for my y8 PSHE class following a 'healthy lifestyles' module. The first lesson is an introduction to healthy lifestyles and the second is on personal hygiene.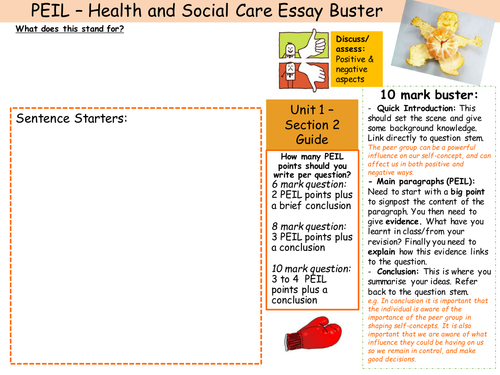 This is an exam technique mat that I made for my y10 GCSE Health and Social Care Students following single and double Edexcel GCSE. It includes a structure 'PEIL' to help them create in-depth points for 8 and 10 mark questions. Obviously, I have removed some of the info. for the preview picture! I have this laminated and students use this each lesson to hone their exam skills.
This is a lesson that I used to prepare my students for their Unit 1 exam. This contains at least 1 hour's worth of lesson - with a recap starter, main differentiated activities and a peer assessment plenary.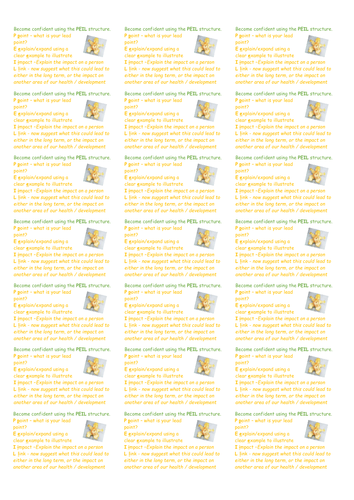 This is a set of stickers I created for my Health and Social Care GCSE class to improve the quality of marking and actually cut down on my workload as I was writing the same comments in each book. The students also use these for peer assessment too - which they find extremely helpful. Included are: - PEIL stickers to remind students to formulate PEIL paragraphs in their extended writing - PIES stickers to remind students on the correct useage of PIES - Depth stickers - A/A* booster stickers Included are A4 sheets of 21 stickers that easily print off on a standard school printer without the need to send to reprographics. These stickers are designed to be printed on YPO's 21 sticker sheet but should also fit a Avery etc which are available on Amazon. These stickers are also fully editable too - so you can create your own stickers to meet the needs of your students.