102Uploads
31k+Views
21k+Downloads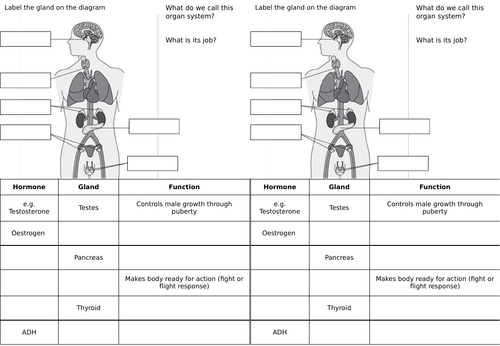 Powerpoint exploring the key hormones needed for this topic. It looks at which organs/glands produce them and what their function is. Included is a card sort acitivty for the hormones, site of production and function as well as a labelling acitivty.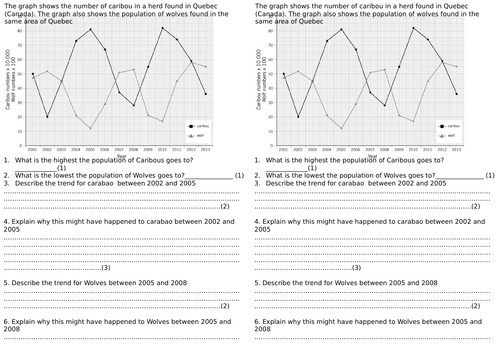 AQA work interdependence in species. Including powerpoint and worksheet with data interpretation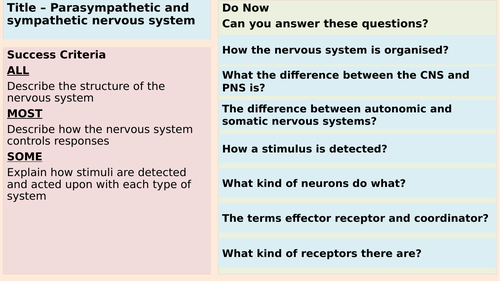 A lesson for AQA Applied Science Module 4 looking at the fight or flight response and the rest and digest response. The two are compared.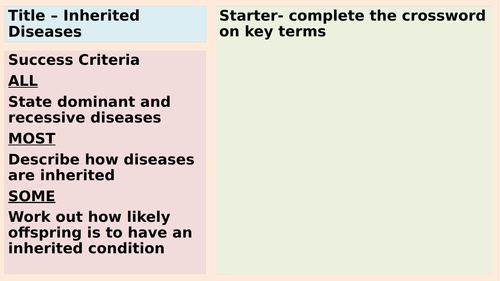 A powerpoint looking at two inherited disorders and how the can be carried through families. Includes a worksheet where students must answer questions based on a family tree genetic diagram, answers on the powerpoint. It also contains a crossword starter to get students thinking about the key words they will have seen before to help them. Answers also on powerpoint.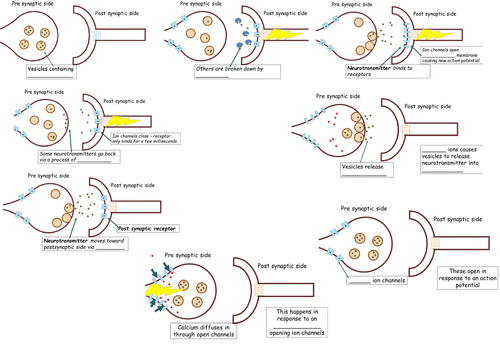 Lesson designed originally for a applied science biology group. Could work with an A level group or even a high ability GCSE group. A lesson which looks at the method of action on a synapse including how various drug actions can generally effect the synapse includes card sort activity for synapses and a starter that goes over action potentials from previous lesson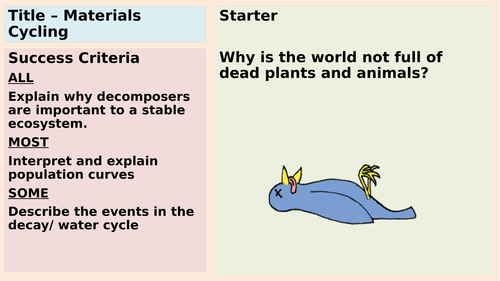 Lesson for AQA ecology on how materials are recycled - talks about types of material cycling and how detritivores and decomposers play a role. Includes tasks and questions throughout the presentation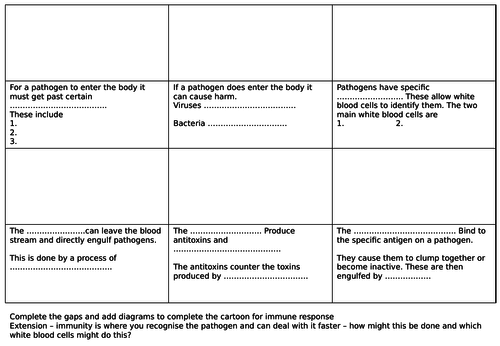 Lesson on the different types of white blood cells and how they contribute to immune response Includes, wordfill cartoon strip task and phagocytosis mini sheet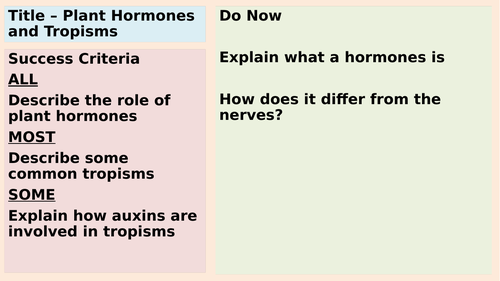 A lesson which looks at Trophic responses in plants and how auxins are used to control phototropism and geotropism. Includes activities and detail on how this works.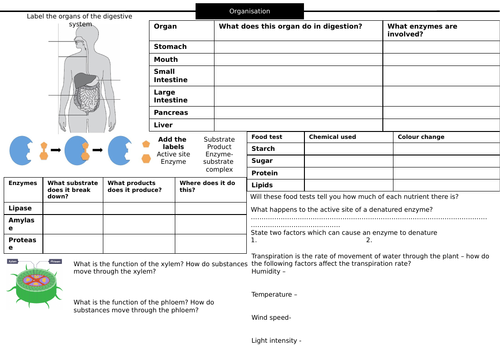 Revision Sheets for AQA Organisation module Includes double sided sheet for digestive system with exam questions on back and double sided sheet for the heart with exam questions on back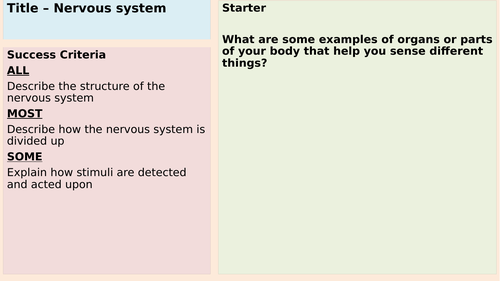 A lesson for AQA Applied Science Module 4 looking at how the central nervous system is arranged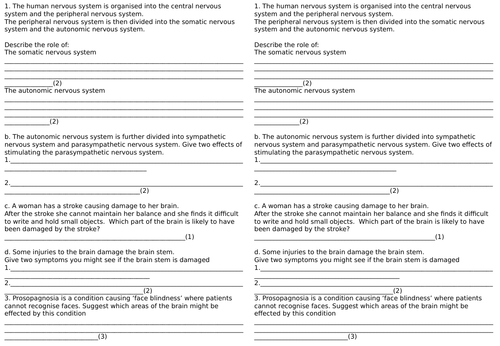 A lesson for AQA Applied Science Module 4 looking at the brain and brain damage. Includes a exam question sheet with answers on the powerpoint.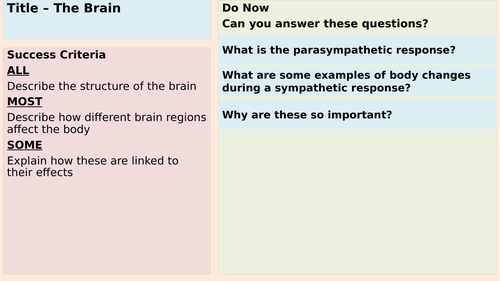 A lesson for AQA Applied Science Module 4 looking at the brain and the brain areas. It looks at what each part is associated with.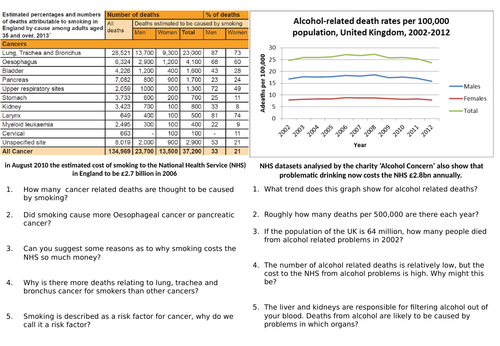 Two Lessons on non communicable disease, with data interpretation task about different types of cancer as an example of a non communicable disease. Can mix and match these activities and lesson powerpoint.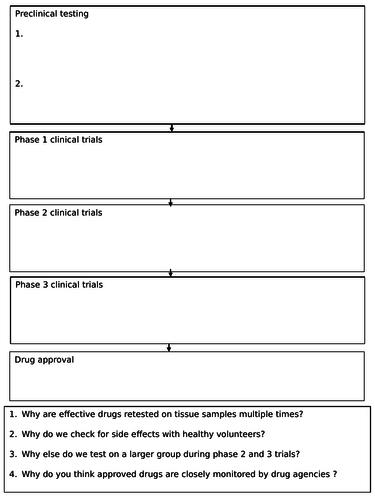 Lesson on stages of drug development and why they need to be trialled Includes card sort activity for the stages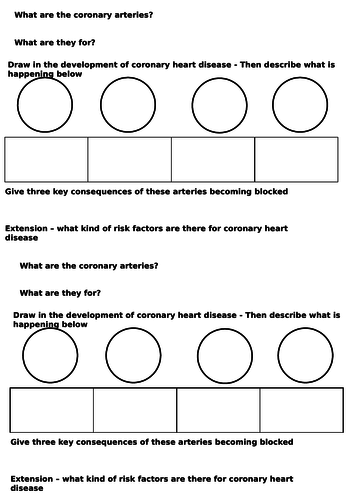 Two lessons worth on how coronary heart disease builds up. Followed by a lesson on how to prevent coronary heart disease. Exam questions added to finish.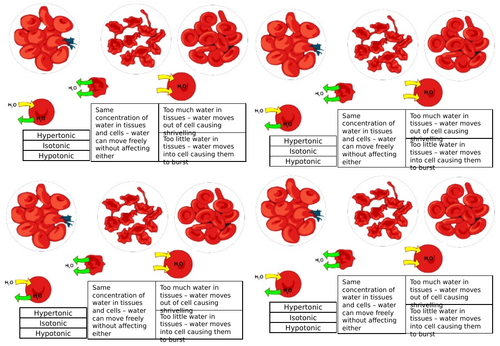 A lesson which looks at the role of kidneys in the body and how ADH controls the action of kidneys and water re-uptake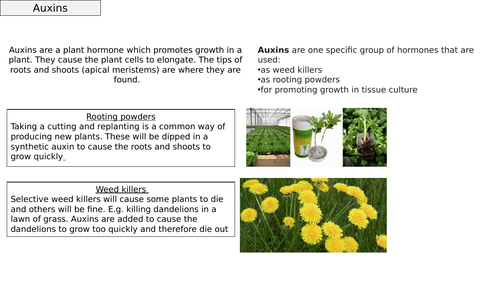 A lesson which looks at the function and uses of plant hormones Auxin, gibberellins and Ethene. It includes an info hunt activity with completed table on the powerpoint, plus exam questions looking at hormones and tropisms with answers on powerpoint to go through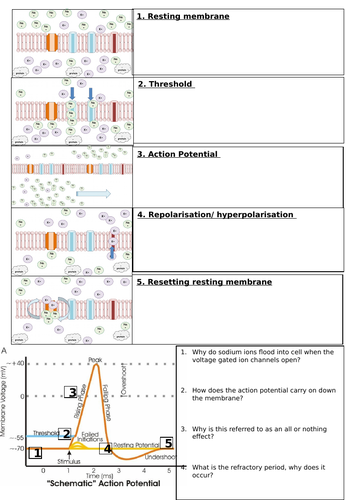 Two lessons for AQA Applied Science Module 4. These look at the structure of nerve cells in detail. The second lesson focuses on how action potentials come about and how this leads to nerve signals.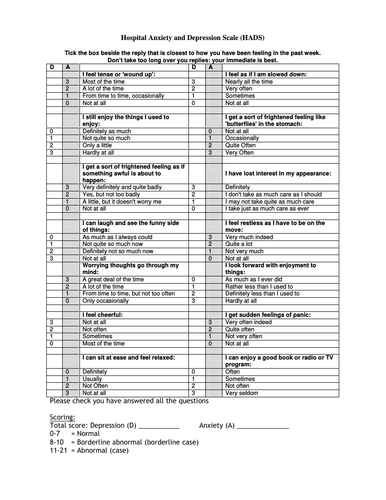 A lesson designed to cover the ideas of how neurotransmitters play a role in parkinsons, depression and alzhiemers. This was designed for applied science biology module 4. I did not create the HADs test, this is simply added to the bundle for ease of access. Credit www.svri.org/sites/default/files/attachments/2016-01-13/HADS.pdf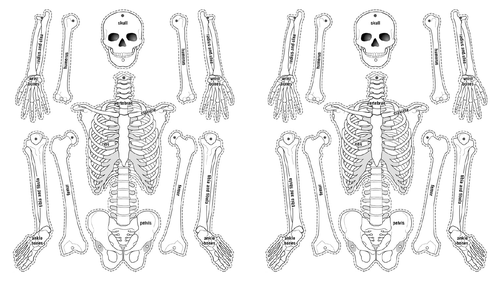 Lesson looking at the structure and function of bones and the structure and function of the skeleton. The cut out skeleton worksheet is not mine and comes from a pre-made resource but I have added it here for ease of access