95Uploads
14k+Views
6k+Downloads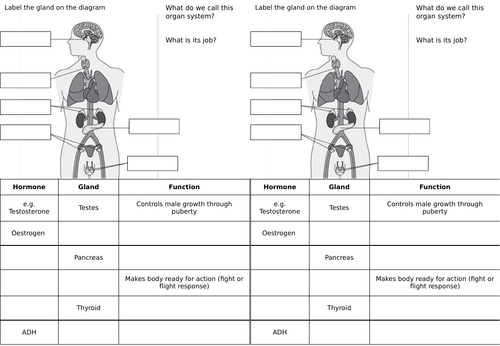 Powerpoint exploring the key hormones needed for this topic. It looks at which organs/glands produce them and what their function is. Included is a card sort acitivty for the hormones, site of production and function as well as a labelling acitivty.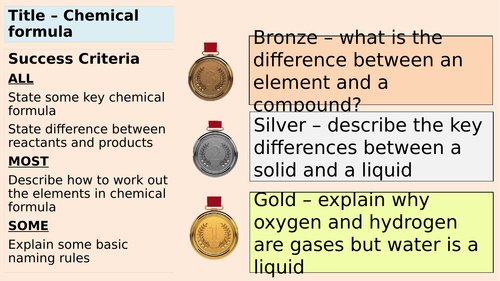 Lesson on chemical formula and how to work out the number of atoms in a compound based on its chemical formula worksheet attached with answers on powerpoint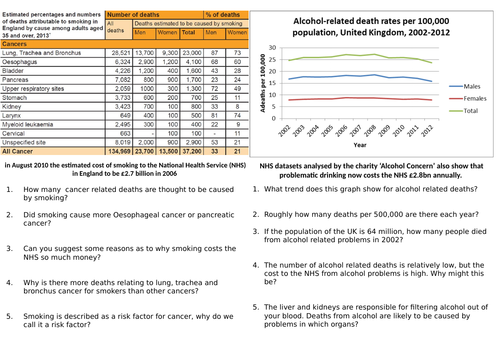 Lesson on non communicable disease, with data interpretation task about different types of cancer as an example of a non communicable disease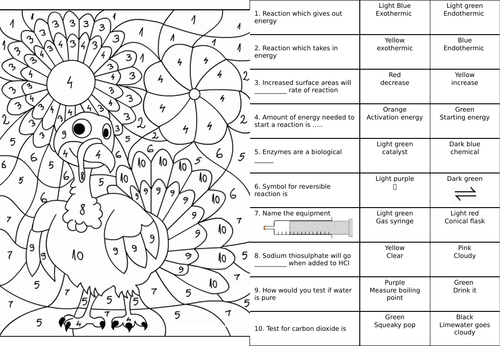 Revision activity for a more low ability GCSE group - colour by numbers based on questions from the rates of reaction module of aqa GCSE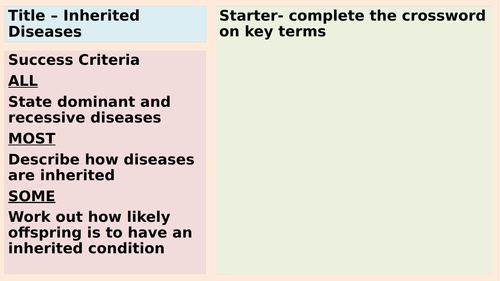 A powerpoint looking at two inherited disorders and how the can be carried through families. Includes a worksheet where students must answer questions based on a family tree genetic diagram, answers on the powerpoint. It also contains a crossword starter to get students thinking about the key words they will have seen before to help them. Answers also on powerpoint.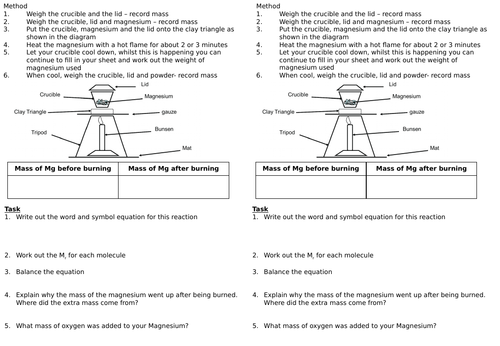 Lesson on conservation of mass and some balancing work. Includes a practical sheet for the burning magnesium with oxygen experiment where students work out the change in mass due to added oxygen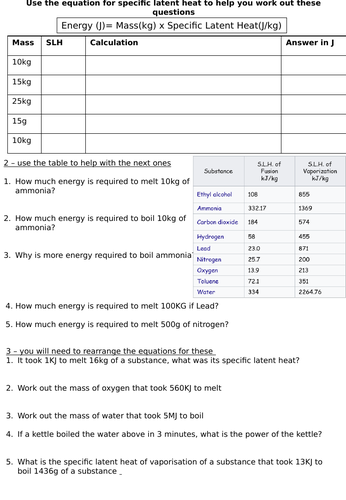 Lesson for specific latent heat for AQA with accompanying question sheet. Answers in powerpoint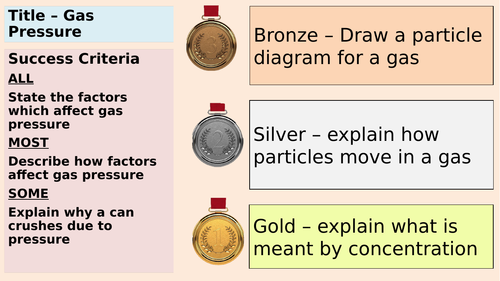 Two lessons on gas pressure for AQA. Lesson on introduces the concept of gas pressure and factors which affect gas pressure. Lesson two focuses more on Boyle's Law with accompanying questions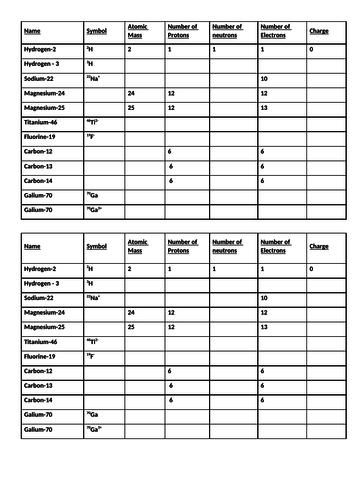 Lesson recapping atomic structure and looking at working out isotopes - includes worksheet and exam questions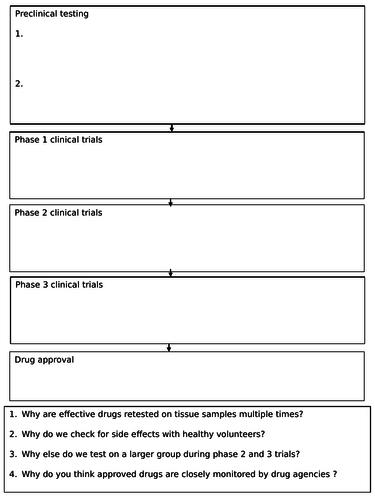 Lesson on stages of drug development and why they need to be trialled Includes card sort activity for the stages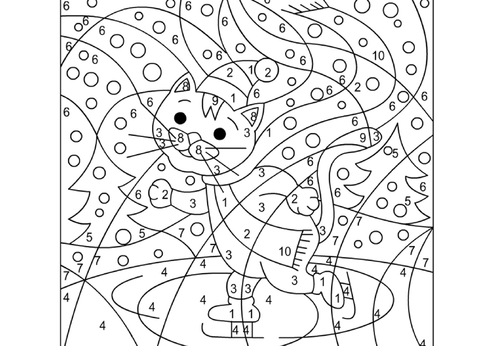 a selection of colour by numbers for science and end of the year. Asks questions which students in the year groups are likely to have come across.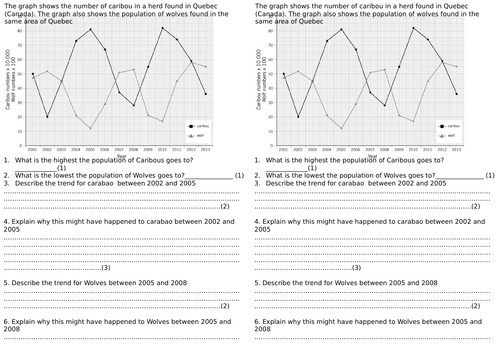 AQA work interdependence in species. Including powerpoint and worksheet with data interpretation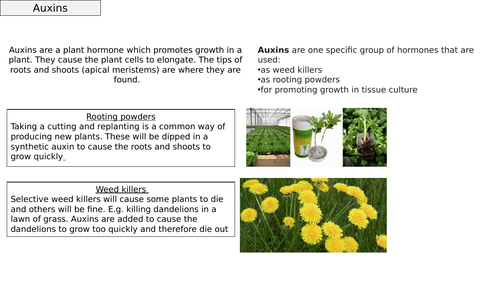 A lesson which looks at the function and uses of plant hormones Auxin, gibberellins and Ethene. It includes an info hunt activity with completed table on the powerpoint, plus exam questions looking at hormones and tropisms with answers on powerpoint to go through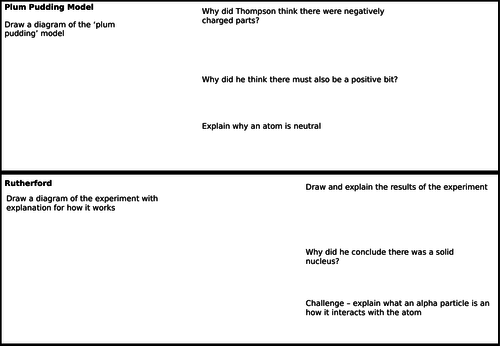 Depending on emphasis this can be used both for Chemistry (Periodic table) or Physics (particle model of matter) It gives an explanation of each of the stages and worksheet to accompany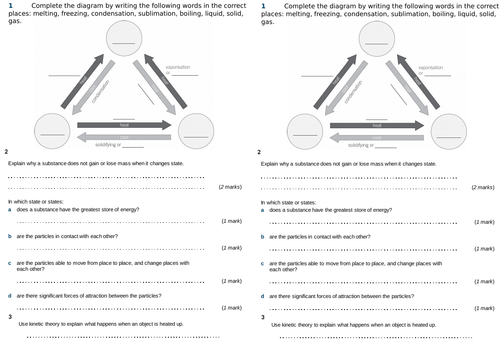 A lesson which covers states of matter and identifying changes of state. It includes worksheets and practical where students must identify the melting point of Stearic Acid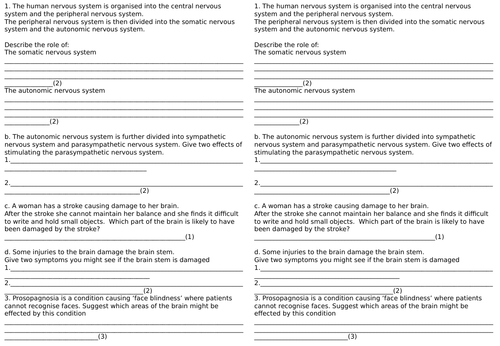 A lesson for AQA Applied Science Module 4 looking at the brain and brain damage. Includes a exam question sheet with answers on the powerpoint.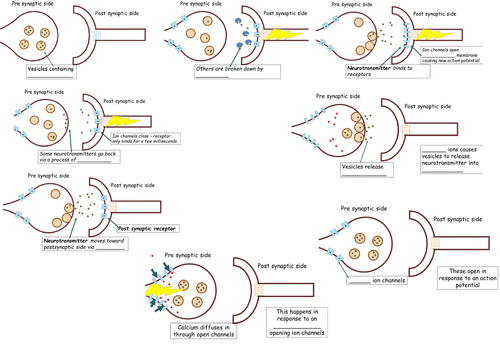 Lesson designed originally for a applied science biology group. Could work with an A level group or even a high ability GCSE group. A lesson which looks at the method of action on a synapse including how various drug actions can generally effect the synapse includes card sort activity for synapses and a starter that goes over action potentials from previous lesson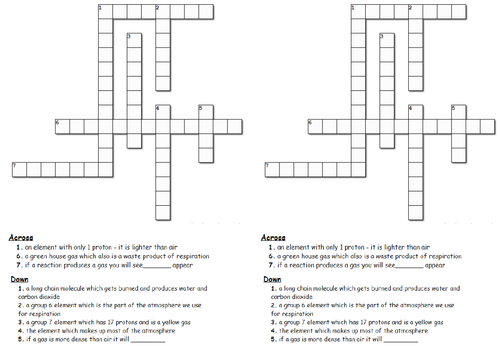 A starter crossword getting students thinking about the elements which will be looked at. Answers on powerpoint. A powerpoint which goes through all of the tests with practical ideas for two of them. A worksheet where students must label the diagrams to explain what is going on with each test. Answers on powerpoint

Lesson looking at how concentration affects the rate of reactions. this includes work and guidance on preforming the required sodium thiosulfate practical

This is the lesson on identifying frequency and amplitude in waveforms from my sound and light module. If you like this lesson consider looking at the whole scheme. The lesson looks at drawing waveforms, examples, how to identify the frequency and amplitude and how it relates to hearing. Full scheme found here https://www.tes.com/teaching-resource/ks3-sound-and-light-full-scheme-of-work-resources-12263056