102Uploads
30k+Views
20k+Downloads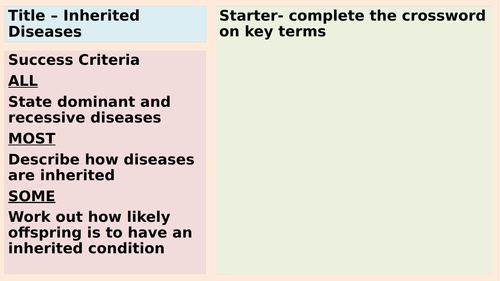 A powerpoint looking at two inherited disorders and how the can be carried through families. Includes a worksheet where students must answer questions based on a family tree genetic diagram, answers on the powerpoint. It also contains a crossword starter to get students thinking about the key words they will have seen before to help them. Answers also on powerpoint.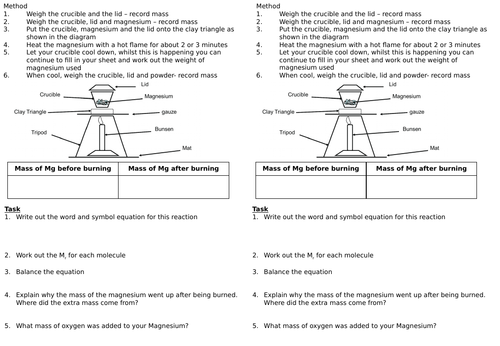 Lesson on conservation of mass and some balancing work. Includes a practical sheet for the burning magnesium with oxygen experiment where students work out the change in mass due to added oxygen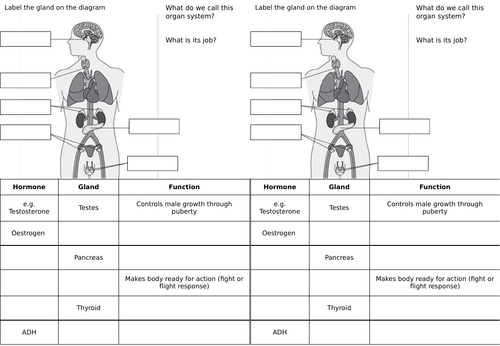 Powerpoint exploring the key hormones needed for this topic. It looks at which organs/glands produce them and what their function is. Included is a card sort acitivty for the hormones, site of production and function as well as a labelling acitivty.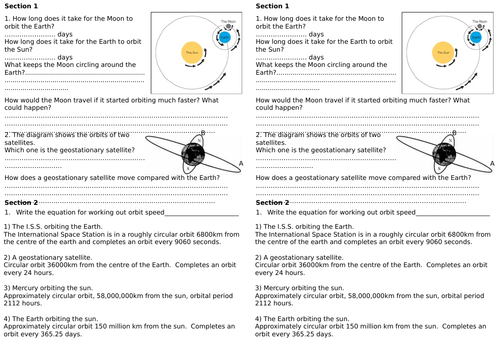 A lesson looking at how orbits are maintained and examples of different types of orbit. Suitable for KS3 or low ability KS4.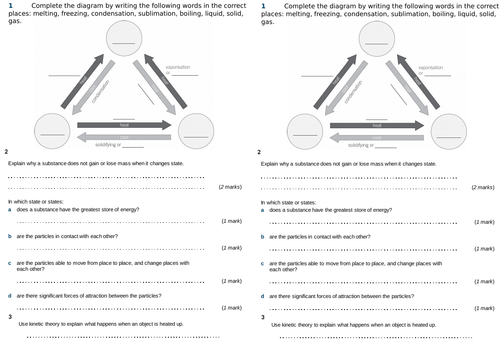 A lesson which covers states of matter and identifying changes of state. It includes worksheets and practical where students must identify the melting point of Stearic Acid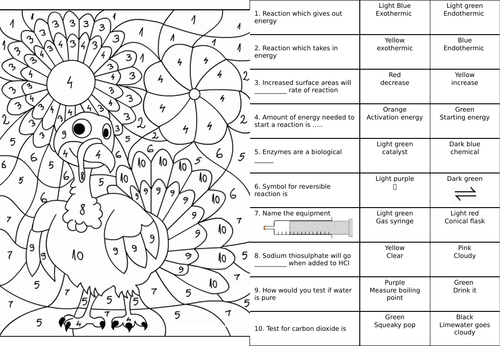 Revision activity for a more low ability GCSE group - colour by numbers based on questions from the rates of reaction module of aqa GCSE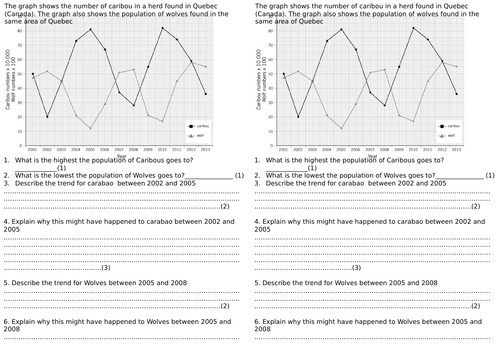 AQA work interdependence in species. Including powerpoint and worksheet with data interpretation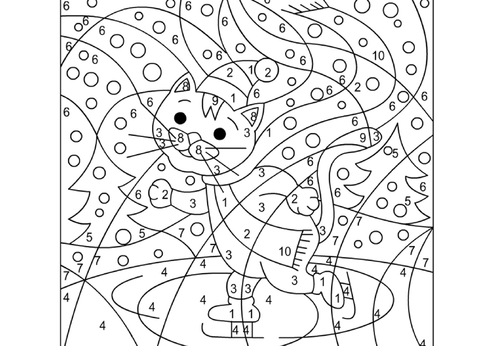 a selection of colour by numbers for science and end of the year. Asks questions which students in the year groups are likely to have come across.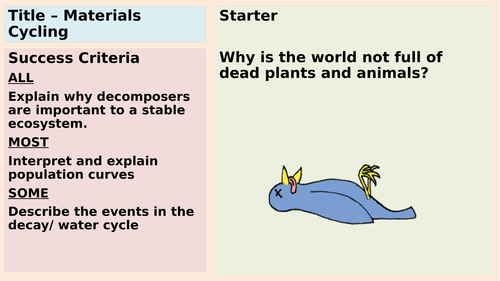 Lesson for AQA ecology on how materials are recycled - talks about types of material cycling and how detritivores and decomposers play a role. Includes tasks and questions throughout the presentation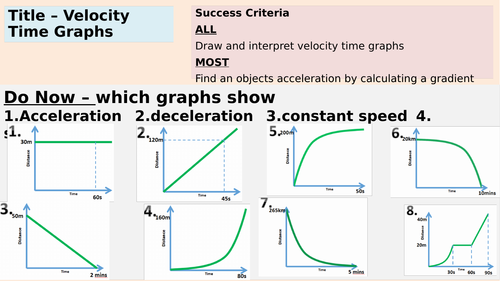 Presentation which explains how to work out acceleration and distance from velocity time graphs, both with constant acceleration and non constant acceleration worksheet contains questions asking students to use this knowledge to work out acceleration and various points. Answers on powerpoint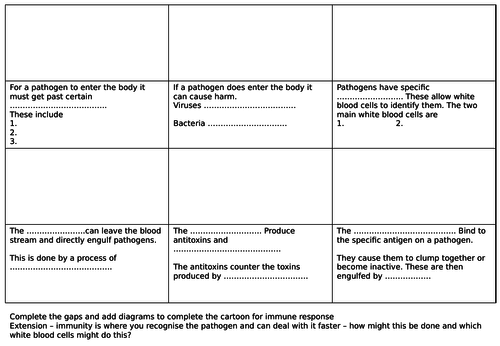 Lesson on the different types of white blood cells and how they contribute to immune response Includes, wordfill cartoon strip task and phagocytosis mini sheet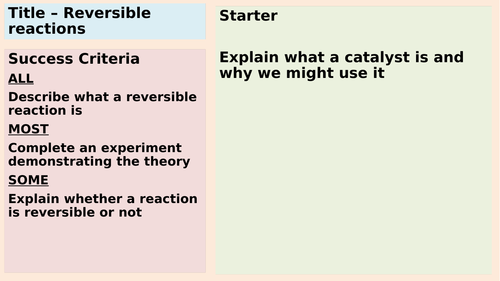 A lesson looking at reversible reactions - leads onto dynamic equilibrium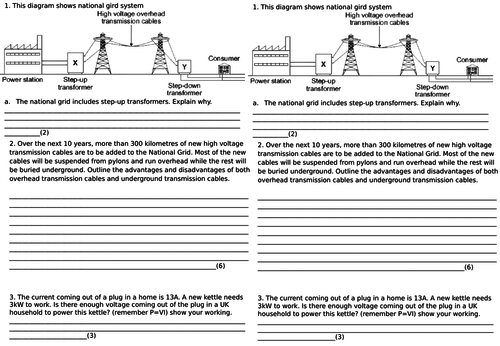 A lesson on the national grid set up. Includes card sort for each part, an explanation for why transformers are important and a comparison of overhead vs underground cables. Includes exam questions with answers on powerpoint to go through with students. Leads into lesson on assessing power stations and demand across the grid.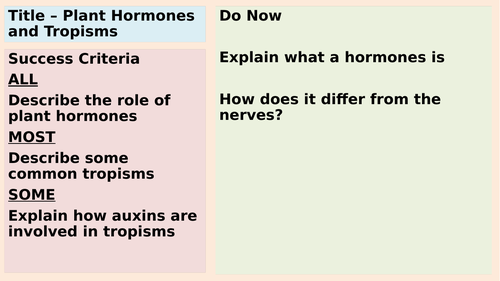 A lesson which looks at Trophic responses in plants and how auxins are used to control phototropism and geotropism. Includes activities and detail on how this works.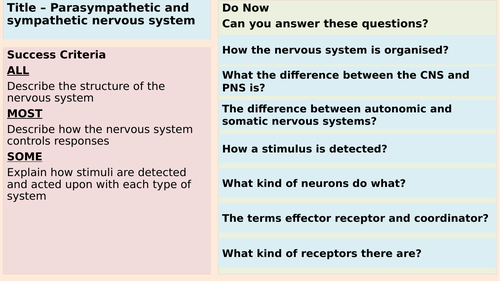 A lesson for AQA Applied Science Module 4 looking at the fight or flight response and the rest and digest response. The two are compared.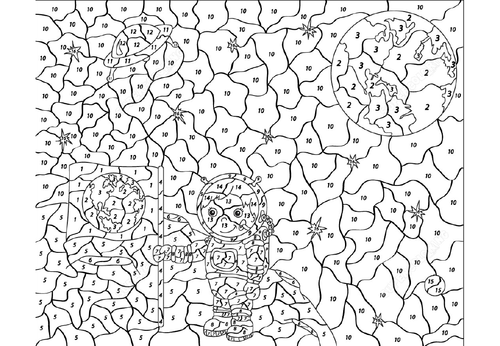 Colour by numbers sheet in which students must answer questions based on the electricity module for Physics to get correct colour. Suitable for lower ability groups.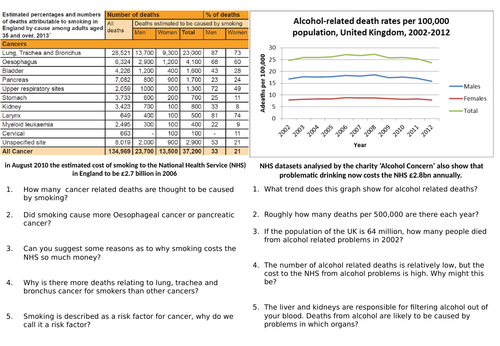 Two Lessons on non communicable disease, with data interpretation task about different types of cancer as an example of a non communicable disease. Can mix and match these activities and lesson powerpoint.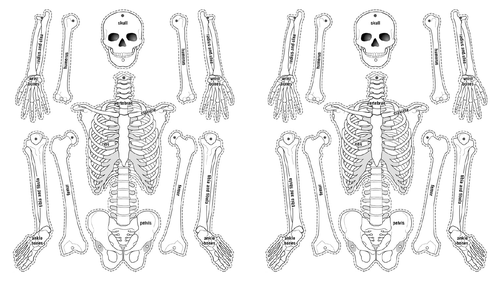 Lesson looking at the structure and function of bones and the structure and function of the skeleton. The cut out skeleton worksheet is not mine and comes from a pre-made resource but I have added it here for ease of access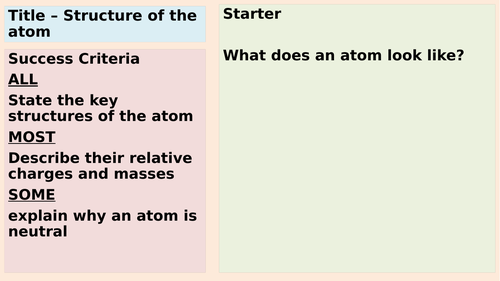 A lesson looking at the structure of the atom, each sub atomic particle, what the atomic number and mass number refer to and how we can tell the number of each sub atomic particle. It has been split into two lesson but could be condensed to one by taking some activities out. It is used mainly for the radioactivity work for AQA GCSE Physics but would also work for Chemistry (The Periodic Table)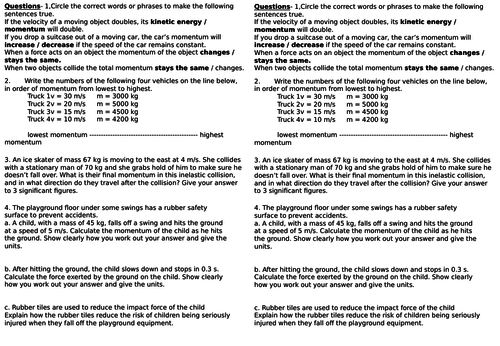 This would be suitable for AQA GCSE work on Momentum. It includes some examples of momentum and calculations on a worksheet to work through. Answers to worksheet on powerpoint.