13Uploads
103Views
9Downloads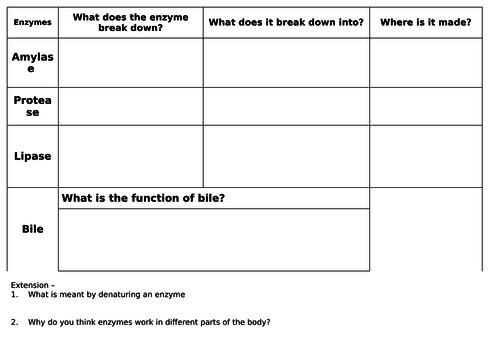 Less with info hunt on different enzymes in digestion. Includes some starter information about reactions with enzymes. Also follow up on digestive system.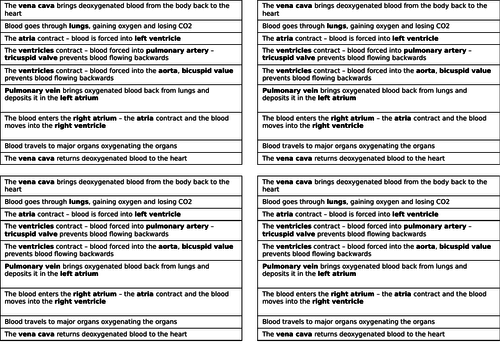 Lesson on how blood mvoes through the heart and the body. Look at types of blood vessel additonally. Task requiring students to label the parts of the heart and rearrange the statements about blood flow into the correct order. Exam questions about risks to heart disease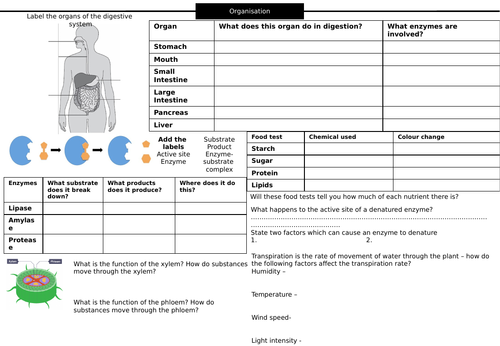 Revision Sheets for AQA Organisation module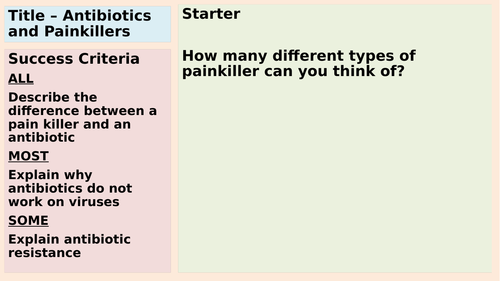 Lesson on differences between antibiotics and painkillers with a small section on antibiotic resistance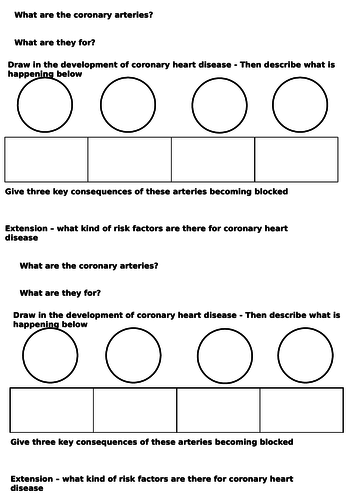 Two lessons worth on how coronary heart disease builds up. Followed by a lesson on how to prevent coronary heart disease. Exam questions added to finish.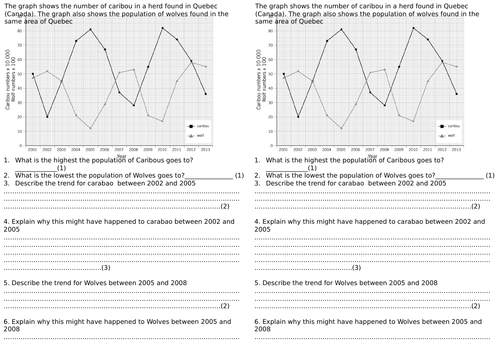 AQA work interdependence in species. Including powerpoint and worksheet with data interpretation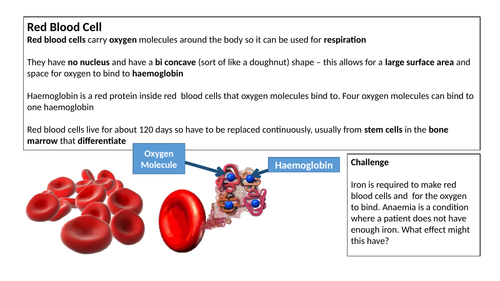 Powerpoint about Blood and Blood vessels with detailed info hunt task with plenty of challenge tasks for higher ability students.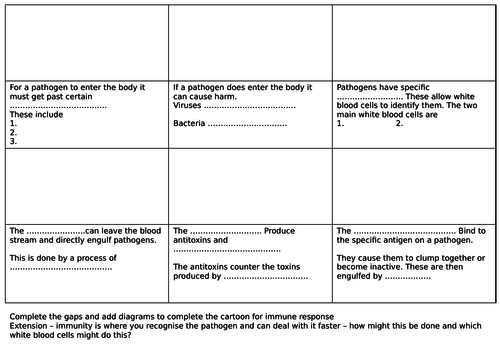 Lesson on the different types of white blood cells and how they contribute to immune response Includes, wordfill cartoon strip task and phagocytosis mini sheet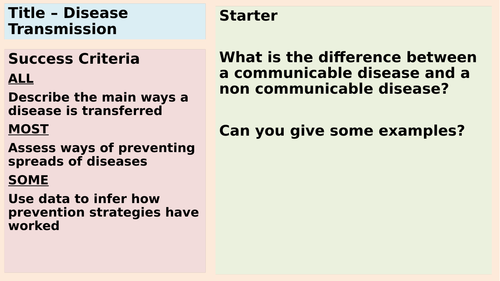 Lesson on types of pathogen transfer and info hunt lesson on the types of pathogen.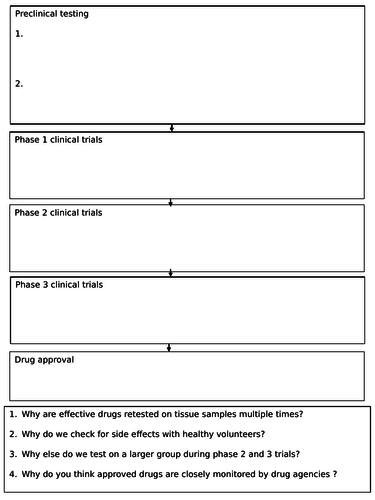 Lesson on stages of drug development and why they need to be trialled Includes card sort activity for the stages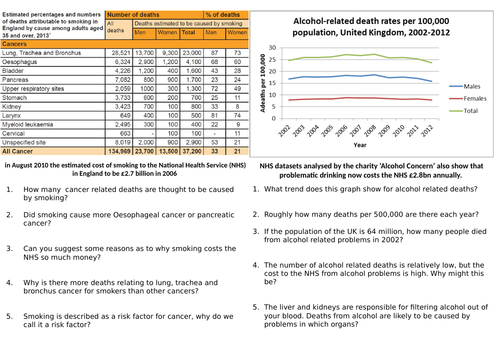 Lesson on non communicable disease, with data interpretation task about different types of cancer as an example of a non communicable disease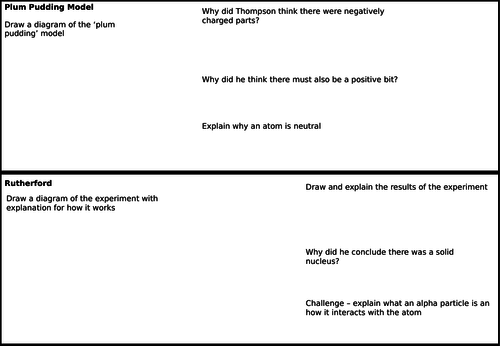 Depending on emphasis this can be used both for Chemistry (Periodic table) or Physics (particle model of matter) It gives an explanation of each of the stages and worksheet to accompany

Three lessons on the heart, including how blood flows, the vessels and diseases affecting the heart. All with accompanying activities