Clickschool's Shop
Resources for KS3 and GCSE Computer Science and ICT
168Uploads
230k+Views
107k+Downloads
Resources for KS3 and GCSE Computer Science and ICT

Study resources for OCR Computer Science - the complete set! Over 150 pages, tailored to this GCSE course: 1.1 System Architecture 1.2 Memory 1.3 Storage 1.4 Wired and wireless networks 1.5 Network topologies, protocols and layers 1.6 System Security 1.7 Systems software 1.8 Ethical, legal, cultural and environmental concerns 2.1 Algorithms 2.2 Programming technique 2.3 Producing robust programs 2.4 Computational Logic 2.5 Translators and facilities of languages 2.6 Data representation +Handy revision section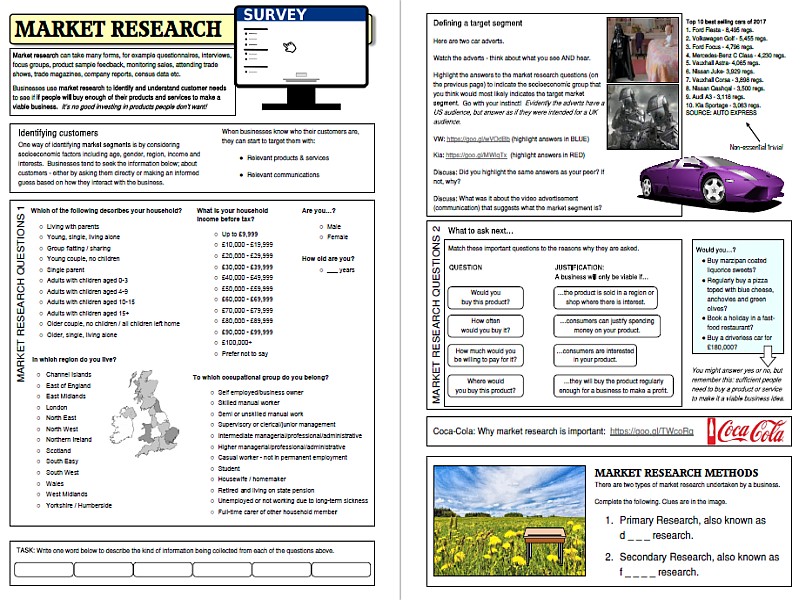 2.1.1 The Role of Marketing: What marketing involves, what is a market, why the customer is king, adding value, how the marketing department works with other departments. Reflecting on your own purchase. (1 page) 2.1.2 The purpose of market research: Defining a market segment - looking at this in relation to car advertisements. The importance of asking the right questions. Introduces primary and secondary research in name only. (2 pages)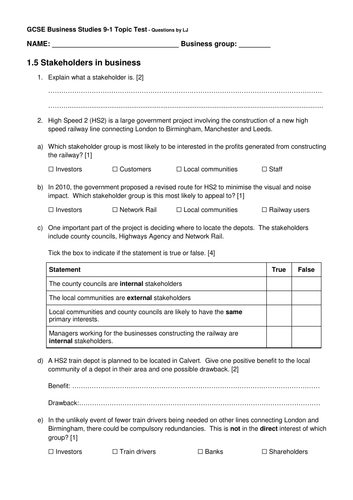 Editable 23 mark paper (and answers) to test student knowledge of stakeholders. Questions are based around High Speed 2, British Telecom and ASOS.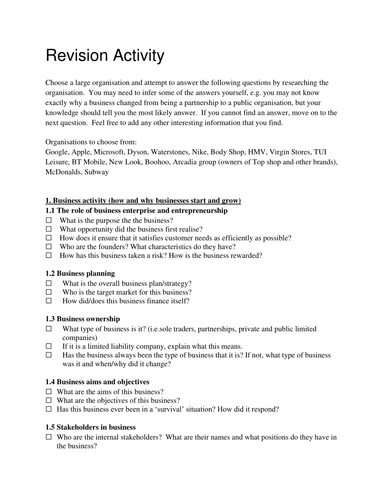 "Choose a large organisation and attempt to answer the following questions by researching the organisation. You may need to infer some of the answers yourself, e.g. you may not know exactly why a business changed from being a partnership to a public organisation, but your knowledge should tell you the most likely answer. If you cannot find an answer, move on to the next question. Feel free to add any other interesting information that you find. Organisations to choose from: Google, Apple, Microsoft, Dyson, Waterstones, Nike, Body Shop, HMV, Virgin Stores, TUI Leisure, BT Mobile, New Look, Boohoo, Arcadia group (owners of Top shop and other brands), McDonalds, Subway"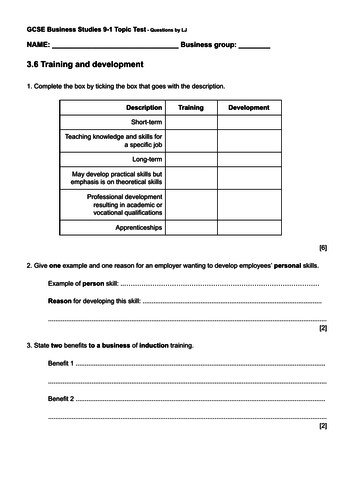 OCR Business Studies 3.6 Training and Development Topic Test and Answers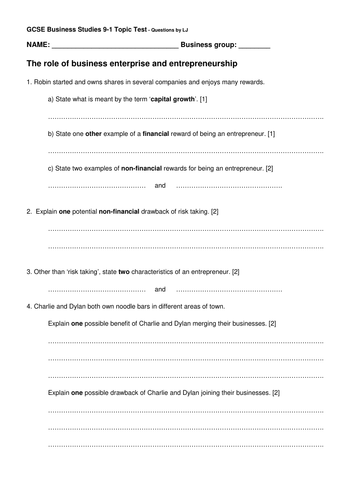 6 questions, 20 marks. A range of 'state', 'explain' and 'evaluate' questions.

Presentations and help sheets about creating a questionnaire for a theatre wanting to attract a younger audience. Based around using Word and Excel.

3 worksheets, 4 pages in total Knowledge and a variety of questions including word jumbles, short answer, multiple-choice, fill in the gaps. References to actual or fictional businesses.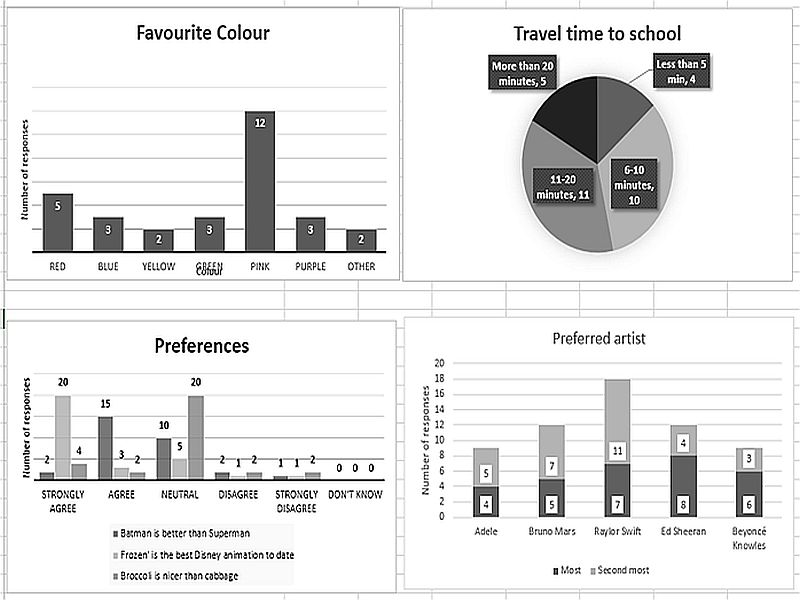 Charts for Business: Constructing black & white printer friendly charts for business studies Implemented using Microsoft Office 2013 A worksheet (8 pages) instructs students how to make well formatted graphs, suitable for printing. Covering bar/column/stack charts (with multiple series) and pie chart.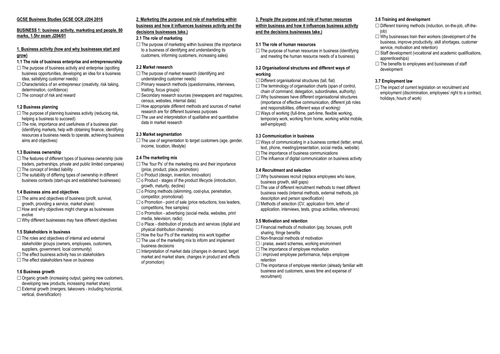 Course objectives condensed to 2 pages of A4 for easy reference and revision.