Outstanding History
Ready to use and fully resourced History lessons.
63Uploads
846Views
119Downloads
Ready to use and fully resourced History lessons.
Very simple but spices up source analysis skills. Students create their die from the template and throw - when the die lands they have to ask the person next to them the question which is face up.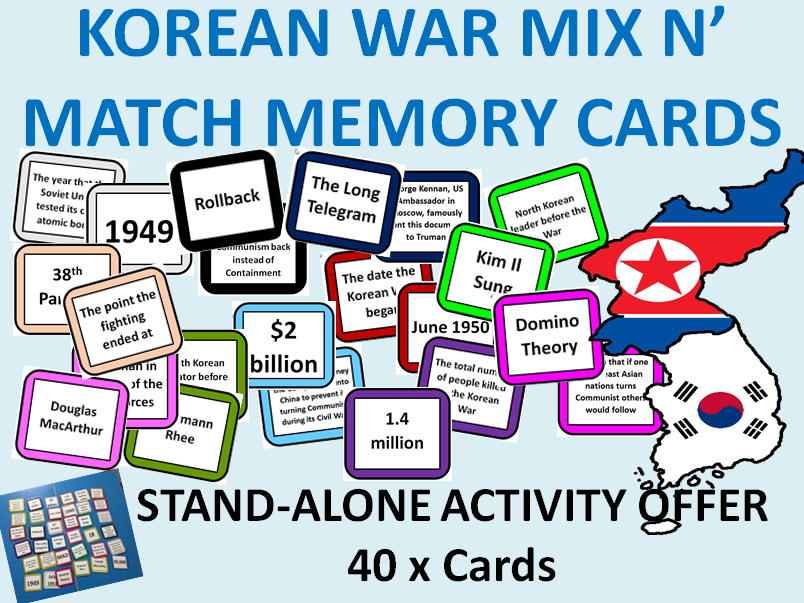 This activity works really well as a starter to introduce the topic or indeed as a plenary to test student knowledge and understanding. Its very simple. Just print out and laminate the cards and place them upside down. Students have to choose any two and read them aloud. Once they spot a colour-coordinated pair (a question and an answer) they score one point. My students really love the simple activity and it really boosts their precision in historical subject knowledge. I hope you enjoy it as much as I do.
In this lesson students read through a really detailed set of background notes before completing a colour-coded hexagonal card sort to show both factors and links. Please watch the video attached to see how my students use these materials to help them master the key question. I hope your students get as much out of this lesson as I know mine do. And if you enjoyed this free resource feel free to browse through my shop where I have loads more lessons for you to download!
This works really well as a quick starter or plenary activity. Students complete a questionnaire about Roman inventions and how recently they have used them. From this they achieve a score (out of 66) and are asked to stand up when their score bracket is read aloud. A fun way to introduce the concept of why the Romans are so significant.
This is a great little starter activity when teaching castle design. Students divide themselves into three teams - research, design, and construction. Then using only scotch tape, scissors, and a tablet/computer or textbook, they need to design their own castle using the labels provided. Works especially well when accompanied by Mission Impossible music! I hope you enjoy using this resource as my students do. And if you like this free resource why not check out my shop for more goodies?
This thirty four-page pack is the incredibly detailed and complete set of notes I have written for my students. It is basically an entire course on Why do events in the Gulf Matter? in one pack! Suitable for G.C.S.E, AP, A Level, and I.B. students. Notes are broken down into the following sections: How did Saddam Hussein rise to power in Iraq? What was the nature of Saddam Hussein's rule in Iraq? Why was there a revolution in Iran? What were the causes of the Iran-Iraq War? What were the consequences of the Iran-Iraq War? Why did the First Gulf War take place? I am confident you will love this resource because there is nothing on the Internet which I have found which offers the same level of breadth and detail on this topic.
In this lesson students read background information on the fall of Singapore in the Second World War before completing an extremely detailed card sort activity (26 cards) to help them decide on the key reasons Yamashita's Japanese army defeated that of Percival. The card sort itself is incredibly detailed and was drawn up during my time working and researching in Singapore and has been broken down into colour coordinated factors (Percival's mistakes, Japanese strengths, British high command decisions, technological shortcomings, and issues with British troops) to promote a structured and factor-led student approach. This activity helps students scaffold historical responses and prepares them well for extended written analysis in a follow up piece of work. It is one of my favourite lessons and I hope your students enjoy it just as much as mine do.
Boost your teaching with this 4-part lesson plan. It will help refine existing skills, ensure pace to every lesson, and enable you to take into account a variety of different needs in order to facilitate accelerated learning in your classroom. Yes, you too will have a cunning plan!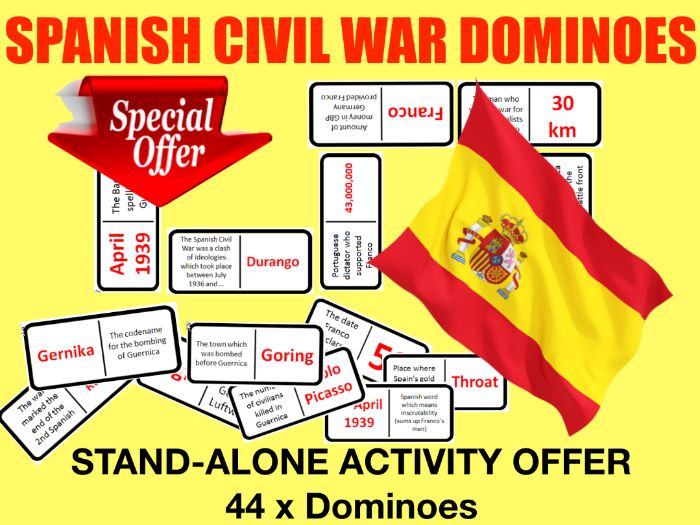 My students love playing this to introduce or recap subject knowledge. Simply cut out and laminate the forty-two dominoes and ask students to match the question up with the correct answer. I hope your students enjoy the activity as much as mine do. Works really well as a starter, plenary or stand-alone activity.
Students work their way through the background knowledge before taking a what-would-you-do style quiz. Each question focuses on a different stage in the crisis and students are given three options to choose from. Afterwards students add up their tally and are grouped into brackets to show what kind of President they would have made. My students really enjoy this activity, especially as a starter to the Cuban Missile Crisis - I hope yours do also.
My students love finding these in their books! Not only are they prettier than my messy handwriting but they make marking much faster and more precise. Each of the twenty seven statements is based specifically upon common skills and targets from the curriculum and they can be personalised further if needed. Simply print off on sticky label paper et voila. They look impressive and work superbly well for the busy teacher who wants to fine tune their AFL.
In this lesson students read through detailed background knowledge before completing a card sort activity to explain both the terrible aspects of the conflict as well as some of the more positive elements. This is a great lesson because the level of depth and detail acquired is top notch and because it offers students the opportunity to review two sides of an argument. It leads in really nicely to a piece of written or assessed work and I hope your students get as much from it as mine always do. The lesson includes two copies of a 25-piece evidence sort, one of which is colour-coded for students who require additional support.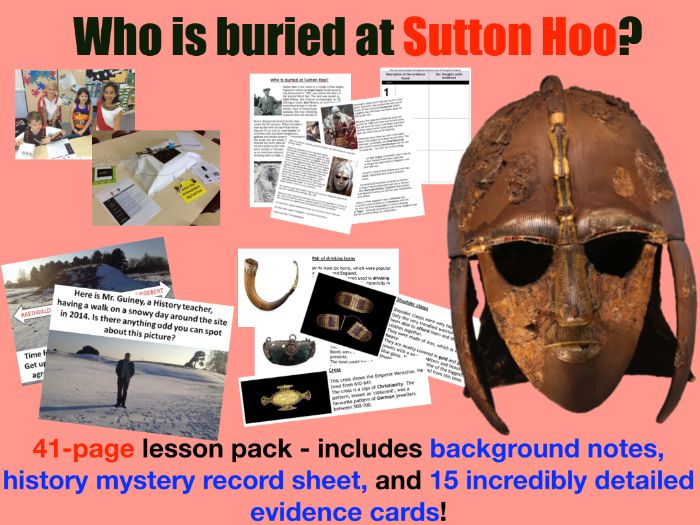 Includes background notes, history mystery record sheet, and 15 evidence cards.
Students read up on background information before being divided into research groups. In this 23 page pack students research either 1) architecture, military & religion, 2) Government, public health, & women, and 3) Roads, slavery & leisure. The packs are really detailed and encourage students to make links and to decide to what extent Ancient Rome can be considered civilised. Students use the information to create presentations which they deliver to the class. As you can see from the pictures this is a project my students love and which really hones their historical skills. I know your students will love it also.
I've designed this lesson as a History mystery to get your students to really engage with evidence handling and to think like Historians. I am confident that the level of detail and precision in my resources is much stronger than you will find elsewhere (because of the amount of pride I take in my own historical research). During this series of activities students read through background information before siphoning through 16 detailed evidence cards about Suffragette activity in the horse race known as the 1913 Epsom Derby. The class then complete a History mystery grid based on their findings. I hope you enjoy this lesson as much as my students do! It is an excellent lesson in helping students comb through evidence to form historical interpretations.
This is one of my most popular lesson activities. Students read detailed background knowledge before completing a hexagonal card sort to divide reasons up into belief systems, technology, geography and economics. Here students will make links between their factors to create a visual map which they can use for an extended piece of written analysis. I am especially proud of the level of precision and detail in the historical content here. The eighteen cards are broken down and color coordinated for differentiation purposes. I really hope you enjoy this activity and that your students get as much from it as mine do. Please watch the video for a quick feel of how this task works.
After reading through the background information students sift through the 21 evidence cards provided to create columns which show how skill, luck, mistakes, and technology explain the outcome of the Battle of Hastings. This is an ideal task to help scaffold student responses to a piece of extended written work or timed assessment. Cards are colour-coded for differentiation.
Students are given character cards, some pro and some anti dropping the bomb ranging from Einstein and Churchill to Hirihito and Stalin. In groups each side then works through 36 cards which are teeming with precisely selected historical detail, some of which support the dropping of the A-bomb and some of which argue against it. This activity prepares students exceptionally well for a debate about one of the most keenly argued historical topics - the dropping of the atomic bombs - and can also be used to help students structure an extended written response to this question. The cards are colour coded for students who require additional differentiation. This is one of my best lessons year on year and I hope it gets your students talking, evaluating, and arguing - especially in this nuclear world which we live in today.
Students are given one of the 26 different character cards ranging from Kaiser Wilhelm to Gavrilo Princip to lesser known players such as Leopold Lojka. Once students have got to know their character they then get into teams of fellow countrymen and attempt to find evidence to answer the question as to why the war began. There are 31 pieces of evidence for them to sift through, all greatly detailed and colour-coded for differentiation. This is one of the lessons I'm proudest of and it always leads to powerful debate (such as from those students pictured - they have placed the evidence around their tabards!) and empowers students with extremely high levels of subject knowledge from which to begin extended written responses to one of the biggest questions in History. I hope you enjoy it as much as my students do.
I designed this lesson to encourage my students to be reflective Historians capable of textured debate. Students divide 39 pieces of evidence (textual and photographic) into columns which suggest the leader of Charlie Company during the My Lai massacre in Vietnam was a war criminal or a scapegoat. The cards are colour-coordinated to allow for differentiation and provide the perfect scaffold for a debate or piece of exended written analysis. This is a hard-hitting lesson which always provokes outstanding levels of historical reasoning and debate but please be aware many of the images and text are graphic in content and should be taught to students with the emotional tools to deal with sensitive issues. Students will learn about the death of Ron Weber, the 'and babies?' photograph, Captain Medina's role, and the 'black blouse girl' and much more. My hope in sharing this resource is that more students will learn about and learn from the heartbreaking tragedy which took place in My Lai.
Includes detailed 4 page set of notes, starter activity, question pack, and exit ticket plenary.