479Uploads
1036k+Views
477k+Downloads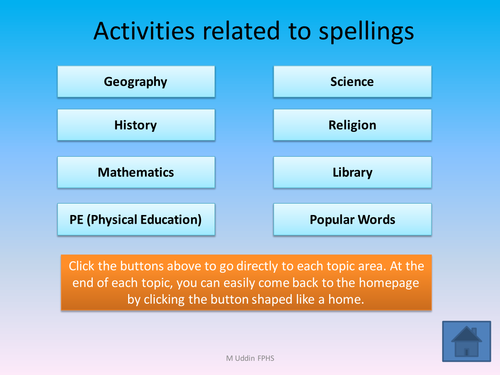 The spelling booklet has now evolved. If you have used my previous resource, your pupils should now have some skills in memorising spellings. They can be used during form time/registration, to fit in across the curriculum This resource contains: word lists ready to be photocopied, some hints to memorise tricky spellings, plenary activities, interactive games for each word list, cloze exercises to show PROGRESS for Ofsted *Please note when you open the powerpoint there will be music/noise for a few seconds- it's the macros.Macros must be enabled to use the games.*

Ideal for pupils to vote on which pupil matches the award. Possibly only suitable for teachers who have a good relationship with their group.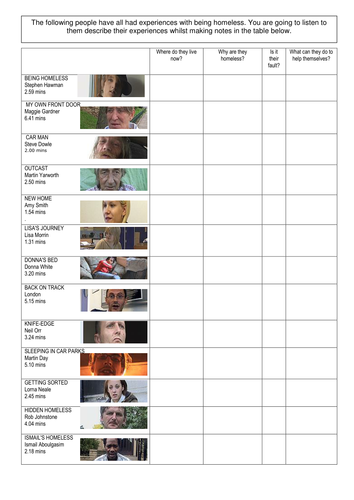 To be used with the video clips from the BBC Video Nation area: E.g. http://www.bbc.co.uk/videonation/articles/s/stoke_nohome.shtml Pupils watch each film, using the table to make notes about people who have been made homeless under a range of circumstances. Pupils then complete a group activity where they choose which person deserves a home. Can be developed into a role play, etc. Suitable for charity work, after assemblies, PSHE, citizenship, English (Stone Cold)... all sorts really. :)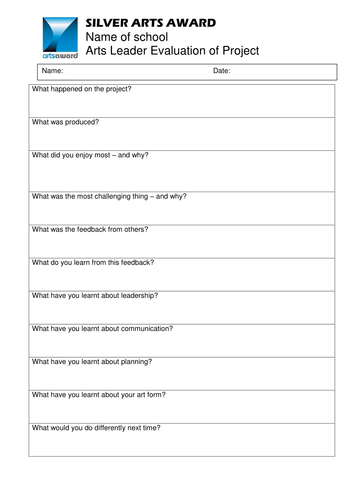 A template used by my pupils to help them to begin reflecting on their project related to gaining the Silver Arts qualification.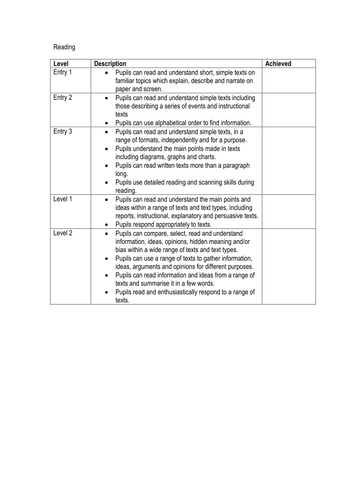 Useful for pupils and teachers to assess functional skills.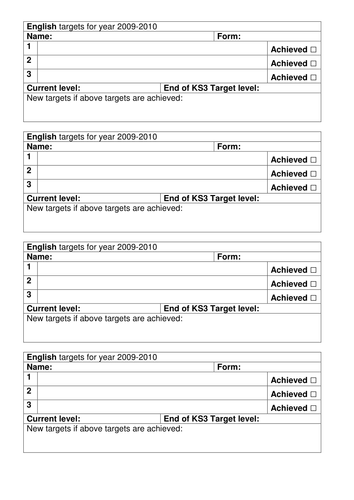 Students write their own targets and use them each time they produce a piece of work

Pupils can use this in their evidence file as a starting point for the Arts Award.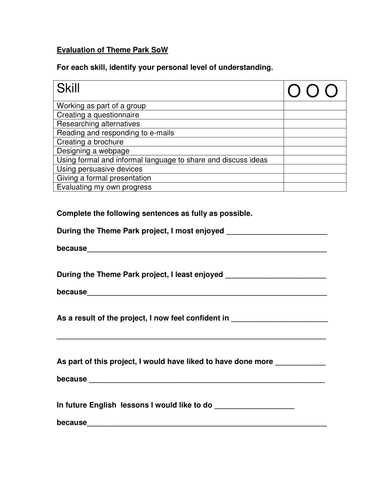 Initially used with the Functional Skills project, pupils can also use this for my theme park scheme uploaded onto the TES. Useful for teachers and planning.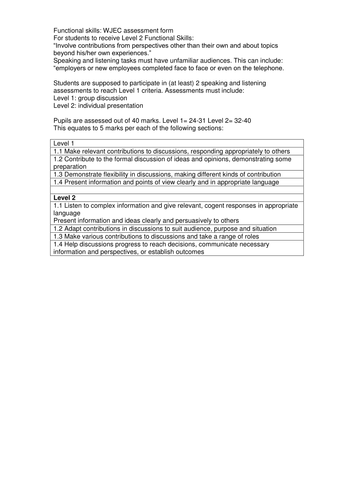 requirements for pupils and what teachers need to do to gain level 1 and level in Functional Skills.

Of learning and of the topic. Pupils have to say what things they have completed and what they have enjoyed. Can be adapted for any topic.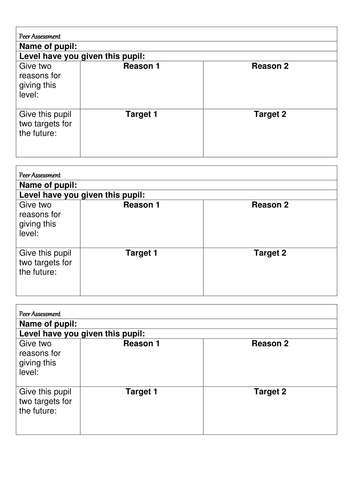 any subject can use. Great to use around the time of those coursework deadlines... when marking becomes less of a priority!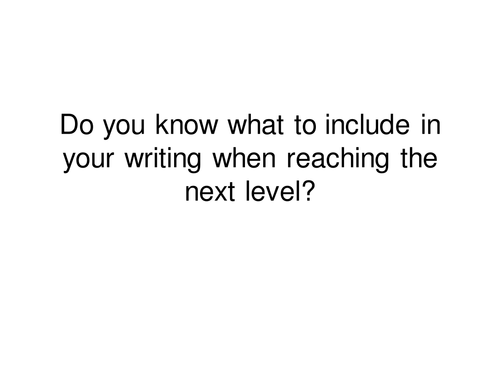 Pupils identify the level of each skill in English. I stick levels around the room and get pupils to walk to the corresponding area.

in English or any other subject of your choice. Just place your special coloured paper in the printer, copy and paste and hey presto!

I put these up around the room and using matching backing paper on pupils' work so they know what levels they are.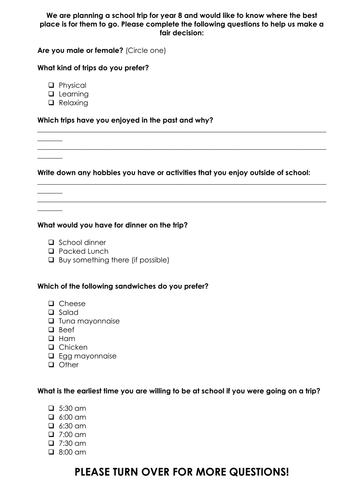 Useful for any form of research in a range of lessons.