32Uploads
6k+Views
397Downloads Assembly presentation on the importance of having good attendance. So far downloaded over 30 times. The assembly covers how attainment changes with good attendance, and includes some real examples. The assemble makes clear links between attendance and attainment/success; including recent DfE Data. Links to how attendance can impact upon students future choices is also covered. Runs through what percentage attendance really means; including examples of how many days absence each would involve. Ideal for use in Secondary school; but could easily be adapted.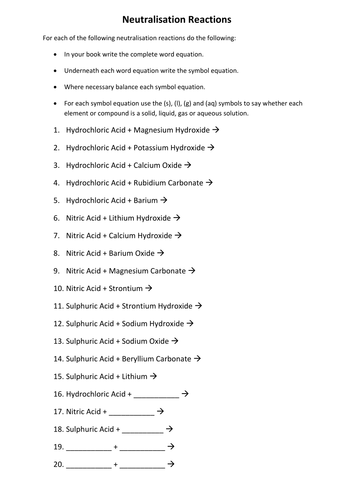 A work sheet that requires students to complete word equations and then write the balanced symbol equations.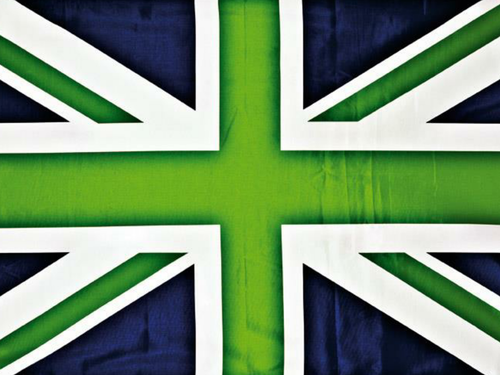 An assembly covering the topic of sustainability appropriate for any assembly; but geared toward Green Britain Day and reducing energy consumption in the home.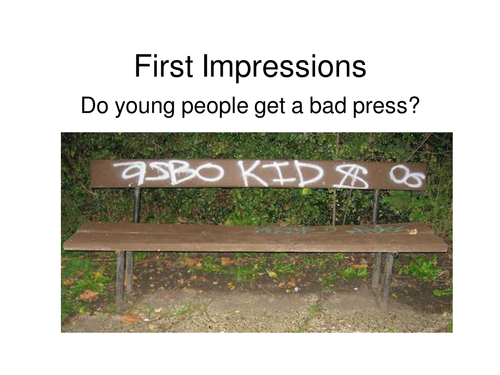 A presentation that can be used either in assembly or form time covering the topic of first impressions. Covered in the presentation are the perceptions of adults and young people along with advice on how to make a good first impression.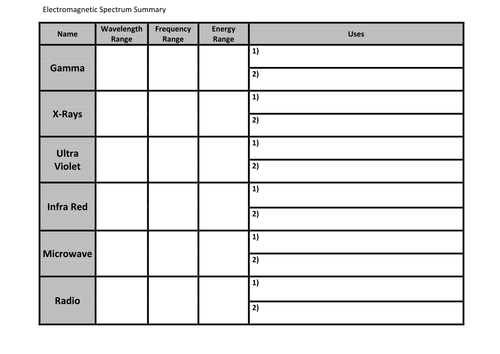 A worksheet that can be used by students to summarise the EM Spectrum. Including space for Wavelength, Frequency, Energy and Uses. Stuck for something to do with your class or form in the lead up to the Christmas holidays? Then this resource might be just what you've been looking for. It is an ideal resource for any lesson or tutor period. Ideally suited to secondary school (11-18). The quiz contains 130 questions and covers a variety of topics including: In the News-Questions from the news from 2017 and 2018. Music-Questions from the world of music. Sport-Questions of Sport. Celebrity-Questions and gossip from the celebrity realm. Celebrities before they were famous-Name the celebrity from the photo. Movies-Questions from Tinsel town. General Knowledge-Questions covering general knowledge. Movie Posters-Name the film from an image of the poster. Capital Cities-Name the capital city with photo clues. Footballers before they were famous World Cup Winners Trivia Christmas The quiz can be conducted in teams or as individuals. Each round contains 10 questions many of which have visual clues or multiple choice answers. An answer sheet is provided to allow individuals/teams to record their answers. There is an answer section at the end of the quiz and a tiebreaker question should it be needed. Please leave a review and feedback.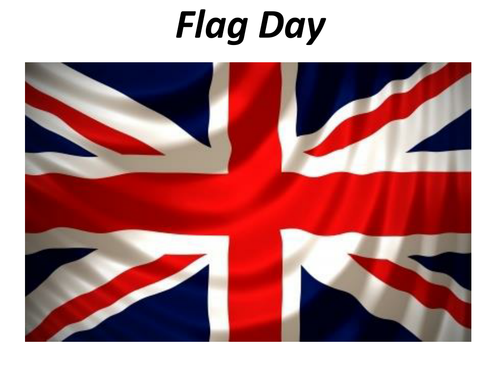 An assembly covering the topic of "Flag Day" appropriate for any assembly; but geared toward International Flag Day.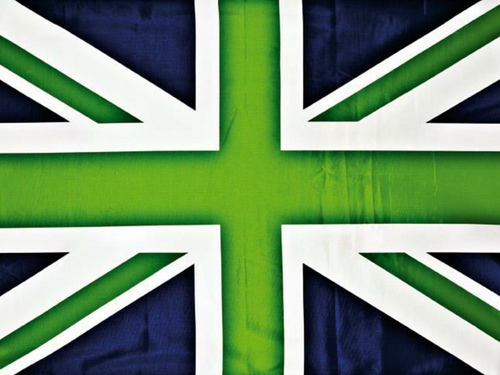 An assembly covering the topic of sustainability appropriate for any assembly; but geared toward Green Britain Day and reducing energy consumption in the home.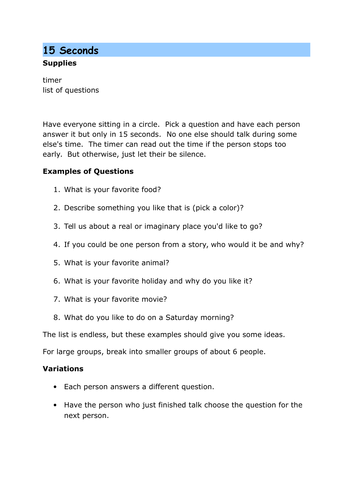 17 Team Work Games that can be used to enable students to get to know students better. Ideal for form time.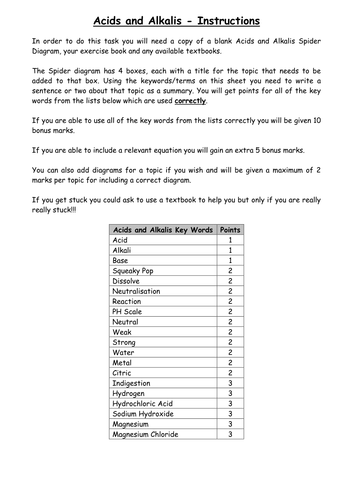 A revision activity that enables students to consolidate their understanding of Acids and Bases. Students follow instructions as a guide to completing a separate spider diagram with marks being allocated according to a set criteria.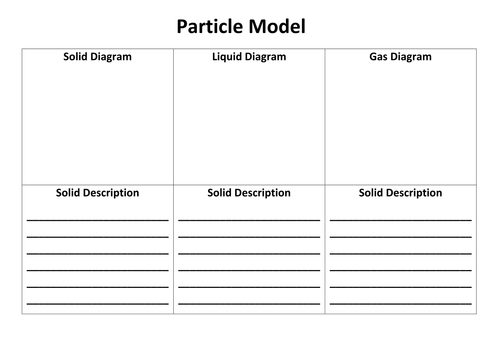 A simple activity that allows students to share their understanding of the Particle Model and how it applies to solids, liquids and gases. Periodic Table Wall Display to accompany a classroom copy of a periodic table.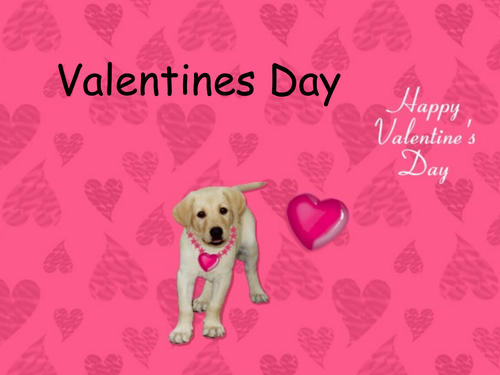 Valentines day assembly that covers the history of Valentines day and customs followed.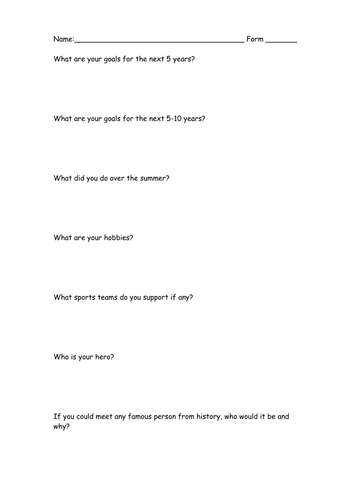 An activity mainly suitable for form time that enables students to introduce themselves to both their teacher and other students.