Ellsbells' Shop
GCSE English Teacher Feel free to check out my twitter- I post free resources on there using DropBox @miss_gilhooley
11Uploads
4k+Views
2k+Downloads
GCSE English Teacher Feel free to check out my twitter- I post free resources on there using DropBox @miss_gilhooley
Reading display on graphic novels and comic books. Made for a computer science classroom orginally so has space for students to create their own comic strips on their digital media unit.
Harry Potter inspired English classroom display. Explains language features, structural features and sentence forms using Harry Potter references.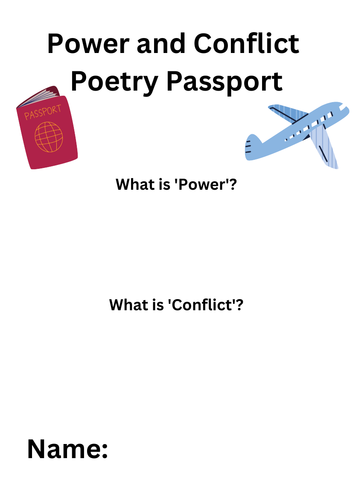 A revision resource for students studying AQA GCSE English Lit Poetry
A display of the 15 poems in the Power and Conflict anthology for AQA GCSE. Contains a quotation per poem. Excellent for putting at the back of the classroom to help prompt students (and you!) to remember all 15!
Write like a critic display for GCSE English Language. Includes traced images of Shakespeare, Dickens, Macbeth, The Inspector and Scrooge. A bit fiddley to put together but worth it!
A display used to show students' work. Inspired by the quote "the more than you read, the more that you know, the more that you learn, the more places you will do', the display has road signs to different places in literary texts. Students' work is put around the road signs.
A leavers' tag for GCSE students. Plays on the plot of different texts studied at GCSE: Macbeth, AIC, ACC and Power and Conflict Poetry.