28Uploads
1k+Views
315Downloads

A unit of work I have used with my 12-13 year olds. There are 2 powerpoint presentations and a workbook. Some slides and worksheets have been inserted which i have donwloaded from resources here. The majority is my own work. Feel free to change it to suit your needs

Booklet with notes, worksheets and suggested demonstrations and practicals.

Original ArtWork Poster showing how photosynthesis and respiration are linked

A Booklet for students about photosynthesis. Includes links to respiration and limiting factors, two practical investigations and revision questions.

A close look at how adding or removing energy affects a substance's particle arrangement

This is a booklet with worksheets i have put together, made up of lots of resources i have downloaded (from here) and adapted and other stuff which is original from me!

Three posters for the classroom or notes of photosynthesis, respiration and the structure of a leaf. These are original illustrations.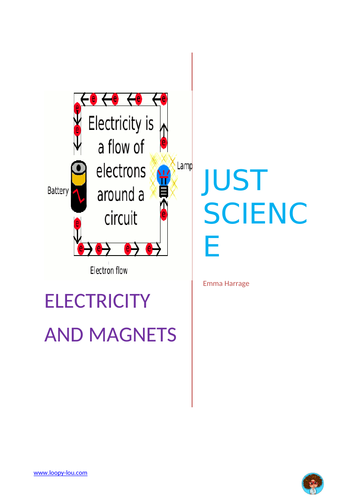 Static electricity and an Introduction to series and parallel circuits

A book for pupils to work through showing them how to write methods, variables, a hypothesis and an aim.

Booklet for pupils covering results, graphing, analysis and drawing conclusions

From the aim all the way too the conclusion, a complete set of booklets for students to work through. Includes practical investigations and worksheets.

Static electricity presentation - includes some fun animations and music - my kiddies loved it!