4Uploads
162Views
121Downloads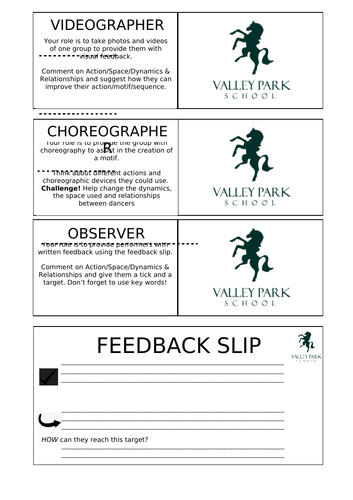 There are three different roles that you can use to create these lanyards. Videographer Choreographer Observer Additionally, there is a 'feedback slip' where by a 'tick ' and a 'target' is used. This is essentially what went well and even better if, however using the school's terminology. Feel free to adapt these as you please!

QR Codes with accompanying sheets to encourage pupils to learn key teaching points for the different techniques in Table Tennis.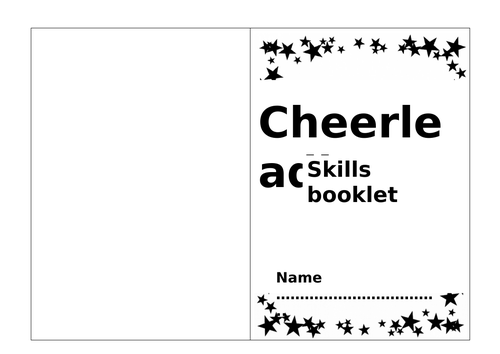 A booklet for all skills at Level 1 in Cheerleading for use either in lessons or in extra curricular clubs. The booklet provides acknowledgement for those that have attempted skills, and those who continue to complete and master skills. Can be adapted for all levels.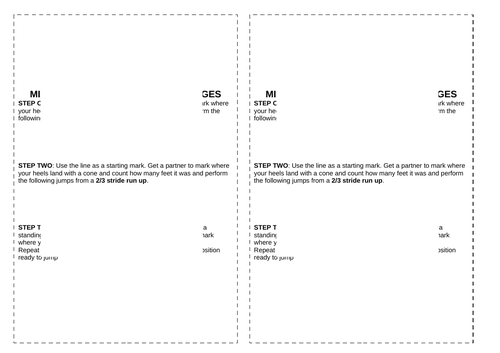 Long Jump Challenges - Year 7 pupils in pairs work through tasks based on understanding of the best way to jump. This can be completed indoors/outdoors/ into a pit and use of cones shows progression throughout. (Change name on Microsoft Word)