Drama Specialist One Stop Shop
Specialist Drama, Performing Arts and Media resources from an experienced Head of Department
31Uploads
7k+Views
5k+Downloads
Specialist Drama, Performing Arts and Media resources from an experienced Head of Department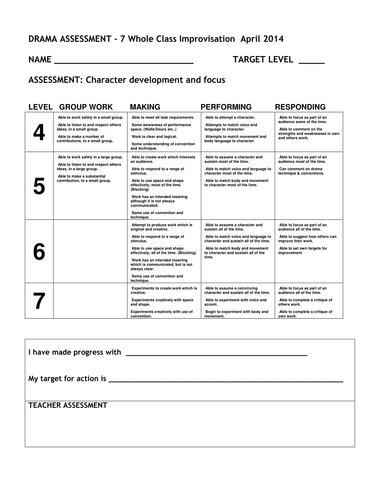 KS3 SoW which uses the Greek tale of Jason and the Argonauts to look at whole class improvisation and basic drama skills.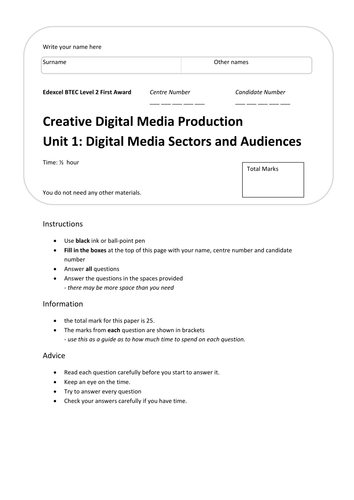 A 25 mark mock exam using past paper questions, all focused on theory. Mark scheme attached.
A simplistic course overview for students and a handout for the Parents to advertise the course. BTEC Technical 2016 Performing Arts
A simplistic course overview for students and a handout for the Parents to advertise the course. Eduqas GCSE Drama 1-9
This workbook contains a range of tasks created to prepare your students for the A2 exam. It can be used as homework, revision or even cover work. Each section is separate currently but I use them all together to create one pack. Magazine, Newspaper, TV and Film industries are used at present with my choice of texts. Feel free to input your own texts.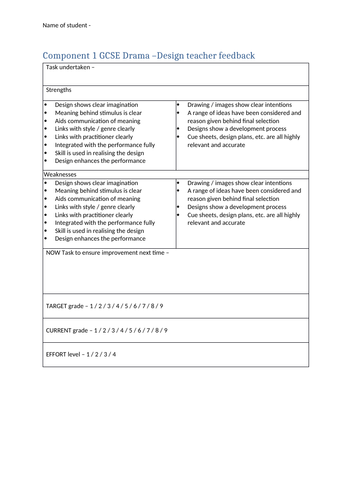 Some assessment sheets for use with C1 mock assessments and tracking. Include Strengths and weaknesses directly from spec and using assessment terminology. Grades can be inputted at the end and tracked with a build up of sheets. Marking criteria is also on the sheets for staff and student reference.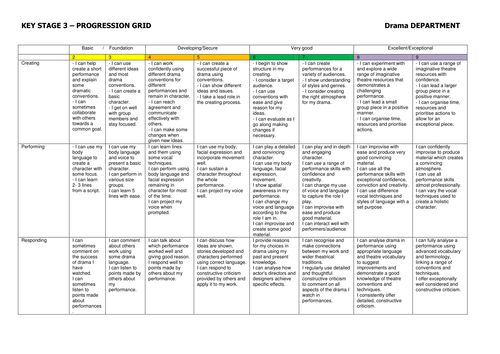 With the changing GCSE specifications it is time to update our KS3 to reflect this. This resource is numbered across the top to show the intended KS4 grade they would achieve. There is also a DTT sheet attached which links to the flightpath for easy assessment and continued progression.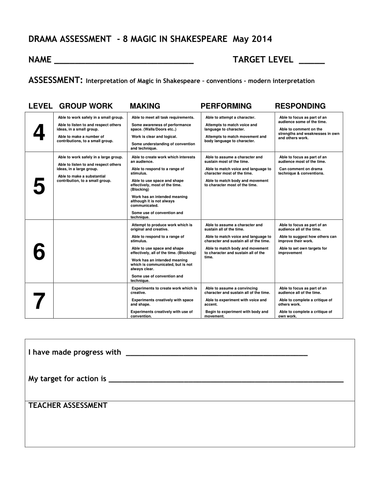 Whole 6 week SOW including Powerpoints, peer and teacher assessment sheets, and resources. KS3.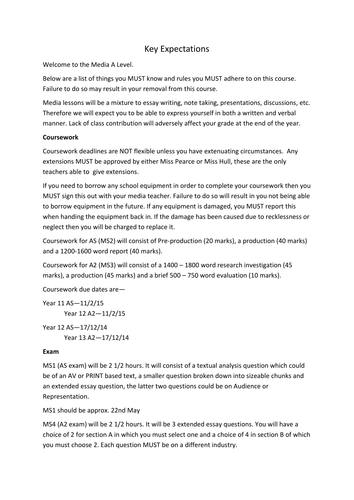 AS workbook, could be used as a series of homework tasks, revision guide... Separate sections at present but I put them all together into 1 pack for the students.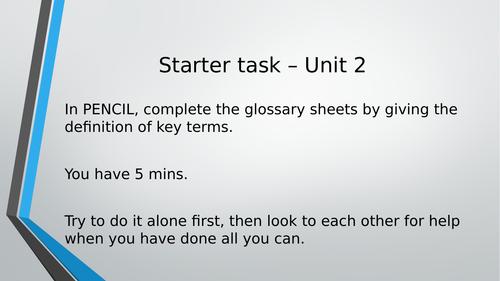 The introductory lessons for the Cambridge Technical Level 3 in Performing Arts, Unit 2c. It covers key content and information gathered over the last 2 years of delivery.
This is a resource sheet which contains a series of different tasks, from extended writing to design and research tasks. We use this as a cover work at present, When a teacher is off, the class find the sheet and start on a different task. It could be used for homework as an extended project or an extension task to stretch and challenge the more able.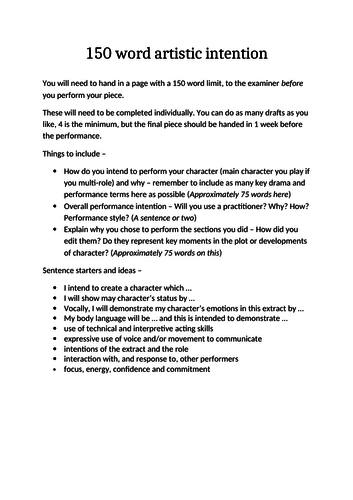 Resources and assessment documents to support the delivery of Component 2 of the GCSE 1-9 Drama spec for Eduqas.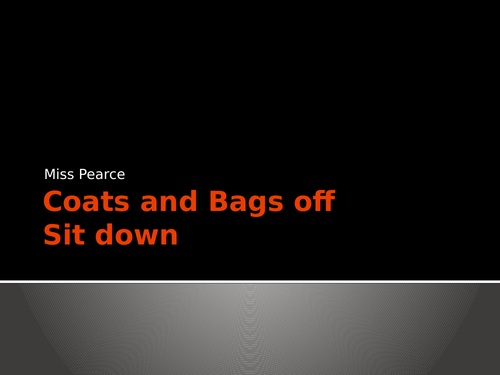 SOW on Superheroes for Year 7 or could be adapted for year 6 or 8. Each lesson focuses on a key dramatic skill and is a nice introduction for both boys and girls.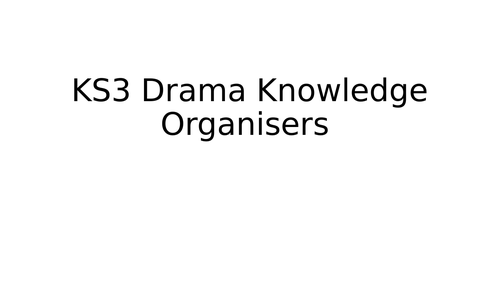 KS3 Knowledge Organisers, in PowerPoint editable format. 1 a term for year 7 and year 8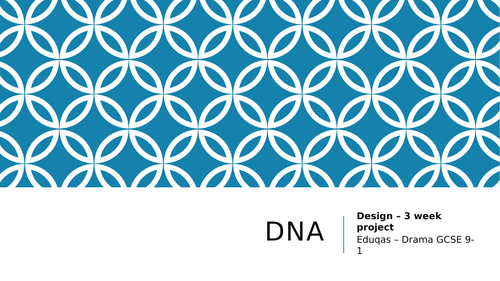 EDUQAS component 3 DNA focused resource looking from a design perspective. Aims to develop understanding of design elements and includes questions and mark scheme from past papers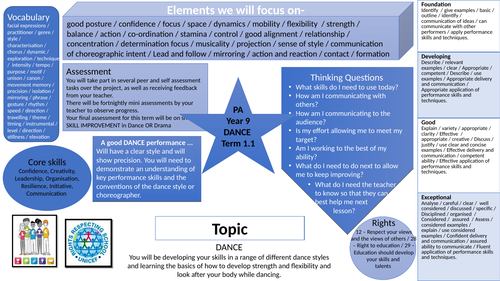 These knowledge organisers cover an introductory year to the BTEC Tech in Performing Arts. They look at - Core dance skills / Core drama skills / Writing about professional repertoire (Component 1 style) / Devising and Writing about your own practice (Component 3 style) There are also linked homeworks and extension work for each one.