104Uploads
635k+Views
839k+Downloads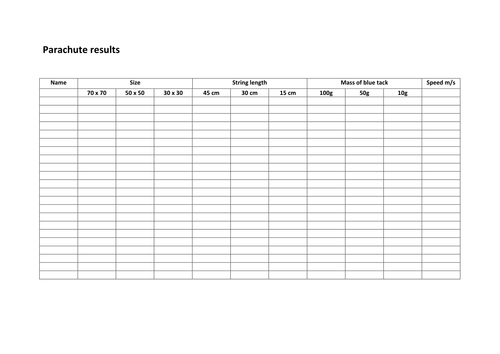 Students investigate the factors that can the speed of decent for a parachute. The Factors are - surface area, mass and string length.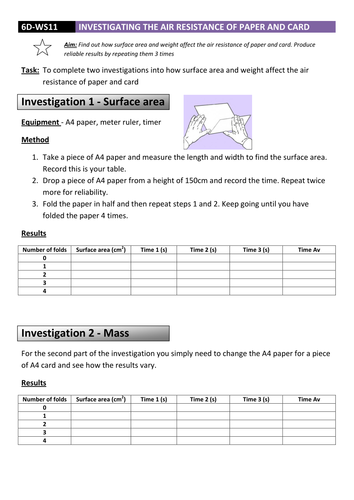 Full investigation into the effect of surface area on the air resistance for paper and card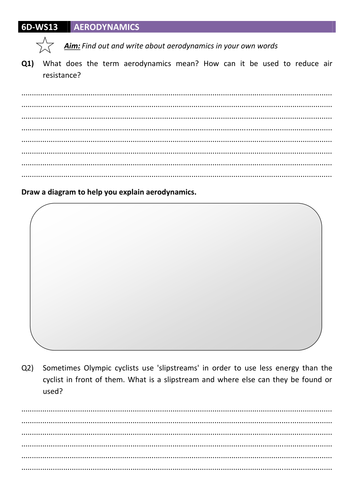 Ideal homework for students to research and draw a diagram to represent aerodynamics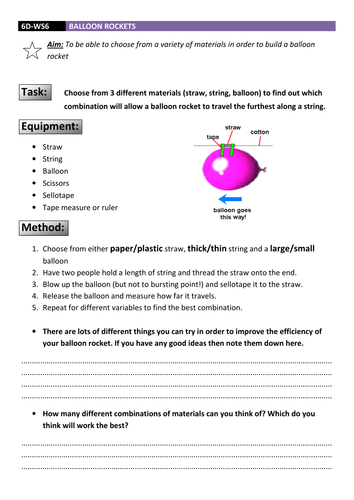 A full investigation into balloon rockets and the factors that can affect them.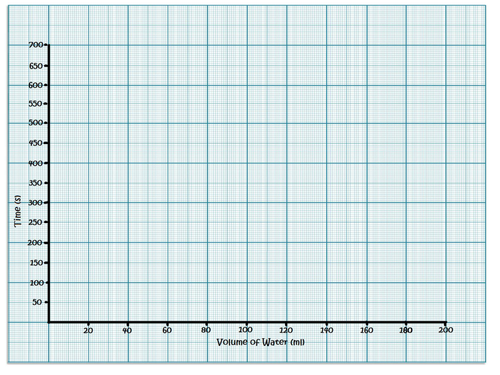 A full topic that includes resources for students using Bunsen burners for the first time. It goes on to use Bunsen burners for a variety of investigations and leads onto gases and global warming. These resources could be used with KS2 or KS3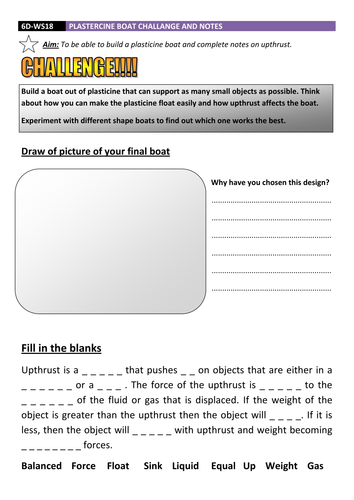 Plasticine Boat Challenge - How many pennies can their boat hold. Also in addition is a cloze passage on upthrust and buoyancy.