Miss E History
Edexcel 9-1 History Resources and Ks3 History Latin Ks3 Classics Ks3
35Uploads
206Views
40Downloads
Edexcel 9-1 History Resources and Ks3 History Latin Ks3 Classics Ks3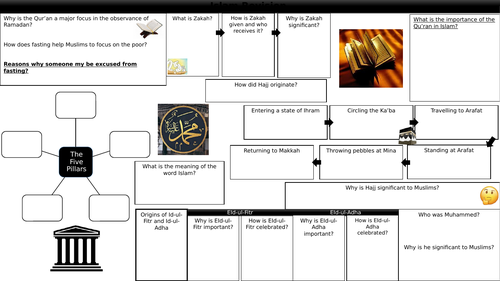 A3 Revision Sheet for Ks3 on Islam Practices for Ks3. Suitable for end of unit or End of year Revision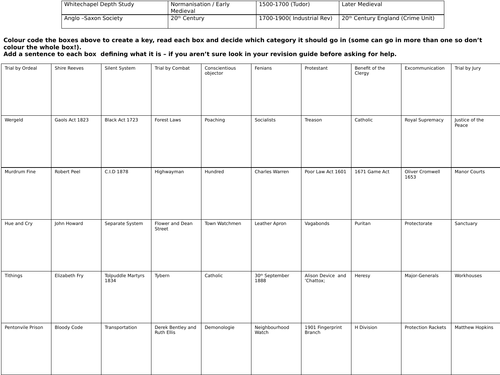 Edexcel 9-1 Revision Quilt Crime and Punishment including the Jack the Ripper unit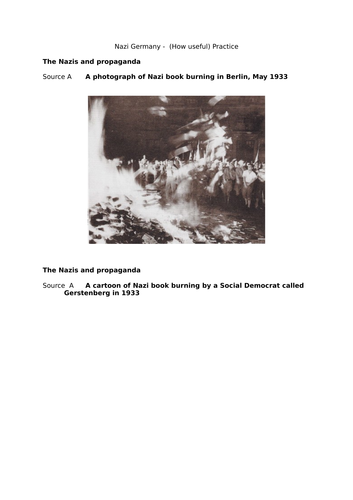 This is a exam practice question for Nazi Censorship and Propaganda for the new 9-1 exam style. 8 mark usefulness question.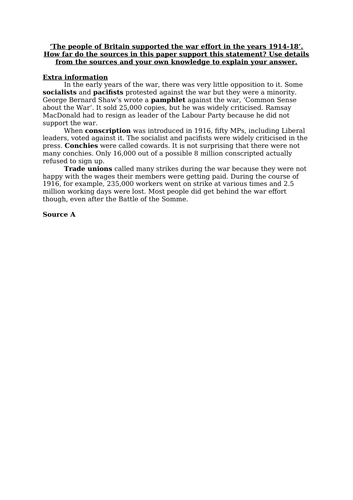 Observed Lesson Starter: Countdown anagrams. Differentiated Lesson including source activity ( blue task and pink task source tasks) Homework activity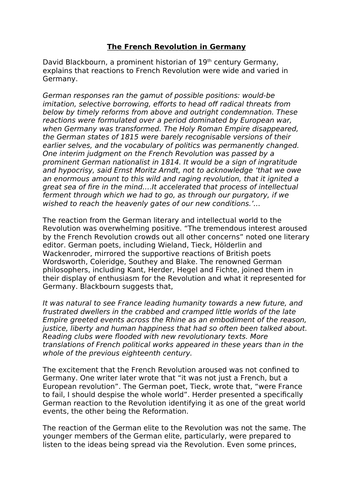 Political and Economic change Germany 1815-1840 Group lesson and debate plan as well as table included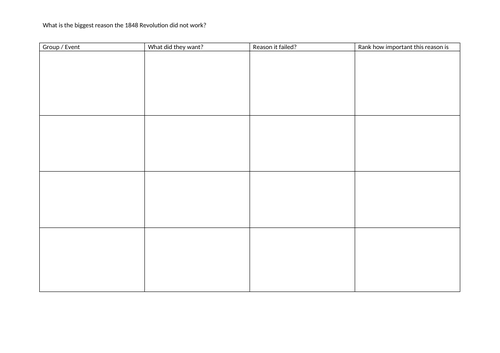 1848 German Revolution including teacher notes on background to aid in teaching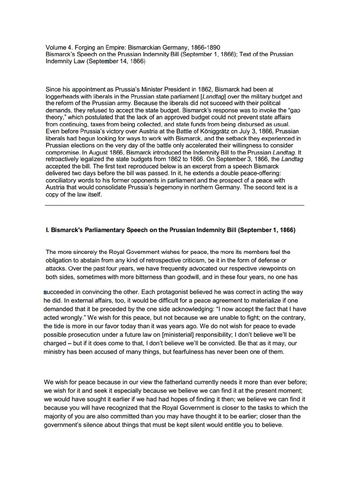 1863-66 events and how did Bismark contribute to Austo Prussian War. Includes a chapter of Jonathan Steinbergs bio on Bismark for extra reading.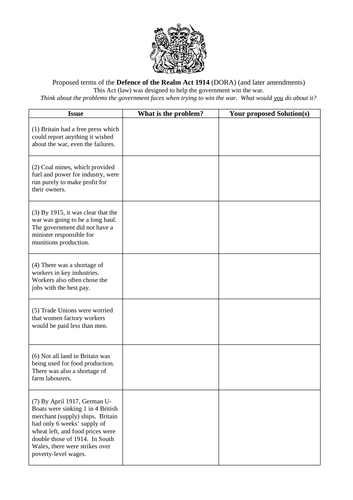 Defence of the Realm Act - in the first world war ( liberals reforms unit) DORA ppt Table Info workshet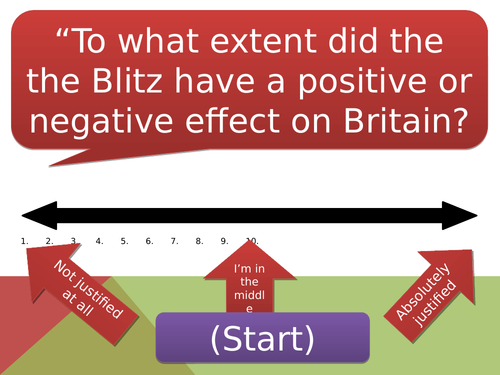 Blitz ppt assessment on To what Extent was the Blitz positive or negative PPT Planning sheet - double bubble sheet to help argue a balanced argument Writing frame attached.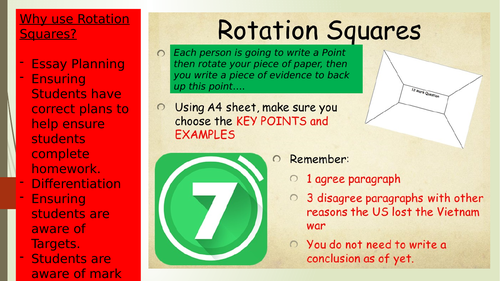 Presentation for Sharing good practice on Rotation Squares