Miss E History
Edexcel 9-1 History Resources and Ks3 History Latin Ks3 Classics Ks3
41Uploads
862Views
106Downloads
Edexcel 9-1 History Resources and Ks3 History Latin Ks3 Classics Ks3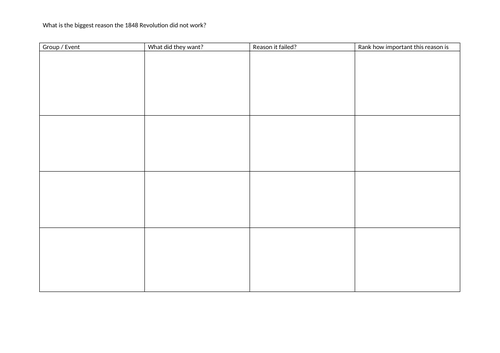 1848 German Revolution including teacher notes on background to aid in teaching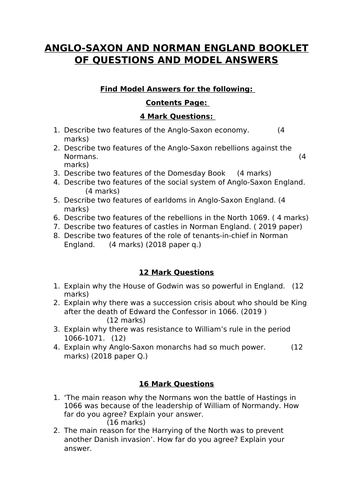 Find a complete range of Model Answers for the Edexcel GCSE unit Anglo Saxon and Normans Carousel Activity looking at Women's role in WW2 Worksheet attached with answers Starter is Woman slapping Hitler which we return to at end to see what students can add to to show what roles they had. sources are in packs on tables and students go around with grid. For Extension i put post its on tables and students can 'beat the inference ' and try and come up with a more detailed inference than the group before.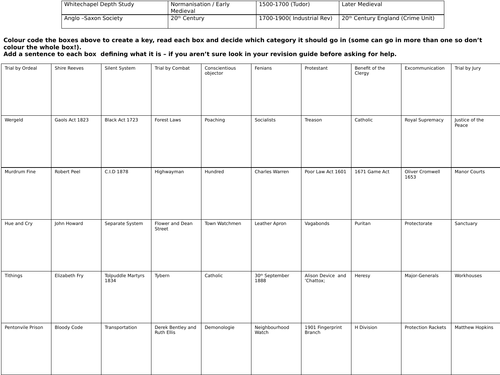 Edexcel 9-1 Revision Quilt Crime and Punishment including the Jack the Ripper unit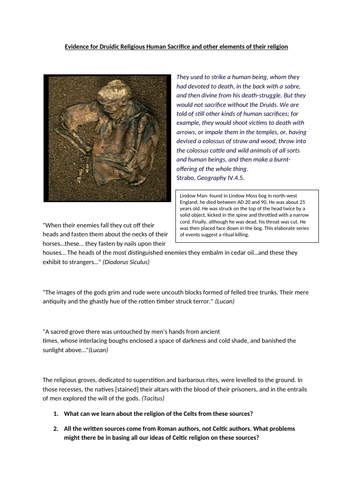 Whole lesson ppt and Worksheets on Celtic Religion of Britain as part of a scheme on Roman Britain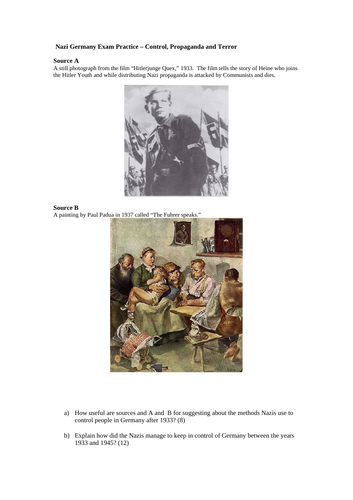 Nazi Germany Propaganda Source Question for Edexcel 9-1 a) How useful are sources and A and B for suggesting about the methods Nazis use to control people in Germany after 1933? (8) b) Explain how did the Nazis manage to keep in control of Germany between the years 1933 and 1945? (12)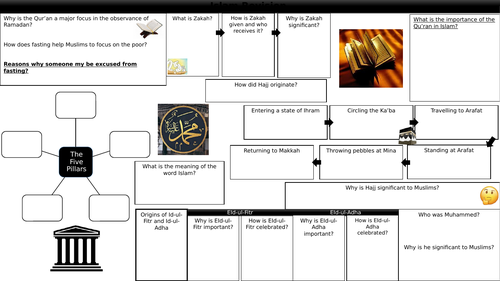 A3 Revision Sheet for Ks3 on Islam Practices for Ks3. Suitable for end of unit or End of year Revision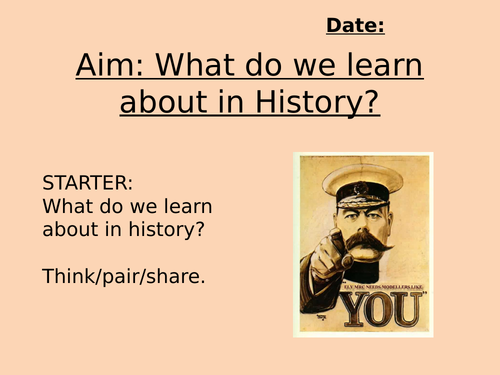 An introduction Lesson to Year 7 which covers 1-2 lessons Task 1 - What do we learn about in History? Task 2 - what is chronology? - students can make a timeline of their life ( differentiate for lower groups) Task 3 - organise famous people into chronological order. ( optional task)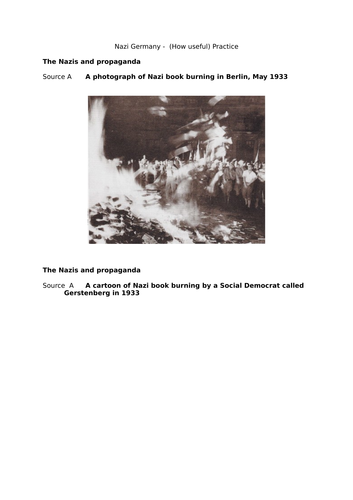 This is a exam practice question for Nazi Censorship and Propaganda for the new 9-1 exam style. 8 mark usefulness question.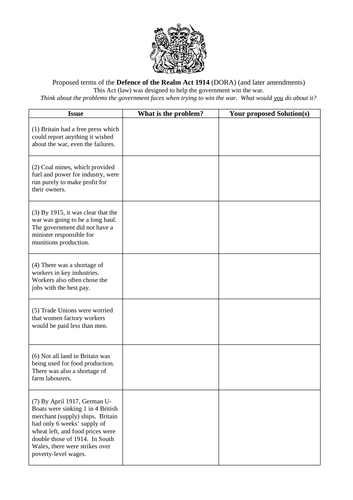 Defence of the Realm Act - in the first world war ( liberals reforms unit) DORA ppt Table Info workshet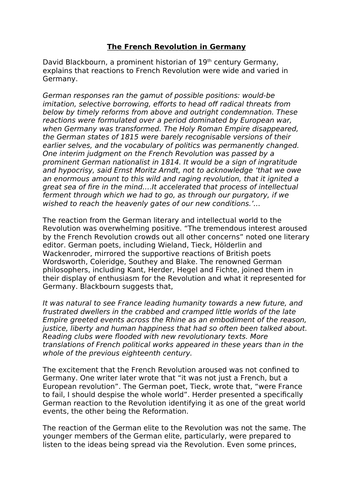 Political and Economic change Germany 1815-1840 Group lesson and debate plan as well as table included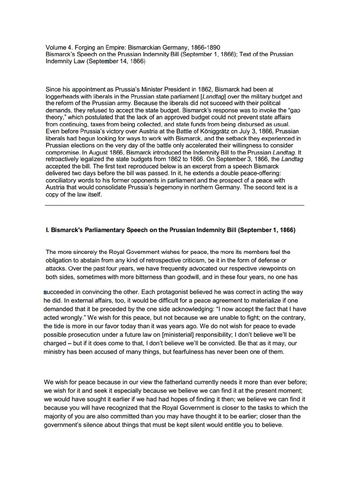 1863-66 events and how did Bismark contribute to Austo Prussian War. Includes a chapter of Jonathan Steinbergs bio on Bismark for extra reading.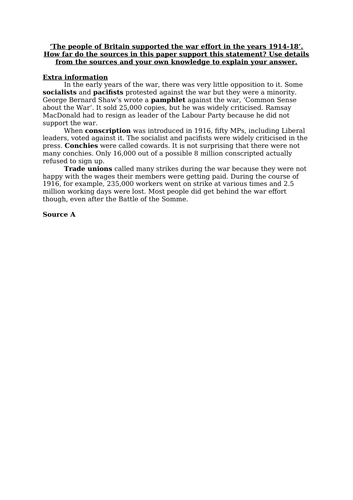 Observed Lesson Starter: Countdown anagrams. Differentiated Lesson including source activity ( blue task and pink task source tasks) Homework activity