Valerie's Shop
I provide resources for French A level, English mostly primary and Mathematics primary and secondary, mostly SEN
7Uploads
335Views
331Downloads
I provide resources for French A level, English mostly primary and Mathematics primary and secondary, mostly SEN
This is a text, using an article on Assange where there are multiple uses of the passive. It also enables discussion on freedom of speech and torture.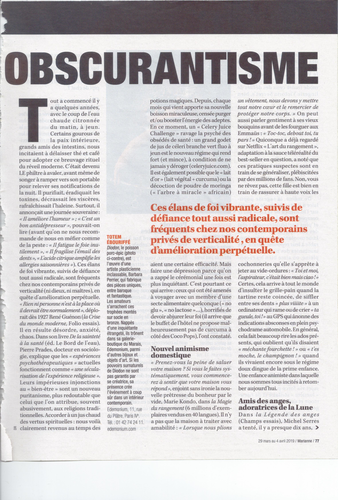 These resources are A level French ones, on the subject of obscurantism/misinformation. I've included a photocopy of the article and a worksheet with vocab, questions, discussions and translations with answers (you may wish to change some of the translation sentences). I also added some cards with questions with true or false on French society rules and some adages, with an answer sheet.
This resource includes two sheets : one for the key points of story planning, ncluding triggers for simile, metaphor and list; one with a repeat of the image and lines set out in paragraphs for each part of the story board.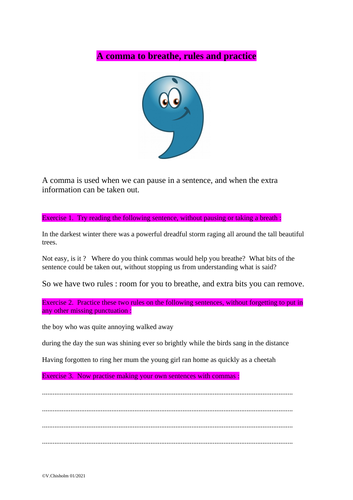 There are two worksheets I use with my primary students. One to help them recognise breathing, as part of the process of recognising when commas are needed. The other, to notice that lists can contain many different types of words other than nouns. Please do leave a review :D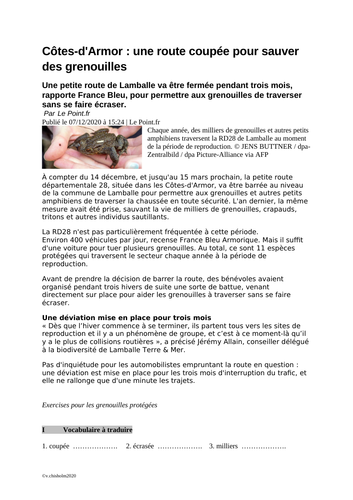 This is a light-hearted article of an ecologically friendly nature from a French newspaper, for students to practise translating questions and reusing vocabulary. I have used it to lighten the mood in these difficult times, whilst still having pedagogical value.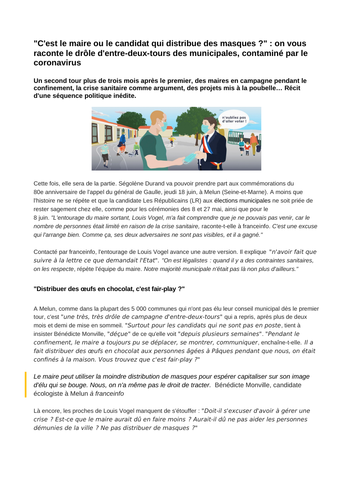 This article looks at what the Mayors' response to lockdown is, together with exercises, and an additional sheet that has the questions and answers. More geared towards A level students.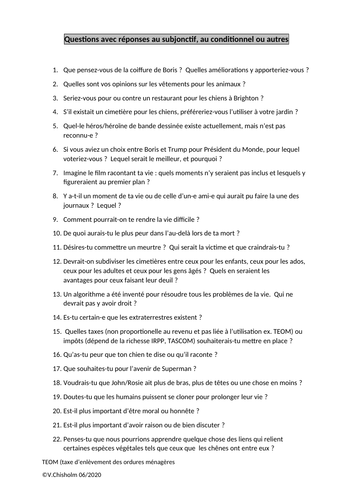 These questions are to encourage answers in the subjunctive and conditional, though some can be answered with other tenses and modes. There are possibilities as well of tense matching with "if … then" structures. Please do feel free to leave a comment.