Pride in Excellence Shop
MFL teacher at top London school
12Uploads
2k+Views
253Downloads
MFL teacher at top London school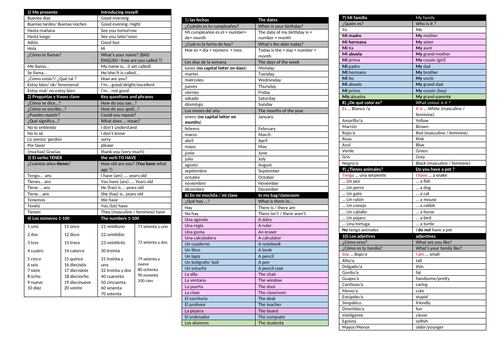 A4 knowledge organiser with all the key terms which students need to know for year 7 Spanish. Excellent for student revision and to set spelling and vocabulary homework. Covers: introducing myself key verbs colours pets family numbers 1-100 in my classroom/bag subjects and school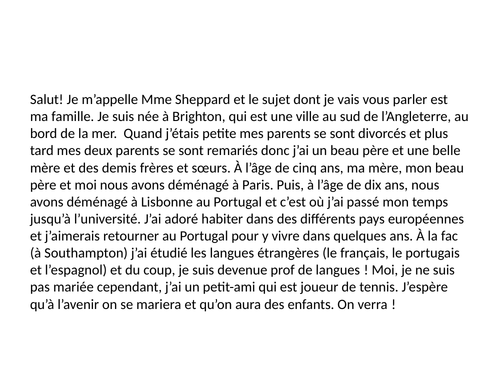 French A level Unit 1 Powerpoint, lesson plans and articles based on the AQA book - all resources needed for 4 weeks of teaching!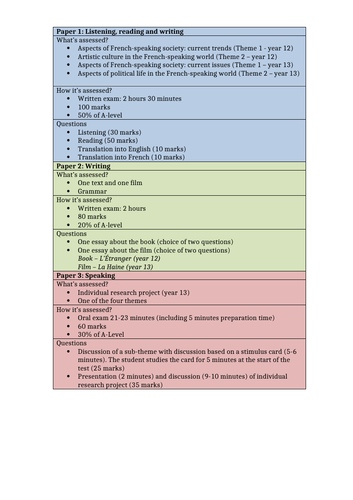 A-Level French AQA exam breakdown info sheet with marks, weighting, types of questions - ideal to stick in front of student workbooks.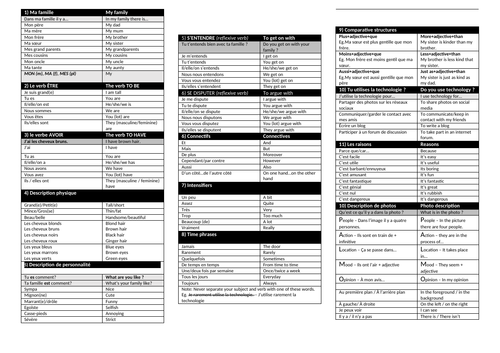 A4 knowledge organiser with all the key terms which students need to know for topic 1 and 2 of the AQA GCSE French course. Excellent for student revision and to set spelling and vocabulary homework.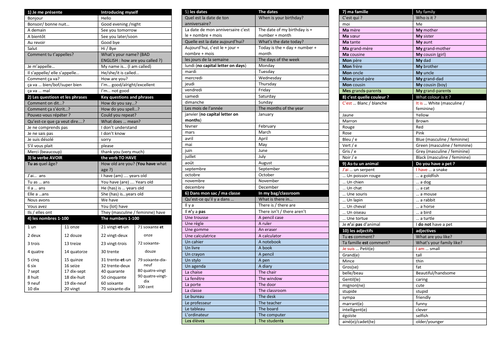 French year 7 Knowledge Organiser which covers all vocabulary needed. Good resource to stick into front of workbooks and set vocabulary homework from. Covers: introducing myself key verbs numbers to 100 dates in my bag/classroom My family Colours Animals Adjectives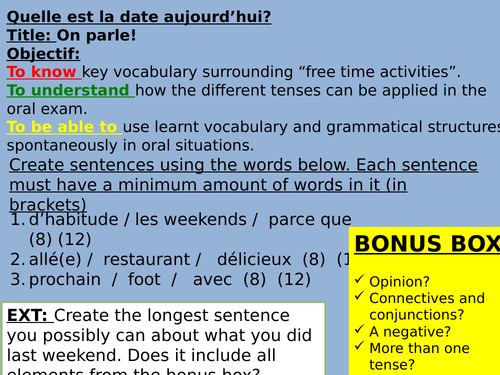 Speaking lesson for new French GCSE speaking exam. - Resources for a carousel on different components of the speaking exam.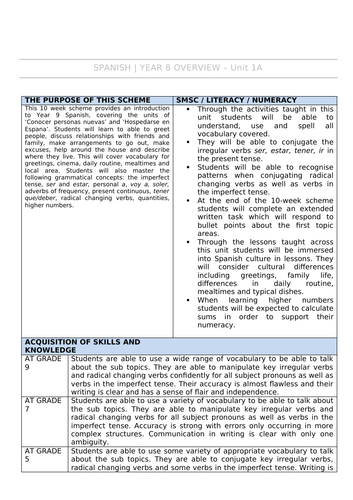 Year 8 Spanish Scheme of Work and lesson plans (based on Zoom 2 text book) Over 28 weeks of lesson plans - over 120 lessons ideas and exercises!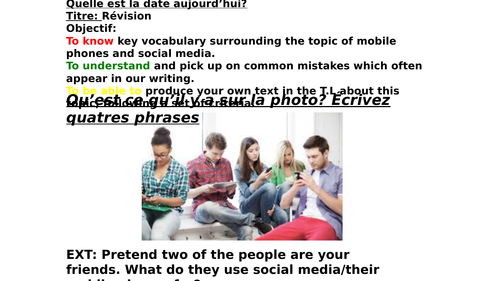 A reading and writing lesson for Key Stage 4 on Technology. Includes: - quiz quiz trade activity - Model text - Criteria - Peer assessment sheet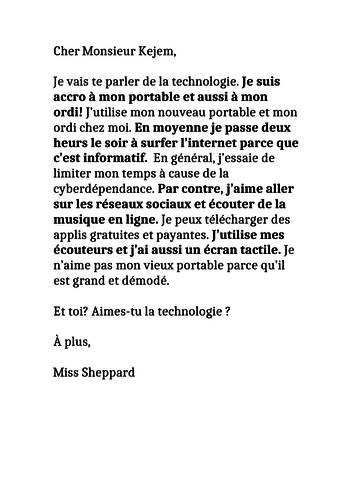 A whole lesson for unit 2 of the AQA French GCSE course with a reading comprehension in which students have to highlight key grammar points before writing their own paragraph. Includes criteria for students as well as a peer assessment sheet.
A revision powerpoint of 70 slides based on the AQA book and scheme of work. Focuses on all key vocabulary for each unit and potential speaking questions. Includes: summary of key content in unit vocabulary tests -photo cards exercises, including reading comprehension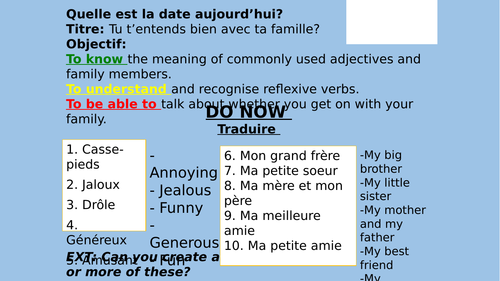 French lesson for KS4 or high level KS3 about how they get on with different members of their family. Includes: - model text - criteria for writing - peer assessment sheet