This 20 page workbook has sections on each of the four learning outcomes and looks at the civil and criminal courts structure, the various roles of those involved in these such as legally qualified staff for example barristers and solicitors, judges and lay people such as magistrates and jurors, how litigation is funded and forms of alternative dispute resolution. With activities for students to undertake this is the perfect accompaniment to your delivery fr this unit.
This workbook for the new QCF specification covering each of the four learning aims with lots of activities is the perfect accompaniment to delivery of this unit.
This complete workbook, using many of the resources already in my shop, provides a complete workbook for students with multiple activities, ranging from research, case analysis, scenario based questions, quick quiz and much more which is a fantastic aid to delivery on this unit. It covers all four learning outcomes in 50 pages looking at tort and damages, elements of criminal law, non-fatal offences and aims of sentencing.
This workbook with activities for students examines summary, either way and indictable offences and the process they take through the courts as well as the bail process.
This 10 page workbook with student activities covers the aims of sentencing, types of sentences available to the courts and sentencing practice looking at both aggravating and mitigating factors. It has been used with both A Level and BTEC law students.
Looking at the different influences on Parliamentary law making including the Law Commission, the media, pressure groups, Royal Commission and Inquiries including the advantages and disadvantages this PowerPoint has been used with both A Level and BTEC Law students and provides a great basis for the start of this topic.
Looking at different ways to fund legal advice, whether it be private funding, state funding, conditional fees or gaining advice from other sources such as pro-bono clinics, charities or the Citizens Advice Bureau this PowerPoint is a great way to introduce this topic and has been used with both A Level and BTEC law students
This is a very versatile workbook for students, which I have used in both BTEC and A Level classes, it covers everything from the duty of care with Donoghue vStevenson and Caparo v Dickman through to breach and causation and finally damages. It has lots of research activities for students to complete and can act as the ideal companion to get the basics before moving on to scenario questions.
This lesson plan and resources reviewing the offence of theft includes student-led activities and also two different case studies (with model answers provided) for students to answer.
This is a comprehensive worksheet which covers the literal, mischief and golden rules and the purposive approach with interactive activities for students to complete the embed learning. This has been used with BTEC and A Level Law students.
The worksheet covers ejusdem generis, noscitur a sociis and expressio unius est exclusion alterius rules where students have to go and find examples of how these are used in certain cases. This resource has been use with both A Level and BTEC law students.
This lesson has been used with both BTEC and A Level learners and includes a lesson plan, PowerPoint with student research activities included and a scenario based question for students to put into practice what they have learnt.
This lesson plan with resources includes a starter "Jeopardy" style quiz, PowerPoint and scenario question for students to apply their knowledge. It has been used with both A Level and BTEC learners.
This comprehensive fill the gap sheet covers all the stages of making a law (first reading, second reading, committee stage, report stage and third reading) in both the House of Commons and House of Lords as well as Royal Assent. It has been used with both BTEC and A Level students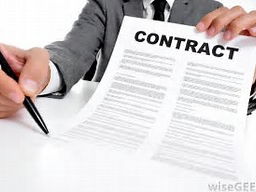 These Power Points have been used with both FE and HE students, looking at issues such as what makes a binding contract and the different terms such as warranties, conditions and innominate terms. There are also activities included in the Power Points for students to go and research case law.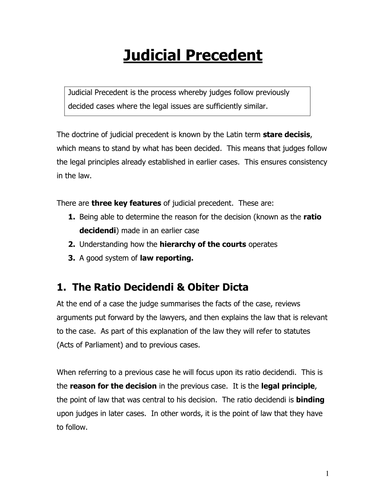 This is a worksheet including multiple activities to engage learners looks at judicial precedent (stare decisis, obiter dicta and ratio decidendi), ways to avoid it (overruling, distinguishing and reversing), advantages and disadvantages, court reporting and the hierarchy of the courts
This worksheet with multiple activities to really engage learners includes how magistrates are appointed, the key qualities and the role of lay magistrates.
This is a full lesson plan looking at reasonable grounds for stop and search, lawful arrest, detention and questioning and entering and seizing property and the evaluation of these police powers. It contains a PowerPoint, student worksheet with teacher answers, various scenarios to consider and embeds IT and also differentiation techniques for stretch and challenge.
This sheet, outlining the different remedies available in contract disputes has been used with both BTEC and A Level Law learners, acting as a great side-memoir and revision aid.
This worksheet, which I have used with both A Level and BTEC learners goes through the different rules of language and prompts learners to look at cases where these have been applied.
This is a quick aide-memoir for students showing them how they should be using Harvard referencing in bibliographies for newspaper articles, books, legislation and case law.