Geography with Miss GG
Resources for your Geography lessons.
14Uploads
2k+Views
680Downloads
Resources for your Geography lessons.
A lesson on air pressure suitable for KS3 students Differentiation included, with sentence starters/ templates on the slides Power point slides and accompanying worksheet included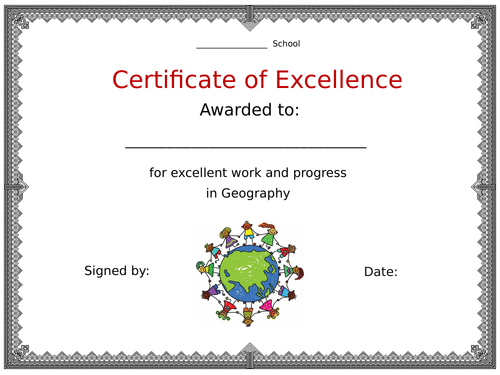 The certificate can be edited to add name of school , student , etc. It can be printed on coloured card.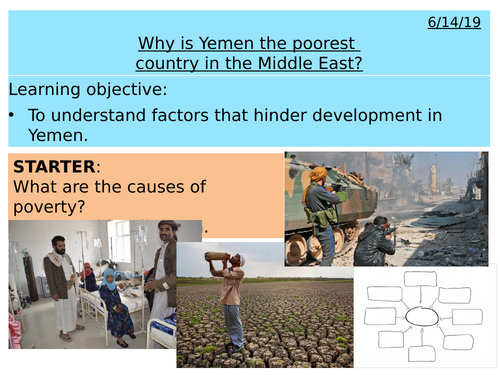 The lesson is based on material from the Progress in Geography textbook and it includes: Starter Teacher input and discussion about causes of poverty in general Main task is groupwork followed by feedback from students Written task to follow up groupwork Quiz at the end Worksheet to print out is included.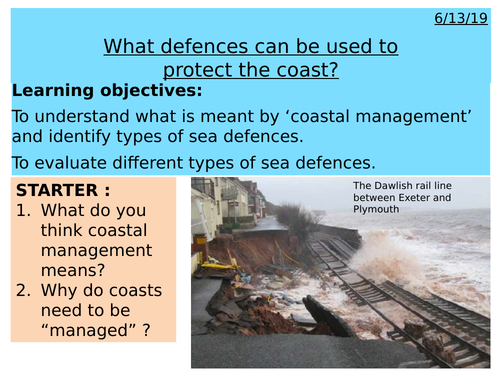 The lesson objectives are: understanding what is meant by 'coastal management', identifying types of sea defences and evaluating different types of sea defences. The main task is groupwork/discussion/feedback. Photos and worksheets to print are included.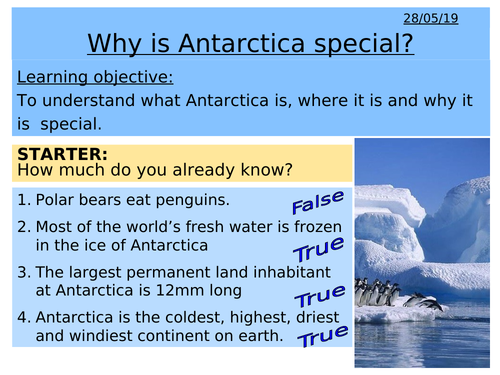 This is an introduction lesson including the following: Location of Antarctica Use of photography to describe places How big is Antarctica ? - maths skills task Measuring the antarctic ice Antarctica's past activity - the break up from Gondwana maps A flag for Antarctica Antarctic slang role play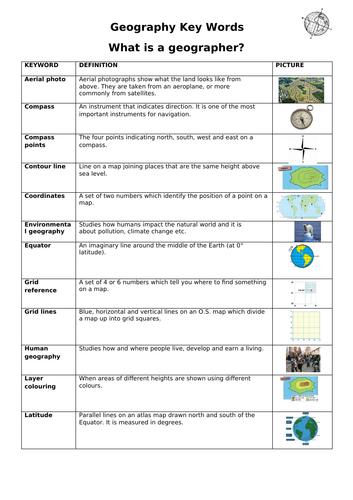 Weather and climate - Key words and definitions for the entire unit.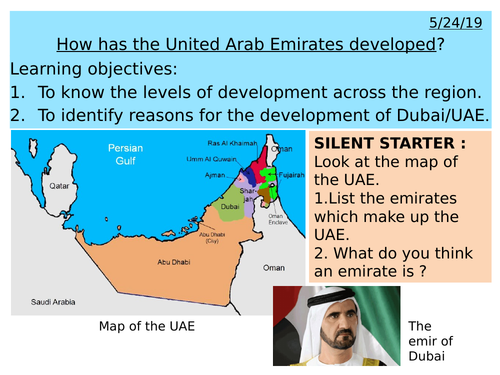 Lesson objectives: To know the levels of development across the Middle East. To identify reasons for the development of Dubai/ the UAE.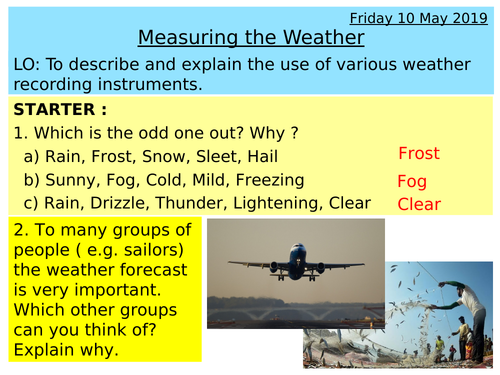 The following are included: worksheet and lesson slides covering 6 weather instruments.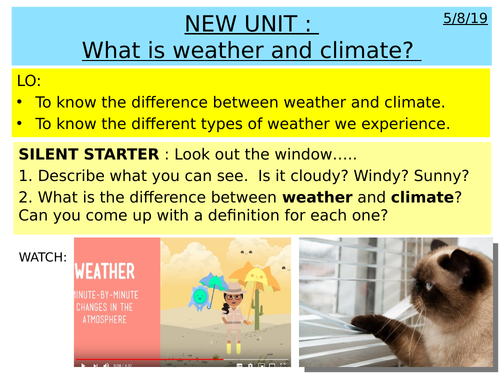 Introduction lesson to Weather and Climate unit. Lesson objectives: To know the difference between weather and climate. To know the different types of weather we experience.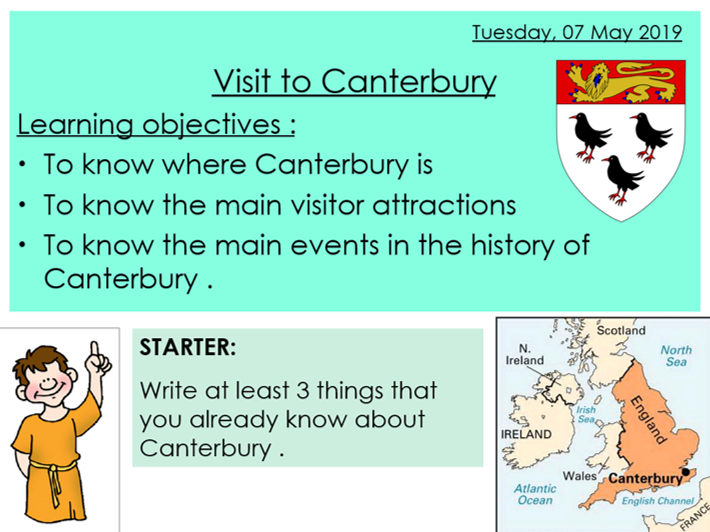 The following are included : two lesson - before and after the trip one trail booklet to use in Canterbury To objectives covered by the 2 lessons are the following: To know where Canterbury is To know the main visitor attractions To know the main events in the history of Canterbury . To draw a land use map of Canterbury. To understand the meaning of the terms: method, describe and analysis.