Ghopkinss's Shop
garybhopkins@hotmail.co.uk
114Uploads
25k+Views
4k+Downloads
garybhopkins@hotmail.co.uk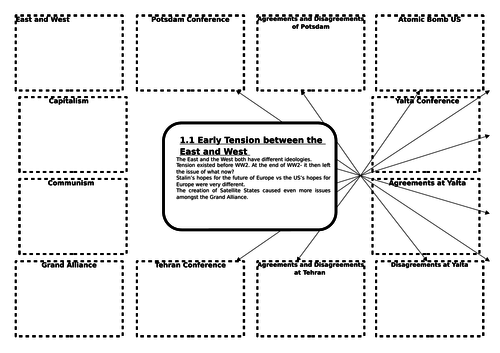 Entire Cold War specification broken down for pupils to revise from.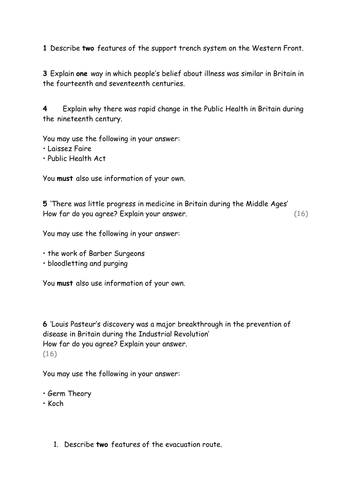 Exam questions on Medicine in Britain for the new Edexcel GCSE course. I put the questions on lollipop sticks for a 'lucky dip'.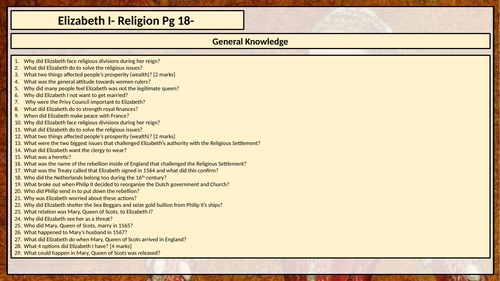 6 Revision Session covering the entire Elizabeth I Edexcel Course. Questions reviewing the content and spotting gaps. Exam technique structured for pupils.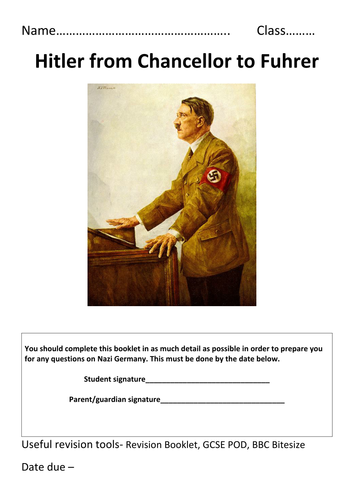 1. Weimar Germany Workbook 2. Nazi Party Workbook 3. Nazi Control Workbook 4. Hitler to Fuhrer Workbook Great revision or homework task.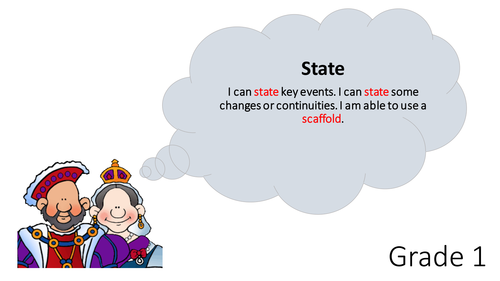 These are Grade descriptors for Grade 1 to 9. They explain all key terminology and are pupil friendly so they could be a classroom display. They could also be adapted to use for marking. Enjoy- Please review!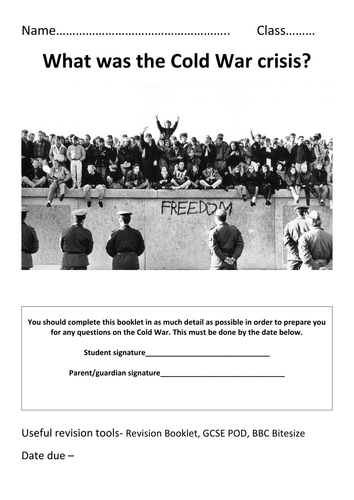 4 Cold War Workbooks covering the Edexcel examination technique. 1. Origins of the Cold War 2. Development of the Cold War 3. Cold War Crisis 4. End of the Cold War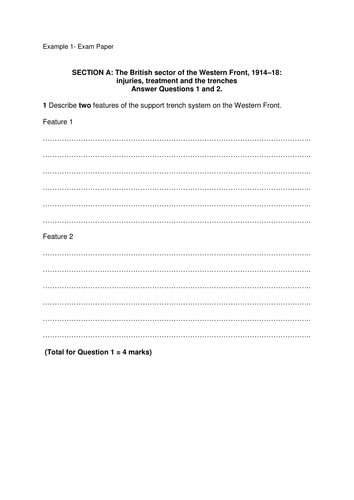 Exam Paper with the style of question students should expect.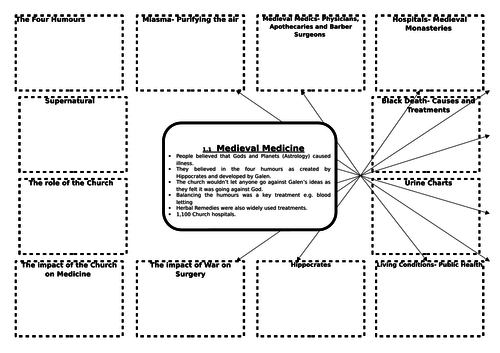 Entire course broken down into the key elements according to the specification. Suitable for Edexcel.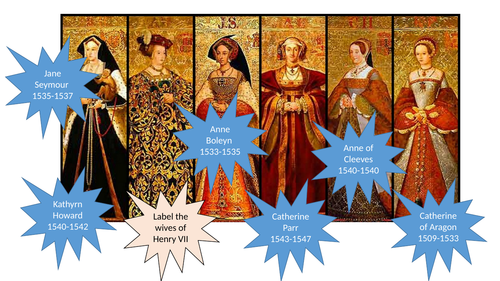 To describe Henry's problems To explain Henry's problems and categorise them To will make judgements as to the importance of the problems and make links between them Starter: Key wives to label Main: Venn diagram Plenary: Agony Aunt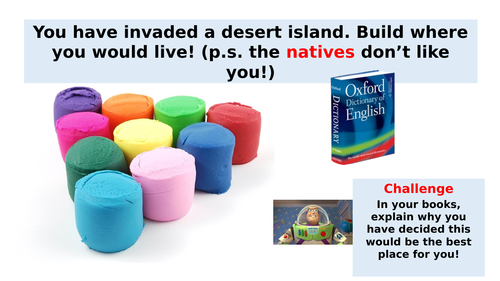 Lesson 6: BQ: Why were Castle important to William the Conqueror? Can you describe the purpose of a castle. Can you explain the advantages of a castle… Can you evaluate the location of castles. Starter: Security ideas for protection on desert island? Main: Decision Making Game on where to build castle. Plenary: Label diagram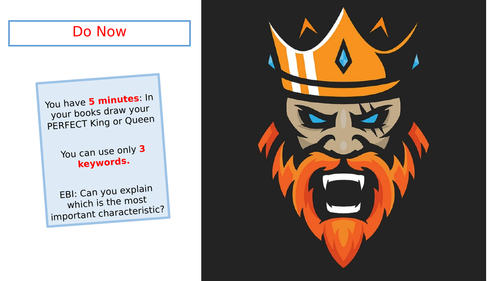 Lesson 2: BQ: Who should be the King in 1066? Can you describe the contenders for the throne in 1066? Can you explain why they had a claim to the throne? Can you evaluate who had the strongest claim to the throne? Starter: Paper Chain Main: Key Individuals on Paper Chain GCSE Alert: How to answer an Int question.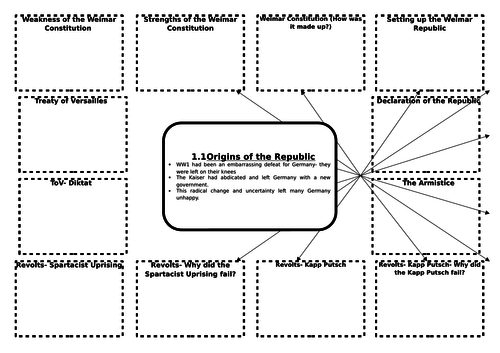 Complete Nazi Germany revision- breaking down the whole specification for students.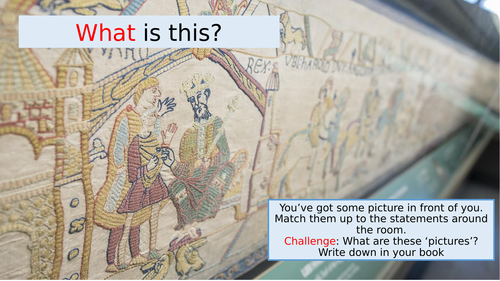 Lesson 7: BQ: Can I create my own Bayeux Tapestry? Can you describe what the Bayeux Tapestry showed. Can you explain the purpose of the Bayeux Tapestry Can you consolidate your knowledge of the Normans invasion Starter: Image match up with key events Main: Creation of Bayeaux Tapestry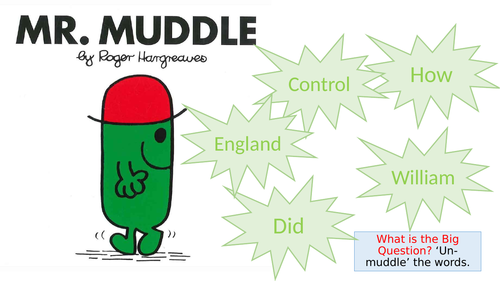 Lesson 8: BQ: How did William control England? Can you describe the different ways that William was able to control England. Can you explain how the ways of control would be effective. Can you analyse which technique of control would be the most effective. Starter: Unjumble the BQ Main: Card Sort of key ways. Plenary: Test Quiz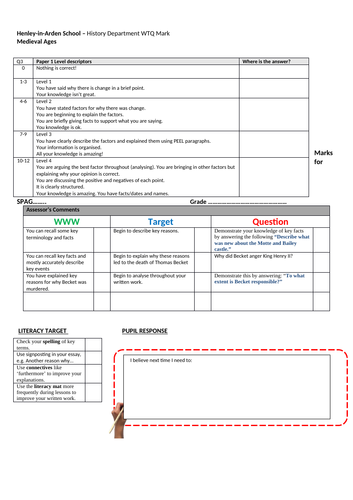 Assessment- GCSE style for KS3. Includes mark scheme and www/T/Q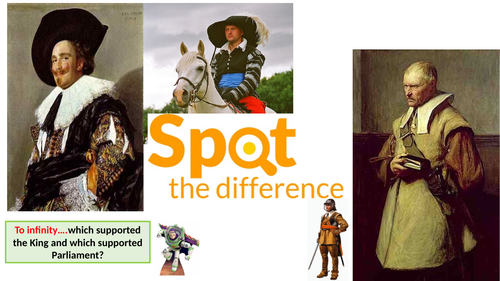 Starter: Spot the difference Main: Choice task- plot timeline Plenary: GCSE 9-1 question. To describe the events of the English Civil War To explain how key events and successes and failures To evaluate the reasons for Charles I losing.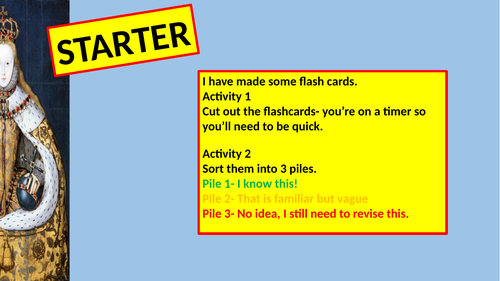 Entire overview of Elizabeth linking to exam questions. By the end of the lesson pupils will create sorting cards to assist with an exam question.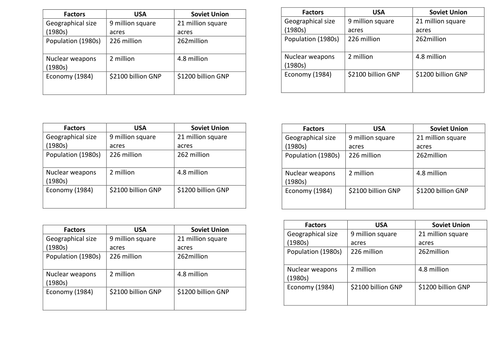 Lesson 1: What is the Cold War? Lesson 2: How did allies become enemies? Lesson 3: Why did relations get worse during the Potsdam conference? Lesson 4: Why did the aftermath of World War Two cause tension? Lesson 5: Why were satellite states important? Lesson 6: How important was the Iron Curtain speech? Lesson 7: How to answer new spec with an assessment. (This has been by using the original template of the example spec) All lessons include additional reading for Gifted and Talented: I have put this in a challenge folder. I believe in active learning so there are: Sorting exercise/debate/active games etc.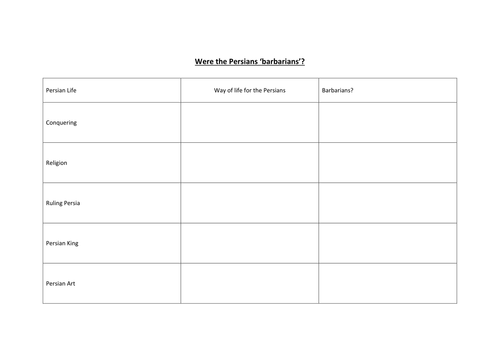 22 Lessons with all resources. Clips and active learning throughout. All lessons include EBI's and templates.