Ghopkinss's Shop
garybhopkins@hotmail.co.uk
107Uploads
9k+Views
2k+Downloads
garybhopkins@hotmail.co.uk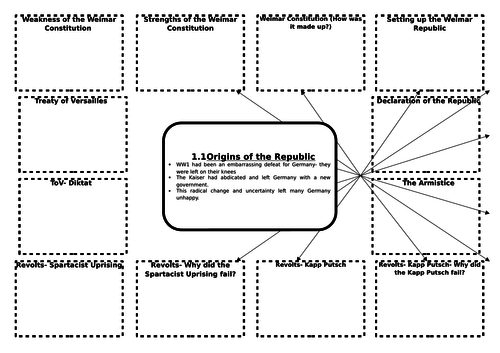 Complete Nazi Germany revision- breaking down the whole specification for students.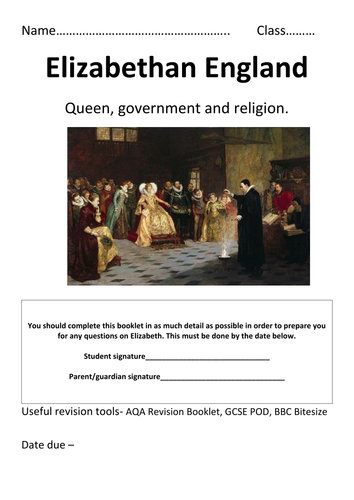 3 revision booklet covering the entire content of Elizabethan England for the GCSE.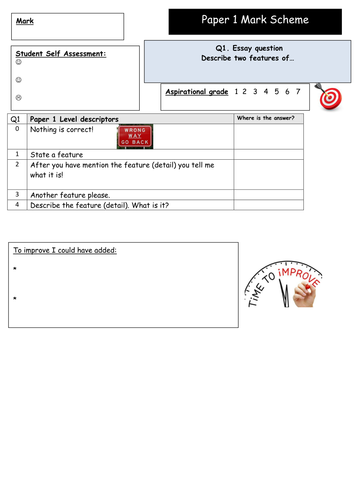 This is a student friendly mark scheme for each question. Please have a look at my other resources to help with exam technique. Great for peer assessment!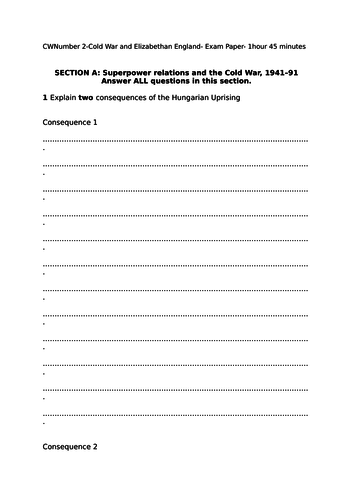 Mock Paper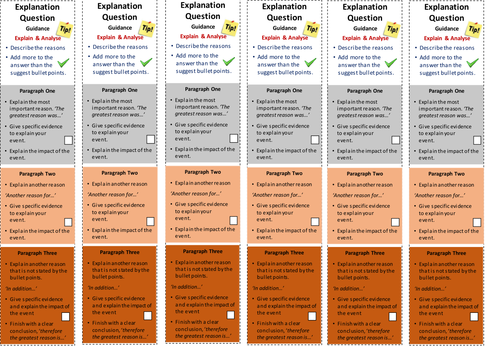 These structure strips help students structure their work for the new 9-1 GCSE Edexcel examination paper. They stick this strip into the margin. They then follow the ingredients to improve their examination technique.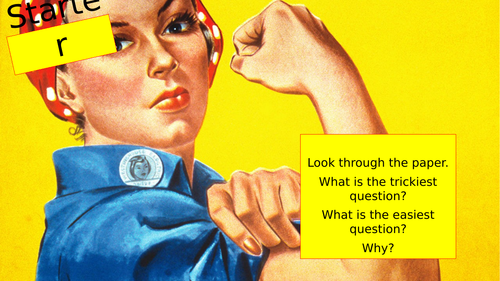 Powerpoint for each question on how to answer the questions in the 9-1 GCSE Paper Infographic events for all of the Cold War- this includes summary for Q1, 2 and 3.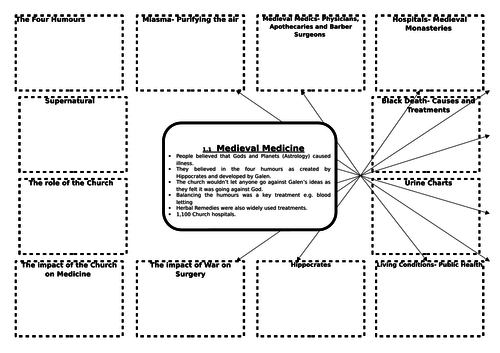 Entire course broken down into the key elements according to the specification. Suitable for Edexcel.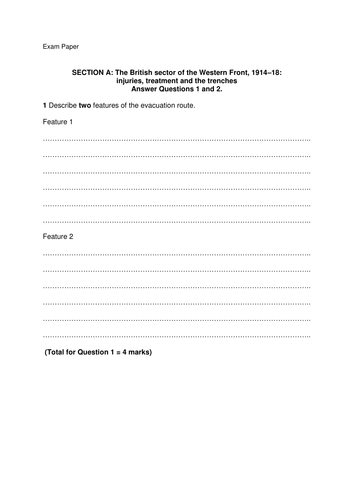 Medicine through Time- 2 example exam papers.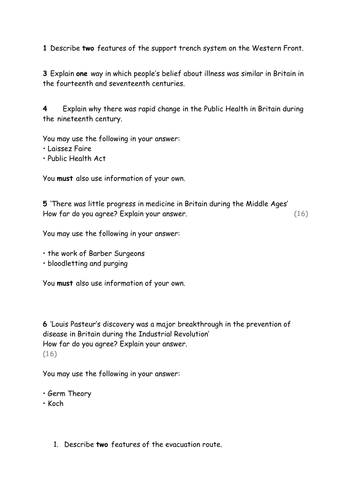 Exam questions on Medicine in Britain for the new Edexcel GCSE course. I put the questions on lollipop sticks for a 'lucky dip'. Lesson 17: Escape Room: Can you escape the Black Death Can you describe the events of the Black Death Can you explain what the cause of Black Death was? Can you analyse how people tried to treat the BD? Escape Room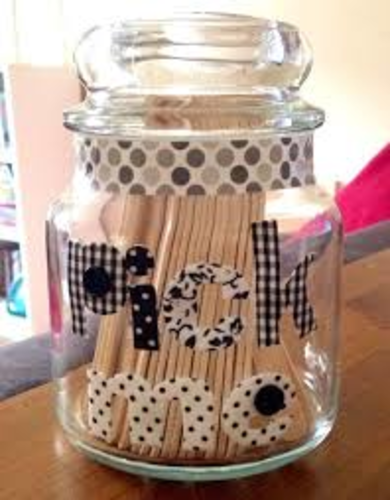 Exam questions on Elizabethan England for the new Edexcel GCSE course. I put the questions on lollipop sticks for a 'lucky dip'.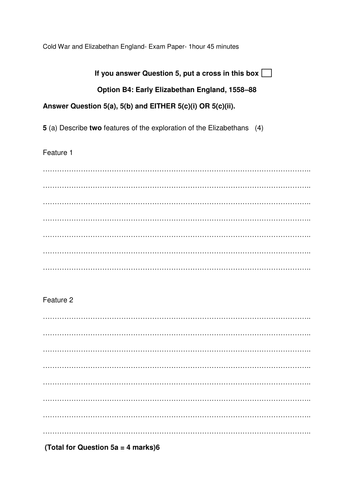 Four exam papers that have been made using the same template as the new Edexcel exam papers.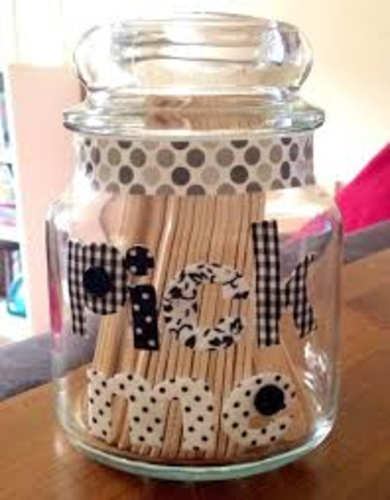 Exam questions on the Cold War. I have put these on lollipop sticks for students to do a 'Lucky Dip'.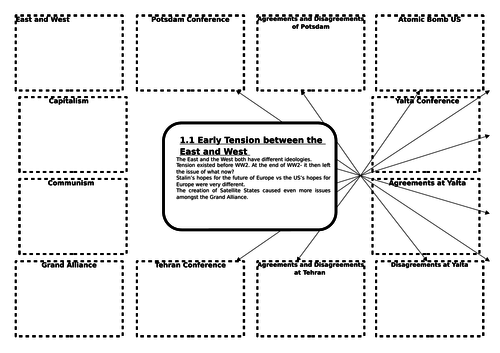 Entire Cold War specification broken down for pupils to revise from.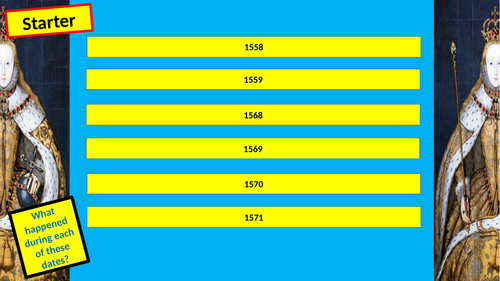 Revision lesson of Elizabeth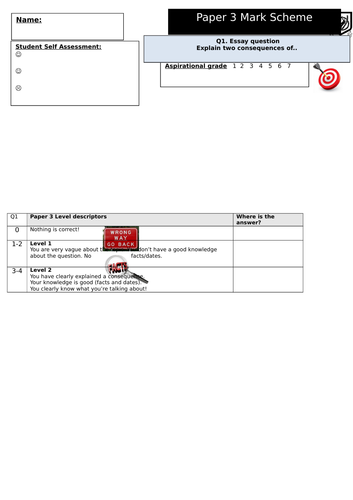 Paper 2 Student friendly mark scheme! Enjoy!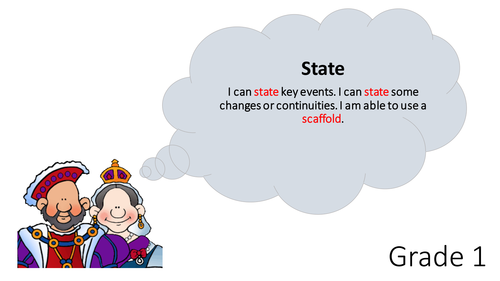 These are Grade descriptors for Grade 1 to 9. They explain all key terminology and are pupil friendly so they could be a classroom display. They could also be adapted to use for marking. Enjoy- Please review! This is a lesson suitable for the new GCSE on Medicine through Time. What does the Black Death tell us about Medicine in the Middle Ages? There is a decision making lesson with sources to follow. How successfully was the plague dealt with? Discussing the treatments available and how effectively each were dealt with. Differentiated sheets.