Ghopkinss's Shop
garybhopkins@hotmail.co.uk
114Uploads
24k+Views
3k+Downloads
garybhopkins@hotmail.co.uk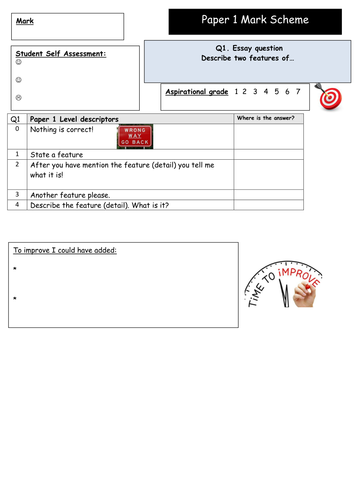 This is a student friendly mark scheme for each question. Please have a look at my other resources to help with exam technique. Great for peer assessment!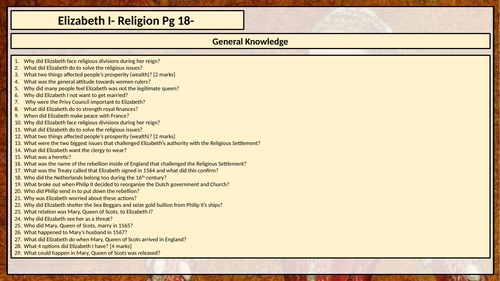 6 Revision Session covering the entire Elizabeth I Edexcel Course. Questions reviewing the content and spotting gaps. Exam technique structured for pupils.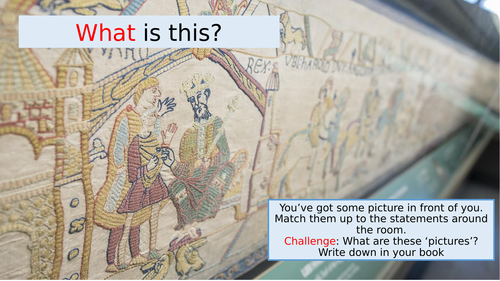 Lesson 7: BQ: Can I create my own Bayeux Tapestry? Can you describe what the Bayeux Tapestry showed. Can you explain the purpose of the Bayeux Tapestry Can you consolidate your knowledge of the Normans invasion Starter: Image match up with key events Main: Creation of Bayeaux Tapestry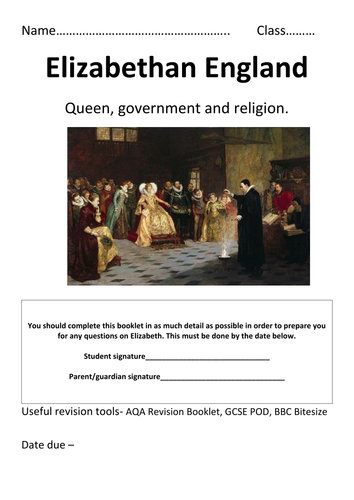 3 revision booklet covering the entire content of Elizabethan England for the GCSE. Lesson 1 BQ: How smelly was the Medieval Ages? Can you describe what life was like in the Medieval Ages? Can you explain what would be a main worry for those in the Middle Ages? Can you analyse the importance of God in the Middle Ages? Starter: Code breaker about topic Main: Museum Walk with sources Plenary: PEEL paragraph- flowchart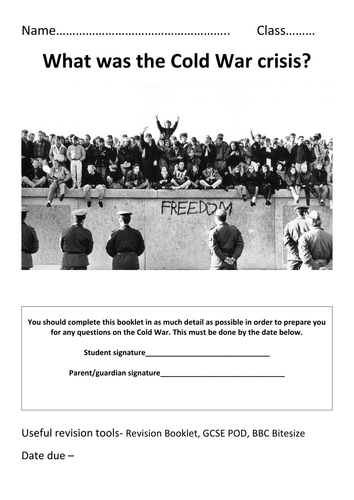 4 Cold War Workbooks covering the Edexcel examination technique. 1. Origins of the Cold War 2. Development of the Cold War 3. Cold War Crisis 4. End of the Cold War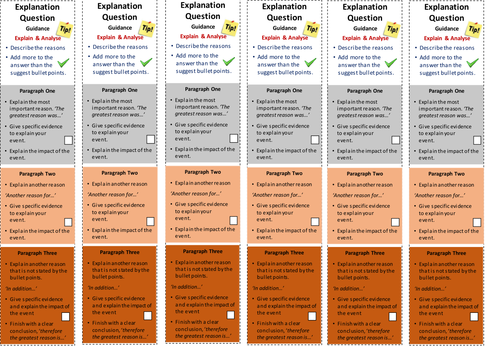 These structure strips help students structure their work for the new 9-1 GCSE Edexcel examination paper. They stick this strip into the margin. They then follow the ingredients to improve their examination technique. This is a lesson suitable for the new GCSE on Medicine through Time. What does the Black Death tell us about Medicine in the Middle Ages? There is a decision making lesson with sources to follow.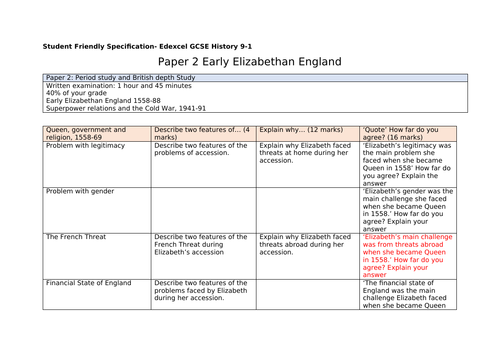 Elizabethan England Questions against the specification- unlikely there could be any other questions!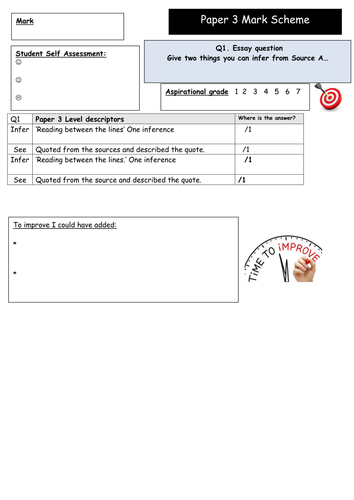 Each question with a mark scheme for peer assessment. Please look at my other resources which help with technique.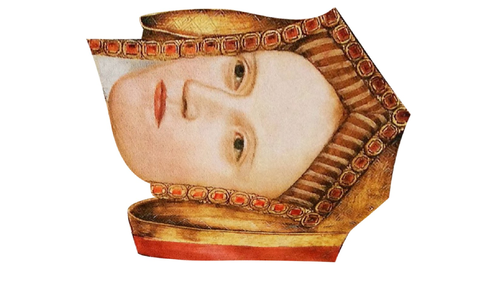 naryTo describe Henry's priorities for marriage To explain the negative and positives of each of Henry's wives To analyse the which wife was the most suitable for Henry VIII Starter: Key clip Main: Speed dating with masks! Plenary: Wheel of Life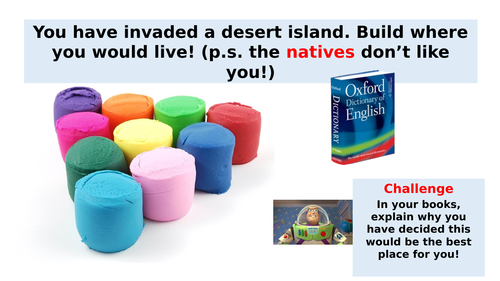 Lesson 6: BQ: Why were Castle important to William the Conqueror? Can you describe the purpose of a castle. Can you explain the advantages of a castle… Can you evaluate the location of castles. Starter: Security ideas for protection on desert island? Main: Decision Making Game on where to build castle. Plenary: Label diagram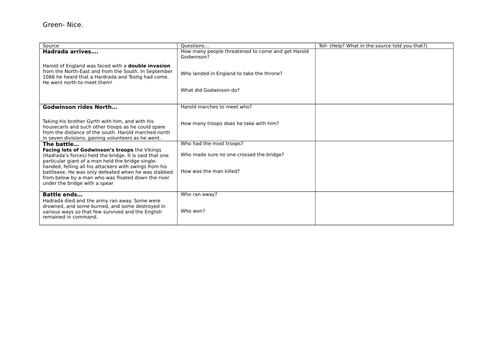 Lesson 3: BQ: What happened at the Battle of Stamford Bridge? Can you describe what happened at the Battle of Stamford Bridge? Can you to explain the reasons that Harold Godwinson won the battle? Can you analyse whether Godwinson won due to his strengths or Hadrada's weaknesses? Starter: Post it with contenders Main: Sources differentiated to be able to create freeze frames. Plenary: Freeze Frames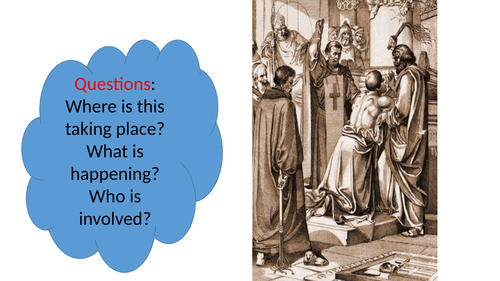 Lesson 13: BQ: Why was Thomas Becket murdered? Can you describe the event leading to the murder of Thomas Becket Can you explain why Thomas Becket was murdered Can you analyse who was to blame for the murder Starter: Source inference Main: Complete activities for investigation (Total 8)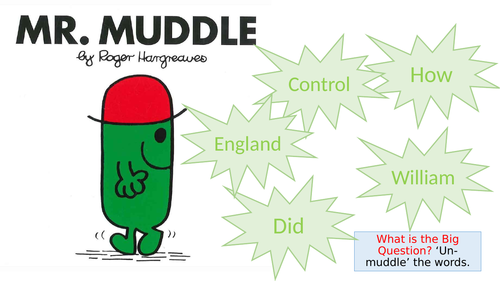 Lesson 8: BQ: How did William control England? Can you describe the different ways that William was able to control England. Can you explain how the ways of control would be effective. Can you analyse which technique of control would be the most effective. Starter: Unjumble the BQ Main: Card Sort of key ways. Plenary: Test Quiz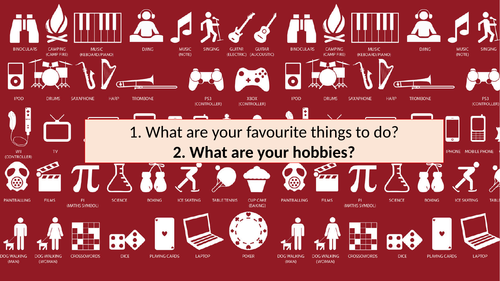 Lesson 10: BQ: Are you on Highway to Hell or a Stairway to Heaven? Can you describe some of the influences the Church had on people's lives Can you explain why the church influenced Medieval lives. Can you analyse how much of an affect Religion had on Medieval Lives Starter: Hobbies Main: Positives and negatives of church Plenary: Heads Up- Keywords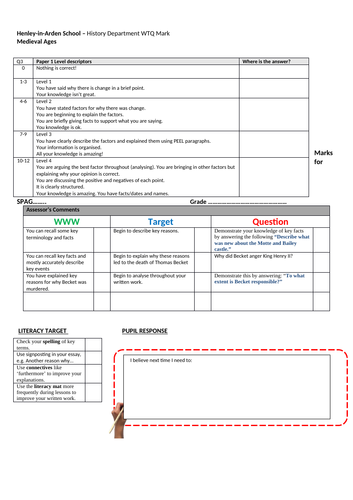 Assessment- GCSE style for KS3. Includes mark scheme and www/T/Q