2k+Uploads
2014k+Views
3245k+Downloads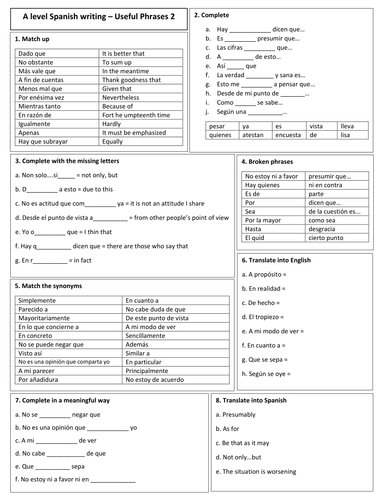 5 vocabulary builders recycling a wide range of useful phrases for essay writing + discourse markers, many of which are not useful found in textbooks. My students find them extremely useful as they recycle the target language items many times over.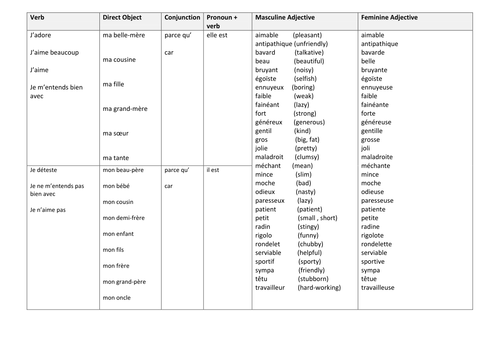 A collection of more than 50 sentence builders on a very wide range of topics some new some old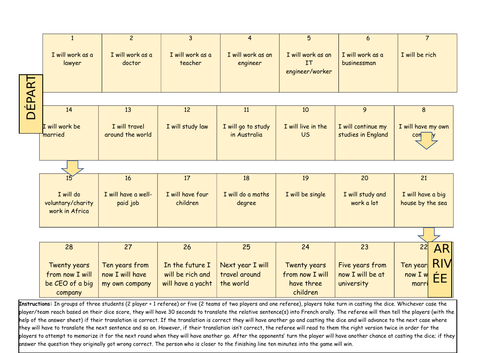 - A sentence builder with model sentences - A Narrow reading texts set with a few tasks recycling the vocab in the sentence builder - An oral translation board game with Answer key - A worksheet to consolidate future plans key vocab and the simple future of key verbs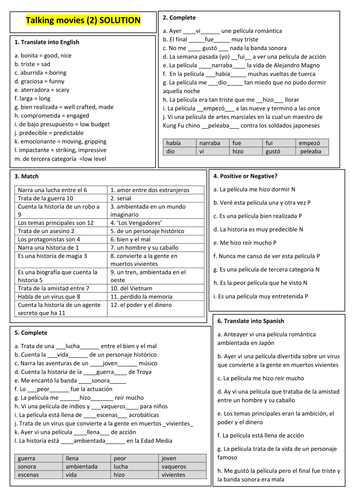 Quickies on Cinema, School, Environment (x2), Free time and Health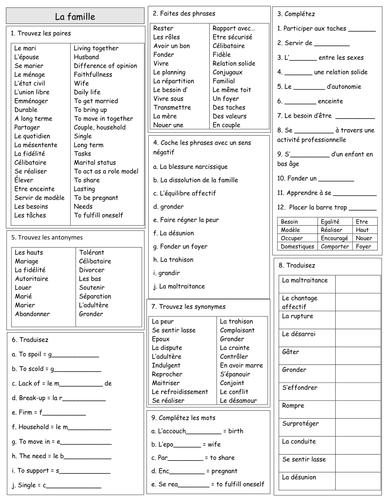 More A level revision quickies here: https://www.tes.com/teaching-resource/23-new-a-level-french-revision-quickies-2016-11244907 For an free online self-marking version of these go to: www.language-gym.com/work-outs/. STEP 1 - Select French STEP 2 - Select Vocabulary STEP 3 - Select Advanced level Any feedback would be more than welcome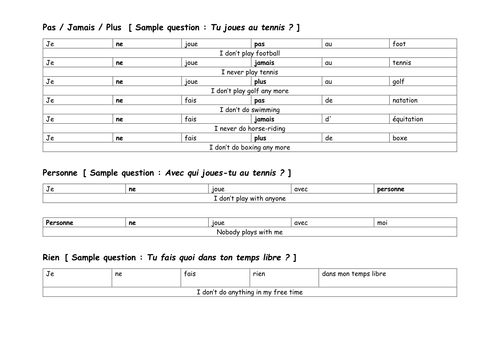 Scaffolding sheets to use in support of the following daily ILRs - Register routine to elicit use of expressions indicating emotional states or feelings - Small talk about what one did yesterday, last weekend, etc. - Exit ticket routine at end of lesson : what are you going to do this eve, tomorrow, weekend, etc. - Grumpy time routine (teacher ask questions and students must answer always in the negative usin different negative structures each time)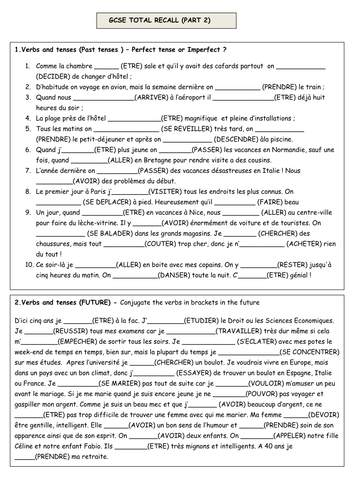 A wide range of activities covering most GCSE grammar structures and tenses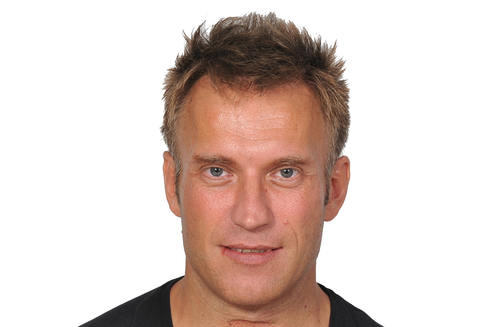 A wide range of vocabulary builders and translation resources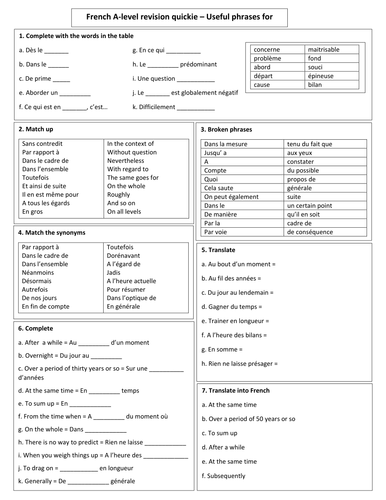 New worksheets packed with vocab building activities on a range of topics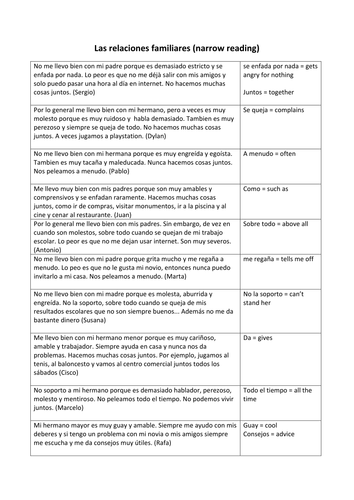 A pool of resources on family relationships which complement my online activities in the work-out section of www.language-gym.com. They include: 1. find someone who with cards (cards and grid) 2. highly structured communicative drills 3. narrow reading 4. vocab builder I hope they are useful. Gianfranco

A collection of resources on connectives and other discourse markers and useful phrases suitable for A-level writing revision.Challenging, meant for able A-level students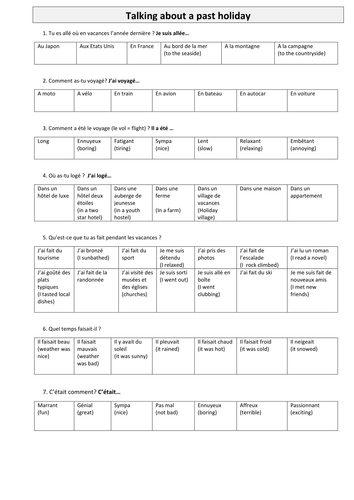 Listening-as-modelling (sentence builder), Speaking, Reading and Vocab building activities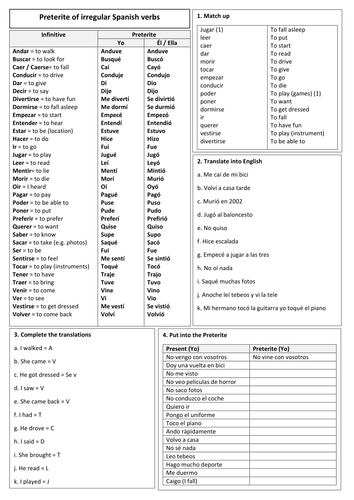 Two pages of intense drilling on preterite of 30+ irregular verbs. To use with boxing game at www.language-gym.com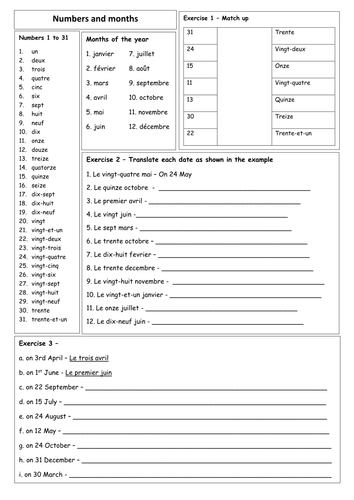 A set of resources on numbers, dates and birthdays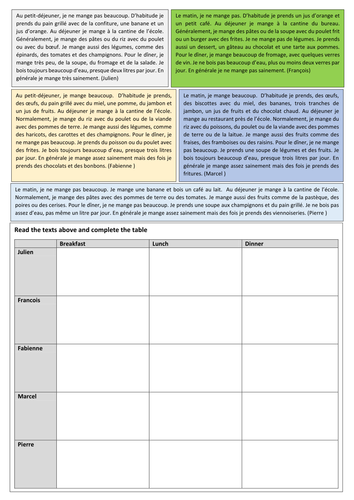 A set of narrow reading texts on food with a comprehension activity

A range of my best Spanish resources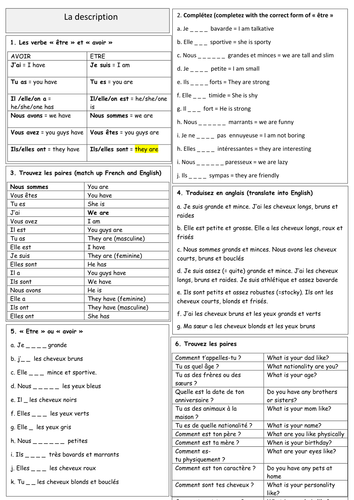 A consolidation sheet ideal for cover work ,homework, independent study.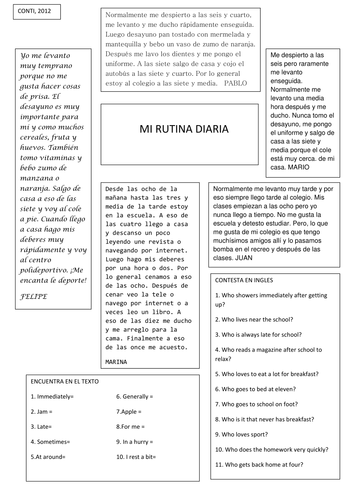 (1) 2-3 lessons worth of activities on daily routine and reflexive verbs. I have used it with my yr 8 topset in the past successfully. However, Yr 9s could use it, too. (2) Hot Potato Quiz (3) Reading comprehension

Wide range of activities on: adjectives, all tenses, connectives and other complex structures. Very popular with my students.For more verb practice you may want to use this free interactive webtool: www.language-gym.com. It's an online French verb conjugation trainer optimised for iPad and Google Chrome.