422Uploads
3091k+Views
5568k+Downloads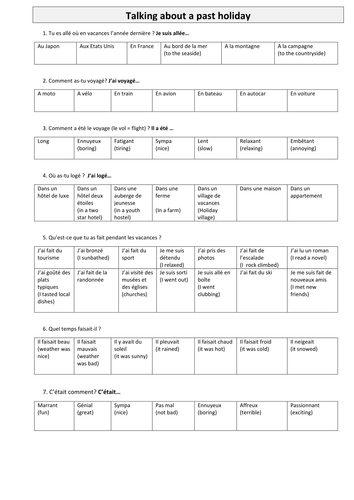 Listening-as-modelling (sentence builder), Speaking, Reading and Vocab building activities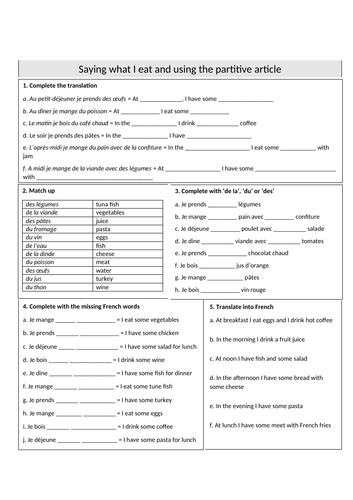 A sentence builder for use with beginners modelling the use of the partitive article with food and drinks. Two chunk-based vocabulary builders consolidating the material in the sentence builder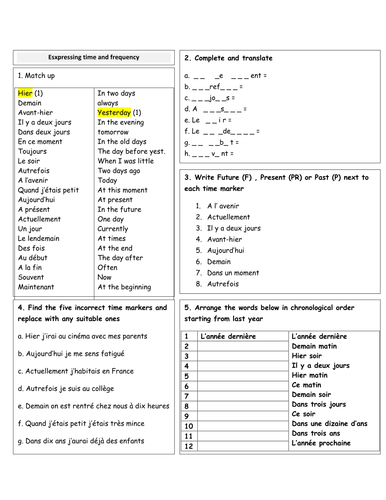 revision sheets for GCSE with loads of consolidation activities drilling in the core vocabulary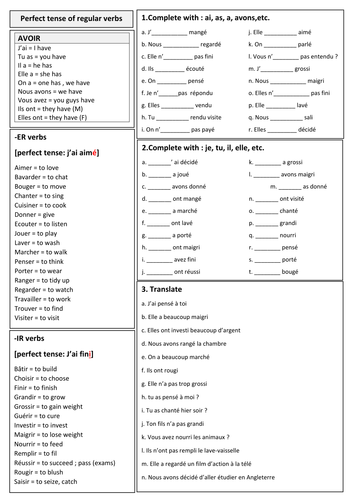 This ideal fro homework, cover or head-down lesson whilst one is marking books/essays with individual students (one hour's worth of work at least) I use this in conjunction with the verb trainer at www.language-gym.com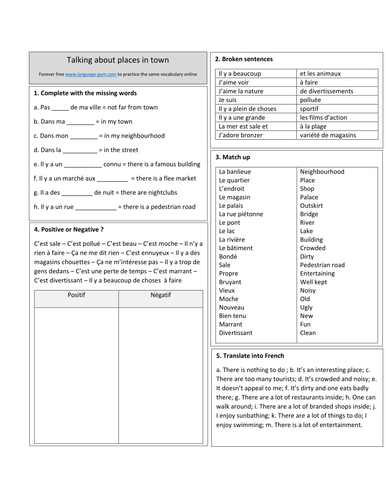 Sentence builders, Writing mats and Vocab builders on places in town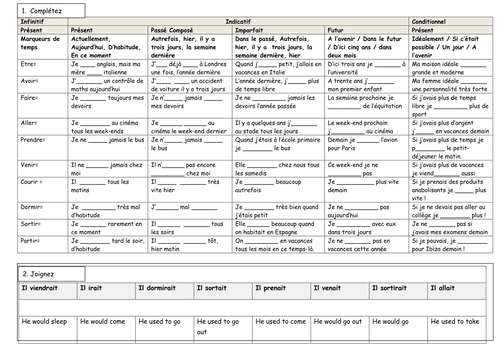 A number of grammar quickies and gap-fill exercises to practise tenses and reading comprehension skills across most GCSE topics. For free self-marking ONLINE grammar activities go to language-gym.com/work-outs/ and select grammar modules. For a free interactive ONLINE verb trainer go to: www.language-gym.com/verb-trainer/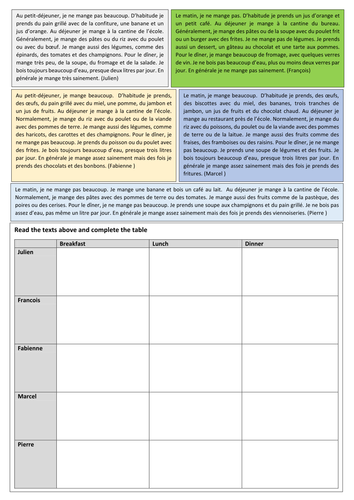 A set of narrow reading texts on food with a comprehension activity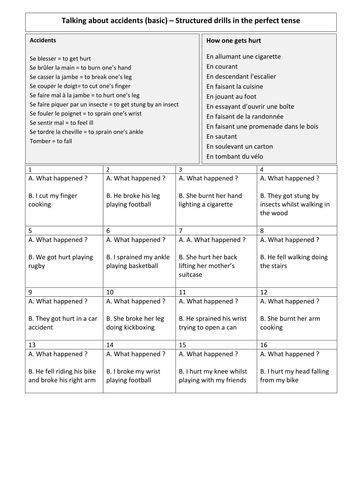 A wide range of new resources on health including speaking, reading , grammar, translation and vocab building activities. They cover various areas, from things to do to stay healthy to body parts and accidents and injuries Same words/phrases included in my Boxing Games and Work-outs at the free www.language-gym.com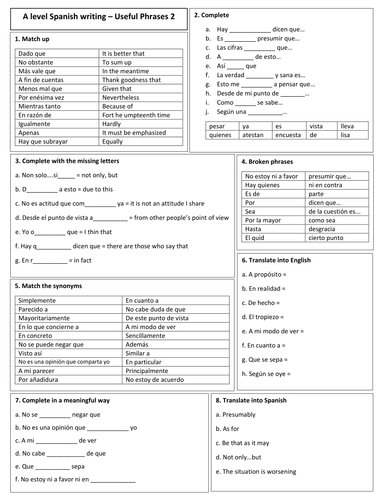 5 vocabulary builders recycling a wide range of useful phrases for essay writing + discourse markers, many of which are not useful found in textbooks. My students find them extremely useful as they recycle the target language items many times over.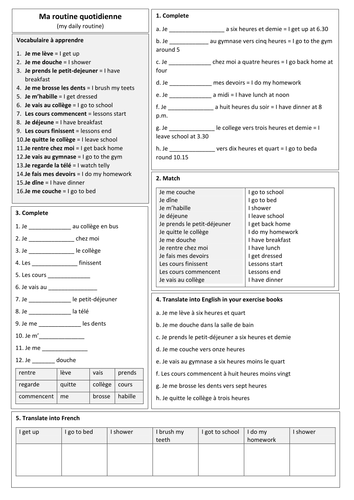 A sentence builder to present and drill in the target material through listening and translation as well as a consolidation sheet.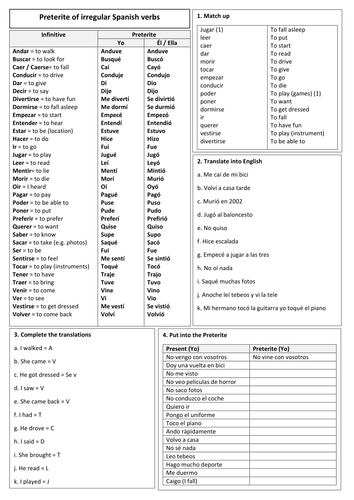 Two pages of intense drilling on preterite of 30+ irregular verbs. To use with boxing game at www.language-gym.com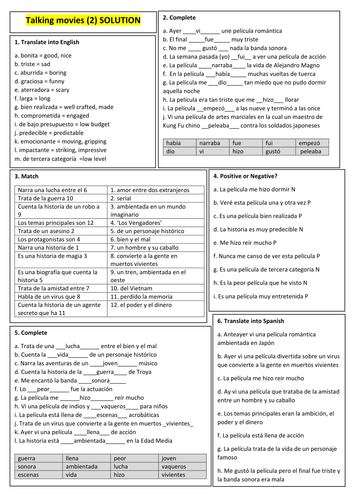 Quickies on Cinema, School, Environment (x2), Free time and Health

A collection of resources on connectives and other discourse markers and useful phrases suitable for A-level writing revision.Challenging, meant for able A-level students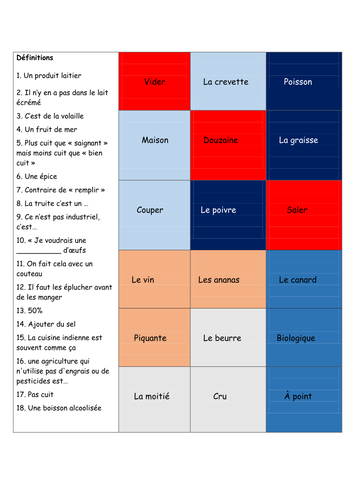 Pool of resources on food. To practise the language on these worksheets further go to my free website: www.language-gym.com and select' work-outs'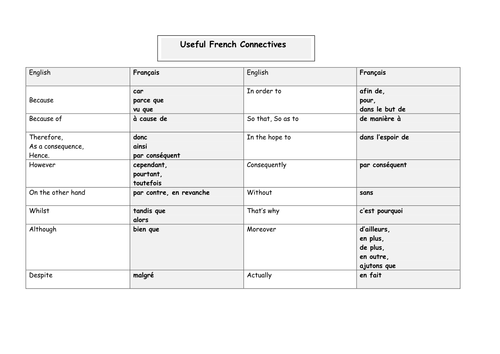 Highly structured and challenging activities across GCSE topics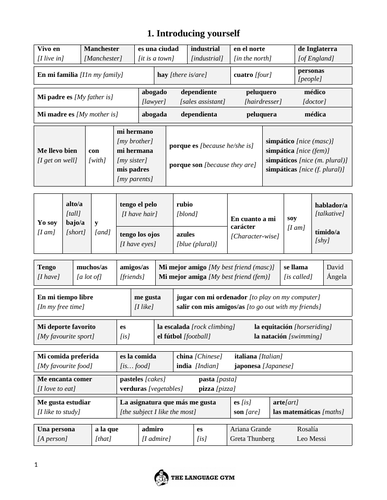 A unit from my forthcoming GCSE SPANISH revision book based on AQA and EDEXCEL exams. It includes the answer key too.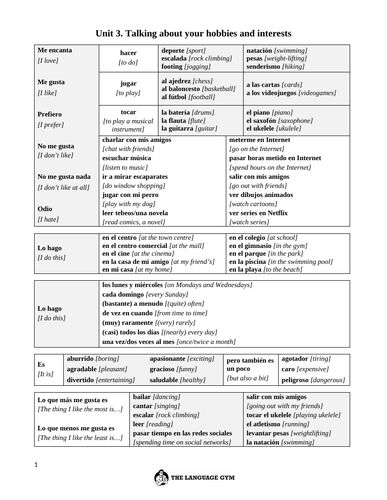 A unit from my forthcoming GCSE revision book based on the first AQA theme but applicable to all exam boards. It contains 8 pages of vocabulary building, reading, translation and writing activities. Each activity recycles the target items extensively and is based on the EPI PIPO sequence (Pre-reading, In reading, Post reading consolidation, (pushed) Output)