427Uploads
2942k+Views
4885k+Downloads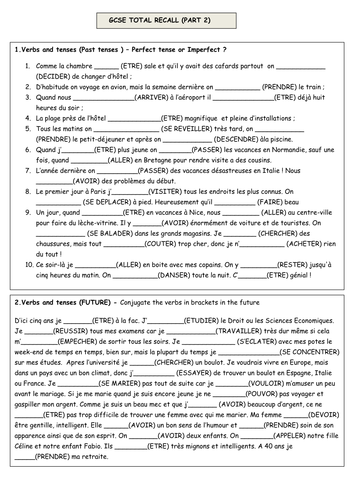 A wide range of activities covering most GCSE grammar structures and tenses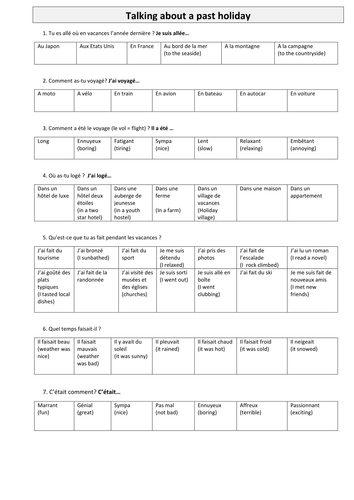 Listening-as-modelling (sentence builder), Speaking, Reading and Vocab building activities

A collection of resources on connectives and other discourse markers and useful phrases suitable for A-level writing revision.Challenging, meant for able A-level students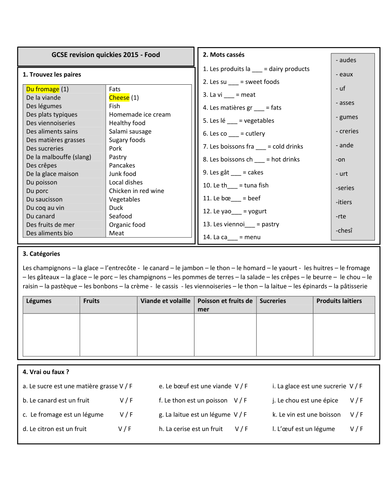 A completely new set of 17 revision quickies on food, eating out, school, problems at school, problems in general, benefits of sport, world of work, future plans, town, etc. In order to practise the same vocabulary online through self-marking activities go to my forever free website: www.language-gym.com (Upper intermediate section)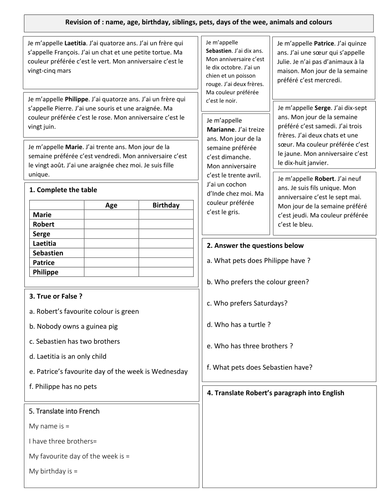 Narrow reading + comprehension tasks on basics. Lots of recycing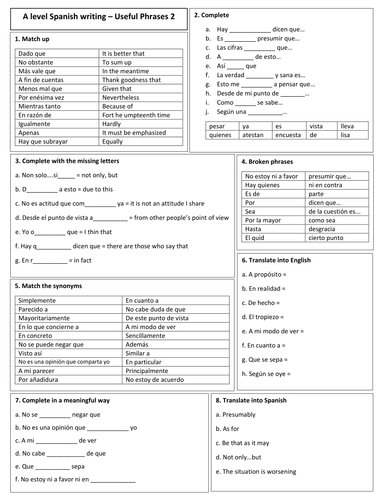 5 vocabulary builders recycling a wide range of useful phrases for essay writing + discourse markers, many of which are not useful found in textbooks. My students find them extremely useful as they recycle the target language items many times over.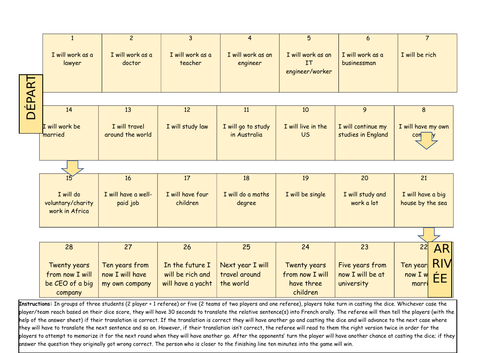 - A sentence builder with model sentences - A Narrow reading texts set with a few tasks recycling the vocab in the sentence builder - An oral translation board game with Answer key - A worksheet to consolidate future plans key vocab and the simple future of key verbs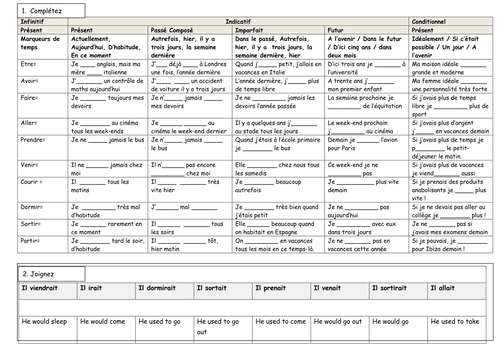 A number of grammar quickies and gap-fill exercises to practise tenses and reading comprehension skills across most GCSE topics. For free self-marking ONLINE grammar activities go to language-gym.com/work-outs/ and select grammar modules. For a free interactive ONLINE verb trainer go to: www.language-gym.com/verb-trainer/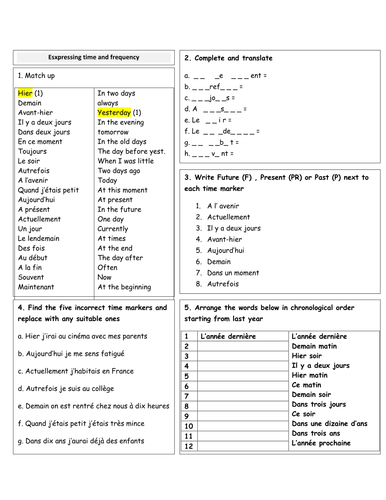 revision sheets for GCSE with loads of consolidation activities drilling in the core vocabulary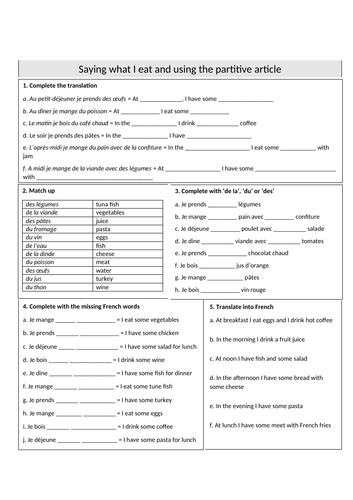 A sentence builder for use with beginners modelling the use of the partitive article with food and drinks. Two chunk-based vocabulary builders consolidating the material in the sentence builder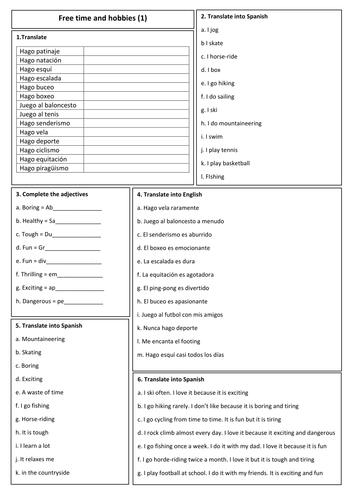 A sentence builder I use to present new vocabulary along with old + a sheet to consolidate it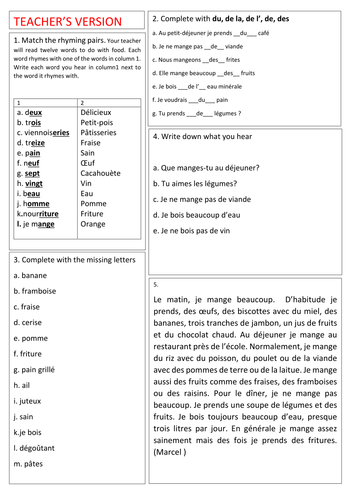 New pool of resources on food, twelve to be exact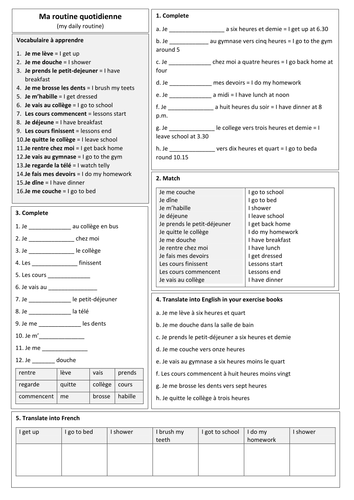 A sentence builder to present and drill in the target material through listening and translation as well as a consolidation sheet.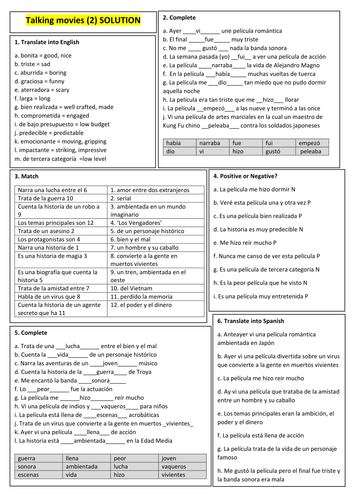 Quickies on Cinema, School, Environment (x2), Free time and Health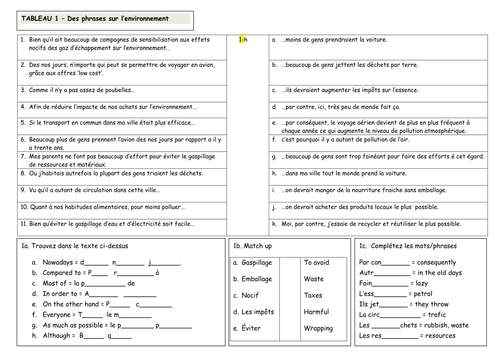 A range of activities on the environment. vocabulary, phrases, connectivesTo practise conjugating French verbs use this FREE interactive web-tool: www.language-gym.com. A FREE ONLINE VERSION OF THE VOCAB BUILDERS AT: www.language-gym.com/work-outs/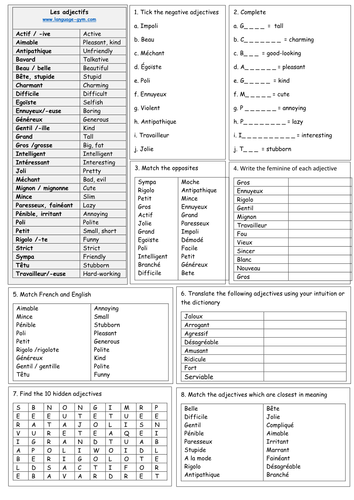 www.language-gym.com/work-outs/ for the online version of these. select FRENCH, then VOCABULARY, then UPPER INTERMEDIATE To practise conjugating GCSE verbs: www.language-gym.com/verb-trainer/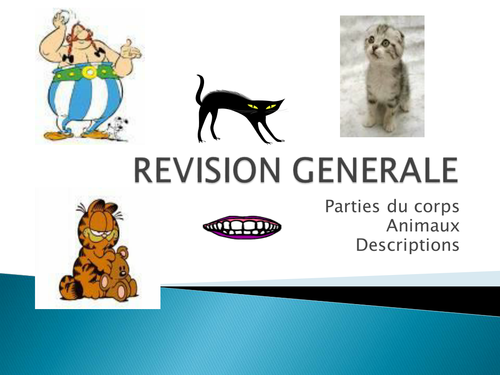 This is a booklet I created for absolute beginner young learners. To practise this vocabulary further go to my forever free interactive website, www.language-gym.com (wok-outs section)