Creative Learning Ltd.'s Shop
Teaching Resources for: Spanish Music ESL English Maths and more...
110Uploads
11k+Views
540Downloads
Teaching Resources for: Spanish Music ESL English Maths and more...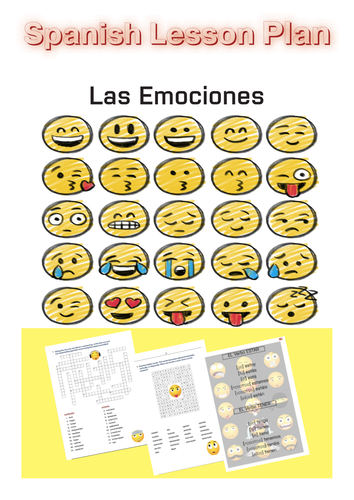 Contains: Lesson Plan 2 Revision sheets 1 Crossword 1 Word-search 10 Flashcards 5 pages of Worksheets

Includes: • Spanish text on the tradition behind the Dia de los Muertos celebration • Comprehension questions on the text • 6 pages of vocabulary skills worksheets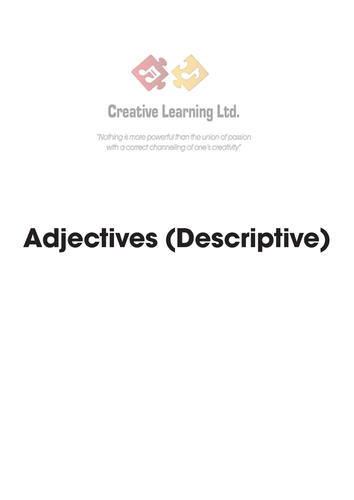 Set of worksheets suitable for secondary school. The primary objective of these exercises is to memorise adjectives and their meaning, would work well as an introductory set of exercises for the topic.

Includes: - Lesson Plan (Intermediate level) - 1 Text (Short story) - 1 Set of questions on the text ( Reading Comprehension) - 1 Extension writing exercise based on the text - 2 Extra Worksheets to consolidate Grammar + Writing Skills - Game cards to play a Cluedo style game ( focusing on the past continuous) outlined in the lesson plan Total Pages: 7

Includes: - Lesson Plan (Elementary level) - 2 Revision & Activity sheets - 5 pages of High Resolution Graphics Flashcards ( drawings + action verbs at the present continuous) - All the material needed to carry out the exercises outlined in the lesson plan Total Pages 9

Save 25 % by buying the Foundation & Higher bundle Includes: - 26 Role-play cards - High Resolution Graphics - Suitable for 10th grade | GCSE Spanish Level Created on the basis of the Edexcel Specification Total Pages 30

Alphabet and number sets in different styles and typefaces. Ideal for cutouts and use in general classroom activities.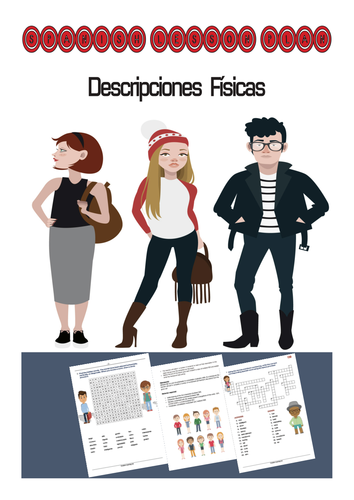 Contains Lesson Plan 2 Lesson Material| Revision sheet 1 Crossword 1 Word-search 6 pages of Additional Worksheets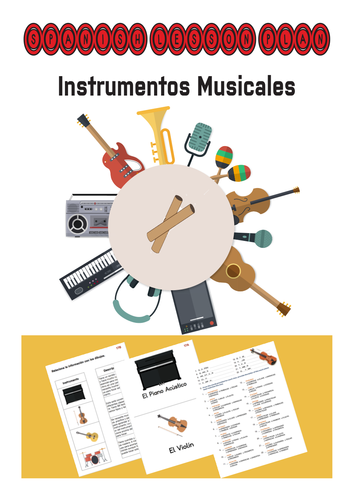 Contains: - Lesson Plan - 1 Crossword - 1 Word-search - 6 pages of Worksheets - 2 sets of 8 Flashcards each ANSWER KEY INCLUDED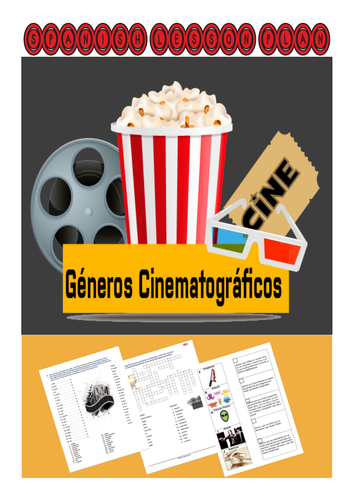 Contains: - Lesson Plan + all the material needed for the lesson - 1 Crossword - 1 Word-search - 8 pages of Worksheets ANSWER KEY INCLUDED

The idea of Language Through Music is to learn Spanish by looking at modern popular hits from the Latin American music world. Songs are chosen following a specific criteria. They will generally cover topics of historical/social/political interest tackling issues affecting modern Latin American society, thereby creating opportunity for discussion and practice of oral skills. Furthermore it this gives the teacher the possibility interlink a wider ranger of activities within the same lesson/set of lesson. Some songs may be chosen due to a particularly interesting use of language and/or presence of particular expressions that are worth looking at in detail. Due to copyright reasons I cannot include the original audio file with the material, however all of the songs will be widely available on the net/Youtube/iTunes and I will provide a working link. The use of realia such modern songs in the learning process will give the student more of a feel of real-world application of his language skills as well as an enriching cultural experience in itself. Spanish lesson plan for up to 3 hours. In depth analysis of the song "Ella y El" by the popular Guatemalan songwriter Ricardo Arjona. This song touches a number of topics but the main one regards the Cuban Embargo and Cuba's social/political history during the last 50 years. Includes: - Full Lyrics text of the song - Comprehension questions relating to the content of the text - 2 pages of exercises aimed at developing a deeper understanding of the expressions and metaphors used in the song. - Reading comprehension text "La Historia del Bloqueo en Cuba" - Set of questions related to the text. - A Mind map outlining important points for a class discussion on the topic. Youtube link for the song: https://youtu.be/K6PXwxi4eJI ANSWER SHEET is not included cause many questions are discussion based however if you require answer guidelines I will be happy to provide you with a free copy.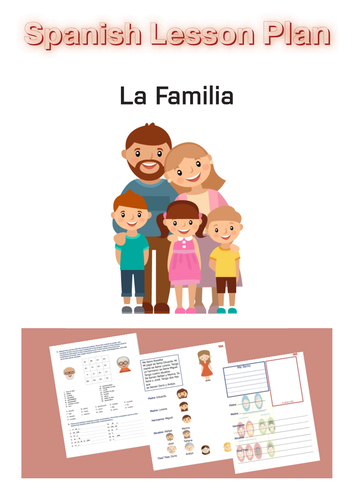 Contains: Lesson Plan 2 Revision sheets 6 pages of Worksheets ANSWER SHEET INCLUDED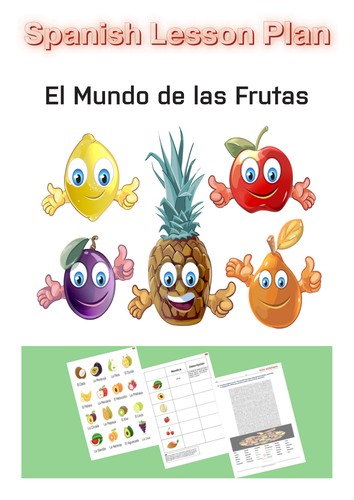 Contains: Lesson Plan 1 Revision sheet 1 Crossword 1 Word-search 1 Additional Worksheet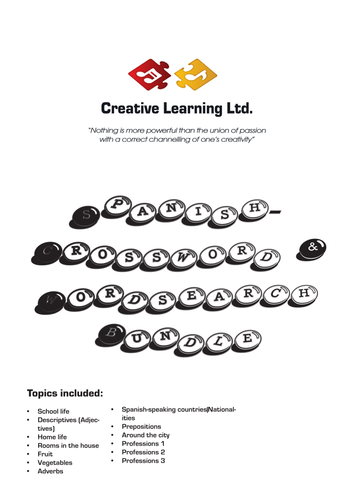 Spanish Crossword & Word-search activities for the following topics: School life • Descriptives (Adjectives) • Home life • Rooms in the house • Fruit • Vegetables • Adverbs • Spanish-speaking countries|Nationalities • Prepositions • Around the city • Professions 1 • Professions 2 • Professions 3 ANSWER SHEET INCLUDED

SPANISH SOCIOCULTURAL ACTIVITIES Las Redes Sociales Includes: - Text on origins/history of social networks with interesting facts - Set of comprehension questions on the text - Group Activity involving creating your own social network and presenting it to the class in Spanish - Spidergram to organize a class discussion on Social Networks and the impact they have on society

includes: - 10 short texts/stories EACH with a set of reading comprehension questions - High Resolution Graphics Artwork Levels: Pre-Intermediate - Upper Intermediate

includes: - 10 short texts/stories EACH with a set of reading comprehension questions - High Resolution Graphics Artwork Total Pages: 10

SPANISH Conversation Cards INTERMEDIATE BUNDLE You save over 30% with this bundle compared to buying Volume 1 & 2 individually!!! Includes: - 160 Conversation Cards covering the following topics: Hobbies & Interests School Life Around the City Home life Routines & Habits Clothes Food & Drink Jobs & Professions The Preterite Health & Illnesses -18 FREE HIGH RESOLUTION GRAPHICS Vocabulary Flashcards - Tips for use and Activity Ideas - Cover Artwork Total Pages 59