Grace Selous Bull Resources
I provide art resource packs that teach art in a cross-curricular fashion for 5-11 year olds.
9Uploads
243k+Views
472k+Downloads
I provide art resource packs that teach art in a cross-curricular fashion for 5-11 year olds.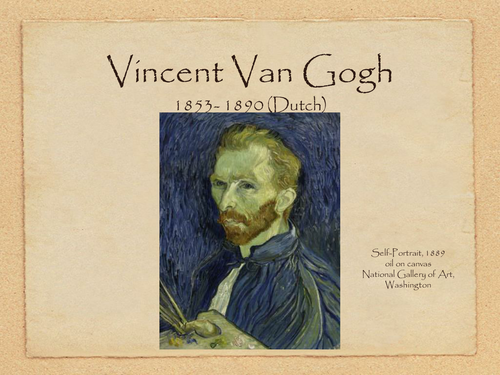 An introduction to Vincent Van Gogh and his work through the use of Line and Colour. Using his work we progress through some of his most famous pieces.Through the use of exercises along the way it teaches children to really look at an image, compare two images and learn about how a Post- Impressionist painting is made from line and colour. NB: Please note there are some teacher notes on the 'Starry Night' slide for an activity.

Learning and re-caping Maths and Art elements through the artwork of Wassily Kandinsky (1866-1944). Using Kandinsky's abstract paintings as the starting point we progress through elements of maths and art revision. Specifically covered, 2D shapes, fractions, measuring circles, symmetry, as well as, artist profiling and the colour wheel including primary, secondary and complimentary colours. Visually enticing revision sheets include, symmetry, fractions, 2D shapes and angles.

Henri Matisse was a French artist who used colour dynamically and with passion. This lesson plan concentrates on his last artistic phase, cut-outs. Included in this pack are teacher's notes (background information, classroom activity and homework options), a powerpoint, homework options sheet, French vocabulary activity sheet and lastly a printable example sheet of shapes Matisse used. The cross-curricular themes are French and English. The lesson goes through colours in French and a few basic words that can be seen through Matisse's work. Within the homework options there is an option for an English writing assignment also. Due to copyright laws you will need to copy and paste three google images into the powerpoint. I have specified which cut-outs to use.

Use the Nativity story this December as a tool for some cross-curricular learning with Art, Religious Education and English in one lesson. This resource takes your students through the Nativity using paintings from the past as a visual source of storytelling. Using paintings illustrating the Nativity they will have to place the correct image to the timeline of the story, describe in their own words what is happening and match the correct Bible verse. It also includes a printable Bible verse, a relevant word mat with a word search and a page full of interesting facts about the Christmas story.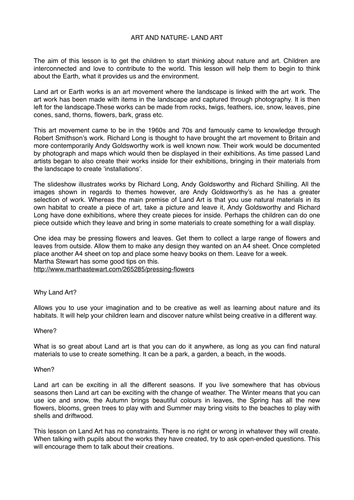 In exploring Land Art or Earth Art children begin to think about the relationship Art and Nature can have. This resource will help pupils start to think about the Earth, its environment and the endless opportunities to create something beautiful. Using examples of work by Richard Long and Richard Shilling, we expand and explore in more depth the work of Andy Goldsworthy. Through his work we look at Line, Form, Material and shape. The exploration of these artists will give a good foundation for them to go out, explore and create. This resource is aimed toward the upper end of Primary school pupils, however due to the subject matter it can be easily adapted to suit younger years.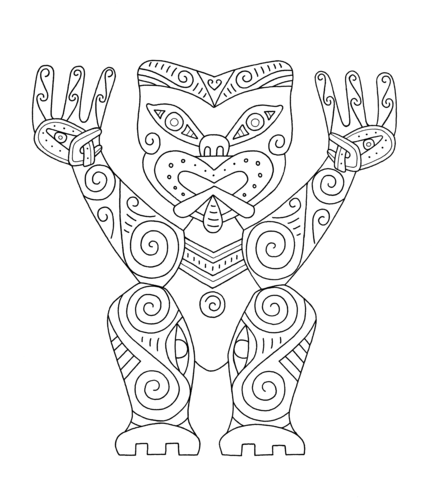 On our art journey around the World we stop off in New Zealand to study some traditional Maori Art. This lesson is broad enough for those in KS2 and KS3. We explore the forms, shapes, designs and symbolism of traditional 'Ta-Moko&' masks. We look at the culture and meaning behind them. Using art to stimulate learning of a different culture to our own, students will be learning a little about another history and geography of these people. Many activity ideas at the end and activity sheets for the younger ones.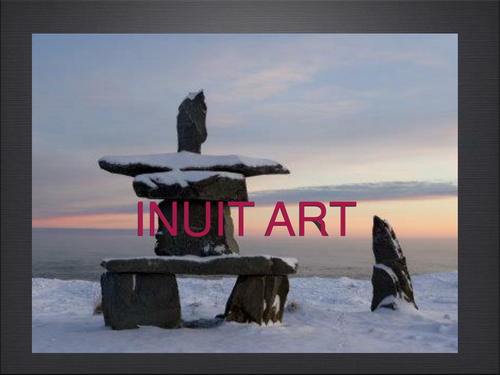 Do you every get bored of teaching the same blue chip names, like Picasso, Matisse and Van Gogh? Yes, these artists are important to know, but there is a whole world of art that children may not have access to. I am doing a five week painting course that will be travelling all over the world, starting here with Inuit Art. Inuit's or otherwise known as Eskimos have a vibrant and colourful style of art that you will never forget once eyes are lain on it. Stylistic with bold colours and black outlines we see Inuit art as inherently one with nature. The kids absolutely love it.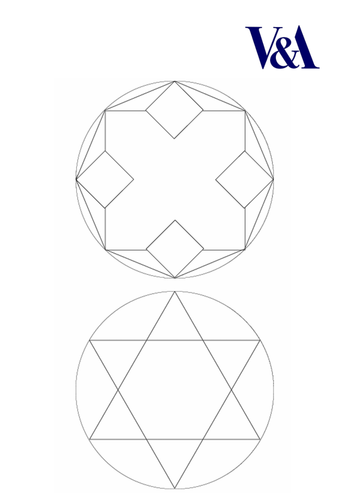 Using Islamic Art as a basis to learning shapes and what you can do with those shapes. A cross-curricular lesson for teachers who wish to inspire children with geometry within a cultural contact that may be different from their own. Religion, art and maths combined into one lesson. With lots of PDF activity sheets to use and various ideas for activities and displays.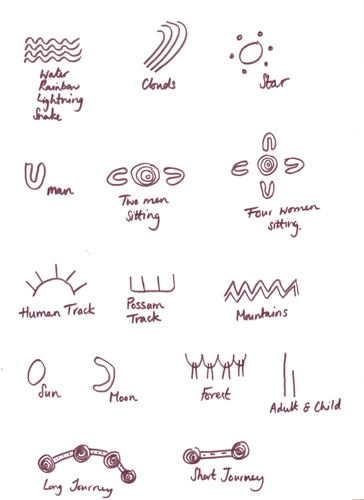 Learning about other cultures through their art and pairing it with English and Geography. Aboriginal Art is a fantastic topic for children. They will learn a little about who the Australian Aboriginals are, their symbols and what and how they paint. Activities, include art coupled with English or Geography. Team it with a trip to a forest or zoo, or use it as a tool for creative writing. Fun suggestions for displaying work too.