Harriet887's Shop
Head of Geography. A range of resources for KS3, GCSE and A Level Geography. Content for AQA Geography Specifications
24Uploads
4k+Views
5k+Downloads
Head of Geography. A range of resources for KS3, GCSE and A Level Geography. Content for AQA Geography Specifications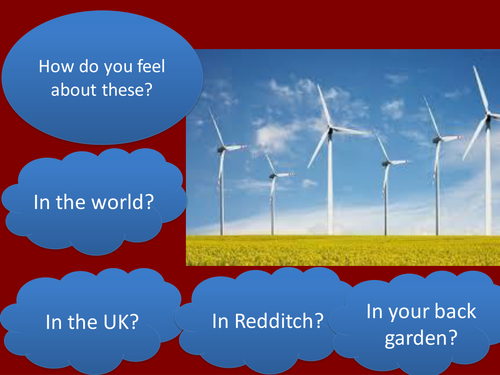 Lesson and resources that looks as the different renewable energy options. Includes a decision making component.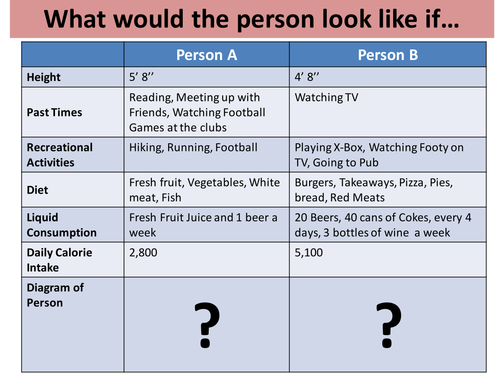 Series of lessons on Global Obesity as part of a geography of health module for KS3. Includes: Distribution of obesity Impacts of obesity Nauru Case Study Focus on UK Obesity including recent government changes to UK obesity strategy. Dragons Den activity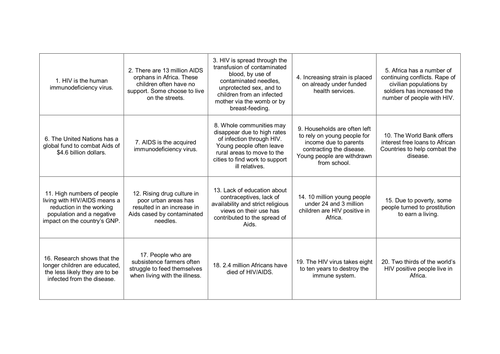 Geographies of health lessons based upon the infectious disease of HIV. This was taken from the A level Geography course and adapted for Y9 curriculum. Covers: Distribution and causes of HIV Impacts of HIV in sub-saharan Africa Management of HIV group activity/decision making Management of HIV assessment All resources are included.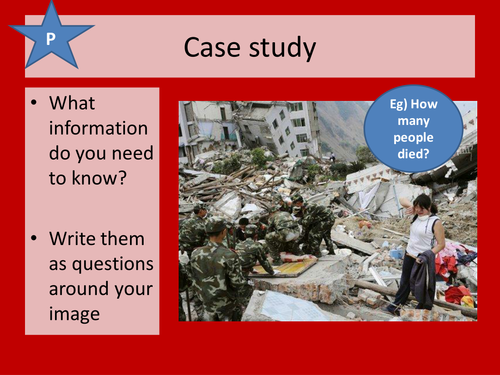 Focuses on causes and impacts of the earthquake in Sichuan. Collaborative learning lesson. Graded outstanding.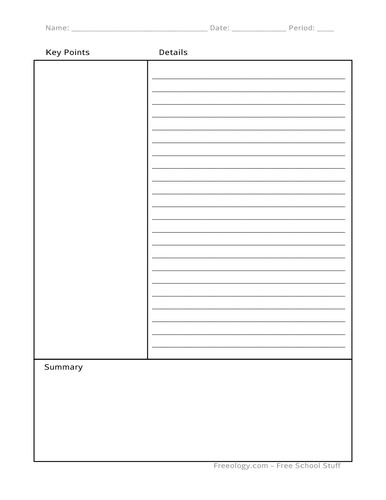 Meets the AQA New GCSE Specification for Urban Issues and Challenges. Case study of one newly emerging city - Rio De Janeiro. Fully resourced lessons including: An introduction to Rio Reasons for it's growth Opportunities in Rio Challenges in Rio Rocinha Squatter settlement - issues and solutions.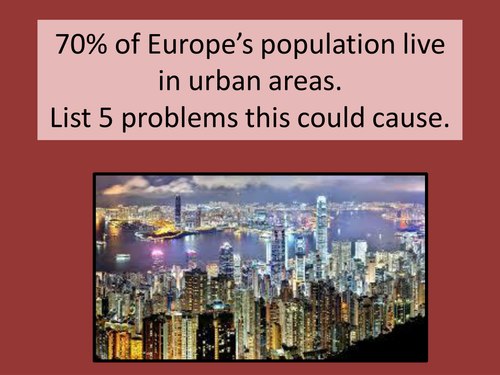 For GCSE Geography students studying AQA Geography unit Urban issues and Challenges. Lesson focuses upon the growth of megacities.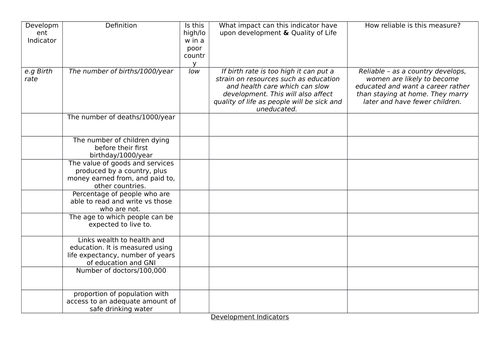 Fully resourced changing economic world for AQA geography GCSE. All lessons come with PPTs and a range of resources.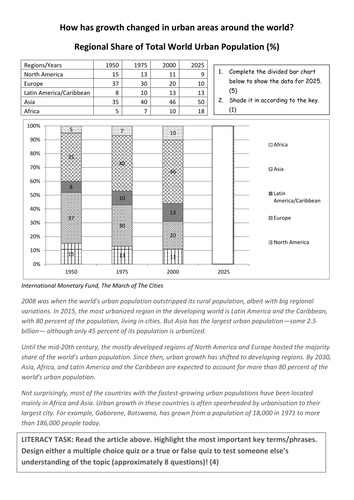 Includes fully resourced lessons on: Urbanisation - patterns of urban growth, causes of urban growth Megacities Fulfils the requirements of the first section of specification.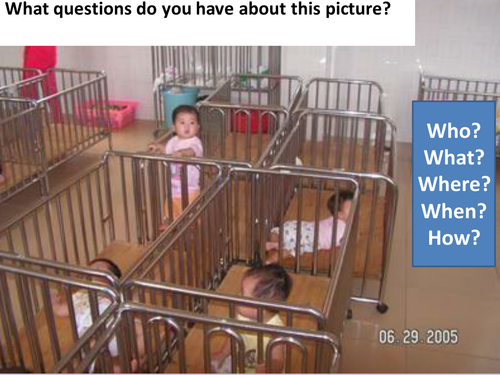 Collaborative Learning lesson. Focuses on causes and impacts of China's One Child Policy.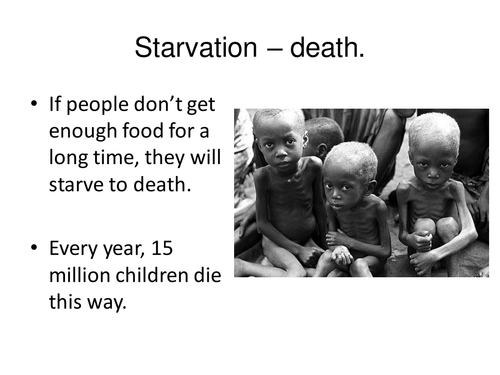 Resources for KS3 Geography init Geographies of Health. Differentiated resources available and 3+ lessons fully resourced. Lessons include: Distribution of famine Causes of famine Impacts of famine Famine in Ethiopia Management of famine decision making activity Famine assessment Ofsted outstanding received for 1 of these lessons.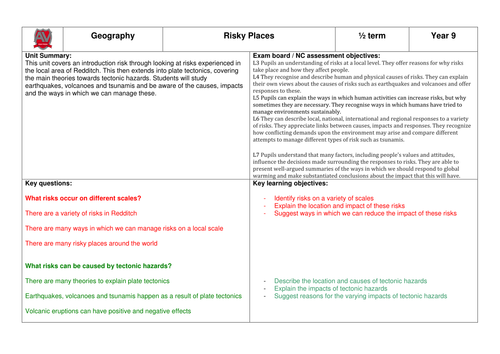 A set of lessons for KS3 Risky world. Complete with unit overview, assessments and student trackers. A set of 17 lessons that covers risks in the local area, risks around the world and then focuses in on plate tectonics. The theory of plate tectonics then lessons on earthquakes, volcanoes and tsunamis, focusing on the causes, impacts and responses the the ways in which they can be managed. Covers a range of different lesson activities alongside assessments that are primarily decision making.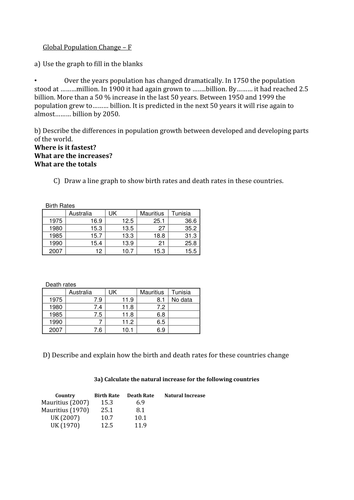 Fully resourced lessons for population at GCSE level. Originally planned for AQA A but can be used for other exam boards. Includes: population growth, DTM, China's One Child Policy, Migration, Refugee Migration, Ageing Population, Kerala Population Policy. All lesson powerpoints here along with worksheets/information. All lessons linked with exam question and mark scheme on the end of the PPT. Contains lesson ppts and resources for AQA Geography specification. Units: Changing economic world and urban issues and challenges.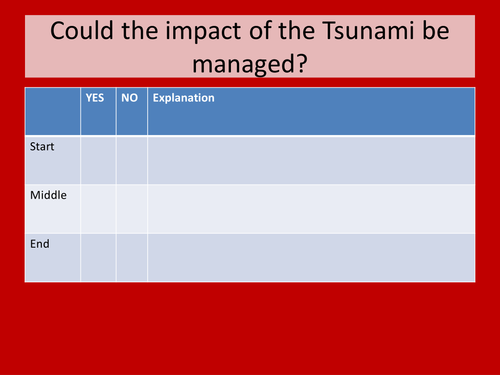 KS3 Lesson on Tsunami Management. Focused on Indonesian Tsunami Full PPT and resources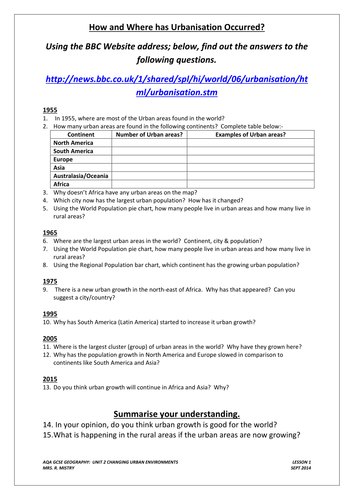 Full set of resources for the unit 'Changing Urban Environments' GCSE Geography AQA A. Lessons are fully resourced with a variety of activities. Differentiated resources present for some of the lessons.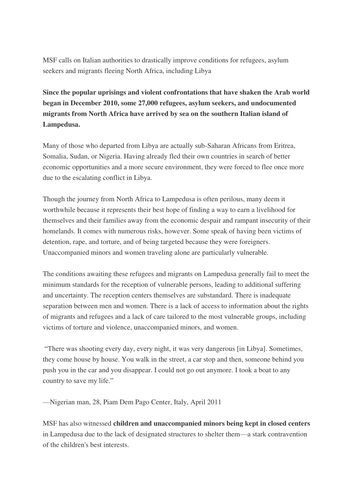 Differentiated lesson that focuses on the recent migrant crisis. Planned to fit the requirements of AQA A GCSE Geography. Differentiated resources for higher and foundation tier.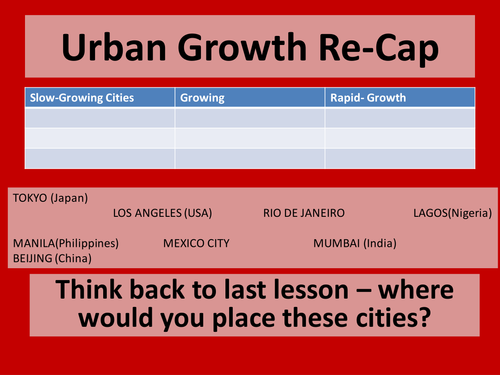 Fits into L2 of Urban issues and Challenges - focusing on the reasons for urbanisation and push and pull factors causing rural-urbani migration.