406Uploads
753k+Views
464k+Downloads

Powerpoints to teach different aspects of life in the sixties, plus headings and lettering. It contains 9 PowerPoint files for use on an interactive whiteboard; suitable for teaching children aged 8-11; plus a banner and lettering for display INTRODUCTION TO THE 1960S - A short introduction explaining what a decade is and how many decades ago the Sixties were. Poses some questions for the children to think about, with a page for mind mapping. (4 slides) LIFE IN THE 1960S - How people in the 1960s had 'never had it so good'; Money - Explanation of pounds, shillings and pence with illustrations of the coins and notes; Shopping - how supermarkets started expanding, Green shield stamps, and food eaten in the Sixties; Transport - Expansion of motorways, popular cars, and air transport; Technology - Police call boxes, public telephones, telephones in the home, computers, computer games, the forerunner to the Internet, lasers, calculators. (25 slides) SCHOOL IN THE 1960S - What it was like going to school in the 1960s. (10 slides) KEY EVENTS OF THE 1960S - A timeline of events from 1960 to 1969, with three highlighted events in each year. (11 slides) HOMES IN THE 1960S - New housing developments, tower blocks and older houses that needed modernising; How the washing and cleaning was done; Home fashions - kitchens, lounges, ornaments, and furniture; Television, and how it progressed over the decade. (12 slides) FAMOUS PEOPLE OF THE 1960S - Neil Armstrong, Yuri Gagarin, Alfred Hitchcock, John F Kennedy, Jacqueline Kennedy, Muhammad Ali/ Cassius Clay, Mary Quant, Andy Warhol, and Twiggy. There is a page for each person, with a short description of what they are famous for. (11 slides) FASHION IN THE 1960S - How fashioned changed from the beginning to the end of the decade; how it was influenced by music. (17 slides) MUSIC IN THE 1960S - How people listened to music in the Sixties - records and record players; radios and Pirate radio stations, introduction of tape players, jukeboxes; Sixties music fans - Mods and Rockers, Skinheads and Hippies; Sixties bands and singers - The Beatles, Elvis Presley, Chubby Checker, Cliff Richard, The Beach Boys, The Rolling Stones, The Kinks, The Monkees, Jimi Hendrix, and the Woodstock Festival. There is a picture and description of each band / singer, and a their most popular hit of the Sixties. (20 slides) TOYS IN THE 1960S - Pictures of popular Sixties toys, with short descriptions. (9 slides)

A series of PowerPoint lessons, worksheets and activities to teach how the Vikings and Anglo-Saxons fought for the Kingdom of England up to the time of Edward the Confessor. POWERPOINTS: 1) ANGLO-SAXON ENGLAND AD 780 Life in in England before the main arrival of the Vikings towards the end of the 8th century / How the Anglo-Saxons lived / How the towns were structured / The importance of the monks. 2) VIKING RAIDS AND INVASIONS AD 797 - 783 Timeline / Introduces the Anglo-Saxon Chronicle as evidence / The first known attack on Britain by the Vikings / The second attack on Lindisfarne/Holy Island / Viking longships / Viking warriors and equipment / Beginning of Viking settlement in England 3) THE VIKINGS SETTLE & ALFRED FIGHTS BACK AD 866 - 927 Viking invasions and settlement / The Heathen Army / York / King Alfred / Guthrum / Danelaw / Alfred the Great and his fight against the Vikings / Edward the Elder / Athelstan / The Battle of Brunanburh 4) VIKING DAILY LIFE Family life / Clothing / Homes / Daily life / Viking law / Music / Food / Sport / Arts and crafts / Viking beliefs, Asgard and gods, days of the week named after Viking gods / Viking burials 5) ATHELSTAN, ETHELRED AND ANGLO-SAXON LAWS AD 927 - AD 991 Athelstan and government of England / The Witan / Hundreds / Moots / Reeves / Laws / / Punishments / Wergild / Ethelread the Unready 6) THE RETURN AND END OF THE VIKINGS AD 991 - 1066 Further Viking raids / St. Brice's Day massacre / Sweyn Forkbeard / King Canute / Edward the Confessor / Harold Godwinson / William the Conqueror / The Battle of Hastings / The end of the Viking era 7) LOOKING AT EVIDENCE Place names / Viking sagas / Anglo-Saxon Chronicles / Surnames and DNA / The Bayeux Tapestry / Archaeology / Treasure discoveries / Runestones RESOURCES TO PRINT (pdf): Most sheets are open-ended worksheets, with an image and lines for research, reports etc. What I already know about the Anglo-Saxons and Vikings What I would like to find out about the Vikings The arrival of the Vikings The Vikings attack the monasteries Danelaw King Alfred the Great The Heathen Army The Treaty of Wedmore Viking daily life Anglo-Saxon laws Athelstan Ethelred the Unready Battle of Hastings Battle of Stanford Bridge Death of King Harold Edward the Confessor King Harold The Vikings return Bayeux Tapestry Viking place names Viking runes Topic covers x 3 Viking ships Viking warriors Writing border - Edward the Confessor Writing border - Viking ship Plus a copy of the Anglo-Saxon Chronicle (in Word) Vikings & Anglo-Saxons medium term adaptable plan, with web links.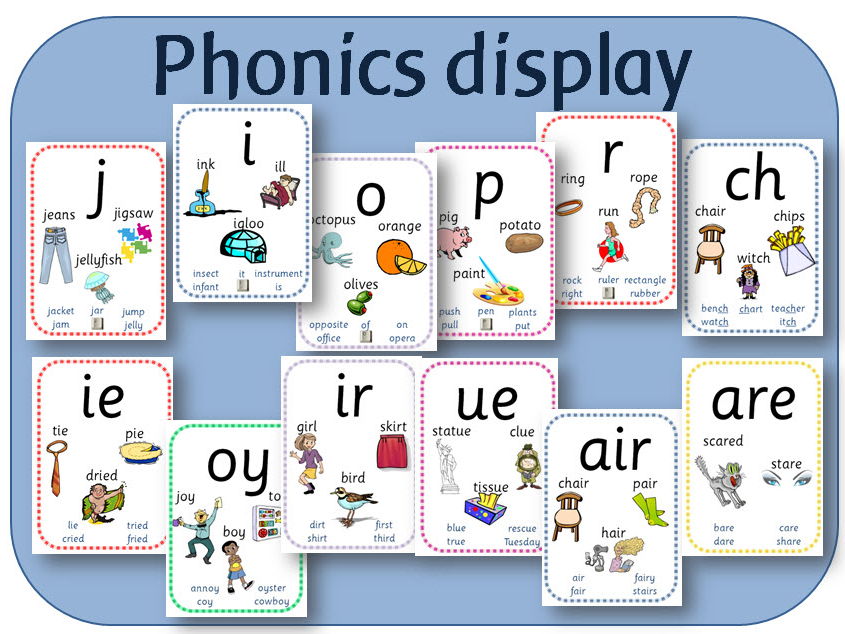 A set of 76 phonics display/flashcards to use in KS1. There are 2 A5 cards on a page. Each card contains pictures and a list of words including the relevant common exception words for Year 1. The first set contains the letters of the alphabet. The second set contains the consonant digraphs and vowel digraphs and trigraphs in the Y1 Spelling appendix. The third set contains extra graphemes identified in the Letters and Sounds phonics programme.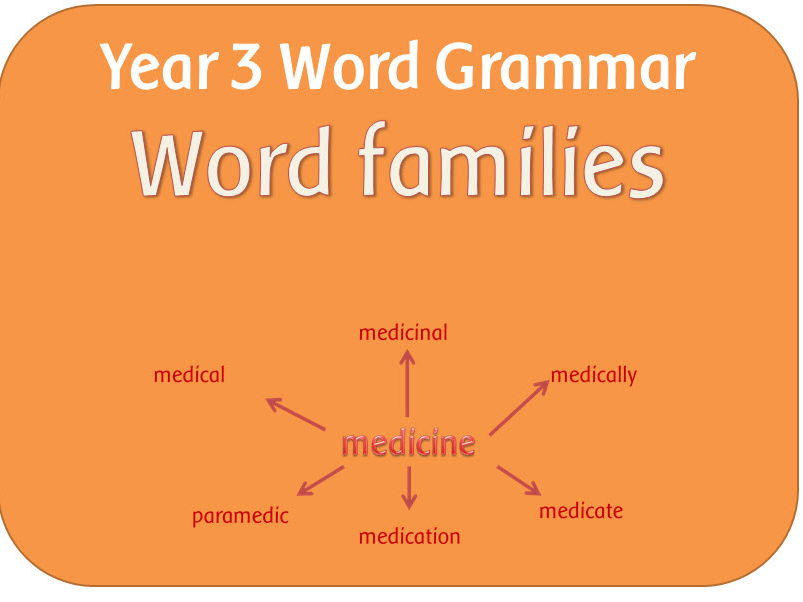 3 POWERPOINTS: Words and families: Explains what word families are and how to make them. It follows with 10 common exception words and related words . Roots, affixes and word families: Explains how word families can be built by using affixes. Gives examples of the word family related to the word 'act' and also the word 'light'. Word families: Building words using a matrix of prefixes, root words and suffixes. PDF WORKSHEETS & ACTIVITIES: Cards (x6 – act/give/light/pass/press/sign) containing words belonging to each word family Word derivation sheet – blank Word family – give Word family – pass Word family –press Word family –sign Word list – Latin root words and families (extension work) Plus a Y3 VG&P plan

A set of PowerPoint presentations plus a medium term plan looking at the history of flight. The PowerPoints are: Introduction to flight: Looks at maps of Britain, Europe and the world, encouraging children to discuss which modes of transport would be most suitable for different countries. Introduces flying as the best kind of transport for travelling to places far away. The history of flight: Describes the development of flight from the first kites made by the Chinese around 200 BC to the modern types of aircraft today. Includes kites, wings, ornithopter, hot air balloon, hydrogen balloon, airships, helicopters, autogyro, biplanes and monoplanes, flying boat, the jet engine, space shuttles and Concorde. Also looks briefly at the work of: the Montgolfier brothers, George Cayley, Otto Lilienthall, Samuel Pierpont Langley, the Wright brothers and Frank Whittle. The first balloon flight ~ The Montgolfier brothers: A story of their lives, and how they designed the Montgolfier balloon. The first aeroplane flight ~ The Wright brothers: A story of their lives and how they designed the first heavier than air powered aircraft. Aeroplanes: Explores different parts of a plane, with pictures, descriptions and explanations. Parts of a plane - the flight deck, engines, wings / flaps and spoilers, fuel, fuselage, the tail, and wheels. Inside the plane - the cabin, doors, overhead bins, seats, safety cards, flight attendants, windows, galley, food, and bathroom. How to make a paper plane (x2): Step by step instructions on how to make a paper plane, with illustrations. The Airport: A look at different things that are seen when visiting the airport, with pictures, descriptions, and explanations: The airport terminal - inside and outside, checking in, check-in desk, baggage, baggage handlers, boarding card, security, departure lounge, information boards, departure gates, boarding, the runway, air traffic control, and luggage carousel. Asks what it might be like living near to an airport.

POWERPOINT LESSONS: Looking at evidence: Lots of images relating to Ancient Greece. Can be used as an introduction to the topic or to teach different ways of looking and finding out about the past. Where and when was Ancient Greece: An introduction to the topic, looking at where Greece is located, its climate, and the effect this had on the Ancient Greeks; a timeline demonstrating AD and BC; and the first people to inhabit Greece. Athens and Sparta: The similarities and difference between the two city states, including government, slaves, geography, buildings, army, wealth, education, girls, and territory. Ends with an activity matching the statements to either Athens or Sparta. Ancient Greek Fighters: What made the Greeks so powerful, explains about hoplites, triremes, ships, soldiers etc. The Battle of Marathon: Was it a victory for the Ancient Greeks? Looks at how it started,what caused it, and how the Ancient Greeks won. Shows artefacts found in Marathon, and asks what the Athenians and Spartans would have thought about the victory. Explains how it relates to marathons today. Who did the Ancient Greeks worship and why: Explains the story of the Greek gods, from Chaos, to the Olympian gods. Includes a page on each of the gods; Zeus, Athena, Hera, Ares, Aphrodite, Apollo, Poseiden, Artemis, Demeter, Dionysus, Hephaestus, Hermes, Hades. The Theatre: The origins of Greek theatre; the Acropolis, Theatre of Dionysus, The Odeon of Herodes Atticus. Explains what went on in the theatre, and how it was organised, with a questionnaire at the end. The Olympic Games: The story of how they began. Ancient Greek Legacies: A look at the achievements of the Ancient Greeks and their influence on the western world. PRINTABLE WORKSHEETS AND ACTIVITIES (pdf): All activities accompany the powerpoint lessons above What I already know/What I would like to find out about Ancient Greece Ancient Greece fact file Athens or Sparta fact files Hoplites The Battle of Marathon fact sheet The theatre question sheet Ancient Olympic buildings How the Olympic games started The events in the ancient Olympics Ancient Greek achievements fact finding sheets x 3 Topic covers x 4 Writing sheets: Greek column design. PLUS (in word) An adaptable outline medium term plan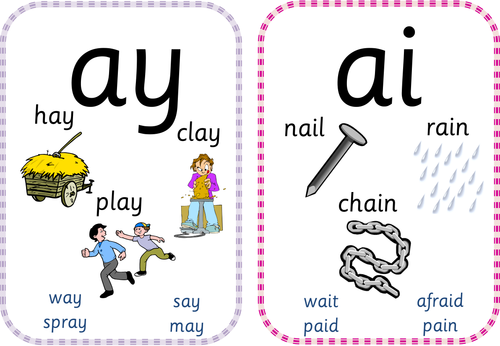 This set contains all the letters of the alphabet, consonant digraphs and vowel digraphs and trigraphs in the Y1 spelling appendix. The cards are in pdf format for you to print out as many times as you like. They can be used as flashcards, for display or for group or individual use. There are 2 cards per A5 page. Each card contains pictures and a list of words, including the relevant common exception words for Y1. The single letter sounds contain the matching keyboard letter so they can help children on the keyboard. There are 3 separate files: PHONIC CARDS 1 26 letters of the alphabet plus ch sh th and wh PHONICS CARDS 2 All the graphemes identified in the Y1 spelling appendix PHONICS CARDS 3 Extra graphemes from the Letters and Sounds document ( ff ll ss zz ck ey ng and ure)

STONE AGE DISPLAY: A4 title A-Z lettering in a stone background The Stone Age banner Stone Age timeline Stone Age artefacts Stone Age border for display boards BRONZE AGE DISPLAY: A4 title A-Z lettering in a bronze background The Bronze Age banner Bronze Age timeline Bronze Age artefacts Bronze Age border for display boards IRON AGE DISPLAY: A4 title A-Z lettering in a metallic iron background The Iron Age banner Iron Age artefacts Iron Age border for display boards

A set of resources for the new science curriculum, looking at different aspects of forces such as air resistance, water resistance, friction, gravity and mechanisms. It contains: 1. INTRODUCTION TO THE TOPIC - LO: To find out what the children already know about forces POWERPOINT: A recap of previous learning from Year 3. WORKSHEET: A sheet for the children to record what they already know about forces. 2. FALLING TO EARTH - LO: Explain that unsupported objects fall towards the Earth because of the force of gravity acting between the Earth and the falling object POWERPOINT: A look at gravity and explanations of weight, newtons, and how forces can balance objects to keep them from falling. WORKSHEET 1: Force meter recording sheet WORKSHEET 2: Falling objects and gravity recording sheet 3. FRICTION - LO: Identify the effects of friction that act between moving surfaces POWERPOINT: Explains what friction is, when it happens and how useful it can be in daily life. WORKSHEET: Friction recording sheet 4. WATER RESISTANCE - LO: Identify the effects of water resistance that act between moving surfaces POWERPOINT: Explains what water resistance is and what effects it can have. Looks at different shapes and how high or low the water resistance would be for each. WORKSHEET: Water resistance recording sheet 5. AIR RESISTANCE - LO: Identify the effects of air resistance that act between moving surfaces POWERPOINT: Explains air resistance and how it can slow different objects down. Looks at ways in which it can be useful and situations where it is important. WORKSHEET 1: Air resistance activity WORKSHEET 2: Weight in water and air recording sheet 6. LEVERS, PULLEYS AND GEARS - LO: Recognise that some mechanisms, including levers, pulleys and gears, allow a smaller force to have a greater effect. POWERPOINT: Looks at and explains each mechanism in turn, giving examples of each and how forces are altered by them. 7. FORCES RECAP POWERPOINT 1: A recap of all the learning covered in the topic POWERPOINT 2: A quiz WORKSHEET 1: Sheet for recording what they have learnt WORKSHEET 2: A quiz answer sheet, can be used for assessment. OTHER RESOURCES A-Z lettering, with a picture background A4 Forces title Forces topic booklet front cover - with space for children to draw their own forces design. Vocabulary powerpoint - can be used as a show and printed out for display. Writing sheet Investigation and recording sheets - A folder of blank tables, graphs and planning and recording sheets Year 5 Forces medium term planning: An outline of the activities and learning objectives with websites and ideas. It can be added to and amended for your own use

The powerpoint covers the following: Who are the Inuit? Traditional Inuit homes Modern Inuit homes Modern villages Traditional Clothing Modern Inuit Clothing Inuit food Inuit art Inuit tools Seals Fish Hunting Whales Language Inuit travel - on land and sea

A powerpoint lesson, worksheet and plan on plural noun suffixes: Plural noun suffixes: A powerpoint explaining the meaning of singular, plural and what a suffix is. It explains what effect the addition of s or es has on nouns.It ends with an interactive game. Plural noun suffix worksheet

These resources explain how words can combine to make sentences and demonstrate joining words and joining clauses using and; following Appendix 2: Vocabulary, grammar and punctuation in the new English curriculum. IWB RESOURCES: (POWERPOINTS) Introduction to sentences: Explanation of what sentences are, and punctuation that should be used.It reinforces the importance of capital letters, full stops, question marks or exclamation marks, and spaces in-between words. How to compose a sentence: Introduces the concept of sentence writing, and how the children should think about and then say the sentence before they write it down, remembering to read through and check their work when finished. "I can" sentences: simple sentences for the children to read. Jake's Full Stop: A story demonstrating how important it is to put full stops in the right places. Picture sentences: Find the correct sentence out of four to match the picture. Joining sentences with 'and': Demonstrates how text can become more interesting when 'and' is used to join sentences. Ends with sentences for the children to join with the word and. Words that fit: Find the words that can be substituted in the sentence. Sentence building: Jumbled up words that need arranging into sentences. Suitable for a class writing activity. WORKSHEETS (PDF) - to accompany the PowerPoints How to compose a sentence frame: Prompts to help the children write a sentence, with a checklist at the bottom. I can sentences worksheet: Pictures to help the children write simple sentences. Picture sentence worksheets x 4: Each with 3 pictures to write sentences about. Rearrange the words worksheets x 4: Rearrange the words to match the pictures Writing sentences using 'and' worksheets x 4: Pictures to help children think of things to write using and to join words and sentences. Rearrange the words worsheets x 2: Two pictures on each, with jumbled words to rearrange and write

This set contains 26 alphabet flashcards in lower case and 26 in upper and lower case, both in Sassoon Primary font, with pictures matching each initial letter sound. There are also alternate lower case letters for f and k, plus ck, ll, ff, ss and zz. There are 2 cards per A4 page for you to print as many times as you like. They can be used as flashcards, for an alphabet frieze or other display work.

This is a 9 page booklet in Microsoft word and a copy in pdf which assesses phases 2, 3, 4, 5 and 6. It is written in Sassoon Infant font which is embedded in the file so will work even if you do not have it installed on your computer. It includes assessment of letter sounds; tricky words; CVC words; non-word reading tasks; oral blending and oral segmentation; consonant digraphs; vowel graphemes; letter formation; alternative pronunciation for graphemes; alternative spellings for phonemes; and progression of reading skills in phase 6. The Microsoft Word file can be edited and changed if needed.

A set of resources to teach the guideline/rule in the Spelling Appendix: Adding the endings ing ed and er to verbs where no change is needed to the root word POWERPOINTS: Adding ing: Explains what a verb is and how ing can be added to verbs where no change in spelling is needed. Ends with an activity Adding ed: Explains what a verb is and how adding ed changes the tense of the verb to the past tense. It ends with an activity Adding er: Explains the effect of adding er to a verb and gives examples. Ends with an activity for the children to add er to verbs. PDF: Adding suffixes er ing ed: A list of words in a grid to add suffixes to. Word wheel - Adding ed and ing: Verbs and suffixes for word building activities. Word wheel - Adding ed, ing and er: Verbs and suffixes for word building activities. WORD: Outline adaptable plan

Two powerpoint lessons looking at the continents and oceans of the world. They both end with a recap quiz. Also in the pack are activities and display.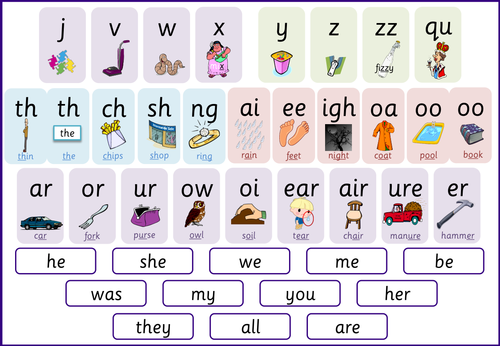 The picture grapheme and word mat: This word mat is to aid in the teaching and learning of sounds and tricky words in phase 3. Each letter is accompanied by a relevant picture, to give children visual cues to help them learn each grapheme. Each group is represented in a different colour, so that it is easy to focus on the letter sounds being learnt. Also on the word mat are the 12 tricky words from phase 3 for the children to learn. Grapheme and word mat: The second word mat is similar to the first, but with the visual cues removed, to help those children who know which letters represent which sounds, but still need prompts to recognise the written letters. Phase 3 word mat - contains visual cues for Jolly Phonics.

A powerpoint explaining what language to use for different types of capacity, eg full/empty, more than, less than, half, half full, quarter, and a capacity vocabulary display.

A set of resources for teaching and learning years 5 and 6 word list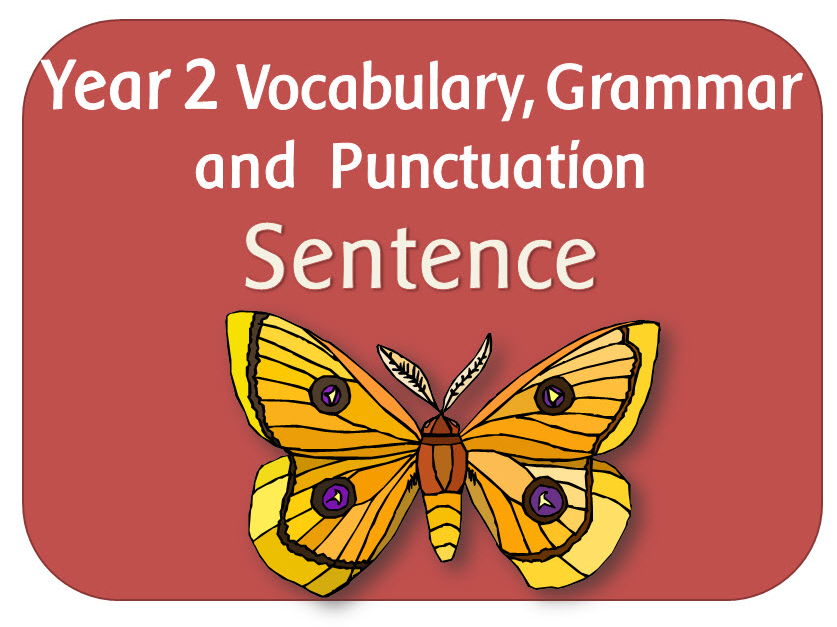 A PowerPoint demonstrating how to add adjectives to make expanded noun phrases. Ends with different pictures for the children to add words to describe and specify.