4Uploads
843Views
41Downloads
Dance resources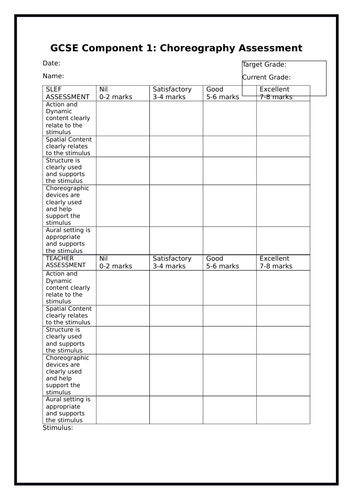 GCSE Choreography student and teacher assessment worksheet.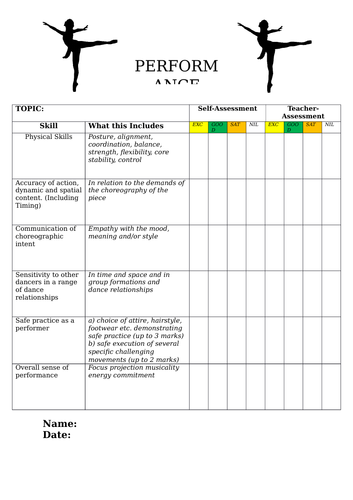 Performance reflection sheet with references to the GCSE spec. A great reflection sheet to use with new GCSE dance students. Both student and teacher assessment on the worksheet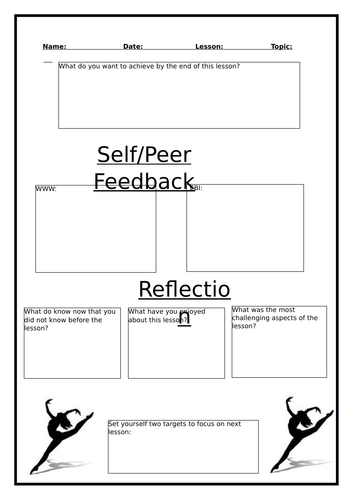 Struggling to find a way to show progress through a practical lesson? Then this is a great resource that is quick and effective. The worksheet allows the student to show exactly what they have learned from the lesson and is also a great starter and plenary!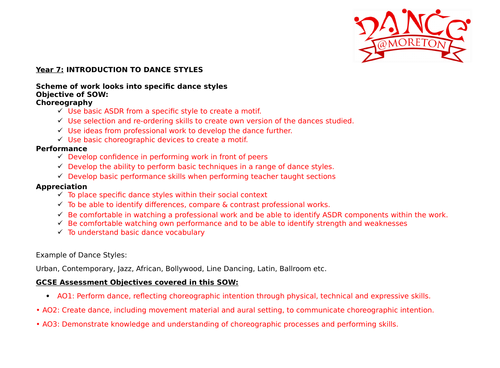 A SOW for Year 7 dance. This SOW looks at different dance styles and is structured for a class rotating in the creative arts or PE lessons. This resource also includes worksheets for lessons and homework along with a PPT to display through the lessons. The PPT included can easily be adapted to support other dance styles. A progress booklet is available to support this SOW. This is another fantastic resource to help show the progress of students throughout their lessons. Please see on my resources page if interested. Resources can be brought separately please see page