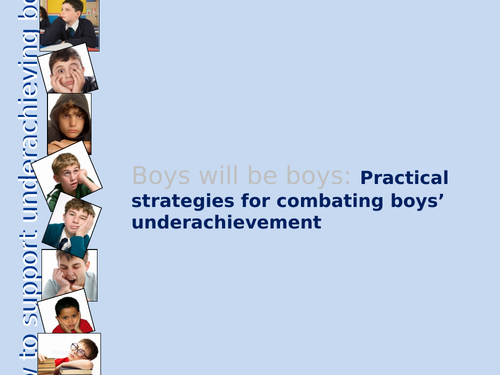 A CPD session on the causes of underachievement and how this can be supported as a teacher, department and whole school level.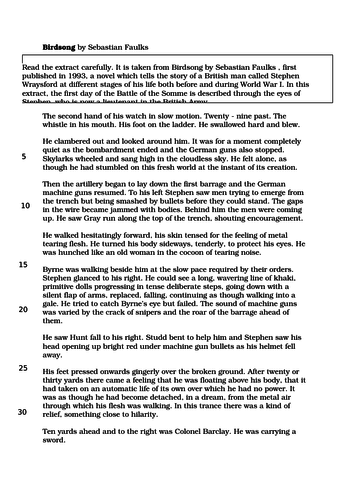 All the resources for a walking, talking mock taking students through a AQA GCSE Language Paper 1 and 2 mock exam.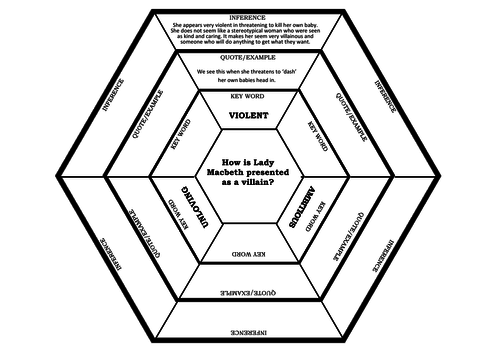 An effective worksheet for students to plan an essay response or a quick way to develop essay writing skills and PEE/SQI paragraphing skills without having to write a whole essay.
A learning mat guiding students on the best ways to read a source/extract in an exam to ensure maximum retention and understanding.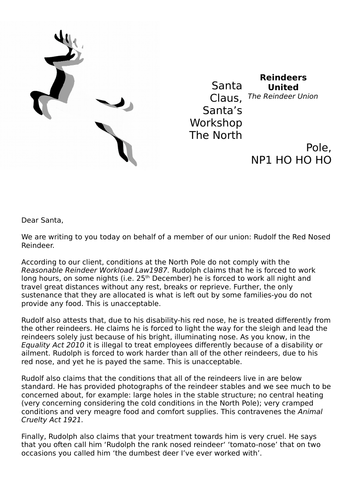 SANTA HAS BEEN MURDERED! Using the clues, students must use their inference and deduction skills to figure out who killed Santa in this collaborative, festive task.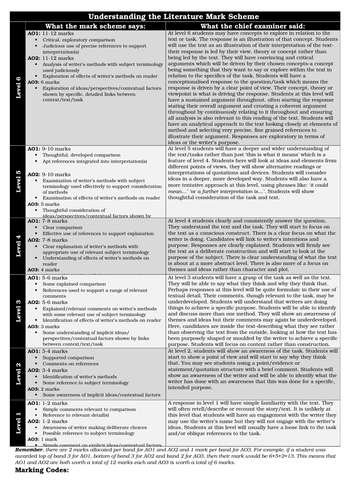 A learning mat for staff and students summarising the AQA GCSE Literature mark scheme and a written version of the Chief Examiners video comments explaining the criteria for each band of the mark scheme.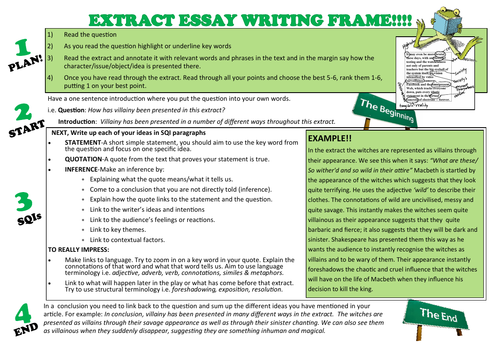 A step by step writing frame that can support students in the creation of extract essays. Ideal for Literature study and supporting students in developing their SQI/PEE paragraphs.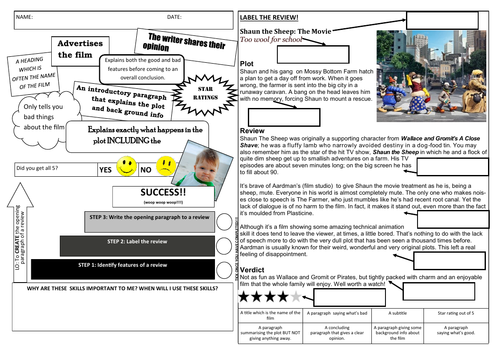 Each sheet contains a whole lesson on a different element of writing. Ideal for lower ability groups who will work through a lesson at different paces.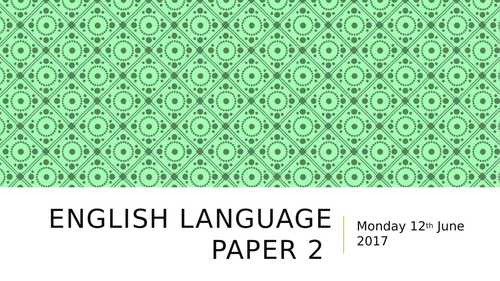 A power point used prior to AQA English Language Paper 2 exam to re-cap key skills.
A detailed summary of each poem in the Power and Conflict poetry booklet looking at the key aspects of each poem, including: -Poem summary -Contextual factors -Themes -Form -Structure -Language The booklet also includes essay questions and how to structure a poetry response.
A selection of learning mats designed to support students in their creative writing and the creation of non-fiction texts. The pack includes: -Synonym Learning Mat (6 pages of ambitious alternatives to key words) -Creative writing learning mat (focuses on devices and structural features that can be used in writing) -Non-fiction learning mat (focuses on devices that can be used, structure and how to tailor writing for different forms) -Sentence learning mat (advice on how sentence structure can be varied for impact) -Punctuation learning mat (advice on how to use key pieces of punctuation) -Pivotal openers (sentence/paragraph starters for creative and non-fiction writing)
A range of learning mats useful for GCSE Language and Literature to help students analyse a text of extract. The pack includes: -Language Analysis Learning Mat -Structure Analysis Learning Mat -Narrative Structure Learning Mat -Essay Response Learning Mat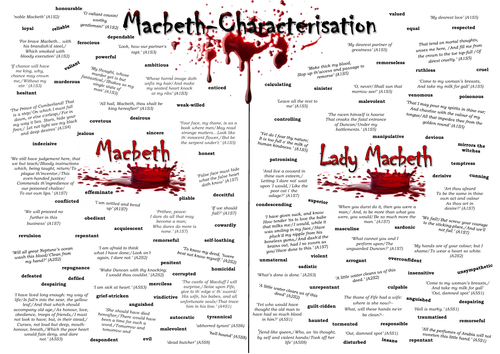 Learning mats summarising key characters, themes and key quotation.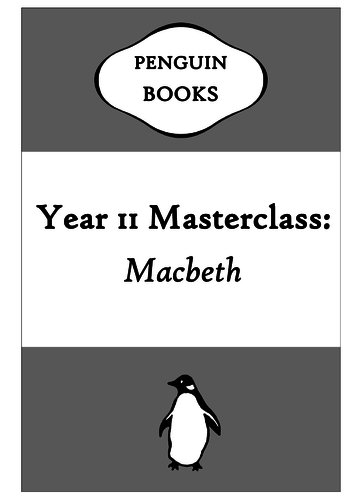 A lecture and accompanying booklet designed for more able students aiming for 8-9 grades at GCSE exploring complex content linked to Macbeth.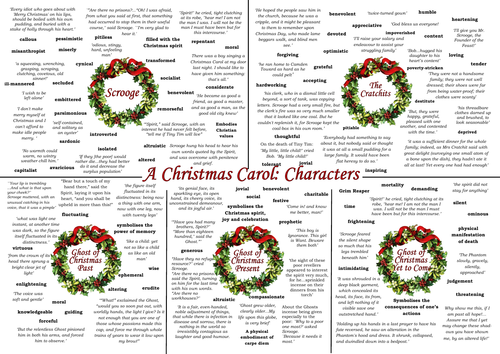 Two learning mats exploring themes, character and key quotations.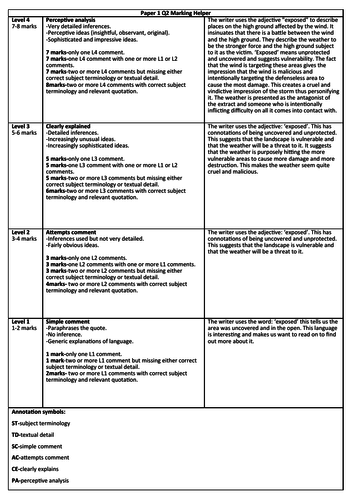 Two learning mats that guide students in how to answer Q2, Paper 1 AQA English Language and a guide as to how to mark Q2 responses for high quality self and peer assessment.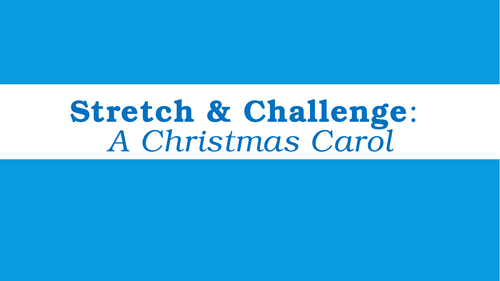 A more able lecture and revision booklet targeting students who are aiming for grades 8-9 in their GCSE study of A Christmas Carol. Both explore complex ideas around form, structure and contextual factors.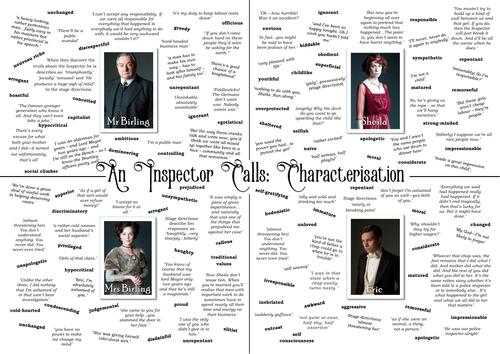 Two learning mats exploring the characters, themes and key quotations of An Inspector Calls.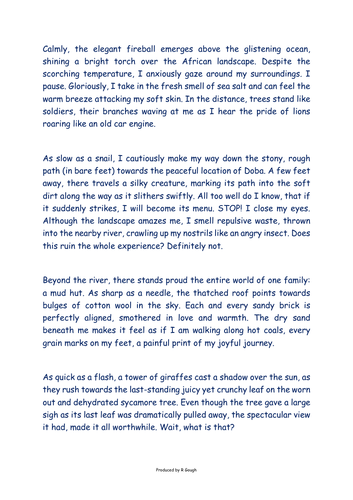 An 18 lesson scheme of work for KS3 to develop the creative writing and non-fiction writing needed for Langauge Paper 1 & 2, Q5.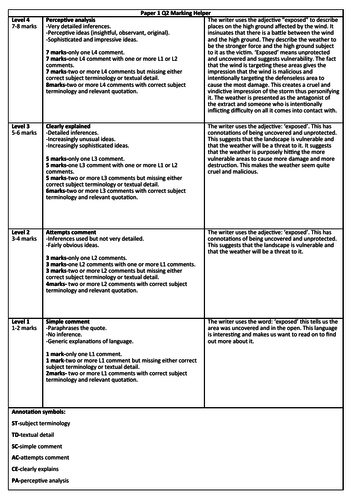 A learning mat for each question guiding students on how to answer each question. The pack also includes a marking helper for each question and sample Band 1,2,3 and 4 paragraphs to enable students to accurately self and peer assess their responses.