Criw Cyfnod Sylfaen's Shop
43Uploads
10k+Views
11k+Downloads

Hufen Gem fwrdd Rholio a sillafu Llun a sillafu Ymarferion ffurfio Cymorth adeiladu frawddegau Gwyrddlas Gem fwrdd Rholio a sillafu Llun a sillafu Ymarferion ffurfio Cymorth adeiladu frawddegau Oren Gem fwrdd Rholio a sillafu Llun a sillafu Ymarferion ffurfio Cymorth adeiladu frawddegau Cyffredinol Cymorth adeiladu frawddegau

Melyn Gemau rholio a darllen Ymarferion Tric a Chlic Matiau toes llythrennau Cymorth brawddegau Glas Gemau rholio a darllen Ymarferion Tric a Chlic Matiau toes llythrennau Cymorth brawddegau Gwyrdd Gemau rholio a darllen Ymarferion Tric a Chlic Matiau toes llythrennau Cymorth brawddegau Pinc Gemau rholio a darllen Ymarferion Tric a Chlic Matiau toes llythrennau Cymorth brawddegau Llwyd Ymarferion Tric a Chlic Cymorth brawddegau Lelog Cymorth brawddegau Cyffredinol Pwynt pwer geiriau aml ddefnydd Gemau fwrdd geiriau aml ddefnydd Chwileiriau Tric a Chlic Chwileiriau geiriau aml ddefnydd Taflen adeiladu, darllen, ffurfio

Includes ; Welsh translation of book Jar of emotions worksheet Missing numbers work sheet Numbers to 20 Yellow Tric a Chlic letters Pattern worksheet Counting worksheet Colour by numbers worksheet Match the numbers worksheet Connecting colours worksheet All the resources are in Welsh but are editable, apart from the book.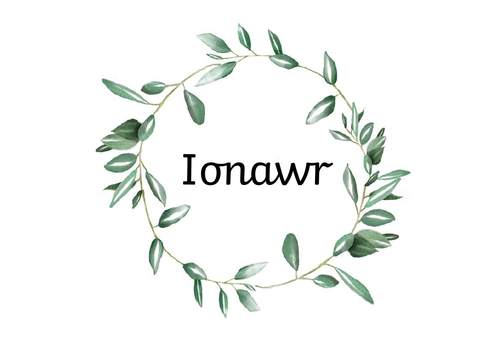 Misoedd y Flwyddyn Naturiol/ Natural Months of the Year

Nifer o adnoddau Tric a Chlic Cam 3 Mae'r adnoddau wedi creu gan ddefnyddio ffont Twinkl.

Construction Area Resources WELSH A set of three different types of construction cards- perfect for making into booklets/sticking to a display within the construction area to give the children's building projects more purpose. Set 1: Landmarks around the world e.g. Eiffel Tower, Burj Khalifa, Taj Mahal Set 2: Physical features of the world e.g. theme park, farm, train station Set 3: Landmarks of Cardiff e.g Roath Park, The Senedd

Melyn Cymorth Brawddegau Tric a Chlic Glas Cymorth Brawddegau Tric a Chlic Gwyrdd Cymorth Brawddegau Tric a Chlic Pinc Cymorth Brawddegau Tric a Chlic Llwyd Cymorth Brawddegau Tric a Chlic Lelog Cymorth Brawddegau Tric a Chlic

Dyma adnoddau i gyd fynd gyda cyfres o straeon enwog Angharad Tomos, Rala Rwdins.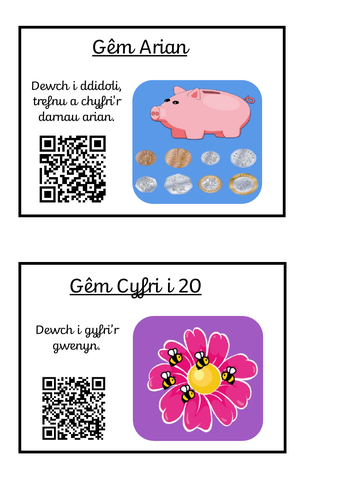 Codau Qr Cymraeg ar gyfer Gemau Mathemateg/ Welsh Qr Codes for Mathematics Games 18 Qr codes that take you to Maths games that are suitable for Foundation Phase; Reception, Year 1 or Year 2.

Trenfu o'r lleiaf i'r mwyaf Pwyso anifeiliaid Dilyn Patrwm Mesur Anifeiliaid Gem disgrifio Taflen disgrifio Templed ysgrifennu Jiraff gyda rhifau

A3 Dyddiau'r Wythnos Naturiol/ Natural Days of the Week Cymraeg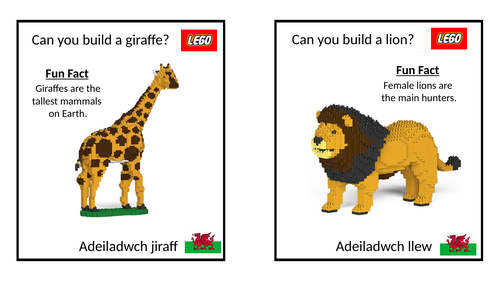 A bundle of lego animal cards in order to give inspiration in the construction area.

Subtraction from 10. Colour the amount of teeth of your choice and take that number from 10. There is a space to write a number sentence at the bottom.