30Uploads
12k+Views
9k+Downloads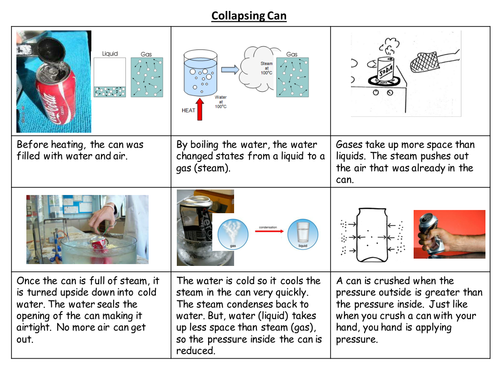 A resource to go with the collapsing can demonstration. In the format of a storyboard, but it has been differentiated as; - Gap fill or, - Card sort or, - Complete the sentence or, - Draw the picture to match the words or, - Write the story to go wit the pictures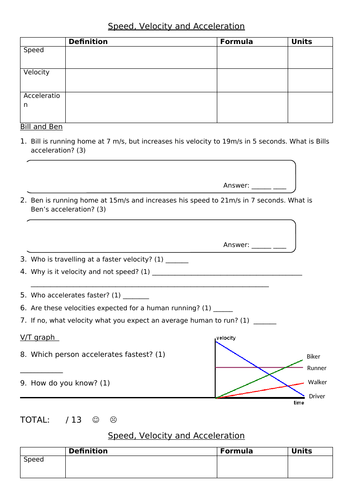 A short worksheet to assess my bottom set Year 10's understanding of Speed, Velocity and Acceleration. Helped to highlight the fact that just because an object is accelerating faster, does not mean it is traveling faster. Questions repeated so 2 can be printed per page. Answers are on the third page.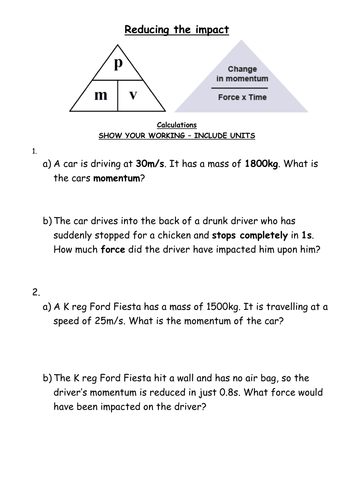 Car pile up scenario. Pupils have to calculate the momentum of each vehicle, followed by the change in momentum, to calculate impact force. Finally, they have to use the numbers to conclude which driver would have come out worse off. Answers provided.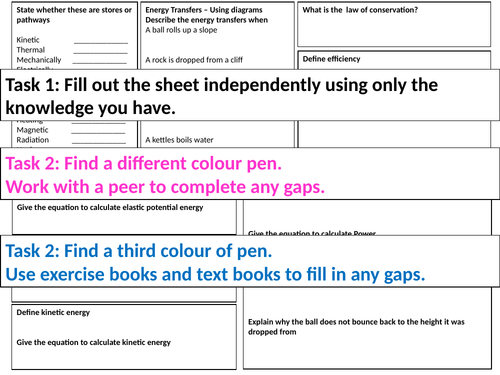 AQA GCSE Combined Science - Physics Topic 1 Energy 9-1 summer 2018 spec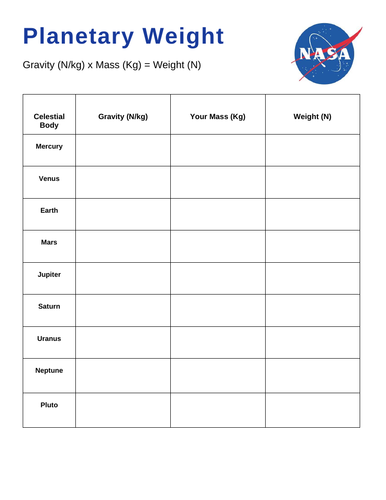 Useful when teaching the difference between weight and mass. Pupils should illicit the idea that if they were to visit another planet, their mass would stay the same but their weight would change as a result of gravity. Older or more able groups I ask to research the gravitational field strength. Younger or less able groups I send of a tour of the solar system. Put out the planets and ask them to find the gravity. Unit for gravity is given as m/s/s, you may wish to change in to N/kg depending on group and syllabus.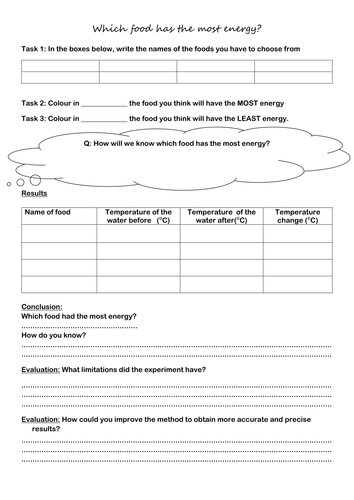 A writing frame for students who have difficulty setting out an investigation, or keeping up with written work during an investigation. Investigation - Which food provides the most energy? Burning food to heat water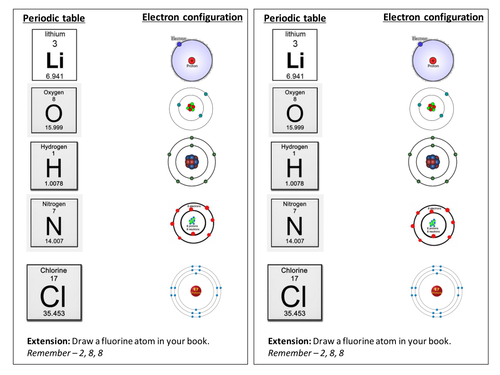 Elements and Electron configuration match up A match up activity for lower ability groups - match the element to its electron configuration. PP Answers provided to display to the class.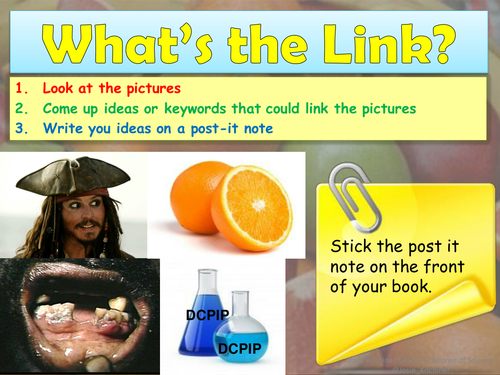 An investigation to find out which fruit of vegetable juice has the most vitamin C. PowerPoint and resources are aimed at lower ability groups.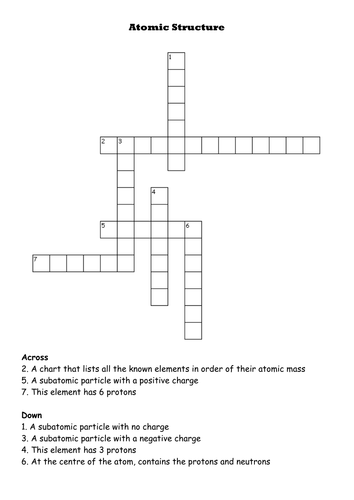 A basic crossword for the introduction of atomic structure. Answers at the end of the document.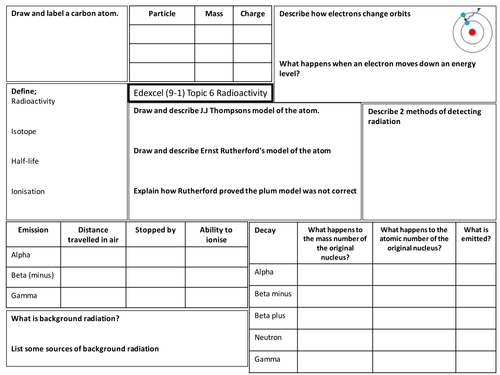 Radioactivity broadsheet for the Edexcel (9-1) course. One sheet for both combined and Triple Science students, plus an additional sheet for Triple Science.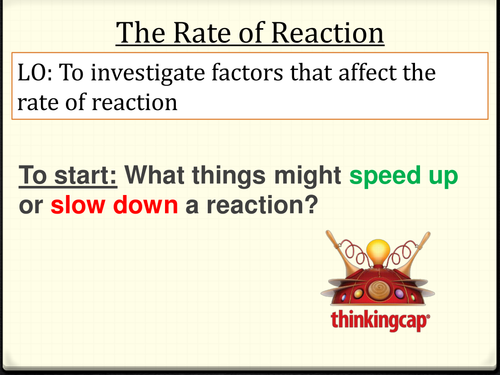 Students investigate how surface area affect rates of reaction, with rhubarb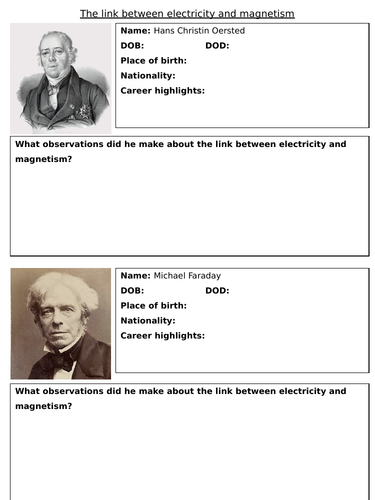 Some short answer questions o the link between electricity and magnetism, including a short piece of research on two of the key scientists.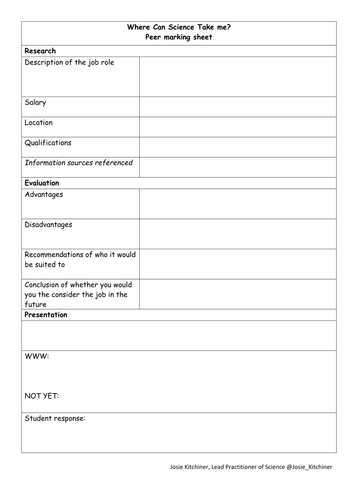 A homework for pupils to find out more about potential Science careers. Includes a peer marking sheet and a teacher assessment sheet.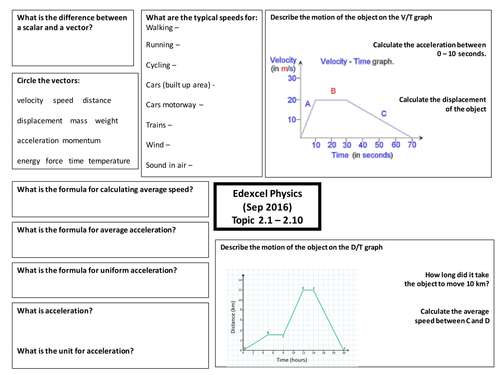 Forces and Motion topic 2.01 - 2.10 revision broadsheet (Edexcel 9-1) With answers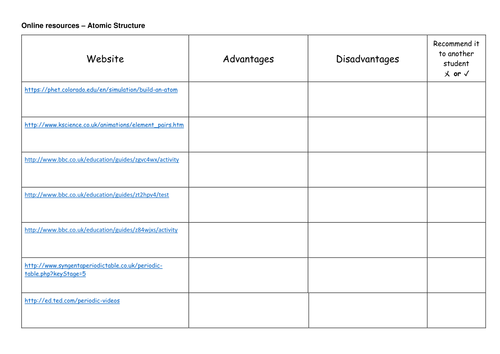 Revision websites for Atomic Structure, with a review activity to enable pupils to select the most effective online resource for their own learning and independent revision.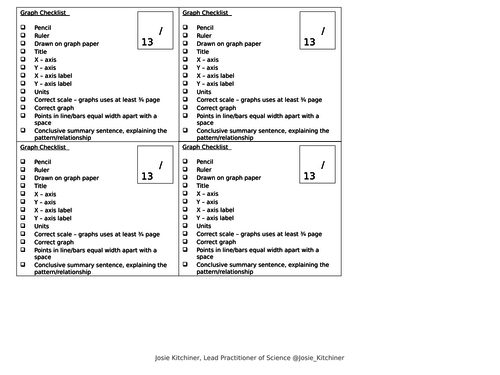 A checklist to use when drawing graphs, or a resource for self-assessment/peer assessment of graphs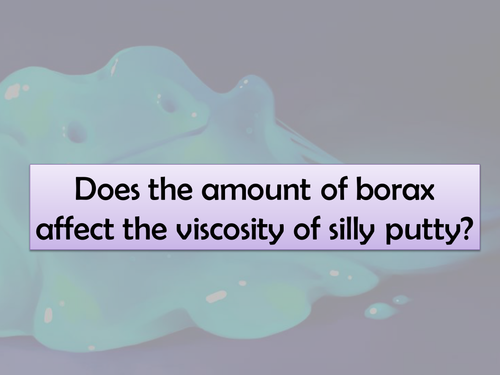 Students investigate how the amount of borax affects the viscosity of silly putty. Can be kept as a simple KS3 investigation, or linked to C1 AQA polymers.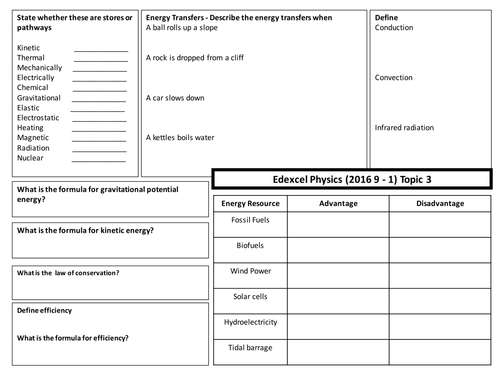 Knowledge organiser for Edexcel 9 -1 Physics, Topic 3 Answers provided, both in a format to print or to display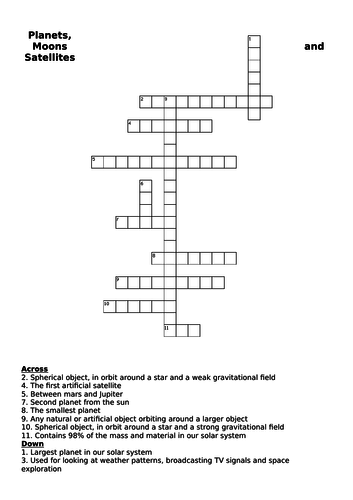 For the AQA Space topic, may be useful for other exam boards or curriculums Planets, Moons and Satellites crossword Answers included