A True Class Act Learning Resources
Well-designed and informative Drama and ESL/EFL resources
5Uploads
326Views
124Downloads
Well-designed and informative Drama and ESL/EFL resources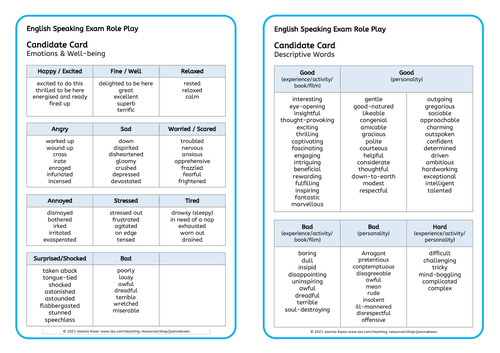 FREEBIE! English Speaking Exam Role Play: Examiner & Candidate Cards Examiner and Candidate cards for ESL / EFL students to use in a speaking exam role-play lesson.

This is great for teaching the different parts of stage and stage directions, with script examples to show them how stage directions work. Students will also learn about the parts of a stage and stage positions so that they will understand terms when blocking a play. This resource includes: A set of editable Powerpoint Presentation of the main areas of the stage and explanatory notes, including how stage directions are written. Worksheets to check understanding. Answer Key

A must-have selection of different Role-on-the-Wall templates to teach character development and/or analysis. They can be used with any Drama, Language Arts or Literature students at any stage in their learning to explore and interpret different characters from stories, books, plays and films, or to create their own. What's included: 20 templates (10 templates, each available in 2 gender-neutral styles), comprising blank versions as well as templates with questions and prompts for students who need more support.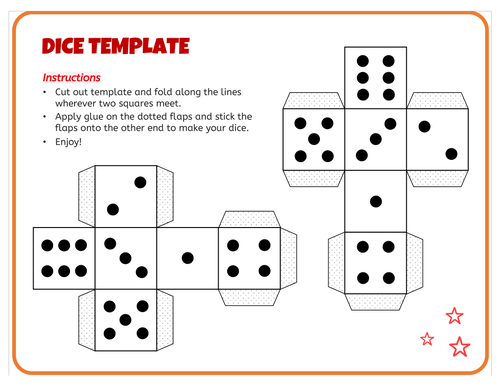 FREE Dice Template for your use. Easy to assemble and ideal for any game! Instructions Print and cut out template and fold along the lines wherever two squares meet. Apply glue on the dotted flaps. Stick the flaps onto the other end to make your dice. Enjoy! If you have enjoyed the resource, please tell me in the comments or even better, give it a good rating. Follow my store to receive notifications of new products and upcoming sales.

FREEBIE! This is the small part of a set of drama vocabulary and their definitions, which are great for an introduction to some of the more common terms used in Drama. Print these as posters or in reduced size as flashcards.