Miss O'Connell's Shop
Religious Education and History resources
36Uploads
4k+Views
2k+Downloads
Religious Education and History resources

Included are 13 lesson powerpoints and a work booklet to match each lesson. Use for 6th Form RE lessons - takes about a whole term to complete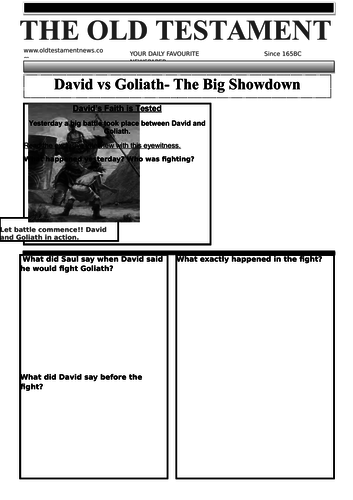 David and Goliath newspaper article to be used to recall and describe the bible story. Can be edited.

This is a whole SOW with planned lessons and resource for Covenant module, focusing on Abraham, Moses then Passover

Here are 3 revision workbooklets for students to fill in, i give them as on going homework task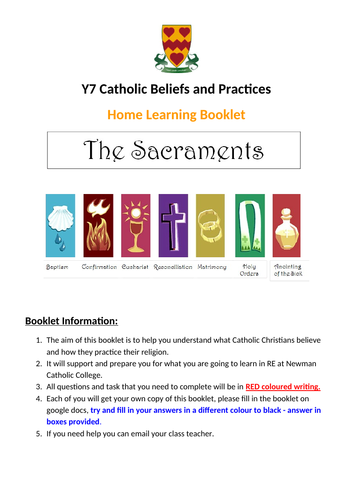 This is a year 7 home learning booklet on Catholic Beliefs and Practices. Can be completed on document and emailed back to teacher.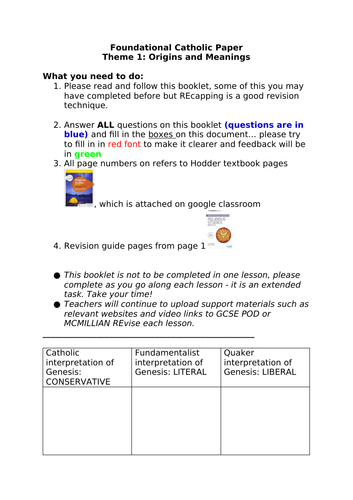 This resources was created by myself, it follows the Hodder Textbook where students can fill in there answer to questions for the Origins and Meanings topic for the GCSE.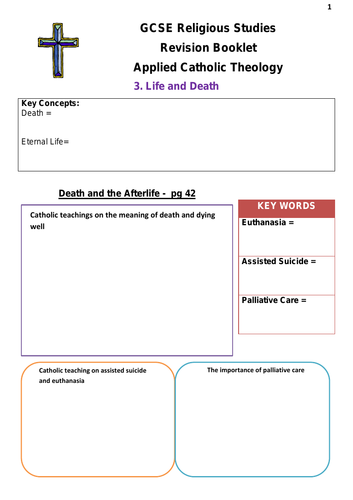 Applied Catholic Theology - Component 2 This is a work booklet created to run alongside the Religious Studies Route B myrevisionnotes book. WJEC Eduqas GCSE 9-1. It is a 31 page activity booklet.

This is a a lesson with a group work task and writtens task, differentiated and EAL worksheets. I used this with year 7's but can easily be adapted for higher.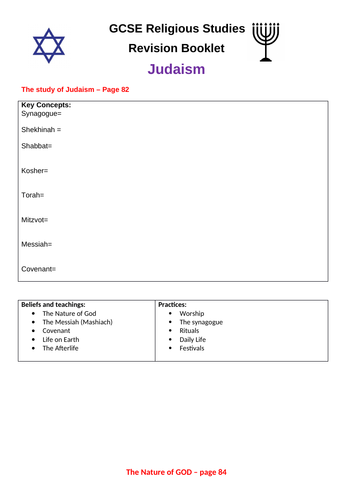 This workbook runs alongside the WJEC Eduqas ROUTE B revision guide. Students use the revision book to complete activities inside. My current GCSE class are working through ALL 3 booklets, in class and at home. Booklets created for all papers!

This packages contents lesson to all topics within GCSE Judaism Beliefs. The nature or God, Messiah, Covenant, Life on Earth and The Afterlife. Full lessons are on ppt within worksheets and practice GCE exams attached.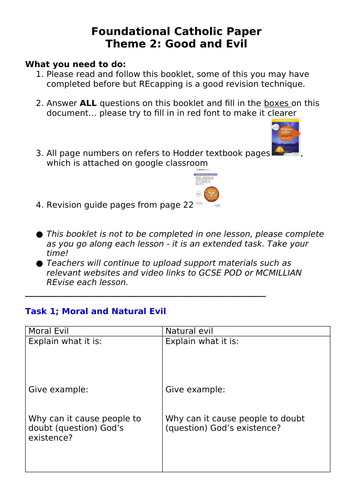 This is a Good and Evil home learning booklet that follows WJEC/EDUQAS GCSE and task follow hodder textbook. Can be complete online by students typing in the answers.

Origins and Meanings fully planned unit of work: Topics: Creation of Universe & Big Bang Creation of life & Evolution What is the Bible? Image of God Abortion Humanism & Peter Singer Genesis: God & Man Genesis: Stewardship of Creation Catholic Social Teaching Michelangelo's Creation of Adam Symbolism & the Tree of Life Interfaith Dialogue

Whole SOW for 6th RE focusing on love and relationships Aim to last a term

GCSE Revision Booklet Bundle