Jonathan Driver's Shop
Secondary Music resources for KS3 and KS4
23Uploads
7k+Views
6k+Downloads
Secondary Music resources for KS3 and KS4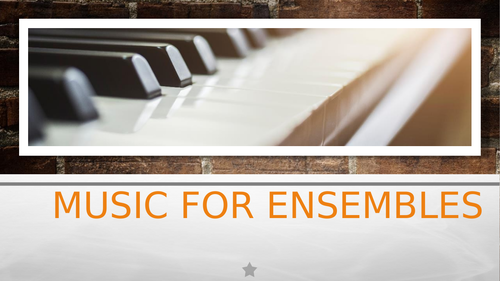 Work through PowerPoint for all of the materials with listening exercise/hyperlinks included for this Eduquas topic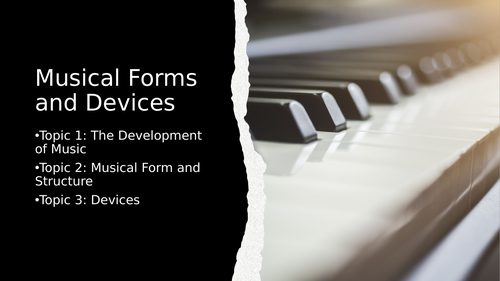 A work through PowerPoint of all of the relevant content prior to the set work. Listening Activities and hyperlinks all worked through.

A mark book that supports evidence of assessment for KS3 music after levels.

Using estimated grade boundaries (as Edexcel aren't going to produce any) based on the old course, here is a tracking sheet that will guide students through the 2 year course with guided grades for each unit with the correct weighting applied. It is set up for a mock examination for the listening/written paper and also the 2 compositions and 2 performances as well. I will edit this every year as the new grade boundaries are released but please be advised these are estimated (although educated) boundaries.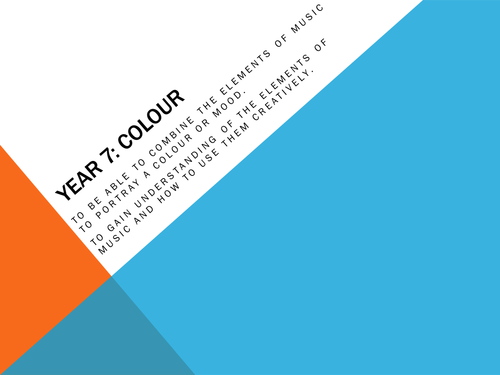 All resources support each other and link to each other as well as being editable of course.

A spreadsheet with formulas already input to show how pupils are doing against the current 2019 grade boundaries for Eduquas GCSE Music.

This markbook works well for KS3 as well but I will now use it for the number GCSE number system. Each column works and is RAGged against the target level. It also works so it takes the best performing, composing and listening grade and averages them out to give an overall working at level in the end column. (Really useful for doing reports). Rather than an abc system it works on a 0.2, 0.5, 0.8 system for each grade.

My take on live after levels the 2nd edition to work for Year 8. For the year 7 book please look further into the shop.

Key terms organised by Strand acting as a glossary for Year 10/11.