TheCrafty KiwiTeacher's Shop
Nature inspired resources to download.
35Uploads
2k+Views
1k+Downloads
Nature inspired resources to download.

A calendar using natural images and looseparts numbers. Includes: -days of week, -months of year, -years, -acorn numbers 1-31, -seasons, -weather signs and, -titles for 'Today is, Season and Weather' A variety of choices for season signs including 'Fall' or 'Autumn'.

Counting cards from 1-10 using beautiful collections of conkers. Subitise, count, match to numerals and order amounts. Perfect for Autumn!

A collection of pre-writing patterns made with nature and loose parts. Use them in your continuous provision to inspire mark making and loose parts play. They are so open ended-use them anywhere! Writing area, message centres, sandpit, loose parts and construction area, transient art even maths.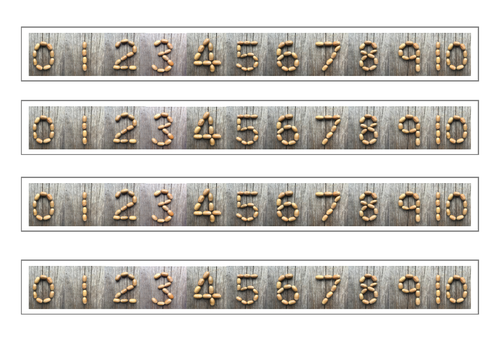 A set of different number tracks 0-5,1-5, 0-10 and 1-10 using nature numbers: daisies and acorns.

Numbers 0-10 in two sizes included in this download: 2 to a page and 4 to a page. Also comes with mosaic shapes. A beautiful maths pack for your activities or displays. Made with mosaic pieces, from the River Thames shore.

Beautiful natural numbers and matching subitising/counting images made with acorns. Match the numbers with the amount. Bring the outdoors into your classroom!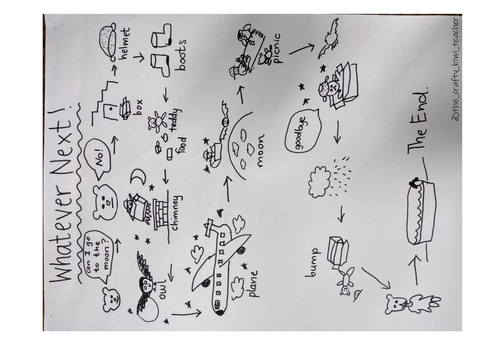 A variety of story maps-traditional tales, Handa's Surprise, The Very Hungry Caterpillar etc.

Nature shapes made from a variety of natural resources. Bring the outdoors into your classroom. Inspire loose parts play, number recognition and creativity.

A selection of bunting that can be edited to create class signs. All with a natural, green leaf theme.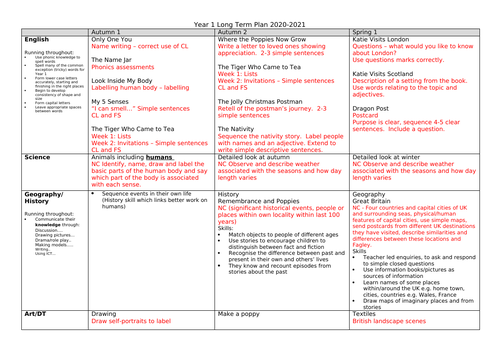 A long term plan for Year 1 classes that is playbased.

Number visuals made with real leaves! Bring a curiosity approach into your classroom. Numbers 0-20 in different sizes within the download. Use in maths activities and displays.

A beautiful leaf alphabet to create an alphabet frieze or use in displays and phonics activities. Bring some nature into your classroom!

Number cards made with real leaves to download. Numbers are in multiples of five and ten.

Natural, wooden background with a green fern for neutral, natural classroom labels. A selection of blank label templates in different sizes and shapes.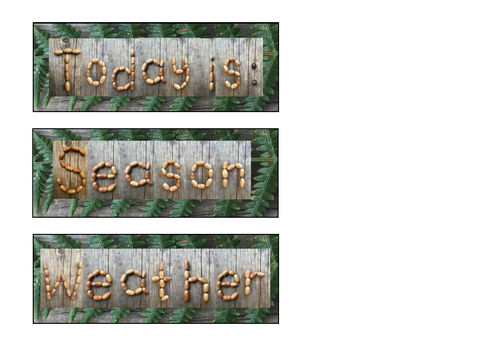 Weather and seasons signs-this is an addition to my calendar download.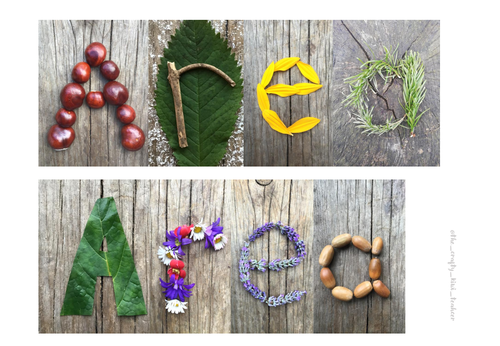 A big set of displays, all made with natural images. From EYFS setting areas to Primary subjects as well as outside area signs. If I've missed out a sign that you would use in your class or setting, let me know and I will make it!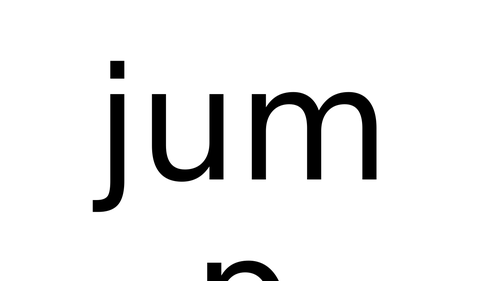 A powerpoint of action words that can be decoded. Display the word, let the children segment, blend, say the word and then do the action! Get children active in their phonics session!

Count, order, subitize and match to numbers. A beautiful nature download using acorns in groups from 1-10 to create your own counting cards. Use on displays or as a counting resource. Bring some nature into your classroom!

Count with nature! Perfect for Autumn, available in 2 sizes (in same download) to use in maths activities. Use to order, count, subitise and practise number recognition.