Kel020890's Shop
Featuring a range of resources for the New AQA GCSE Specification
59Uploads
17k+Views
7k+Downloads
Featuring a range of resources for the New AQA GCSE Specification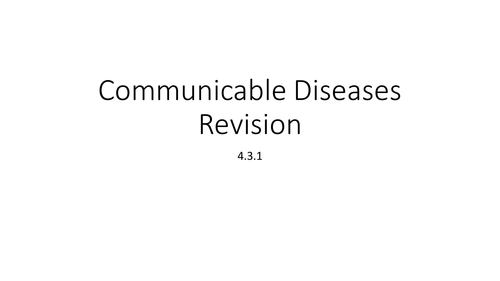 Revision pack with powerpoint and leveled exam questions on communicable diseases section of new AQA spec. Revision powerpoint and sheet to go along with it. Taking students through the whole of the new ELC component 3. A fully planned lesson, including leveled exam questions, an information gathering activity, punnett square activity and key questions. A lesson for the new aqa biology specification on coronary heart disease. Covers stents, statins and transplant. Including exam question, extension and homework. New spec AQA biology lesson on cancer. Includes link to video, sorting activity, quiz, leveled questions, new exam questions and home work. Lesson plan, exam questions, leveled questions and research task for the NEW GCSE SPECIFICATION AQA. A range of resourses for the infection and response section of the New AQA spec. This is a revision board game I've put together. Students need to use the question matrix to help them create their own questions. The top left are easier questions, the bottom right more difficult. They write the questions and answers onto some A6 cards and place them in the middle of the board. They take it in turns to roll and move, if they land on a take a card space, someone else needs to answer the question. If they get it right they stay where they are, get it wrong they have to go back to the beginning. I have used this for Biology but it can be used for any subject.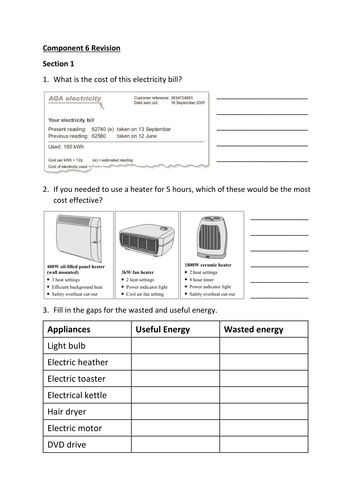 I can't take any credit for the PowerPoint, I have edited it to incorporate questions after each section and made a worksheet to accompany it. Series of PowerPoints with associated worksheet and questions.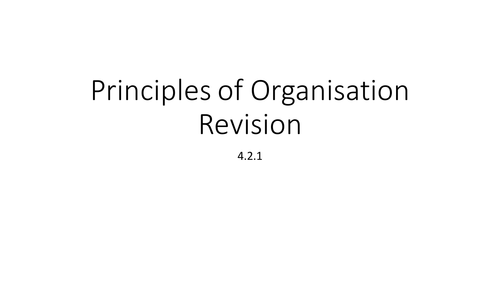 A exam question pack with a PowerPoint to take them through the questions. Questions are leveled in each section.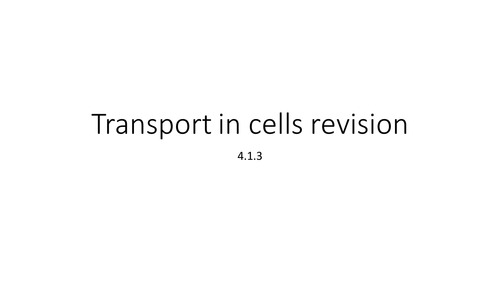 A revision resource consisting of a powerpoint and corresponding exam question pack. Covering diffusion, active transport and osmosis.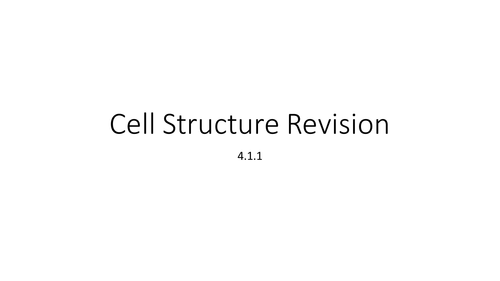 A powerpoint with corresponding exam question pack covering all of the cell structure topic.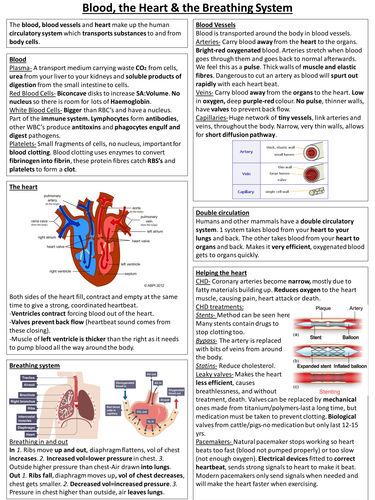 Everything students need to know for the new AQA biology spec on the blood, heart and breathing system on 1 piece of A4. Lessons for all of the new aqa gcse spec biology 4.6.2 including leveled exam questions, progress checks, key questions and activities. Full lesson including comic strip activity, key questions and leveled exam questions. A complete lesson with hook, research activity, memory activity, leveled key questions and leveled exam questions.