4Uploads
130Views
14Downloads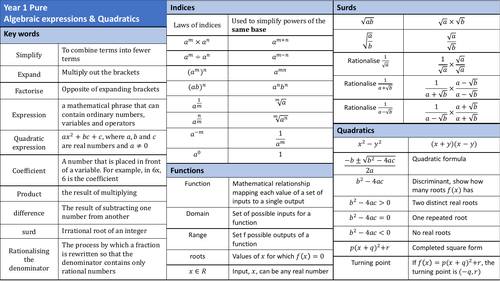 This is a knowledge organiser I have made for my Year 12: algebraic manipulation and quadratics are included.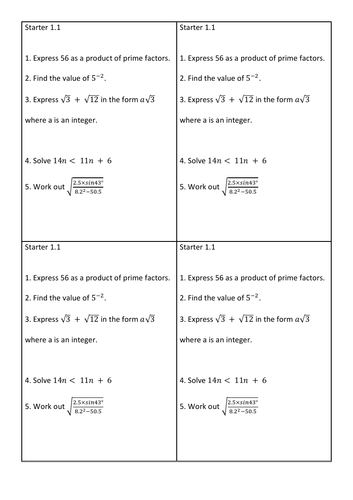 This is a set of starters for Higher GCSE maths specification. Ideal as a settler at the beginning of the lesson.
This is a set of starters for Foundation tier students. I use these to support students in low sets in Year 10 and Year 11. Ideal for regular practice of key skills that come up on the exam. 4 sets of questions for 6 weeks, this is sufficient for a whole term. 4 to page to save on printing. Get in touch if you need answers.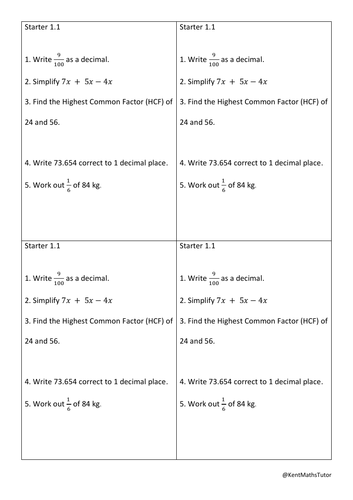 I developed this to help my Year 10s and Year 11s taking Foundation exam. This is a sample of a whole-term worth of starters. There are 1 and 2 mark type questions on here to ensure that pupils pick up all the 'easy' marks on the papers. A full set is available for purchase within my resources.