78Uploads
17k+Views
4k+Downloads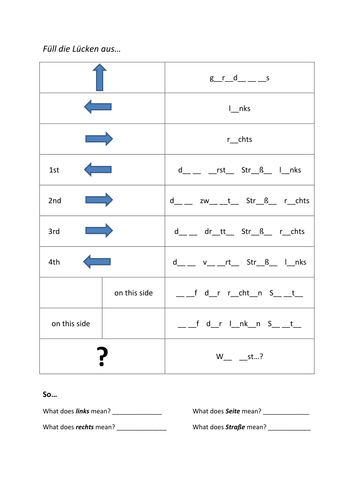 This worksheet allows lower ability pupils to practise German directions.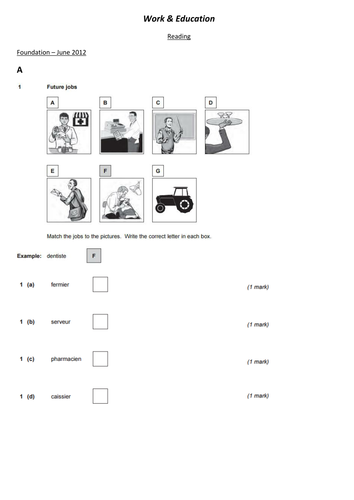 Although this is designed to suit the French listening and reading exams, it can easily be adapted to suit other languages. This presentation goes through tips and tricks for both preparation for and use in the GCSE listening and reading exams. Instructions are in the notes section of the PPT. There are also lists of prefixes and suffixes, negative forms, 'pesky little words' that catch you out and synonyms and antonyms. Along with this PPT you will find a RAG vocab spreadsheet, arranged by topic area, for students to use. There are also past paper questions from AQA, arranged by topic area. These are a free addition.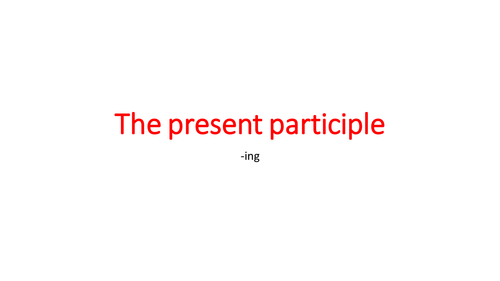 A brief description of the present participle in French - its formation and its use.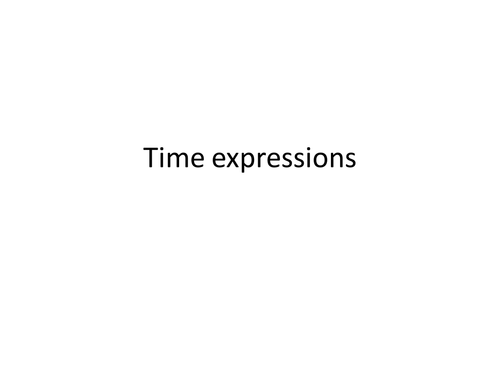 Use this to teach students different time expressions for past, present and future in French. Students need to be able to use and recognise time expressions/phrases to improve their skills in listening, speaking, reading and writing.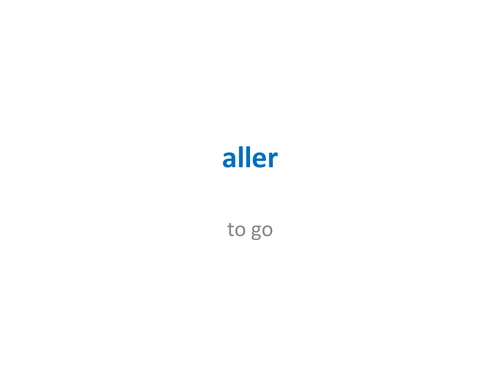 Use this PowerPoint to introduce 'aller' and how it can be used to talk about the near future.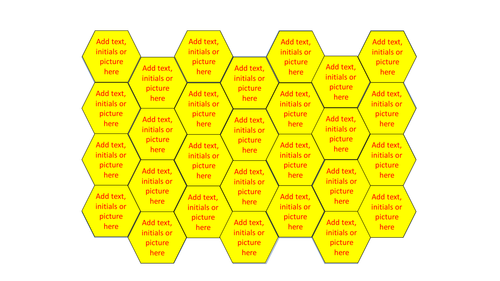 Following the popularity of Blockbusters resources, here is the template I use in my lessons. Add the first letters of words in a phrase, images or words to the 'Add text, initials or picture here' on the yellow hexagons. In teams (red and blue), pupils aim to make a continuous line of their colour horizontally. This can be as long or as short as they want, as long as it's continuous. The other team will aim to block them. When they have chosen a yellow hexagon and have answered correctly, click on that hexagon (on your computer). Then click on the relevant team colour to make it change to either blue or red. Instructions are in the notes section of the PowerPoint.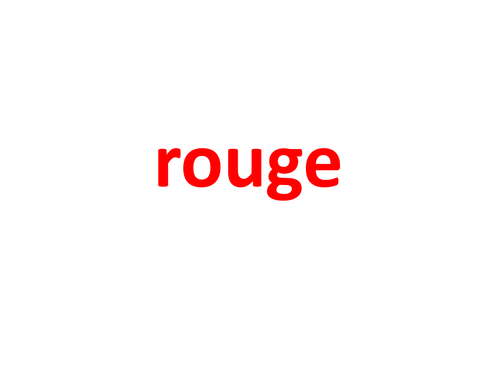 After teaching the colours in French, use this to entertain and focus your class! It can be quite amusing for the teacher too! It can also be a fabulous starter to focus pupils at the start of a lesson. A familiar format: pupils have to say the colour of the ink, not the word itself.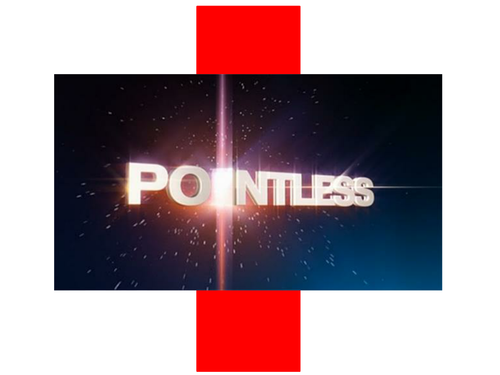 This is a bit of fun that the kids love! Use when teaching about French cognates and near-cognates. A great team game for a whole class activity. Instructions are on the first few slides.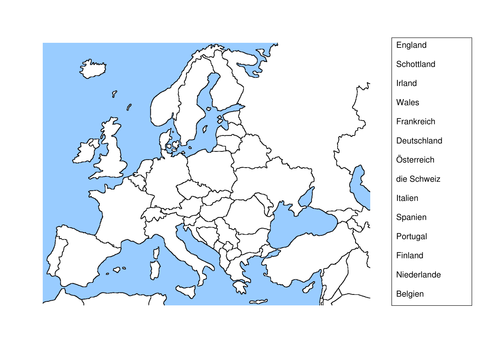 For a cross-curricular angle, ask pupils to label the European countries in German.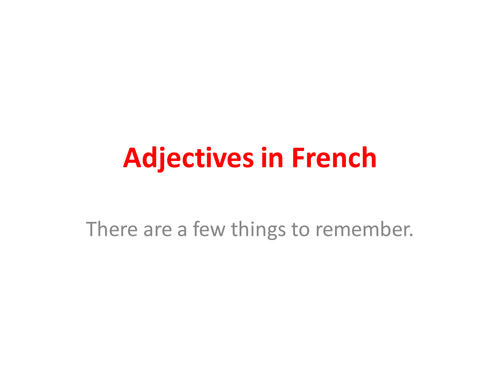 This PowerPoint introduces the concept of adjectives in French, including endings, irregulars, position in the phrase, etc.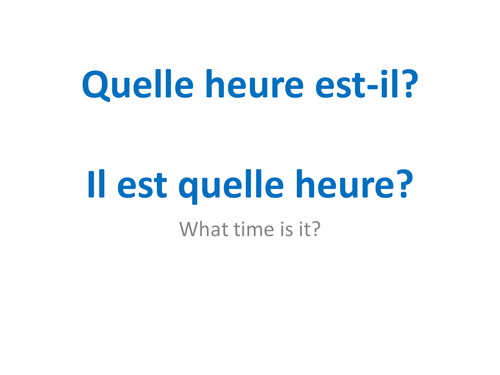 This PowerPoint uses both analogue and digital to introduce and practise the time in French. Assuming some weaker pupils may not be sure of telling the time, this is introduced/practised in English first, before moving on to the French. At the end, pupils shout out the time in French when it appears on the board.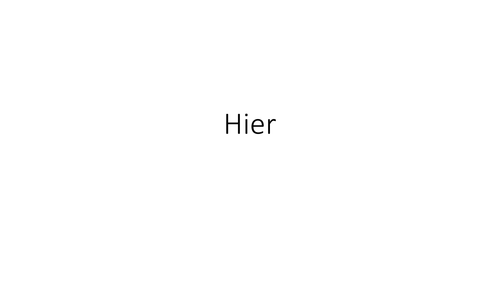 This is a starter activity, following work on tenses and time phrases. Pupils point forwards, etc. to show they know the tense/time phrase shown. In later examples, the clues are highlighted ('dernier', the accent on the last 'e', etc.). Instructions are in the PowerPoint.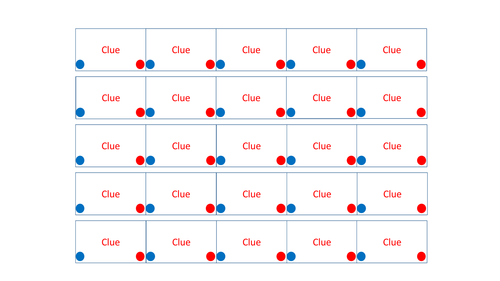 This can be used in any language (or subject!). Type your clues into the 'Clue' boxes. Pupils work in two teams (red and blue) and their objective is to get 4 (or 3, if you prefer) of their coloured rectangles in a row for a point. This can be vertically, horizontally or diagonally. I allow 5 in a row to count as 2 points. In presentation mode, click on the relevant coloured circle to change the colour of the rectangle.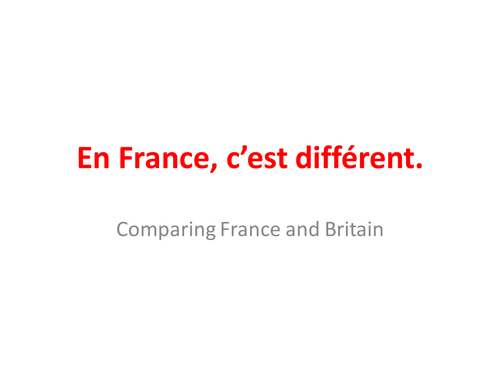 With culture becoming an increasingly important part of the curriculum, use this PowerPoint to discuss the main differences between France and the UK.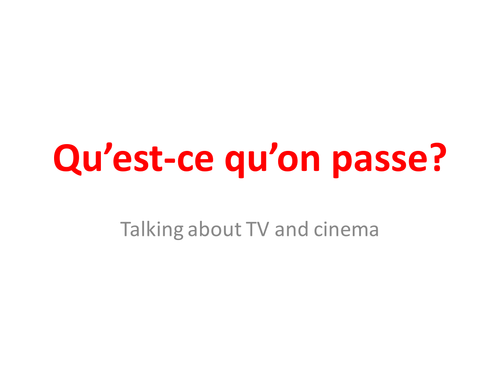 This PowerPoint introduces the vocabulary of different types of TV programmes and films. The vocabulary is introduced, then, with the necessary vocabulary around the edge of each slide, the corresponding images appear and disappear quickly. Pupils identify them in French. Finally, focusing on detail, pupils write the vocabulary correctly.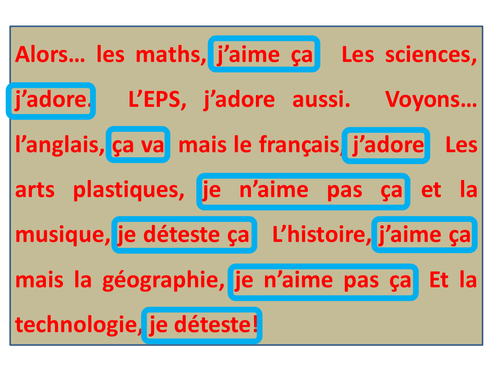 Use this PowerPoint to introduce both simple opinion phrases and school subjects. It starts by getting pupils to work out where the opinion phrases are and which words are school subjects, After introducing the school subjects, pupils show understanding using 'hands up' and then by playing 'Follemathiques', giving their opinions about different subjects. Instructions are given in the PowerPoint.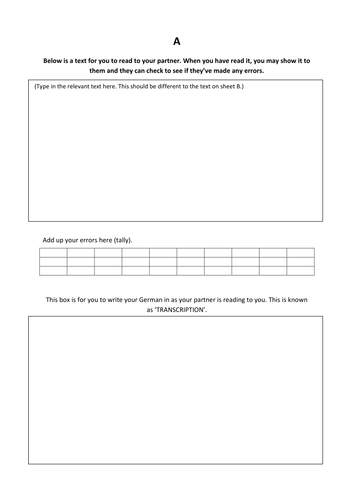 Use this to practise transcription in German. Pupils work in pairs - A and B. There is a different sheet for each person. Start with pupil A - they read the text you've put into the box to their partner who then transcribes it onto their own sheet in the relevant box. Then swap roles. They must then peer assess what they have written and tally the number of errors made in the relevant section. This is great for transcription, listening and pronunciation skills.