78Uploads
10k+Views
2k+Downloads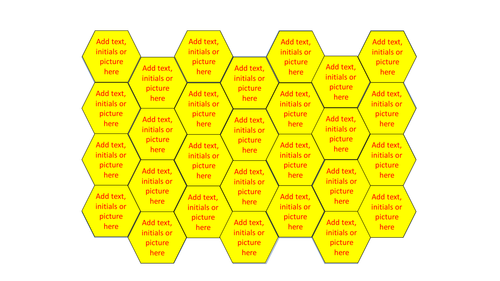 Following the popularity of Blockbusters resources, here is the template I use in my lessons. Add the first letters of words in a phrase, images or words to the 'Add text, initials or picture here' on the yellow hexagons. In teams (red and blue), pupils aim to make a continuous line of their colour horizontally. This can be as long or as short as they want, as long as it's continuous. The other team will aim to block them. When they have chosen a yellow hexagon and have answered correctly, click on that hexagon (on your computer). Then click on the relevant team colour to make it change to either blue or red. Instructions are in the notes section of the PowerPoint.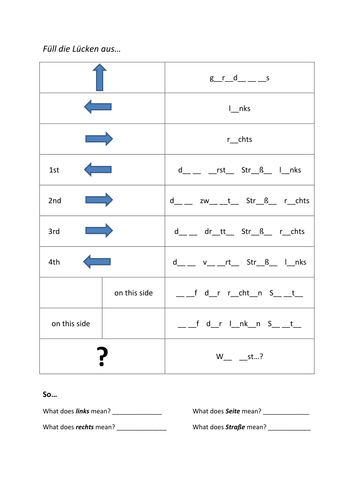 This worksheet allows lower ability pupils to practise German directions.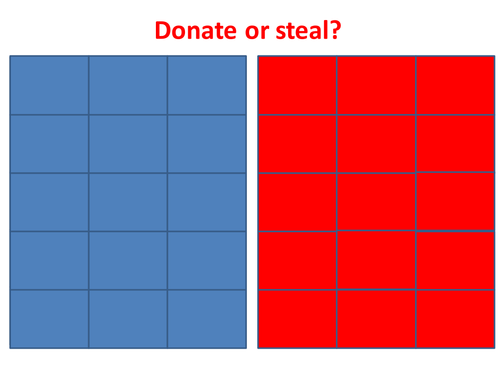 This has proved so popular with all of my classes! In teams (blue & red), pupils answer a question and choose a square from the opponents' grid. Their opponents then get that score. They are allowed to steal one score only from their opponents throughout the game. An 'X' is a wipeout and wipes the opponents' score (which can be a good thing if their score is negative!). If they cannot answer or give an incorrect answer, the opposite team answer and choose to swap the number or keep it. This can be used with any subject and any vocab/topic! Make it up on the spot! There are three different boards, so pupils are unlikely to memorise the scores.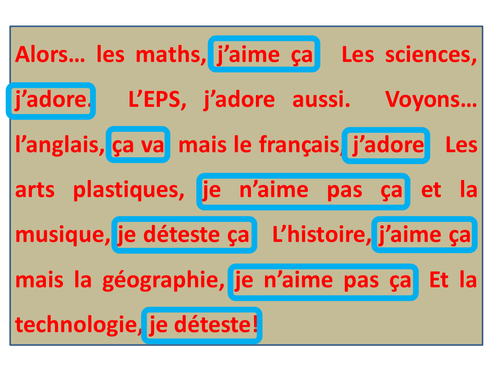 Use this PowerPoint to introduce both simple opinion phrases and school subjects. It starts by getting pupils to work out where the opinion phrases are and which words are school subjects, After introducing the school subjects, pupils show understanding using 'hands up' and then by playing 'Follemathiques', giving their opinions about different subjects. Instructions are given in the PowerPoint.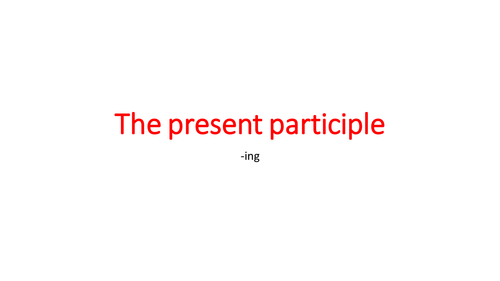 A brief description of the present participle in French - its formation and its use.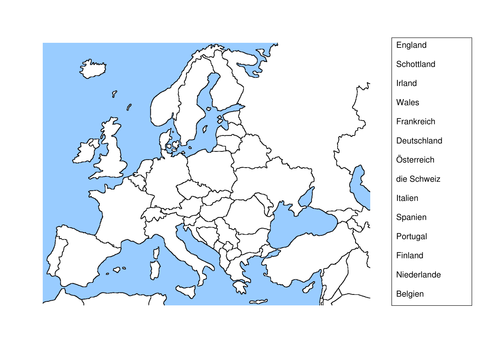 For a cross-curricular angle, ask pupils to label the European countries in German.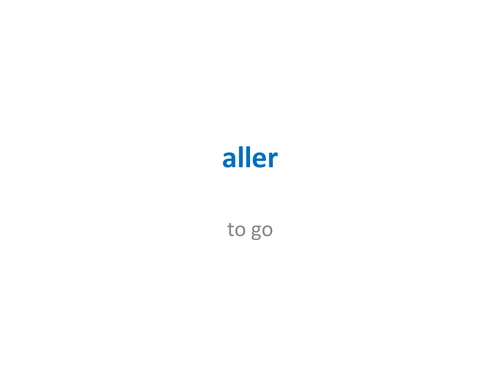 Use this PowerPoint to introduce 'aller' and how it can be used to talk about the near future.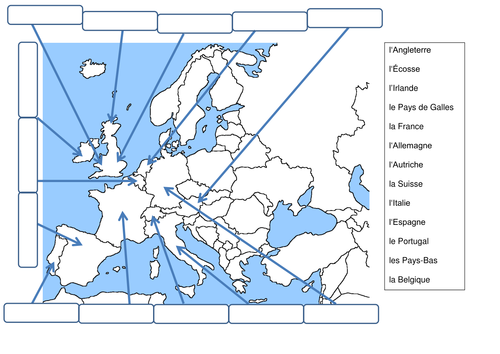 Pupils use this sheet to label the European countries in French. A good cross-curricular link as well!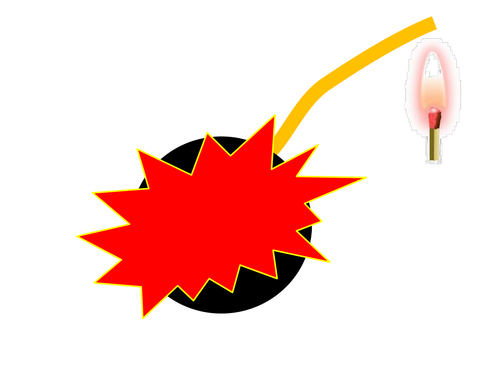 Use these visual timers to keep students on their feet! Click on the bombs to start the timers. When time is up, the bomb 'explodes'. Time limits from 30 seconds to 5 minutes with instructions explaining how to set a longer time limit.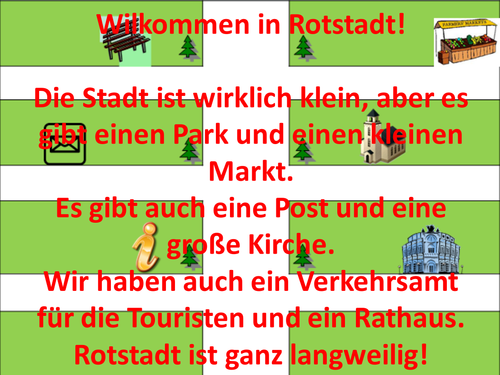 A PowerPoint to introduce directions in German. Each slide follows a moving arrow with the directions, leading to the different places on the map of 'Rotstadt'.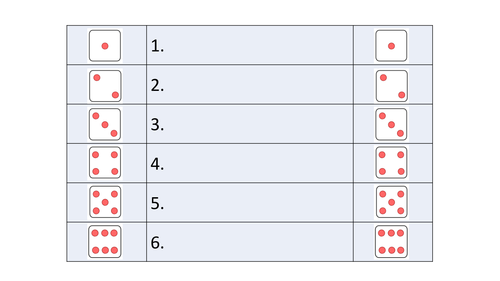 Use this template to create a plenary pairwork resource. Fill the gaps in as you wish, pupils roll the dice and translate or carry out the specified activity. Could also be used as a starter activity.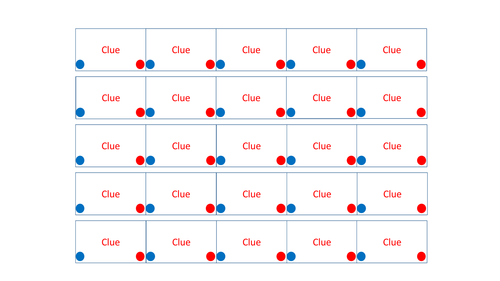 This can be used in any language (or subject!). Type your clues into the 'Clue' boxes. Pupils work in two teams (red and blue) and their objective is to get 4 (or 3, if you prefer) of their coloured rectangles in a row for a point. This can be vertically, horizontally or diagonally. I allow 5 in a row to count as 2 points. In presentation mode, click on the relevant coloured circle to change the colour of the rectangle.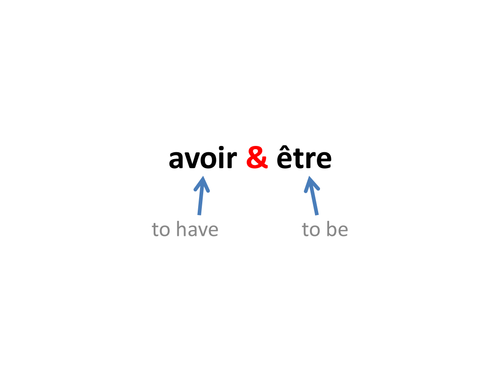 Introduce the paradigms of the vital French verbs, 'avoir' and 'être' using this PowerPoint. The presentation also includes 'avoir' expressions (e.g. 'j'ai chaud').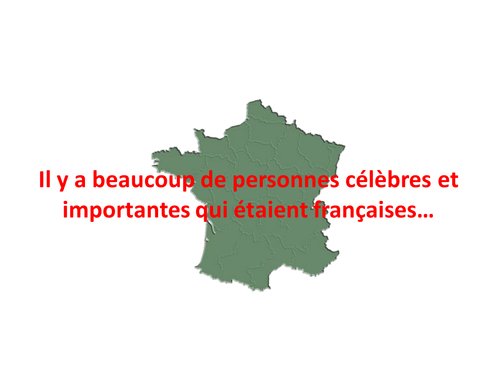 Use this PowerPoint to introduce a few famous French people in history. There is brief information about all in French, which can then be translated by students into English.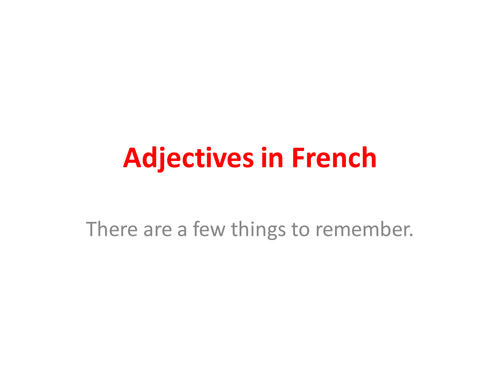 This PowerPoint introduces the concept of adjectives in French, including endings, irregulars, position in the phrase, etc.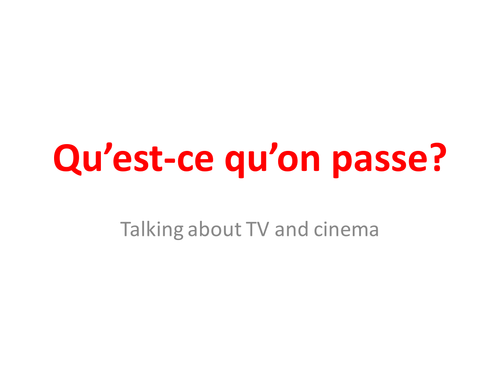 This PowerPoint introduces the vocabulary of different types of TV programmes and films. The vocabulary is introduced, then, with the necessary vocabulary around the edge of each slide, the corresponding images appear and disappear quickly. Pupils identify them in French. Finally, focusing on detail, pupils write the vocabulary correctly.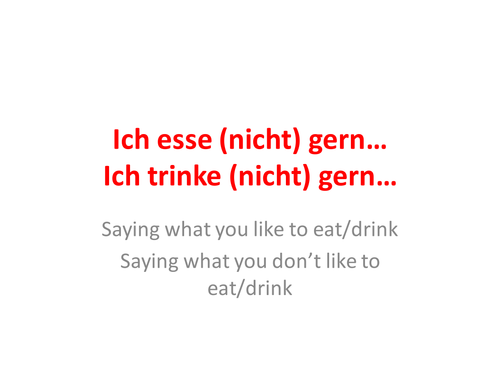 Use this PowerPoint to introduce saying whether or not you like different foods and drinks in German. Instructions are in the PowerPoint, which starts by introducing the vocabulary and ends with pupils using a 'reveal' activity to identify the food/drink in German.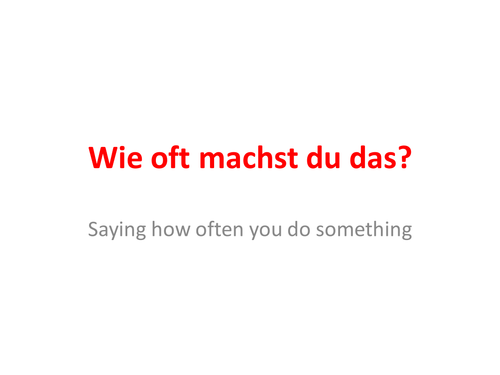 Pupils use the visual clues in this PowerPoint to work out the English meaning of these frequency phrases in German. To teach word order with frequency phrases, click on the following slides and the frequency phrases will move into their rightful place in the sentences.