78Uploads
15k+Views
3k+Downloads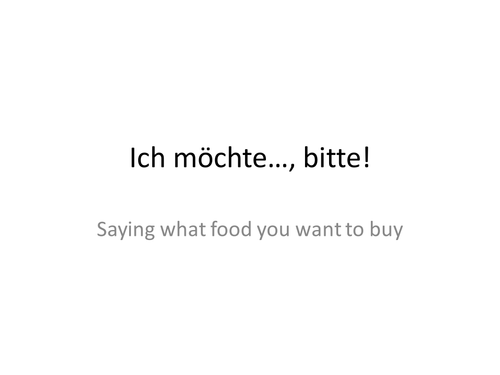 This PowerPoint introduces quantities of food and drink in German. The PowerPoint starts with an example conversation at the market, introduces the vocabulary and then finishes with Os and Xs to practise the vocabulary.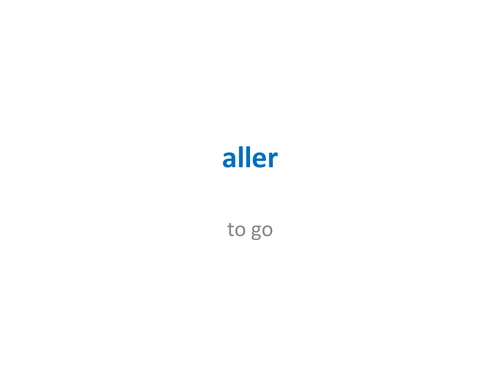 Use this PowerPoint to introduce 'aller' and how it can be used to talk about the near future.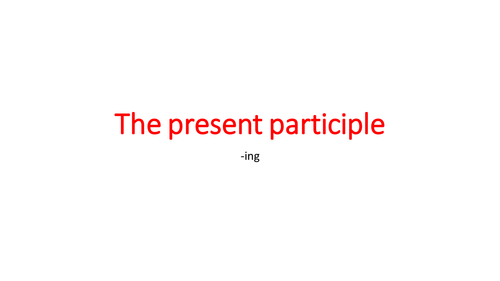 A brief description of the present participle in French - its formation and its use.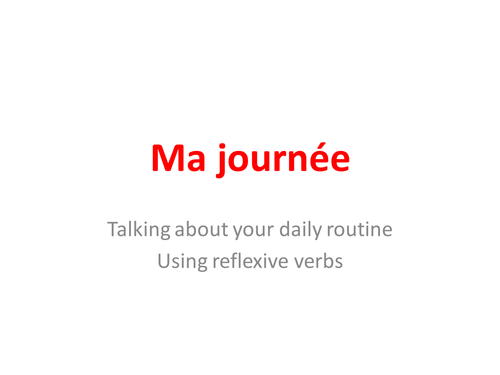 This PowerPoint introduces and practises daily routine phrases in French. At the end of the PowerPoint is a Blockbusters game, allowing pupils to recap on their recently acquired knowledge.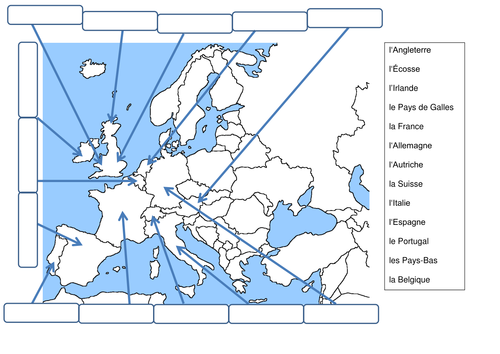 Pupils use this sheet to label the European countries in French. A good cross-curricular link as well!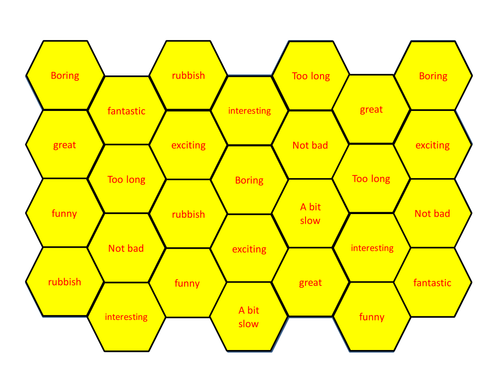 Use this PowerPoint to practise giving your opinion about books, films, TV programmes, etc. Instructions are in the PowerPoint.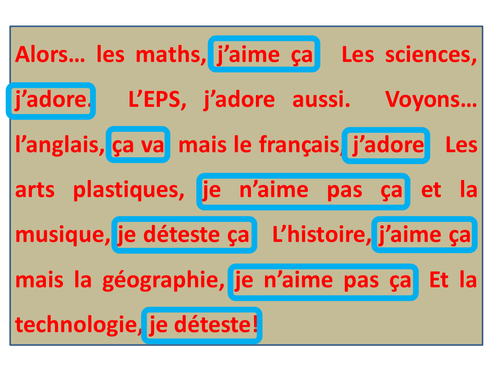 Use this PowerPoint to introduce both simple opinion phrases and school subjects. It starts by getting pupils to work out where the opinion phrases are and which words are school subjects, After introducing the school subjects, pupils show understanding using 'hands up' and then by playing 'Follemathiques', giving their opinions about different subjects. Instructions are given in the PowerPoint.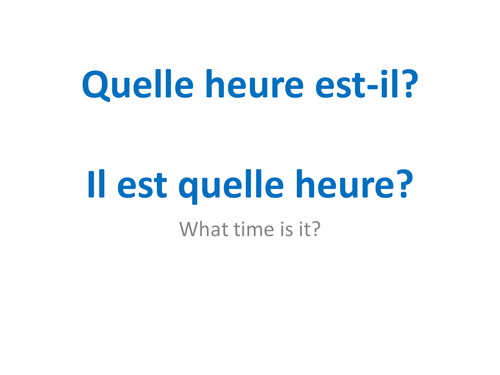 This PowerPoint uses both analogue and digital to introduce and practise the time in French. Assuming some weaker pupils may not be sure of telling the time, this is introduced/practised in English first, before moving on to the French. At the end, pupils shout out the time in French when it appears on the board.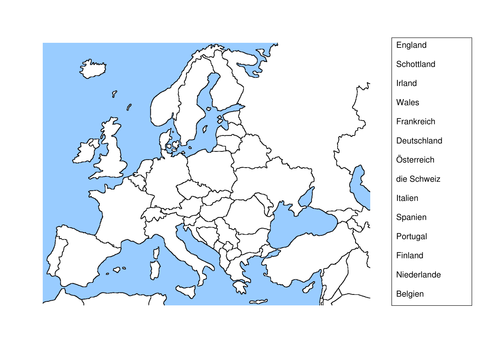 For a cross-curricular angle, ask pupils to label the European countries in German.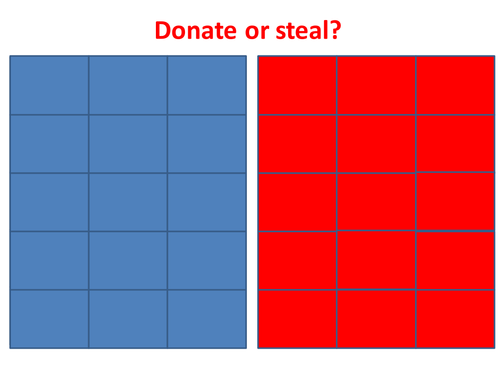 This has proved so popular with all of my classes! In teams (blue & red), pupils answer a question and choose a square from the opponents' grid. Their opponents then get that score. They are allowed to steal one score only from their opponents throughout the game. An 'X' is a wipeout and wipes the opponents' score (which can be a good thing if their score is negative!). If they cannot answer or give an incorrect answer, the opposite team answer and choose to swap the number or keep it. This can be used with any subject and any vocab/topic! Make it up on the spot! There are three different boards, so pupils are unlikely to memorise the scores.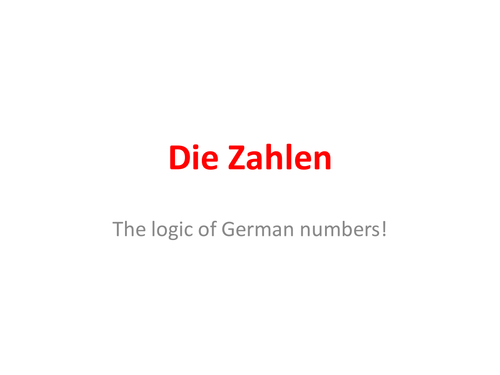 Use this PowerPoint to introduce and explore the logic of German numbers between 21 and 99.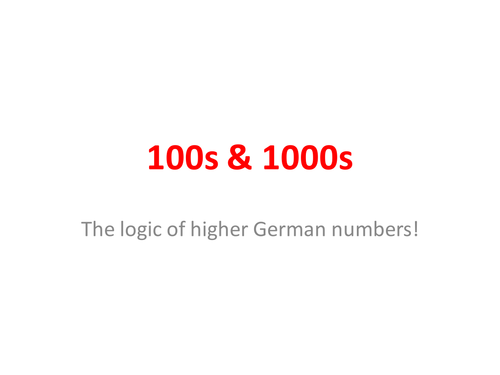 Use this PowerPoint to explain the pure logic of higher German numbers - with animation!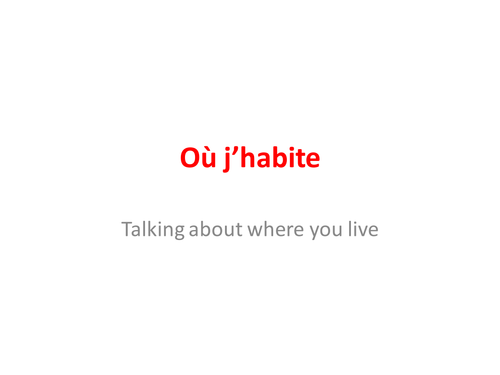 This PowerPoint recaps on different types of house and different areas in which you can live.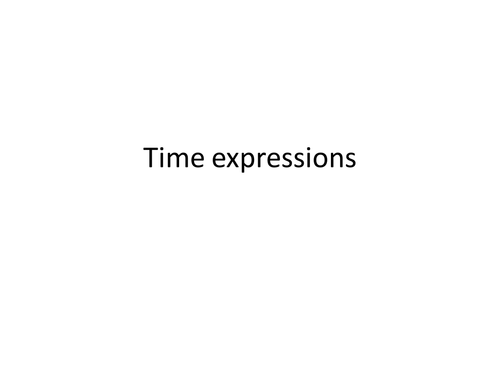 Use this to teach students different time expressions for past, present and future in French. Students need to be able to use and recognise time expressions/phrases to improve their skills in listening, speaking, reading and writing.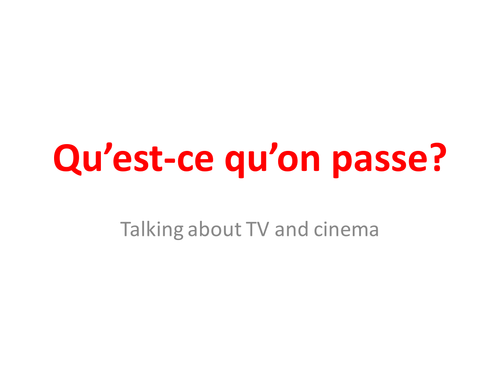 This PowerPoint introduces the vocabulary of different types of TV programmes and films. The vocabulary is introduced, then, with the necessary vocabulary around the edge of each slide, the corresponding images appear and disappear quickly. Pupils identify them in French. Finally, focusing on detail, pupils write the vocabulary correctly.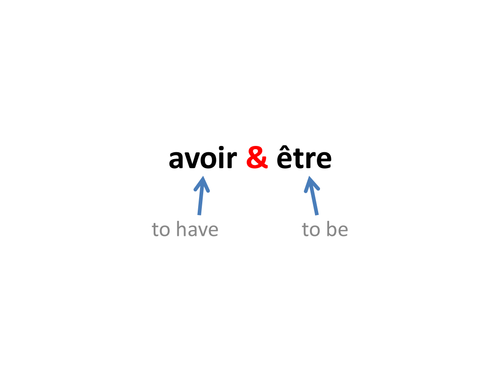 Introduce the paradigms of the vital French verbs, 'avoir' and 'être' using this PowerPoint. The presentation also includes 'avoir' expressions (e.g. 'j'ai chaud').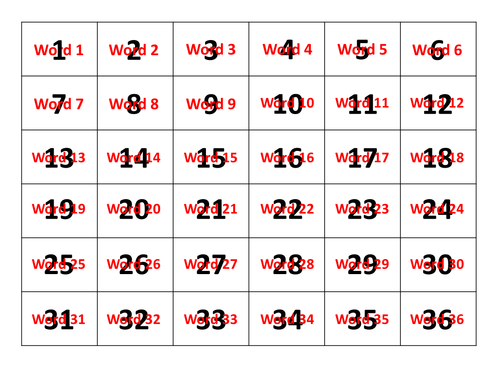 This is a template, so you can use your own choice of words, in any language. Students choose a number on the screen and have to make a sentence with the word that appears after clicking. Depending upon ability, they could make new sentences with the words chosen, or they could try to make a story with the following words.