Krystina2's Shop
Mainly Geography and admin resources, with some older General Studies and Politics materials available for free.
153Uploads
184k+Views
106k+Downloads
Mainly Geography and admin resources, with some older General Studies and Politics materials available for free.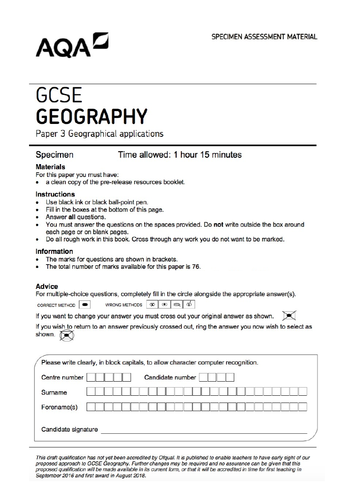 Some example questions to practice technique and timing with the pre-released materials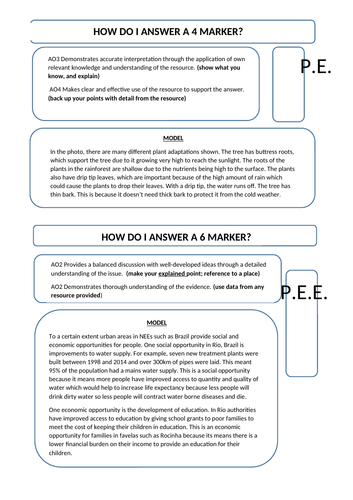 Documents could be used or amended to teach students about exam structure and assessment. A copy of guidance and two sheets with guidance and model work are included.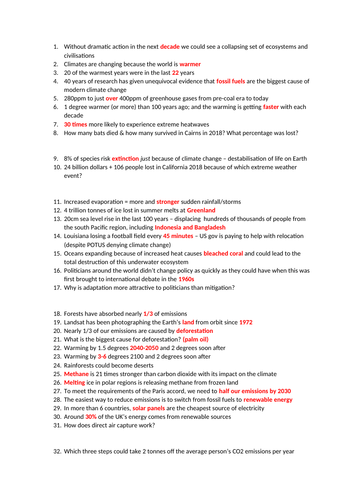 When used with the David Attenborough documentary on BBC (below), this resource with some discussion could be an excellent overview on climate change with detail enough to support GCSE knowledge well. Certainly a relief from text-based work! https://www.bbc.co.uk/iplayer/episode/m00049b1/climate-change-the-facts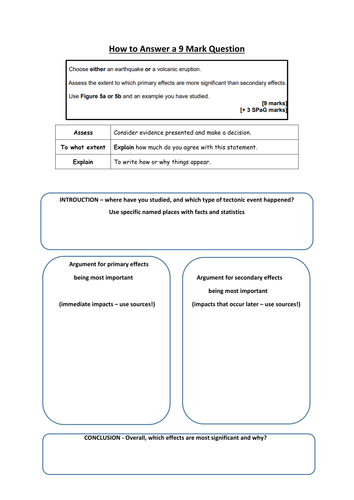 Two 9 mark question worksheet/notes sheet to support with how to answer them. One about urban places and one about tectonics.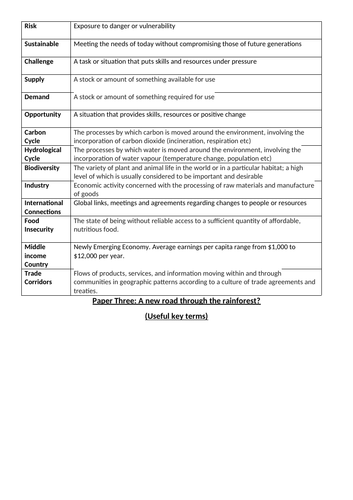 Could be useful for students that find it difficult to choose 'important' words to use in their work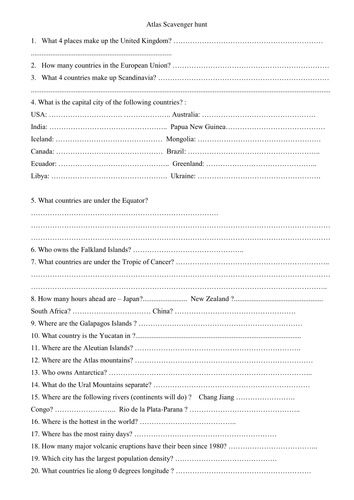 A Few questions about regional Geography - about the U.K, about Europe etc. Atlases can be useful with this quiz.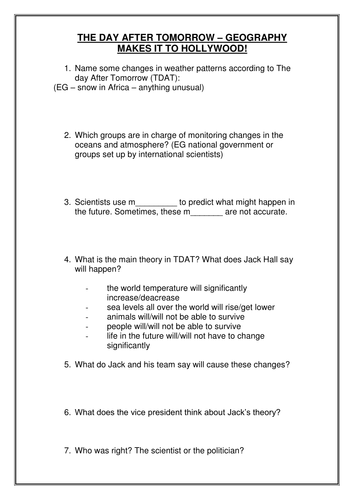 To be used when showing The Day After Tomorrow in class. I usually get mine to use their answers to build a short essay under the title: 'If the planet is warming, what are the climatic possibilities for the future of the Northern hemisphere?'
Question sheets designed to be used with the BBC series 'wild weather&'. Best used with KS4, but possibly also high ability KS3 and low ability or less experienced post-16 students. Can be used for full episodes or adapted to fit clips within a lesson. No answers provided, so be sure to watch before teaching OR take your own answers at the same time as the class!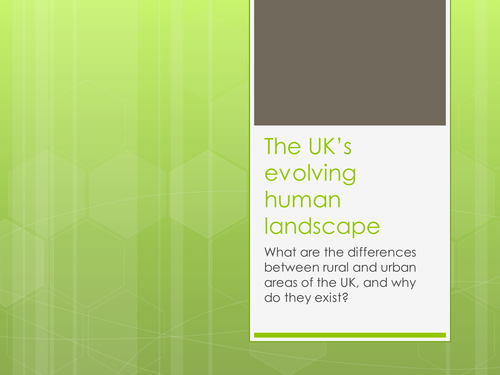 An introduction to comparing urban and rural life in the UK for Geography Edexcel B 2016, using Birmingham and the Peak District as case studies.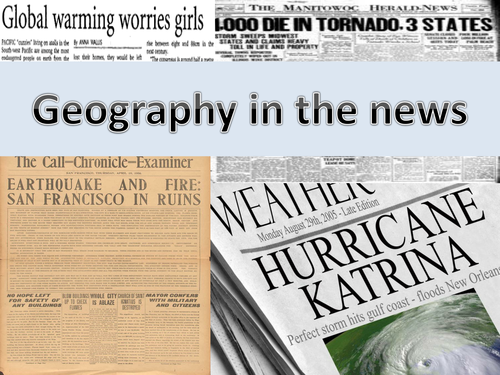 Including lessons and resources on: 1. Obesity 2. Poaching 3. Pollution 4. Rio Olympics 5. Brexit 6. LGBT around the world There is also a blank worksheet for use in an ICT session or to set as a homework task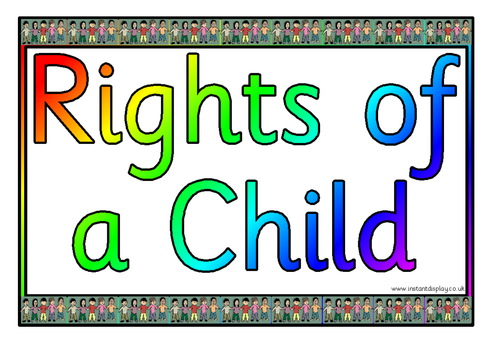 Using materials about the rights and responsibilities of a child - match up and poster work lesson with A/V links to youtube. Display title is included, too.
I created this resource whilst working toward my OTP award. Print each set of question starters off onto different coloured paper or card (A5) according to the overview sheet. Can be used by teacher to stretch and challenge and also (budget permitting) by students to peer assess.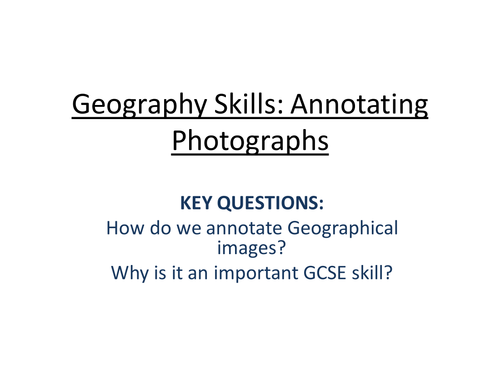 2 short approaches to annotating photographs and analysing satellite images - could be used together in one lesson or separately with some exam practise.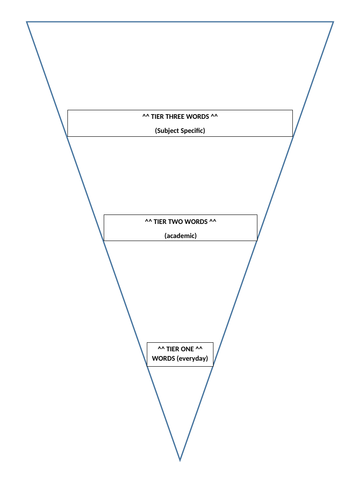 In an attempt to encourage an increase in Tier Three language, and improve the variety of words students can use in extended writing, this resource can be filled in with words appropriate to your subject/topic: Tier Three: subject specific terminology (eg sustainability) Tier Two: academic leanings - used in lots of classrooms (eg adaptation) Tier One: every day words (eg community) I have now included my own Geography example.
Created with language that students can easily understand, married up with topics covered on the NC. In our school we do not share the 'grade' with the students, but focus on which skills boxes they are 'progressing' with and which they have been 'successful' with. This is done by printing the sheet out on A3 WITHOUT the grade column and sticking it into their books. It is updated/ coloured in/ dated when marking work.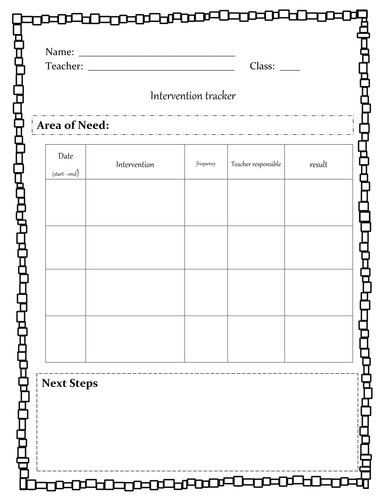 Two tracker sheets: one for skills and another for intervention. Besides making a difference to kids' development in the lesson, these are also very useful for evidence of progress and action for Performance Management, and just take an extra 30 seconds to fill in each time you mark work.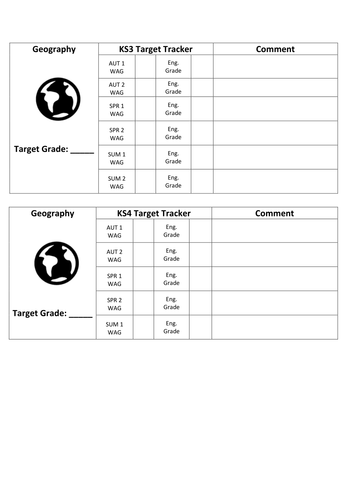 To be completed by teachers and used in books for students to be aware of goals and progress over time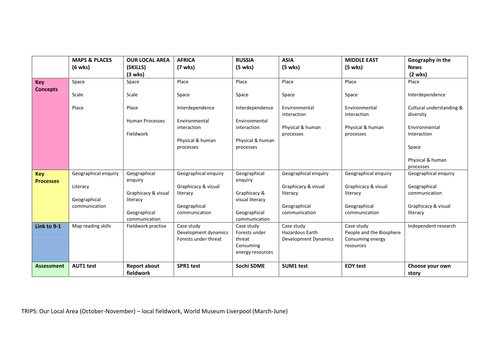 General overview documents of what to teach when, what to cover and for how long. Years 7, 8, 9, 10, 11 Using the national curriculum, and linking to the 9-1 GCSE in order to focus the planning of SOWs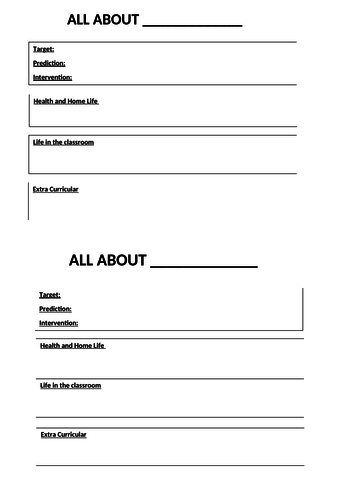 Created to outline pupil profiles and add commentary on intervention during examination years to highlight gaps, barriers and support on an individual basis. Can be trimmed to fit an index card box for quick access .