Teach Trends Shop
High Quality Educational Resources - Geography - Physical Education - Display Boards & Posters
80Uploads
25k+Views
6k+Downloads
High Quality Educational Resources - Geography - Physical Education - Display Boards & Posters

These P.E themed exit cards are an ideal way to end a lesson. With three different designs to choose from, the exit cards are perfect for laminating and then writing a question on the back with a whiteboard pen. That way the cards can be used again and again.

Save yourself time by completing a whole-class feedback sheet tailored to a Geography exam. Plenty of space to give individual feedback at the bottom of the sheet to make it personalised. Please let me know what you think by reviewing this download.

Encourage your pupils to read from a wide variety of sources with the professionally produced reading bingo sheet. Can be used for a wide variety of year groups and abilities, why not set your pupils a challenge of completing 4, 8 or all 14? Available to download in pdf format. Any feedback would be much appreciated.

3 x Year Group Geography-Themed Book Suggestions Great for use as posters to promote reading and subject knowledge around the school or for use as a digital resource on homework sites etc. Age groups divided into Year 3/4, Year 5/6 and Year 7/8

Inspire a love of reading amongst your pupils this Christmas with this book reading bingo sheet. Suitable for ages 9-14, however can also be used for higher ability KS1. Available for download in pdf format

These Geography themed exit cards are an ideal way to end a lesson. With three different designs to choose from, the exit cards are perfect for laminating and then writing a question on the back with a whiteboard pen. That way the cards can be used again and again. Ensure your students have understood the lesson by quizzing them on their way out of your classroom door!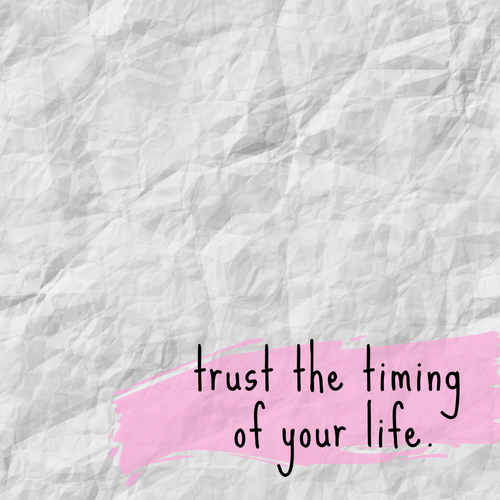 A series of 10 motivational and inspirational quotes to display in the classroom. All quotes are in pdf format.

This advent calendar includes 25 days worth of questions aimed at KS3 pupils, covering a variety of topics, including: Weather & Climate Coastal Erosion Population & Settlement Tectonic Hazards Great for use as a revision tool over the Christmas Holidays. There are 25 questions all worth between 1 and 6 marks. The total marks of all 25 days of questions is 71 marks.

Looking to praise some excellent work in your lessons throughout the week? - Acknowledge those children who have made contributions in class discussions, improved their exam scores, led a class activity or demonstrated a positive and enthusiastic attitude to learning. - This resource includes 5 different subject-specific cards produced to a high quality. - Subjects include: Geography, History, Science, Music, Maths with more subjects available upon request by leaving a message in the review or comments section.

Encourage the children in your class to continue their reading over the half-term with a Halloween-themed book bingo sheet. Children can work towards completing a horizontal, vertical or diagonal line or go for the full house!

Inspire, reward and motivate your pupils whilst learning remotely using these fun and vibrant digital stickers. A selection of ten high quality digital sticker in .png format with a variety of colours, images and words. Including: Impressive Work! Top Geographer! Mapping Maestro Geography Whiz! How to Use in Google Classroom On Google Slides: Insert Image, Select Sticker (png), move to desired place on slide. On Google Docs: Insert image/sticker in Heading to avoid disrupting layout/format of document by double-clicking in the Header How to Use in SeeSaw Open student assignment, select Edit. Select the camera icon and upload image/sticker.

FInish your lessons with an 'exit' card to get your pupils to reflect on their learning using one of these designs. This resource is ideal for laminating in order to reuse lesson after lesson. You can have a set of questions on your whiteboard and the pupils can write their answers on the back of one of these subject-specific cards, handing them in before they leave. Each subject comes with 5 different exit card designs. This resources includes 65 different exit cards in total. The subject-specific exit cards included in this resource are: Science Art Maths English French History Geography Religious Studies Design Technology Spanish Physical Education Music ICT

Start the New Year with an eye-catching classroom display board with this high quality resource. Engage your pupils in a target-setting task to get them thinking about their targets and goals that they want to achieve in 2021. A fantastic resource to display on a digital screen or as a printout to add to classroom displays. The resource includes design ideas for your classroom display board as well as individual templates to cut and print out. Resources includes: 5 different coloured buckets 3 different text sizes 2 Pages of additional image elements.

This resources includes 3 PowerPoint Presentations with a focus on Non-Verbal Reasoning Questions. Each PowerPoint focuses on a different type of Non-Verbal Reasoning question regularly seen in 11+ Entrance Exams and CEM Tests. The PowerPoints each include tips and strategies on how to approach the questions and are ideal to go through before pupils attempt worksheets or a set of questions. The 3 topics/PowerPoint included in this resources are: Identifying and Applying Changes to Shapes 3D Cubes and Nets Coded Shapes (trying to work out what element of the shape the letter stands for).

This resource includes a range of subject title colouring pages ideal for sticking on the front cover or first page of exercise books. These title pages not only allow pupils to easily visually differentiate between their exercise books but are also a good time filler colouring activity. There are 11 subjects included in this resource in pdf format: Geography History Religious Studies English Maths Science Art Physical Education Design Technology French Spanish

With the importance of mental wealth in schools at the forefront of many minds, ensure your pupils have opportunities to recognise what they are grateful for and use that to start a wider conversation in your classroom. The Gratitude Journal is a resource that can be used a whole-class booklet or as individual booklets for each pupil to reflect on each day. Ideal as a final form time activity at the end of a day or as a positive start to the morning. Available to download/create in A6 format or as a full size A4 journal. Downloaded in pdf format

Celebrate the achievements of your pupils during their online learning with these five superhero-themed postcards. Print these out and write a personalised message to your pupils before sending home in the post or giving to your pupils at school. The five celebrate learning powers include: Perseverance Concentration Respect Reflection Collaboration

Engage your pupils in their wider reading books or a class novel by using these reading comprehension prompt cards. Ideal for pupils to work on during a carousel activity or use just as part of a discussion at the end of a session. Alternatively, these cards could be printed, laminated and bound together with a keyring to be sent home to engage parents in their children's reading. The question prompts are differentiated so pupils can quickly identify questions that may challenge their comprehension skills. This resource consists of one overview card and six prompt cards containing at least four questions on each card. The 6 prompt cards include questions based on: Vocabulary Inference Predict Explain Retrieve Sequence

Start the new school year with this fresh, inspiring classroom display board. This resource can be used as a standalone poster to display in the classroom or as individual elements to place on a larger scale classroom display board. I have included the resource on a white background from which you can cut out for a striking display or set against a brown paper background for a textured, eye-catching display… The first slide is intended to show you a suggestion of how you may choose to set up your classroom display. All display elements are included: titles, plant icons, text and name tags of various sizes. Elements can be made smaller or larger to fit your display board when printing or photocopying.

With the children now spending more time at home, naturally they might have more time to watch tv programs or movies. Why not encourage your pupils/students to watch something related to humanities-based subjects, geography and history. 'Geogglebox' and 'Historicalbox' provides geographical and historical-based tv programs, documentaries and movies, divided into four different categories. Viewer ratings provided include: A = Suitable for All G = Some guidance may be needed PG = Parental Guidance Recommended All recommendations are suitable for children aged 9 - 14 years old. Where to watch or purchase the media has been provided for every recommendation.